---

Obituaries


GAIL ELIZABETH SHIFFLETT
The Daily Progress, Charlottesville, VA, Sat, May 7, 2005
Gail Elizabeth Shifflett, 61, of Orange, died May 5, 2005, in the Orange County Nursing Home. She was born Dec. 22, 1943, in Indian Head, Maryland, she was the daughter of the late Earl Griffith and Myrtle Chapman Griffith. She is survived by her husband, Hollis H. Shifflett, whom she married October 1, 1959; two daughters, Holly Francis and her companion Ross Lamb, of Unionville, Va., and Tina Johnson and her companion, Ted Herndon, of Orange, Va.; two sons, Timothy Shifflett and his companion Jodie Velasco of Gordonsville, Va., and David Shifflett of Orange, Va.; three grandchildren, Jory Johnson, Ted (T.J.) Herndon, and Nicole Shifflett; two brothers, Clark and his wife, Carrie Griffith of Waterford, Va., and Russell Griffith of St. George, Utah; four sisters, Barbara and her husband, Kenneth Kragh, of Farmsville, Va., Janice Oesterle of Annapolis, Md., Pasty and her husband, Nelson Adams, of Albany, N.Y., Carol and her husband, Louis Nelson ,of Summerland Key, Fla.; and many nieces and nephews. She took an early retirement from Ridgid Products. She enjoyed traveling, yard sales, flowers, a good game of scrabble and especially spending time with her three grandchildren. Funeral services will be held at 2 p.m. Monday, May 9, 2005, at the Preddy Funeral Chapel, Orange. The family will receive friends from 6 to 8 on Sunday, May 8, 2005, at the funeral home. Interment will be in the Maplewood Cemetery, in Gordonsville, with the Rev. Josh Shifflett officiating. Pallbearers will be Carroll Shifflett, Bruce Shifflett, Ross Lamb, Jerry Dillon Sr., Jerry Dillon Jr., and Donald Dillon. A special thanks to Bill Curry, Pastor and to Jodie Velasco for her devotion, strength, and support to the family. In lieu of flowers, contributions may be sent to the American Cancer Society, 4240 Park Place Ct. Glen Allen, VA. 23060.

GAIL M. BENDER SHIFFLETT
The Press Enterprise, PA, Sun, Feb. 28, 2016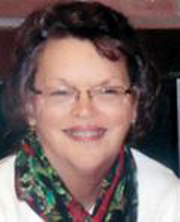 Gail M. (Bender) Shifflett, age 56, of Bloomsburg, died peacefully on Friday morning, February 26, 2016, at her home of sixteen years in Main Township. Gail was born on Tuesday, November 1, 1959 in Lebanon, Pennsylvania, a daughter of the late William and L. Lorraine (Busch) Bender. Throughout her younger years, Gail graduated from the Northern Lebanon High School in 1977. On November 27, 1987, Gail married her loving husband, Donald N. Shifflett, formerly of Lebanon. For over 10 years, Gail was employed by Shiloh Bible Church as the church secretary caring for all and every detail that arose. Gail was a faithful member of the Shiloh Bible Church where she served on the church choir and was also a member of the Shiloh PIPS. She also served the community assisting at the Bloomsburg Food Cupboard, and singing in the Bloomsburg Centennial Choir. Gail enjoyed spending her time with music, singing, adventures in her cooking, and numerous outdoor activities such as hiking, kayaking and time at the beach. Most of all, Gail loved her family and nothing made her more proud then growing together in their love. Survivors include her beloved husband of 28 years, Donald N.Shifflett, of Bloomsburg; her eldest daughter, Krista E. Gearhart and husband, Lee, of Catawissa; and youngest daughter, Paige L. Shifflett and future son in law, Erik, of Bloomsburg; a sister, Sharon Simmons of Myerstown and her brother, Ronald Bender of Lebanon. Gail also anxiously awaited the arrival of her first granddaughter to arrive. A time of Visitation for family and friends will be held on Tuesday evening, March 1 from 5 to 7 p.m. at the Allen Funeral Home, Inc., 745 Market at Eighth Street in Bloomsburg. Funeral Services will begin on Wednesday morning, March 2 at 10 a.m. at the Shiloh Bible Church, 123 Church St., (Almedia) in Bloomsburg with her pastor and friend, Rev. Dr. Douglas H. Lyon, officiating. Graveside committal services will be held in the Indiantown Gap National Cemetery, Annville

GAIL MARIE SHIFFLETT
The Daily Progress, Charlottesville, VA June 15, 1981
Gail Marie Shifflett of Stanardsville died Sunday at her home.   She was born April 7, 1956, in Charlottesville. She is survived by her parents, Luther Floyd Shifflett and Eunice Beasley Shifflett. Besides her parents she is survived by her maternal grandmother, Mary Beasley of Stanardsville; one sister, Wanda S. Pritchet of Stanardsville.   Funeral will be held at 2 P.M. Tuesday at the Geer Pentecostal Church. Burial will be in Holly Memorial Gardens. The Rev. Talmage Roach will officiate. Family will be at the Ryan Funeral Home from 6 to 8 P.M. today.

GALLANT SHIFLETT
The Daily Progress, Charlottesville, VA Mar. 28, 1978
CRAIGSVILLE – Gallant Shiflett, age 74, a retired employee of Lehigh Portland Cement Company where he was employed for 46 years, died 5:45 P.M. Sunday, March 26th in the Kings Daughters Hospital, Staunton where he had been a patient only a few hours.   A native of Albemarle County, he was born February 8, 1904, the son of the late Edmund and Bessie Shiflett. Survived by his wife Mrs. Dora Woods Shifflett; five sons, Lloyd of Weyers Cave; Albert, Fred and William all of Craigsville and Pat of Verona; three daughters Mrs. Clyde (Helen) Wilcher of Craigsville; Mrs. Gilbert (Thelma) Woods of Augusta Springs; Mrs. Dolly Fridley of Staunton; two adopted daughters, Mrs. Harold (Janet) McLain of Craigsville; Miss Bonnie Shiflett of Washington D.C.; one sister, Miss Maggie Shifflett of White hall; twenty-four grandchildren; fifteen great grandchildren.   Mr. Shifflett was preceded in death by his son Dewey H. Shifflett, December 1971. A funeral service will be held 2:30 P.M., Wednesday March 29th in the Sensabaugh – Zimmerman Funeral Home chapel conducted by Rev. Edwin Deane and Rev. Pressley L. Pullen, burial will be in Miller Memorial Cemetery. The family will receive friends at the residence.   Also, friends may call at the funeral home.   See Son Pat's Obit

GALLIE L. SHIFFLETT
The Daily Progress, Charlottesville, VA
CROZET - Gallie L. Shifflett, 82, died yesterday in a Charlottesville hospital.
Born June 21, 1889, in Albemarle County, he was the son of the late Edward and Cornelia Via Shifflett.  He was a retired night watchman at Miller school.   Survivors include his wife, Mrs. Lena Shifflett of Crozet; three sons.   Charlie Shifflett of Waynesboro and Elmer L. and Joseph Shifflett of Crozet; three daughters, Mrs. Donald Van of Crozet and Mrs. Everett Crickenberger and Mrs. Edwin Johnson, Jr. of Charlottesville; a sister, Mrs. Nettie Morris of Crozet and nine grandchildren.  A graveside service will be at 3 P.M. tomorrow at Rock Gate Cemetery in Crozet.   Anderson Funeral Home of Crozet is in charge of arrangements. The family will receive friends from 6 to 8 tonight at the funeral home.

GARFIELD SHIFLET, SR.
The Free Lance Star, Fredericksburg, VA, Thu, Feb. 9, 1989
A funeral for Garfield Shiflet, Sr., 78, of Lignum, who died Tuesday, Feb. 7, at the Medical College of Virginia Hospital in Richmond, will be held at 2 p.m. Friday at Johnson Funeral Home in Locust Grove with the Rev. Bob Joseph Officiating. The burial will be in Wilderness Baptist Church Cemetery. Pallbearers will be Steve McMett, Steve Watson, Carl Johnson, Ray Hall, Forest Wolfrey, and Dwayne Curtis. The family will receive friends from 7 to 8:30 p.m. today at the funeral home. Mr. Shiflet was an Orange County native and a retired carpenter. He was the son of the late Rufus and Lillie Breeden Shiflet. Survivors include his wife, Mrs. Grace Mosley Shiflet; one son, William L. Shiflet of Hancock, Md.; five daughters, Mrs. Delores Jean McCarty of Hancock, Md., Mrs. Mary Elizabeth Keefer of Berkeley Springs, W. Va., Mrs. Donna Jean Semler of Hagerstown, Md., Mrs. Anita Dobbins and Mrs. Wavell Acors, Both of Fredericksburg; one brother, Alfred Shiflet of North Carolina; three sisters, Mrs. Etta McDaniels and Mrs. Edit Cole, both of Barboursville, and Mrs. Anna Kaufman of Orange; 25 grandchildren, 21 great-grandchildren and two great-great-grandchildren.

GARLAND SHIFLETT
The Daily Progress, Charlottesville, VA, May 1, 1941
Garland Shiflett, a resident of the Boonesville section, died yesterday at his home, after a long illness. He was a native of Albemarle, son of the late Lee and Mildred (Keeton) Shiflett, and was 70 years of age. Surviving are one daughter, Mrs. Willie Shiflett, and three sons, L. E. Shiflett of Baltimore, David Shiflett of Boonesville, and Kemper Shiflett of White Hall. The funeral will be held at 2 o'clock tomorrow afternoon from Prize Hill church at Boonesville, and interment will follow in the churchyard.

GARLAND SHIFFLETT
The Daily Progress, Charlottesville, VA Jan. 5, 1989
Garland Shifflett, 72, died Tuesday, Jan. 3, 1989, in a Marion hospital.   He was the son of the late John F. and Virgie Shifflett. He is survived by two brothers, Arthur C. Shifflett and Joseph Shifflett, both of Crozet; a sister, Violet Eubank, Lexington; three nieces, Joyce Morris, Susan Shifflett and Linda Shifflett, all of Crozet; and seven nephews, Arthur Shifflett Jr. of Springfield, ILL, James Shifflett of Mechums River, John Shifflett and Michael Shifflett both of Crozet, Jackie Shifflett of Staunton, David Shifflett of Ruckersville and Joey Eubank of Washington. He was a member of the Brethren Church in Dyke and a retired carpenter with the better Living Co. The family suggests donations be made to the Western Albemarle Rescue squad. The family will receive friends from 7 to 8 P.M. tonight at the Anderson Funeral Home Chapel. Funeral services will be 2:30 Friday, Jan. 6, at Evergreen Church of the Brethren, Dyke.  Interment will be in the church cemetery with the Rev. Jim Jynx officiating. Anderson Funeral Home is in charge of arrangements.

GARLAND L. SHIFFLET
The Times Herald on June 17, 2013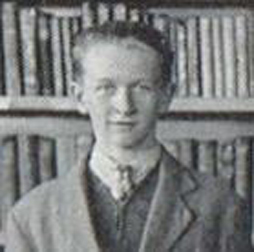 Garland L. Shifflet "Shifty" of Norristown, passed away peacefully on Wednesday June 12, 2013 with his family by his side. He was 89 years old. Born October 21, 1923 in Harrisonburg, VA, he was the son of the late Emmanuel and Sadie (nee Coakley) Shifflet and the beloved husband of the late Alice R. (nee Cahill) Shifflet. Shifty was a graduate of Upper Merion High School Class of 1941. He enlisted in the US Coast Guard and served during World War II. Shifty received the greatest birthday gift of all on October 22, 1949, when he married his sweetheart Alice Cahill with whom he loved to travel with. He was an avid Philles fan and enjoyed golfing and bowling. He bowled in a retired men's league at Facenda-Whitaker. Shifty was a member of the Maenner-Chor Club. He will be remembered as a kind and gentle man. He was always dependable and there for everyone and took great pride in making others happy. He Shifty was a former resident of Plymouth Hill Condominiums and belonged to their social club and forged many great friendships. Garland is survived by his three children, Jane Miller (George) of Norristown, Mariellen Porreca (John) of Barto, PA and David Shifflet of Norristown, five grandchildren, Kelly Garvey (Tony), Brian Yost (Danielle), Alyssa Porreca, Michael Porreca, and David Shifflet Jr., two great grandchildren, Tony Garvey Jr. and Benjamin Garvey, and his brother Bill Shifflet (Pat) of Norristown. Relatives and friends are invited to share in Garland's Life Celebration service on Wednesday June 19, from 7 to 9 PM and on Thursday from 9 to 10:15 AM at Boyd-Horrox of East Norriton, 200 West Germantown Pike 1-800-GIVNISH. His Funeral Mass will be celebrated at 11 AM at Epiphany of Our Lord Church 3050 Walton Rd. Plymouth Meeting, PA. Interment will be at St. Patrick's Cemetery. In lieu of flowers, donations can be made in Garland's name to Montgomery County Home Care & Hospice 25 W. Fornance St. Norristown, PA 19401 To share your fondest memories of Garland, visit www.lifecelebration.com www.lifecelebration.com

GARLAND NELSON SHIFFLETT
The Dundalk Eagle, Baltimore, MD, Thu, Oct.22, 2004
Gray Manor resident Garland Nelson "Gary" Shifflett died Oct. 7 at Stella Maris Hospice at Mercy Hospital after a long battle with COPD. He was 58. Mr. Shifflett was born and raised on W. Woodwell Road and was a graduate of Patapsco High School. He and his wife, Diana R. (nee Myers), lived on Shore Road in Edgemere for the past 17 years. He served in the U.S. Navy for four years and was stationed in Boston during the Vietnam War. He was a 19-year member of Dundalk American Legion Post 38. He was 52 when he retired from General Motors in 1998 with 30 years of service. His marriage to the former Lorraine Evans ended in divorce. In addition to his wife of 18 years, he is survived by daughter Carrie Ann Francischetti of Abingdon, brother Donald R. Shifflett of Jacksonville, Fla., sister Connie Cochran of Gray Manor and one grandson. He was predeceased by parents Ollie and June Shifflett and brothers David and Edward Shifflett. Services on Oct. 11 at Duda-Ruck Funeral Home were followed by interment at Oak Lawn Cemetery.

GARLAND WAYNE SHIFFLETT
The Daily Progress, Charlottesville, VA Oct. 24, 1966
GUM SPRINGS - Garland Wayne Shifflett, 20, of Mineral was killed early yesterday when his car ran out of control and over turned on U.S. 522 one half mile north of here, State Police report. Trooper Dwight Ozment said the crash occurred about 12:15 a.m. while Shifflett was negotiating a curve. Roger William Hix, 23, also of Mineral, was riding with him. He was treated at Richmond Memorial Hospital and released. Ozment said Shifflett, the fourth auto fatality for Louisa County this year, was thrown from the vehicle as it rolled over. He apparently died instantly. Shifflett was born Mar. 6, 1945 in Maryland, son of Clyde and Katharine Beasley Shifflett, now of Mineral. He is also survived by one sister, Mrs. Doris West of Richmond; his paternal grandfather, Floyd Shifflett of Albemarle County. The funeral will be at 2 p.m. tomorrow in the Church of the Incarnation with burial in Hillcrest Cemetery, both at Louisa. Woodward Funeral Home of Louisa has arrangements.

GARLAND WAYNE SHIFFLETT
The Central Virginian Oct. 27, 1966
Garland Wayne Shifflett, age 20, of Mineral, died Sunday October 23, 1966 in an automobile accident.   A funeral service was held Tuesday, October 25, at 2:00 P.M. from the Church of the Incarnation, Mineral, conducted by the Rev. Robert A. Hargreaves.   Interment was in Hillcrest Cemetery, Louisa.   Pallbearers were Jesse Ray Apperson, Tommy Sims. Monty Hiter, Jimmy Hiter, Roger Hall and H. T. Barton, Jr.   He is survived by his parents, Mr. and Mrs. Clyde Shifflett, of Mineral; one sister, Mrs. Doris West, of Richmond; one niece and one nephew; and his paternal grandfather, Floyd Shifflett, of Albemarle County.    He was born March 6, 1946, was a 1965 graduate of Louisa County High School and was a member of the St. Paul's Fellowship.

GARNETT SHIFFLETT
The Daily News Record, Harrisonburg, VA, Mon, Jun. 26, 2017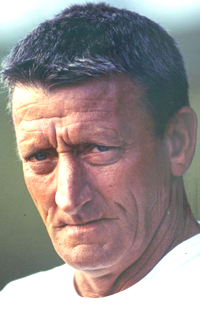 Garnett "Shotgun" Shifflett, 80, of Harrisonburg, Va., passed away Thursday, June 22, 2017. He was born to the late Albert Walker and Blanche Leake Shifflett on Dec. 17, 1936, in Harrisonburg. Garnett's working career as a refrigeration technician spanned many years, eventually retiring from Cargill after 32 years. While he was not at work, he spent his time volunteering with Hose Company No. 4, and at the time of his death, he was the oldest living volunteer member, having joined at the age of 16. Garnett was a member of the Harrisonburg Fraternal Order of Eagles, and prior to his declining health he was an active golfer, fisherman and hunter. He is survived by his loving wife of 60 years, Mary Catherine Pence Shifflett. They were married on Nov. 9, 1956. Also surviving are his daughter, Jacquelyn S. Willingham; son, Terry S. Shifflett (Angie); brother, John Shifflett (Linda); sisters, Selena Fulk and Connie Dodd (Paul); grandchildren, Christiana Monee Willingham, Alise Comer, Katie Shifflett and Logan Shifflett; great-granddaughter, Madalyn Lambert; son-in-law, Steve Lambert; and many nephews and nieces, including a very close niece, Brenda Ritchie (Jerry). He was preceded in death by his parents; daughters, Sharon Lambert, Karen Moore and Christine Shifflett; brothers, Charles, Ernest, James, Al and Herman Shifflett; sisters, Dorothy Linhoss, Frances Phillips and Margaret McDonaldson; and granddaughter, Jenay Lambert. Pastor Arthur Dean II will conduct the funeral service at 3 p.m. on Monday, June 26, 2017, at Kyger Funeral Home in Harrisonburg. Interment will follow at Woodbine Cemetery. The family will receive friends from 6 to 8 p.m. Sunday at the funeral home. Memorial contributions may be made to the Alzheimer's Association, Central and Western Virginia Chapter, 1160 Pepsi Place, Suite 306, Charlottesville, VA. 22901.

GARRETT SHIFLET
Garrett "Gary" Shiflet, 57, of Center Township, died Thursday, May 25, 1995, in his home. Born Jan. 7, 1938, in Rochester, a son of the late George and Dorothy Wykes Shiflet, he was a co-owner of Shiflet Enterprises in Aliquippa, and was a 1969 graduate of the University of Florida, where he received his bachelor of pharmacy degree. He served on the board of Friends of B. F. Jones Library, Aliquippa. Surviving are his wife, Frances Vidovich Shiflet; two sons and daughters-in-law, Garrett John and Lisa Shiflet Jr., Orlando, Fla., and George Michael and Cassandra Shiflet, Casselberry, Fla.; two daughters and sons-in-law, Karen Ann and Robert Smith, Orlando, Fla., and Linda Jean and John Stevens, North Park; four grandchildren, Shelby Shiflet, Crystal Smith, Sarah Shiflet and Catherine Shiflet, and a sister, Mrs. Chet (Barbara) Wiesenmayer, Oxford, Ohio. Friends will be received today from 2 to 4 and 7 to 9 p.m. and Saturday from 11 a.m. until time of service at 1 p.m. in the WAYNE N. TATALOVICH FUNERAL HOME, 2205 McMinn St., Aliquippa. Interment will follow in Woodlawn Memorial Park, Aliquippa. In lieu of flowers, memorial contributions may be made, if desire, to B.F. Jones Library, Aliquippa.

GARRETT LEE SHIFFLETT
The Daily Progress, Charlottesville, VA January 13, 1981
Garrett Lee Shifflett, of B-29, Cedar Hill Trailer Court, died Wednesday. Surviving are his widow, Mrs. Marjorie E. Shifflett, his father, Ashby Jack Shifflett, his grandmother, Mamie Shifflett of Dyke; two sons, Garrett Lee Shifflett Jr. and Floyd Dwayne Shifflett both of Charlottesville, three brothers, Benjamin Jackson Shifflett of Nappance, Ind., Mary Wayne Shifflett and Richard Miller Shifflett both of Dyke, two sisters, Mrs. Edward McCauley of Charlottesville, and Mrs. Cindy Lawson of Salem.   Funeral arrangements with Hill & Woo.

GARRETT GILLAN SHIFFLETT
The Daily Progress, Charlottesville, VA Sep. 21, 1980
Garrett Gillan Shifflett, 78, died Sunday at the home of George and Lucille Shifflett at Mission Home, VA. Born in Greene County, he was the son of the late William Scott Shifflett and the late Wilberta Morris Shifflett. Surviving are two sisters, Julie Morris of Stanardsville and Ellie Shifflett of McGaheysville; a brother, William Shifflett of Mission Home; several nieces and nephews.   Funeral was 3 P.M.   Today at Prize Hill Church, Boonesville, Burial was in Mission Home Cemetery. The Rev. C. C. Kurtz officiated.   The Ryan Funeral Home was in charge of arrangements.

GARVIN SHIFLET
The Madisonville Meteor, Madison, TX, Apr. 13, 2011
March 16, 1922 - April 3, 2011
Garvin Shiflet, 89, of Madisonville, passed away Sunday, April 3, 2011. Graveside services took place at 2 p.m. Wednesday, April 6, 2011, at Madisonville City Cemetery. Dr. George Wilson officiated. Garvin was born March 16, 1922. in Bedias to Dave Carl and Viola (Tramell) Shiflet. He was preceded in death by his parents; wife, Billie Lou (Chambless) Shiflet; daughter, Davie Lynn Fain; brother, W.T. Shiflett; and sister, Christine Wooten. Survivors include his son, Garvin Shiflet; daughter, Linda Shiflet; grandchildren, Charles Yargo, Jenna Hicks, Shawn Hicks, and April Shiflet; four great-grandchildren; brothers, Robert Lee Shiflet and Charles Henry Shiflet; and sister, Mary Louis Davis. Please visit www.dayfuneralhome.net to leave a fond memory or message of sympathy for the family.

GARY E. SHIFFLETT, SR.
The Lancaster Intelligencer, Lancaster, PA, Apr. 12, 2012


Gary E. Shifflett, Sr., 65, of Lancaster, passed away peacefully at his home on Tuesday, April 10, 2012 following a courageous battle with cancer. Born November 14, 1946 in Montrose, WV, he was the son of the late Kenneth L. and Geraldine (Phillips) ­Shifflett. He will be lovingly missed by two sons, Robert and Gary Shifflett, Jr., both of Lancaster; five grandchildren; five brothers: French, Paul, Carl Shifflett, Roger and Steve Elliott; his former wife, Joyce (Bays) Shifflett, of Lancaster as well as his nieces, nephews, extended family and caring friends. Private Funeral Services and Interment will be at the convenience of the family. For on-line condolences, visit:
www.scheidfuneralhome.com

GARY LEWIS SHIFFLETT
The Daily News Record, Harrisonburg, VA, Wed, Nov. 3, 2004
Gary Lewis Shifflett, 51, of Elkton, died Oct. 31, 2004, of natural causes at his home. Mr. Shifflett was born July 30, 1953, in Harrisonburg, and was the son of Lucille Morris Shifflett of Penn Laird and the late Norris Shifflett. He worked at Merck & Co. in Elkton as a lab technician and later a coordinator for 28 years. He was an avid Civil War historian, loved to garden, travel and use his metal detector. He was a graduate of Elkton High School and received his bachelor's degree in science from Blue Ridge Community College. Besides his mother, he is survived by his wife, Rosetta Ann Shifflett, Elkton; a daughter, Nicole Oma Shifflett, Elkton; a brother, David Shifflett and wife, Susan, Poquoson, Va.; a sister, Donna Meadows and husband, Dallas, Elkton; sister-in-law, Jacklyn Skinner and husband, Eddie, Port Republic; nephews, Martin Meadows, Elkton, Dansby Skinner, Port Republic, Tim Skinner and wife, Tammy and family, Crozet; nieces, Heather Hogge and husband, Daniel and family, Hayes, Va., Kim Hoback and husband, Mark and family, Richmond, Roseanne Skinner, Grottoes; and a number of aunts and uncles. A memorial service will be held 3 p.m. Sunday, Nov. 7, 2004, at the Kyger Funeral Home Chapel in Elkton. Mr. Shifflett was cremated and burial will be private. The family will receive friends from 2 to 3 p.m. Sunday at the funeral home. Memorial contributions may be made to the Boy Scouts of America, P.O. Box 813, Waynesboro, VA 22980.

GARY LUTHER SHIFFLETT
The Daily Progress, Charlottesville, VA, Fri, Dec. 28, 2007
Gary Luther Shifflett, 71, of 3061 Osceola Springs Road, Harrisonburg, died Wednesday, December 26, 2007, at the University of Virginia Medical Center, where he had been a patient for the past week. Mr. Shifflett was born December 11, 1936, in Harrisonburg and was the son of the late, Bernard Lee "Teen" and Irene Rhodes Taylor Shifflett. He was a lifetime resident of this area and spent 2 years in France from 1960 to 1962 after joining the Army. Gary was self employed in appliance service and in 1980, he opened Shifflett's Machine Shop. He was one of the founding members of Bridgewater Steam & Gas, attended St. James United Methodist Church and was a lifetime volunteer of the Bridgewater Fire Department. He was also a member of the Somerset Steam & Gas Engine Association and the American Truck Historical Society (Shenandoah Chapter). He enjoyed hunting with the Hunting Nomads and was a bowler in the Wednesday Night Mixed League. On October 13, 1962, he married Linda Reynolds, who preceded him in death on December 29,2003. Surviving family includes two sons, Gary Scott Shifflett and Kevin Michael Shifflett, both of Harrisonburg; three brothers, Bernard C. "Bud" Shifflett of Waynesboro, Howard "Pete" Shifflett and Stanley Wayne Shifflett, both of Harrisonburg; and two sisters, Jessie Layman and Rhoda Lambert, both of Harrisonburg. A memorial service will be held 2 p.m. Saturday, December 29, 2007, at Kyger Funeral Home, Harrisonburg, with Pastor David Breeden officiating. The family will receive friends following the service. Burial will be private. Memorial contributions may be made to the Bridgewater Fire Department, 304 North Main Street, Bridgewater, VA 22812 or to St. James United Methodist Church, 1525 Cecil Wampler Road, Pleasant Valley, VA 22848.

GARY M. SHIFFLETT
The Daily News Record, Harrisonburg, VA, Sat, Jan. 4, 2014
Gary M. Shifflett, 65, of Elkton, passed away on Thursday, Jan. 2, 2014, at the home of his daughter in Fredericksburg. Gary was born on June 21, 1948, in Harrisonburg, and was the son of the late Vernon and Clara Higgs Shifflett. He grew up in Elkton and was a 1966 graduate of Elkton High School, where he earned varsity letters in three sports, and attended Blue Ridge Community College. He retired from Merck as a chemical operator after 35 years of service. Gary was a man defined not by what he owned but with whom he shared his life. He loved the times spent with his wife, daughter and two grandsons; and his wit never ceased to entertain family and friends. He was deeply loved by his family and friends, and will be greatly missed. On March 23, 1974, he married his high school sweetheart, Sandra "Kay" (Hensley) Shifflett, who survives. He is also survived by a daughter, Kara C. Patrick and husband, Matt, of Fredericksburg; two brothers, Dennis Shifflett and wife, Lou Ann, of Elkton, and Doug Shifflett and wife, Kathy, of Grottoes; a sister, Dinah Balderson, of Farnham, Va.; and two grandchildren, Brennan and Peyton Patrick; and his three dogs, Jake, Taz and Chloe. All services will be private. The Kyger Funeral Home in Elkton is handling the arrangements and online condolences may be sent to the Shifflett family by visiting www.kygers.com.

GARY NEAL SHIFFLETT
Gary Neal Shifflett went to his heavenly home on January 18, 2015 at the age of 84 from a stroke. He was born to Orlan and Bernys Baker Shifflett on December 4, 1930 in Krum, Texas. Gary's family moved to the Plainview community west of Krum in 1929. Gary graduated from Krum High School in 1948 and served in the Air Force from 1951 to 1955. Gary married Annetta Frey on April 24, 1955. Farming the land along with caring for his family and church was his life's calling. Gary always had a positive word of encouragement for everyone and was willing to help anyone in need. He was a loving and devoted husband and an amazing Daddy and Grandpa. His memory will always live in the hearts of the many lives he touched in so many ways. Gary was preceded in death by his parents, Orlan and Bernys Shifflett, his brother, Donald Shifflett, and his son, Travis Shifflett. Gary is survived by his wife, Annetta Shifflett. Children: Conrad and Debbie Shifflett of Krum, Carl and Kim Shifflett of Slidell, Beverly and Steve Cox of Pilot Point, and Angela and Greg Frazier of Burleson. Grandchildren: Heath and Lauren Shifflett, Kyle and Mandy Shifflett, Sarah and Jack Emerson, Preston Shifflett, Amanda White, Madison White, Laura and Robert Raulston, Morgan Barnes, Nathan McClary, Nichole Gamon, Jina Jones, J.D. and Andi Jones, Jennifer and Josh Boykin, Crystal Cox, Justin and Amanda Cox, Carlton Shifflett, Dallas Shifflett, Grant Frazier and Amanda Frazier. Great-grandchildren: Hunter, Addison, Trinidee, Eli, Dalton, Sophia, Eloise, Hadley, Logan, Loralie, Jaxon, Austin, Gage, Hailey, Mackenzie, Khloe, Kennedy, Caden and Blake. Nieces: Teresa Finch and Dana Bishop.

GARY NELSON SHIFFLETT SR
The Daily News Record, Harrisonburg, VA, Thu, Dec. 28, 2017
Gary Nelson "Punkin" Shifflett Sr., 70, of Grottoes, passed away Tuesday, Dec. 26, 2017, at Sentara Lynchburg General Hospital. Gary was born in Harrisonburg on Jan. 30, 1947, and was a son of the late Charlie Shifflett. In 2009, he retired from Blue Ridge Beverage in Lyndhurst. He was an avid hunter and loved spending time in the woods with his sons and grandsons. For many years you could find Gary on a softball field or in the stands watching his kids and grandkids play sports. On June 15, 1968, he was united in marriage to Shirley (Claytor) Shifflett, who survives. Gary is also survived by a daughter, Jennifer Leigh Shifflett and fiancé, Rogelio "Roger" Equihua, of Grottoes; three sons, Gary Nelson Shifflett Jr. of Grottoes, Jerry Wayne Shifflett and wife, Donna, of Swoope and Christopher Todd Shifflett and wife, Melissa, of Grottoes; two brothers, Donnie Shifflett and wife, Nancy, of Crimora and Barry Shifflett and wife, Terri, of Fort Defiance; five grandchildren, Sabrina Shifflett, Hunter Shifflett, Trevor Shifflett, Easton Shifflett and Rogelio "Trace" Equihua; a granddaughter on the way; and step grandchildren, Marissa Equihua and GiGi Equihua. In addition to his father, he is preceded in death by two brothers, Jerry and Bobby Shifflett. A memorial service will be conducted 6 p.m. Friday, Dec. 29, 2017, at Johnson Funeral Service in Grottoes with Pastor David Stewart officiating. Burial will be private. Friends may visit the family at the home of Nelson Shifflett anytime Thursday. Memorial contributions may be made to the American Heart Association, 4217 Park Place Court, Glen Allen, VA 23060, and/or Hunters For the Hungry, 1108 Sedalia School Road, Big Island, VA 24526. Online condolences may be shared with the family at www.johnsonfs.com .

GARY RAY SHIFFLETT
The Washington Post, Washington, DC Nov. 21, 2008
On Tuesday, November 18, 2008 of Darnestown, MD. Beloved husband of Patricia L. Shifflett. Father of Stephanie Pena and David Shifflett. Grandfather of John & Emily Pena. Friends will be received at PUMPHREY'S COLONIAL FUNERAL HOME, 300 West Montgomery Avenue (Rte. 28, exit 6-A just off I-270), Rockville, MD on Sunday, November 23 from 3 to 5 p.m. Service and interment will be private. In lieu of flowers memorial contributions may be made to The Children's Inn at N.I.H., 9000 Rockville Pike, Bethesda, MD 20892. Please view and sign family guestbook at www.pumphreyfuneralhome.com Note: Born in Sandy Spring, Maryland on Sep. 29, 1947

GARY WAYNE SHIFFLETT
The Daily Progress, Charlottesville, VA, Fri, Nov. 10, 2017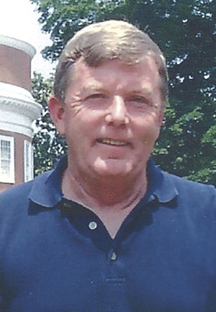 Gary Wayne Shifflett, 64, passed away on November 6, 2017, doing his daily routine of riding the roads around the White Hall area. He was the son of the late Earl Clinton Shifflett and is survived by his mother, Earline Shifflett of White Hall; and his son, Brian Shifflett of Stuarts Draft. He is also survived by a grandson. Gary retired in 2015 after 36 years of service from the University of Virginia Facilities Management Department as a Lead Carpenter. Gary was an avid hunter and spent many days hunting with his father. He was a great friend to many in the White Hall area and always had a funny story or joke to tell. He will be missed by his mother and her caregiver and niece, Tammy Coleman. He will also be missed by his cousins whom he thought of as sisters, Carol Conley-Stepp and Brenda S. Morris; and Bootsie Sandridge, whom he thought of as a brother. Gary had many special cousins and friends; special co-workers, John Toney and Page Fox; and extended family the Andersons and Staff of the Anderson Funeral Service of Crozet, Va. A graveside service will be held Saturday, November 11, 2017, at 11 a.m. at Mt. Moriah United Methodist Church in White Hall. Family and friends are welcome to visit at the home in White Hall. In lieu of flowers, contributions may be made to Mt. Moriah United Methodist Church, 4524 Garth Road, Crozet, VA 22932, or the Western Albemarle Rescue Squad, P.O. Box 188, Crozet, VA 22932. Anderson Funeral Service in Crozet is in charge of arrangements

GARY WAYNE SHIFFLETT JR.
The Daily News Record, Harrisonburg, VA, Thu, Jan. 3, 2008
Gary Wayne Shifflett Jr., 33, of Harrisonburg, died Wednesday, Jan. 2, 2008, at Rockingham Memorial Hospital in Harrisonburg from complication of leukemia. Mr. Shifflett was born Aug. 21, 1974, in Harrisonburg, and was the son of Gary Wayne Shifflett Sr. of Las Vegas and Debra Kay Payne Snyder of West Virginia. His stepmother, Anna Jo Shifflett of Las Vegas and stepfather, Raymond Snyder of West Virginia, also survive. He was employed with Cash Septic Service in Harrisonburg and was a member of Ray of Hope Pentecostal Church. On April 10, 1999, he married Christina Rose Lundy, who survives. In addition to his parents, stepparents and wife, he is survived by a daughter, Kayla Shifflett of Harrisonburg; two sons, Gary Shifflett III and Steven Shifflett, both of Harrisonburg; a sister, Candi Middleton of West Virginia; two stepsisters, Ashley Shifflett and Emily Cash, both of Las Vegas and a number of nieces and nephews. The Rev. James Kite will conduct a memorial service 6 p.m. Friday at Ray of Hope Pentecostal Church. The family will receive friends following the service in the church fellowship hall. Memorial donations may be made to Johnson Funeral Service, P.O. Box 41, Bridgewater, VA 22812, to assist with funeral expenses. E-mail condolences may be sent to the family at www.johnsonfs.com

GARY WAYNE SHIFFLETT
The Daily Progress, Charlottesville, VA Jun 1995
Gary Wayne Shifflett, 37, of Carlton Mobile Home Park, died Saturday, June 3, 1995, in a Charlottesville hospital. He was born September 9, 1957, in Albemarle County, a son of Richard Henry Shifflett of Dyke and Therley Roach Moore of Scottsville; a step father, Charles J. More Sr. of Scottsville; his grandfather, Benny Roach; his fiancée, Cindy Pippin; a son, Ernest Wayne Shifflett of Charlottesville; a sister, Etha "Sissy" Shifflett of Scottsville; a half sister, Michelle Crawford of Charlottesville; five brothers, Roger Shifflett of Dyke, Bennie Shifflett of Ruckersville, Michael Shifflett of Scottsville, Bucky Shifflett of Stoney Point, and Doby Shifflett of Scottsville; three half brothers, Richard Crawford and Buzzy Crawford both of Dyke and Charles Moore Jr. of Scottsville.    A funeral service will be conducted 1 P.M. Tuesday at Evergreen Church of the Brethren with interment in the church cemetery.   The Rev. Russell Coulton will officiate.   The family will receive friends from 7-9 P.M. Monday at Ryan Funeral Chapel in Quinque.

GARY WAYNE SHIFFLETT
The Daily Progress, Charlottesville, VA May 13, 1971
Three-year-old Gary Wayne Shifflett accidentally shot himself to death last night, the police reported, when he picked up a new gun his mother had been given for protection at night. Charlottesville police said the accident happened at the home of Mr. and Mrs. Kennas Shifflett in the 1000 block of Montrose Avenue.   According to Lt. C. D. Morre's account, Mrs. Joyce Shifflett had just been given the loaded .32-calibre pistol by her brother because she was afraid to be alone at night when her husband worked.   When she received the gun last night, it was placed in a utility cabinet over the sink, according to Moor's report. Young Gary saw where the gun had been put, climbed on a chair, reached it, then pressed the trigger with his thumb while it was pointed at his head.   Hospital authorities said he arrived at the emergency room at 8:45 and died 20 minutes later.   The police report said no charges are contemplated. Gary is survived by his parents, Kennas and Joyce Crawford Shifflett of Charlottesville; two brothers, Kennas Lee Jr. and Gregory Allen at home; his paternal grandmother, Mrs. Cora lee Shifflett of Dyke; and his maternal grandmother, Mrs. Emma Mae Crawford of Dyke.   Ryan Funeral Home of Stanardsville is in Charge of arrangements, which are incomplete.

GARY WAYNE SHIFFLETT
The Public Opinion, Chambersburg, PA, Aug 7, 2002
Gary Wayne Shifflett, 55, of Hancock, Md., died Monday, Aug. 5, 2002, in the VA Medical Center, Martinsburg, W.Va. Mr. Shifflett was born July 29, 1947, in Hagerstown, Md., the son of Cecil Edward and Crystal Virginia Bowers Shifflett. He retired as a forklift operator at Letterkenny Army Depot in Chambersburg, Pa., after 15 years. He attended Berkeley Springs High School and was in the 25th Army Infantry Division during the Vietnam War. He was awarded the Republic of Vietnam Campaign Medal in 1960, the Vietnam Service Medal, the National Defense Service Medal, and the Purple Heart. He was a member of Moose Lodge 1483 of Berkeley Springs, W.Va., and Webster B. Harrison American Legion Post 26 of Hancock, where he was past commander and a member of the board of trustees. He was a member of Hancock Memorial VFW Post 10502 and an active member of Tri-State Honor Guard. He attended Trinity United Methodist Church. He was married to Patricia Ann Linton. Surviving with his wife, are a daughter, Lisa Kay Stotler of Marlow, W. Va; a son, Gary W. "Bubba" Miller of Berkeley Springs; a stepdaughter, Teresa Ann Divel of Berkeley Springs; a stepson, Michael Anthony Divel of Hancock; a sister, Lillian Irene Roach of Berkeley Springs; a brother, Edward Franklin Shifflett of Berkeley Springs; and four grandchildren. A funeral will be at 11 a.m. Friday at Helsley-Johnson Funeral Home, Berkeley Springs, with the Pastor Wayne Frum officiating. Burial will be in Spohrs Crossroads Cemetery, with military honors accorded by Tri-State Honor Guard. The family will receive friends from 2 to 4 p.m. and 7 to 9 p.m. Thursday at the funeral home.

GENE NELSON SHIFFLETT
The Daily Progress, Charlottesville, VA May 12, 2002
Gene Nelson Shifflett, 43, of Earlysville, passed away Friday, May 10, 2002, in Stanardsville. He was born Jan. 15, 1959, a son of the late Herman and Margaret Morris Shifflett. He is survived by his wife of 23 years, Maxine Collier Shifflett; children they raised, Ann and Ray Morris; three stepsons, Kenneth Kesner, Thomas Kesner, and Archie Kesner, all of Waynesboro; four brothers, Bill Shifflett and Rex Shifflett of Charlottesville, Monty Shifflett of Dyke, and Paul Shifflett of New Orleans; three sisters, Helen Morris of Ruckersville, Nancy Tate of Gordonsville, and Geraldine Morris of Pennsylvania; a special close friend, MoJo; and a number of sisters and brothers-in-law. A funeral service will be held at 11 a.m. Monday at Ryan Funeral Chapel in Quinque, with the Rev. C.C. Kurtz officiating. Interment will be in the Evergreen Cemetery. The family will receive friends from 6 to 8 p.m. this evening at the funeral home.

GENE TUNNEY SHIFLETT
The Baltimore Sun, Baltimore, MD, Mar. 5, 2007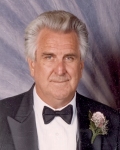 SHIFLETT , Gene T. On March 5, 2007,
GENE TUNNEY SHIFLETT, of Glen Burnie; devoted husband of Betty L. Shiflett; beloved father of Mark T. Shiflett and Jean Jackson; dear father-in-law of Gary E. Jackson; loving grandfather of Kaitlyn Jackson. A Memorial Service will be held at the family owned Singleton Funeral Home, 1 Second Avenue S.W. (at Crain Highway), Glen Burnie, on Saturday at 11 a.m. Interment private. For further information please visit www.singletonfuneralhome.com

GENE TUNNEY SHIFLETT
August 12th, 1928 - March 5th, 2007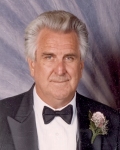 On March 5, 2007, Gene Tunney Shiflett passed on. Gene is survived by his wife of 50 years, Betty L. Shiflett; his son, Mark T. Shiflett; his daughter, Jean Jackson, and her husband, Gary E. Jackson; and his granddaughter, Kaitlyn Jackson. Gene was born in Charlottesville, Virginia in 1928. He was a member of the US Army early in his life. Later, he became a Union Officer in the Local 311. He was a Merchant Marine. Gene was a member of the VFW. He also enjoyed many hobbies, such as motorcycles and traveling. One of Gene's greatest qualities was how he enjoyed working to help others. Gene was a good, giving man. Services: 11:00AM at Singleton Funeral Home P.A. on Saturday, March 10th, 2007

GENERAL NATHAN SHIFFLETT
The Daily Progress, Charlottesville, VA, Nov. 5, 2003
General Nathan Shifflett, 71, of Dyke passed away Monday November 3, 2003 in Stanardsville. He was born June 5, 1932 in Rockingham County, a son of the late Zettie and Sarah Roach Shifflett. He was also preceded in death by a son, Ricky Allen Shifflett and a brother, Lester Shifflett. He is survived by his wife of 49 years Mary Lam Shifflett, two sons, Steve Nathan Shifflett and Tony Jay Shifflett and his wife Donna of Dyke; a daughter, Sue Anne Morris and husband Douglas of Stanardsville; five grandchildren, Anthony Shifflett and wife Jamie, Kenton Shifflett, Sarah Shifflett, Brian Morris and Bradley Morris; A great grandchild Hunter Nathan Shifflett and his mother, Beth Riddle; Two brothers, Edward Shifflett and wife Linda of Elkton and Dewey Shifflett and wife Dottie of Dyke; three sisters, Madlyn Elose and husband Lonnie of Elton, a special nephew, George Shifflett of Dyke. Mr. Shifflett retired from the City of Charlottesville in 1988 after 34 years of service. He enjoyed hunting, fishing and woodworking. A funeral service will be held today at 2 p.m., at Evergreen Church of the Brethren, with interment in the church cemetery. Pastor David Brunk will officiate. The family suggest memorial contributions b given to the Dyke Fire Department or the Greene County Rescue Squad.

GENEVA SHIFFLETT
The Daily News Record, Harrisonburg, VA, Fri, Jun. 1, 1973
Miss Geneva Shifflett, 35, of 375 W. Bruce St., Harrisonburg, died Thursday morning at Rockingham Memorial Hospital. She had been an invalid her entire life, but cause of death was not available Thursday. Miss Shifflett was born Dec. 31, 1937 in Rockingham County and was a daughter of John W. and Carrie Morris Shifflett of Harrisonburg. She had lived at Stanardsville and Elkton before moving to Harrisonburg six years ago. Surviving, besides her parents, are five brothers, James Shifflett of Elizabeth City, N. C , Carroll Shifflett of Elkton and Roger Lee, Calvin and Ricky Shifflett, all of Harrisonburg, and a grandmother, Mrs. Betty Morris of Elkton. The funeral will be conducted 1:30 p.m. Sunday at Elkton Pentecostal Church by the Rev. Ennis Dean. Burial will be in Elk Run Cemetery. The body is at the Lindsey Harrisonburg Funeral Home where the family will receive friends 7 - 8 p.m. Saturday. Relatives will meet 1:15 p.m. Sunday at the church. Pallbearers will be Elvin Leroy Morris, Maynard, Omih, Mensel and Gilbert Roach Jr. and Donnie Crawford.

GENEVA SHIFFLETT YAGER
The Daily News Record, Harrisonburg, VA, Tue, May 26, 2009
SHENANDOAH - Geneva S. Yager left this life to be with her Lord and Savior on Sunday, May 24, 2009. She was born May 9, 1936, to the late Ambrose T. and Bertha Mae (Lam) Shifflett. On April 29, 1955, she married the late Russell S. "Workie" Yager and began a love affair that lasted until his death on Aug. 24, 1999, and beyond. After he died, she was heartbroken, never fully happy or healthy until Sunday morning, when she joined him in Heaven. She is survived by her six children, Sharon Yager-Conger and Jim of Elkton, Kathy Cave and Red, Randy Yager and Tammy, all of Shenandoah, Lisa Herring and Lynn of Elkton, Doug Yager and Jo Ann, Carol Turner and Ronnie (Boy), also of Shenandoah. She cherished her family and considered her sons- and daughters-in-law as her own. She had 13 grandchildren, all of whom were her pride and joy; she also had two stepgrandchildren that she was very proud of, along with five great-grandchildren and four step-great-grandchildren, all of whom she loved to cook for and spend time with. She is also survived by a brother, Melvin Shifflett of Harrisonburg; a sister, Marguerite Shifflett of Elkton; and numerous nieces and nephews. She was preceded in death by a sister, Marie May. She loved her Church, The Church of the Valley, in Shenandoah, and her entire church family. She had two dear, dear friends: Millie Comer of Stanley and Gail Comer of Shenandoah, who were always there for her. A funeral service will be held Wednesday, May 27, 2009, at 11 a.m. at The Church of the Valley in Shenandoah with Pastor Alford Comer officiating. Burial will follow in the Rest Haven Cemetery in Shenandoah. The family will receive friends Tuesday evening from 6 to 9 p.m. at the Kyger Funeral Home in Elkton. Family and friends will be welcome at Geneva's home or any of the children's homes at anytime. Memorial contributions may be made to The Church of the Valley, 6859 U.S. 340, Shenandoah, VA 22849, or The Shenandoah Rescue Squad, 544 Fourth St., Shenandoah, VA 22849. Online condolences may be sent to the family at www.kygers.com.

ESTELLE GENEVA ROSSON SHIFFLETT BATTEN
The Daily Progress, Charlottesville, VA, Tue, Feb. 10, 2015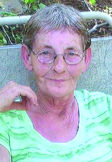 Estelle Geneva "Nanny" Batten, 73, of Afton, passed away Friday, February 6, 2015 at a local hospital. Born October 7, 1941 in Greene County, she was the daughter of the late Albert Jack and Lillie Pearl Shifflett Rosson. In addition to her parents, she was preceded in death by two husbands, George William Shifflett and William Jay Batten; one daughter, Juanita Shifflett; two sisters, Violet M. Ralston and Lillie Shifflett; and two brothers, Yancey Rosson and Cecil Rosson. Nanny is survived by one daughter, Janice Shifflett; one son-in-law, Thomas Shiflett; one sister, Martha Shifflett; three grandchildren, Charles Shifflett, Tiffany Shifflett and Brandon Shiflett; and eleven great grandchildren. Nanny had numerous nieces and nephews that she raised as her own children. A funeral service will be conducted 2 p.m. Wednesday, February 11, 2015 at Prize Hill Church with Pastor Eddie Deane officiating. Interment will follow in Prize Hill Cemetery. The family will receive friends from 6 until 7 p.m. Tuesday, February 10, 2015 at the Teague Funeral Home. The family would like to express a special thanks to Martha Shifflett, Debbie Ballowe and Lisa and Bucky Chisholm for all of the love and support during the long five weeks of Mom's-Nanny's fight. Friends may sign the guest register at teaguefuneralhome.com

GENEVA KATHLEEN SHIFLET
The Daily News Record, Harrisonburg, VA, Fri, Jun. 10, 2005
Geneva Kathleen Shiflet, 81, formerly of Hinton, died on Wednesday, June 8, 2005 at Rockingham Memorial Hospital. She was born July 27, 1923 in Rockingham County and was the daughter of the late Roy F. and Vergie Swecker Shirkey. Mrs. Shiflet was a lifetime resident of Hinton and Rockingham County. She was a member of Mt. Horeb United Methodist Church and this past year, she moved her membership to the Linville United Methodist Church. She and her husband, Warren Clark Shiflet were the owners and operators of Shiflet's Service Station in Hinton for 47 years. After her retirement she was active in the Price Rotary Senior Citizens Center and loved to take bus trips and travel, as well as being the best grandmother and great-grandmother she possibly could. On April 19, 1942, she married Warren Clark Shiflet who preceded her in death on April 19, 1999. She was also preceded by a son, Norman Lee Shiflet. Surviving are one daughter, Linda Knight of Harrisonburg, one brother, Leon Shirkey and wife Louise of Harrisonburg, three grandchildren, Chris Knight and wife Aimme of Bridgewater, Tiffany Knight Powers and husband, Paul of Richmond, and Preston Knight of Harrisonburg, and six great-grandchildren, Chandler Knight, Brooklyne Knight, Courtlend Knight, Brody Powers, Drew Powers, and Keegan Powers. Funeral services will be conducted 11:00 a.m. Saturday morning at the Mt. Horeb United Methodist Church by Rev. Charlene Landes. Burial will follow in the church cemetery. The family will receive friends this evening (Friday) from 7 to 8 p.m. at the Kyger Funeral Home in Harrisonburg or anytime at the home of her daughter, Linda Knight, at 1038 Stuart Street in Harrisonburg. Memorial donations may be made to the Clover Hill Rescue Squad, c/o Robert Shiflet, 3128 Clover Hill Road, Dayton, VA 22821.

GENEVA LOUISE SHIFLET THOMPSON
The Anderson Independent-Mail, Anderson SC, Wed, Apr. 16, 2008
November 16, 1922 – April 12, 2008
HONEA PATH, SC - Mrs. Geneva Louise Shiflet Thompson, 85, of 300 Poplar Street, wife of the late Denver Irvington "D. I." Thompson, moved to her eternal residence in heaven on Saturday, April 12, 2008 at Georgetown University Hospital in Washington, DC. Born in Anderson, SC on November 16, 1922, Mrs. Thompson was a daughter of the late James Thomas Shiflet and Mary Florence McCurley Shiflet. She retired from textiles, was a Christian and of the Pentecostal faith. Survivors include her son, Gregory "Greg" Thompson of Woodbridge, VA; sister, Hazel S. Moore of Anderson, SC; seven nieces and two nephews. Special thanks to Mary and Alton Owens for their care and loving support. In addition to her husband and parents, she was preceded in death by brothers, Raymond and Clifford Shiflet. The Funeral Service will be held on Saturday, April 19, 2008 at 2:00 pm in the Chapel of The McDougald Funeral Home officiated by the Reverend Sam Duncan. Interment will follow in Forest Lawn Memorial Park in Anderson. The family will receive friends at the funeral home on Friday, April 18, 2008 from 7:00 pm to 9:00 pm. The family will be at the residence. A message of condolence may be sent to the family by visiting www.mcdougaldfuneralhome.com The McDougald Funeral Home is in charge of the arrangements.

GENEVA LOWERY SHIFFLETT
The Daily News Record, Harrisonburg, VA, Sat. Aug. 27, 2005
Ms. Geneva Lowery Shifflett, 50, a resident of Harrisonburg, died Friday morning, Aug. 26, 2005, at Rockingham Memorial Hospital. A daughter of the late Clyde M. and Bertha Jackson Lowery, she was born Jan. 14, 1955, in Warm Springs, Va. She moved to Harrisonburg in 1968 and had been working at Dove's Gift Shop. Surviving are one son, William Ray Shifflett III of Harrisonburg; three sisters, Karen Reedy, Sandra Mongold, and Diana Workman, all of Harrisonburg; one brother, Ronald Lowery of Penn Laird; one stepbrother, Junior Hinkle of Mount Crawford; five nephews, Justin Clatterbuck, Ron Pittington, Dylan, Clint, and River Mongold, a companion, Kenny Crites of Harrisonburg; a special little girl, Bethany Newman, and close special friends, Max and Millie Dove and family. She was preceded in death by a brother, Jimmy Lowery. Her body will be cremated at the Lindsey Cremation Chapel in Harrisonburg. A memorial service will be held Sunday afternoon at 2 p.m. from the Chapel of Lindsey Harrisonburg Funeral Home with Pastor Bruce Murray officiating. Members of the family will receive friends from 6 until 8 Saturday evening at the funeral home, or friends may call anytime at the home of her son, 410 Glenfield Court, Harrisonburg. Memorial contributions may be made to the American Heart Association, 3025 Berkmar Dr., Charlottesville, VA 22901.

GENEVA MAY SHIFFLETT
The Daily News Record, Harrisonburg, Wed, May 6, 2009
Geneva May Shifflett, 64, of Shenandoah, passed away Monday, May 4, 2009, at Rockingham Memorial Hospital. Mrs. Shifflett was born March 11, 1945, in Rockingham County, and was the daughter of the late Elzie and Lydia Morris Williams. She was also preceded in death by two sisters, Joyce Eppard and Lelia Chestnut, and a brother, Roy Williams. She had previously been employed at Alliance Manufacturing in Shenandoah and Marvel Poultry in Dayton. She was a homemaker and enjoyed her family and spending time with her grandchildren. On May 16, 1974, she married Junior L. Shifflett, who survives. She is also survived by two daughters, Tammy Good and husband, Sam, of Shenandoah, and Crystal Comer and husband, Brian, of Shenandoah; four brothers, Harrison, Alvin Ray and Charles Williams, all of Elkton, and Paul Williams of Stanardsville; two sisters, Donna Stepp and Evelyn Breeden, both of Elkton; and four grandchildren, Samuel Good III and Alexis Good, Breanna Comer and Jarrett Comer. A funeral service will be held 2 p.m. Friday, May 8, 2009, at the Kyger Funeral Home Chapel in Elkton with the Rev. Travis Hensley officiating. Burial will follow at St. Peter's Cemetery near Elkton. The family will receive friends Thursday from 7 to 8 p.m. at the funeral home. Friends may also call at the Shifflett home at any time. Online condolences may be sent to the Shifflett family at www.kygers.com.

GENEVA S. SHIFLETT
The Daily Progress, Charlottesville, VA Aug 1992
Geneva S. Shiflett, 68, of Charlottesville passed away on Monday, Aug. 10, 1992.   Born in Dyke on Aug. 22, 1923, she was the daughter of the late William Shifflett and Bertha Shifflett, and was the sister of the late Beulah Mae Ragland.   Mrs. Shiflett was retired from Frank Ix and Sons.   She attended North side Baptist Church.  She is survived by two daughters, Nancy L. Johnson of Charlottesville and Dolores M. Morris of Louisa; two grandchildren, George A. Sullivan of Charlottesville and Carol "Bo" Morris Jr. of Scottsville; one sister, Hazel Snow of Lynchburg, and two brothers, William Fred Shifflett and Cecil A. Shifflett, both of Scottsville.   A funeral service will be conducted at 2 p.m. Thursday in Hill and Wood Chapel with the Rev. Cecil T. Pace officiating.   Interment will follow in Monticello Memory Gardens.  The family will receive friends from 7-8:30 p.m. Wednesday at the funeral home and other times at the home of Mrs. Shifflett's daughter 203 Palatine Avenue.   The family suggests that in addition to flowers, memorials may be made to Hospice of the Piedmont, 1002 E. Jefferson St., Charlottesville 22902. Hill andmWood Funeral Home is in charge of arrangements.

GENEVIE SHIFFLETT
The Daily Progress, Charlottesville, VA, Fri, Jul. 8, 2016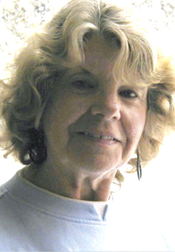 Genevie Shifflett of Alexandria, Va. devoted wife of Roy Lee Shifflett (deceased), loving mother of Roy Jr "Smokie" (Betsy), Wayne (Dawn), Mike (Nancy), Terry (Linda), and Debra Morris, passed into eternal peace on Monday, July 4, 2016. Also survived by 10 grandchildren, 10 great-grandchildren, 12 siblings and other extended family. Preceded in death by 2 siblings.Genevie was a very sweet spirit, kind and generous to anyone who knew her. She served humbly and was a loved member of Image Church, Woodbridge, Va.She will be greatly missed by all.The Celebration of her life will be on Friday, July 8, 2016. 3 until 8 p.m. at Everly Wheatley Funeral Home 1500 W. Braddock Rd. Alex, VA 22302. Funeral service is on Saturday, July 9, 2016, at Calvary Road Baptist Church 6811 Beulah Street, Alex, VA

GENEVIEVE GAIL SHIFFLETT WEAKLEY
The Daily Progress, Charlottesville, VA, Tue, Sep. 16, 2014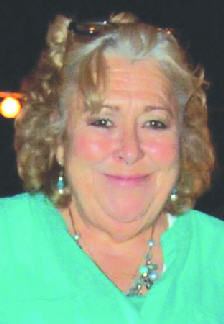 Gail Weakley, 56, of Charlottesville, passed away on Saturday, September 13, 2014, at Sentara Leigh Memorial Hospital in Norfolk, Virginia. Gail was born on December 24, 1957, in Charlottesville, Virginia, the daughter of the late Reuben Lee Shifflett and Earline Dickinson Shifflett. Gail was an active member of the Charlottesville community from a young age and everyone knew her as the life of whatever she was involved in because she knew how to make everyone smile, have a good time and make it memorable no matter what. She was a co-founder of the Toy Lift, a long-running annual charity toy drive in the Charlottesville area that helped countless families over the years. As the owner of Gail's Balloon's & Flowers for over 13 years, she contributed to the needs of individuals and large groups alike. She had a personal relationship with the University of Virginia Athletics department and was their "go-to" designer for major events that were attended by thousands of people each year. Other than her professional relationship with the University, she was a huge fan of Cavalier Athletics. You could always hear her cheering the 'Hoos on the sideline at each football game, showing her support for her favorite team. Before fulfilling her dream of retiring at the beach, she spent nine years working for State Farm Insurance in Charlottesville where she worked diligently and became a name that everyone knew and could trust. She was able to spend the final years of her life living in a place that she always dreamed of as a child and throughout her adult years, The Outer Banks of North Carolina. Gail was so happy that she had the opportunity to live there and have a place of her own to relax, enjoy life and be the ultimate hostess for friends, family and neighbors alike. Gail had a motto in life that she picked up from her parents and that motto was to make sure that everyone had a "wonderful and memorable time". She touched the lives of so many people throughout her life and inspired many more with everything that she did because she was the definition of strength, endurance and willpower. Surviving are her brother, Michael Lee Shifflett and his wife, Emily Shifflett, of Charlottesville; her son, Derek Andrew Weakley of Kill Devil Hills, North Carolina; and her daughter, Genna Flint and her husband, Dennis Flint Jr., of Gordonsville, Virginia. Also surviving are the father of her children, Danny Andrew Weakley Sr. of Afton, Virginia; and two stepsons, Danny Weakley Jr. of Texas, and Sean Weakley of Crozet, Virginia. Gail also had two beautiful granddaughters that survive her, Kaylee Flint andKarlee Flint of Gordonsville, Virginia; as well as a niece, Mary Alyssa Shifflett; and a nephew, Addison Lee Shifflett of Charlottesville, Virginia. The family will receive friends from 6 until 7:30 p.m. on Tuesday, September 16, 2014, at Hill and Wood Funeral Home in Charlottesville, Virginia. Services will be held at First United Methodist Church in Charlottesville, Virginia, at 10 a.m. on Wednesday, September 17, 2014, with the Reverend Don Black officiating. Interment will follow at Holly Memorial Gardens. The family requests that flowers be sent to loved ones in lieu of being sent to the funeral home, as per the request of Ms. Weakley. The family thanks the staff of both Sentara Albemarle Hospital in Elizabeth City, North Carolina, and Sentara Leigh Hospital in Norfolk, Virginia, for their dedicated time and efforts. Condolences may be sent to the family atwww.hillandwood.com.

GENIE ALBERTA CHILDERS SHIFLETT
The Kansas City Star, MO. Apr. 23, 1993
Genie A. Shiflett, 99, Armstrong, Mo., died April 22, 1993, at the home. Services will be at 2 p.m. Saturday at the Friemonth-Freese Chapel, Fayette, Mo.; burial in Walnut Hill Cemetery, near Armstrong. Friends may call from 7 to 8:30 p.m. today at the chapel. The family suggests contributions to the cemetery. Mrs. Shiflett was born in New Franklin, Mo., and lived in Armstrong most of her life. She was a member of the Armstrong Methodist Church. Survivors include a son, Ollie G. Shiflett, Fayette; a daughter, Marjorie L. Pagel, Grain Valley in Jackson County; four grandchildren; and 10 great-grandchildren.

GEORGE SHIFLETT
George Shifflett died Monday night, Feb. 18, 1922 at his home near Cedarmere. He died from heart trouble and was buried Wednesday in the old family cemetery at Mr. Turner Shiflett's.

GEORGE SHIFFLETT
The WBKO 13 Online, Bowling Green, KY
RUSSELLVILLE - George Shifflett, 89, of Russellville died Sept. 28, 2005, at a Russellville nursing home. The Logan County native was an Army veteran with Company M Infantry, 149 Division, former chief of police of Russellville, a member of Veterans of Foreign Wars and American Legion Post 29, a former city of Russellville judge and member of First Presbyterian Church of Russellville. He was a son of the late Richard Shifflett and Mary Chapman Shifflett. He was preceded in death by five brothers, C.W., Fountain, Alvin Marion, Starlin Burr and Hershal Shifflett; and two sisters, Cordelia Perdue and Mary Shifflett. Funeral will be at 11 a.m. Saturday at Young Funeral Home, with burial in Maple Grove Cemetery. Visitation will be from 6 p.m. to 9 p.m. Friday at the funeral home. Survivors include a son, James Tillery and his wife, Anita, of Memphis, Tenn.; a daughter, Georgia Taylor and her husband, Mike, of Russellville; six grandchildren, Billie, Heather, Jamie and Matthew Carter, Leah Cooney and Andrew Tillery; two great-grandchildren, Sara and Will Cooney; a very close friend, Mildred Davis of Adairville; and several nieces and nephews.

GEORGE ALBERT SHIFLETT
The Daily Progress, Charlottesville, VA Jan. 14, 1974
George A. Shiflett, 75 of 602 Montrose Ave. died Tuesday in a Charlottesville hospital.   A native of Free union, he was the son of the late Rosser and Lizzie Morris Shiflett.   He was a member of the Church of the Nazarene.   Surviving are his wife, Bertha Shiflett of Charlottesville; four sons, George M. Shiflett of Annapolis, Md., T. Randolph Shiflett and Carl W. Shiflett of Charlottesville and Stuart A. Shiflett of Little Rock, Ark.; a daughter, Mrs. Ethel Mildred Gibson of Charlottesville; a brother, Smithy Shiflett of Charlottesville; three sisters, Mrs. James L. McKinley Shiflett of Silver Springs, Md.; 11 grandchildren.   Funeral services will be 11 A.M. Thursday at The Church of the Nazarene with interment in Oakwood Cemetery.   The family will receive friends from 7 to 8 P.M. tonight at Hawkins Funeral Chapel.

GEORGE ALBERT SHIFFLETT JR.
March 1967
G. A. Shifflett Jr. - George Albert Shifflett Jr., 54, of Washington, a native and former resident of McGaheysville, died Wednesday morning in Washington. Mr. Shifflett had been ill since Dec. 13. He was a son of the [late] George Layton and the late Bertha Meadows Shifflett and was born in the McGaheysville area Dec. 14, 1912. He was a bricklayer and was a member of the Church of Brethren. Besides his father, he is survived by two sisters, Mrs. Mary Fadely of Harrisonburg and Mrs. Kathleen Shifflett of Herndon, and three brothers, Ralph L. Shifflett of Stafford, David H. Shifflett of Bristow, and Frank W. Shifflett of Gordonsville. The funeral will be conducted 4 p.m. Friday at the Lindsey Harrisonburg Funeral Home by the Rev. Harold Eshleman. Burial will be in the Mt. Olivet Cemetery in McGaheysville. His body is at the Lindsey Funeral Home where the family will receive friends 7:30 to 8:30 p.m. today. Relatives will meet at the home of his sister, Mrs. Fadely, 849 Virginia Avenue, at 3:40 p.m. Friday for a brief service.

GEORGE ALLEN SHIFFLETT
The Staunton Daily News Leader, August 30, 1992
George Allen Shifflett, 94, of Rt. 3, Staunton, died at 3:50 a.m. Saturday (Aug. 29, 1992) at a local nursing home. He was born on May 11, 1898, in Greene County. He served in the Army. He was employed by Basic-Witz Furniture Industries for 42 years and was active in farming until the age of 92. He was a member of Verona Full Gospel Church. His wife, Sadie Pearl Shifflett, died on January 30, 1985. Survivors include two sons, Lewis M. Shifflett and Hansford A. Shifflett, both of Rt. 3, Staunton; six grandchildren; 17 great-grandchildren; and 12 great-great-grandchildren. He was the last surviving member of his family. A service will be conducted at 11 a.m. Monday at Henry Funeral Home by the Rev. William Strickler, with burial at Augusta Memorial Park. Pallbearers will be Jim Ashby, Bobby and Jimmy Garrett, Bob Walton, Billy Lambert, and Ed Grant. Honorary pallbearers will be the men of the Verona Full Gospel Church. The family will receive friends from 3-4:30 this afternoon at the funeral home. Memorials may be made to the Memorial Trust Fund of Staunton-Augusta County Rescue Squad, 1601 N. Coalter St. Staunton, Va., 244401.

The Hamilton Daily News Journal, Hamilton, OH, Tue, Mar. 15, 1955
GEORGE A. SHIFLET
George A. Shiflet, 79, World War I veteran formerly of Hamilton, died early Tuesday morning in Brown Veterans Hospital Dayton. He had been hospitalized for 18 months. Born near Clarksburg, W. Va., March 4, 1876, he was a son of William and Catherine Flick Shiflet. The family moved to the vicinity of Hamilton in 1882 and Mr. Shiflet was educated in the rural schools. He was employed as a blacksmith with the Niles Tool Works (now the Balwin-Lima-Hamilton Corp.) for 50 years. He enlisted in the United States Army in 1917 in Hamilton and was trained with the Field Artillery and sent to France where he participated in several major battles including Chateau Thierry and the Argonne, and was honorably discharged in 1919.
Good Friend
He was a man of great integrity, devoted to his family and was a good friend. He leaves his widow, the former Louise Williamson, whom he married in Hamilton; a son Willis Shiflet, Hamilton; a stepson, Erwin Williamson, Cincinnati, five grandchildren and a number of nieces and nephews. Funeral services will be held in the Michael J. Colligan Funeral Home, 437 St Third St., Thursday at 10 a. m. with the Rev. Wheaton Webb, pastor of the First Methodist Church, as officiant. Burial wilt be in World War I Field of Honor in Greenwood Cemetery. Friends may call at the funeral home Wednesday after 4 p. m.

GEORGE BURKE SHIFFLET
The Pantagraph, Bloomington, IL, Sep 17, 1991
WAYNESVILLE - George Burke Shifflet, 69, of Naples, Fla., formerly of Waynesville, a retired employee of an aluminum company, died at 2:18 p.m. yesterday (Sept. 16, 1991) at Naples Community Hospital. He will be cremated. There will be no service. Mr. Shifflet was born July 3, 1922, at Waynesville, a son of George H. and Elizabeth Burke Shifflet. He married Jean Huffer Sept. 25, 1944. She survives. Other survivors include one son, Dennis, Naples, Fla.; four daughters, Tracy Urban and Karen Mesich, both of Hodgkins; Sue Frolik, Lyons; and Georgia Clark, Shorewood; two brothers, Harry, Waynesville, and Martin, Crest Hill; two sisters, Barbara Maeglin, East Moline, and Frances Baker, Modesto, Calif.; four grandchildren; and one great-grandchild. One sister preceded him in death. Mr. Shifflet was employed for 29 years at the Reynolds Metals Co. aluminum products plant at McCook. He was an Army veteran of World War II. Memorials may be made to a charity of the donor's choice.

GEORGE BURRUSS SHIFLETT
The Daily Progress, Charlottesville, VA May 22, 1948
George Burruss Shiflett, retire farmer, died at 8:30 o'clock last night at his home near Boonesville following an extended illness. He was a native of Albemarle County, son of the late Charles P. and Sarah Walton, and was 75 years of age. Besides his wife Mrs. Maude Shiflett, he is survived by one daughter, Mrs. Joseph Via, of Ivy; two sisters, Mrs. W. M. Via, of Boonesville, and Mrs. Newman Shiflett, of Crozet; and three brothers, Joseph Shiflett of this city; Thomas L. Shiflett, of Churchville, and C. H. Shiflett of Boonesville. The funeral will be held at 2 o'clock tomorrow afternoon from St. John's Episcopal Church, in Blackwell's Hollow, the service to be conducted by the rector, the Rev. W. M. Stitt. Interment will follow in the cemetery at Prize Hill Church.

GEORGE C. ''BUDDY'' SHIFFLETT (Age 74)
The Washington Post Jul. 16, 1999
Of Vienna, VA, on Wednesday, July 14, 1999, at his home of colon cancer.   Beloved husband of 52 years of Mildred Thompson Shifflett. Survivors include eight sons and three daughters, Dr. George M. of Madisonville, KY, Edmond A. of Rockville, MD, Thomas D. of Fairfax, VA, Mary Gunning of Dublin, Ireland, Joseph S. of Bristol, PA, Matthew T. of Vienna, VA, Kathleen Wilson of Herndon, VA, William P. of Richmond, VA, John R. of Plainwell, MI, Jean Landolt of Warrenton, VA and Daniel P. of Ashburn, VA. He is also survived by 10 grandchildren and many in-laws. He is going to join his daughter, Carol Ann, who died in infancy. He retired on February 3, 1995 after 50 years and seven months of Federal service (this included three years and seven months of World War II wartime naval service). He was born in Ballston, VA on August 26, 1924 and was a lifetime area resident. He was a former superintendent of the Post Office Maintenance Facilities for the Washington, DC area. He later served as an automotive equipment specialist in the Department of Transportation and later retired as a safety compliance specialist. He was acting engineering chief for Naval Squadron VMF 663 at the Anacostia Naval Air Station during the Korean War. He later served for four years as a ''Weekend Warrior''. Friends may call at MONEY AND KING VIENNA FUNERAL HOME, INC., 171 W. Maple Ave., Vienna, VA, on Friday, July 16, 1999, from 7 to 9 p.m. Mass will be celebrated at St. Thomas A. Becket Catholic Church, 1421 Wiehle Ave., Reston, VA on Saturday, July 17, 1999, at 11 a.m. Interment will be held on Monday, July 19, 1999, at Quantico National Cemetery at 10:30 a.m. In lieu of flowers, contributions may be made to Hospice of Northern Virginia, 6565 Arlington Blvd., Suite 501, Falls Church, VA 22042.
See daughter Carrol's obit

GEORGE CLARK SHIFFLETT
The Daily Progress, Charlottesville, VA Oct. 1, 1966
ORANGE – George Clark Shifflett, 42, died yesterday at a Charlottesville hospital after a brief illness. He was a resident of Orange.   Mr. Shifflett was born March 13, 1924, in Greene County, son of the late George E. Shifflett and Lula Ann Morris Shifflett. His wife, Mrs. Dora Lee Collier Shifflett of Orange survives.   Besides his wife, he is survived by three daughters, Mrs. Donald Ray Lohr of Aroda, Miss Deborah Lee Shifflett of Orange and Miss Kathy Renae Shifflett of Orange; four sons, James Early Shifflett, George Clark Shifflett, Jr., Steven Edward Shifflett and Rickey Recardo Shifflett of Orange; and a sister, Mrs. Doyphis Shifflett of Earlysville.   Mr. Shifflett was employed by the Grasty Pallet Co., Orange.   The funeral will be at 2 P.M. Monday at the Assembly of God Church in Orange.   Burial will be in Graham Cemetery.   The Preddy's Funeral Home of Orange is in charge of Arrangements.

GEORGE DEWEY SHIFFLETT
The Daily Progress, Charlottesville, VA May 25, 1980
George Dewey Shifflett, 81, of Syria died Saturday at his residence after a long illness. He was born June 4, 1898, in Madison County son of the late William Thomas and Mary McDaniel Shifflett. He was a retired farmer and a member of Sunny Brook Gospel Chapel.   Survivors include his wife Mrs. Susie Breeden Shifflett of Syria; four daughters, Mrs. Virginia Vaughan of Orange, Mrs. John A. Dyer of Syria, Mrs. Memory Williams of Orange, Mrs. Junior Godlove of Winchester; two sons, Phillip W. Shifflett of Winchester and Dewey Lee Shifflett of Orange, 15 grandchildren and nine great-grandchildren; one sister, Mrs. Wilmer Knighting of Criglersville; four brothers Homer Shifflett of Hood, John Shifflett of Hood, Clyde Shifflett of Graves Mill, and Bernard Shifflett of Stony Point.   Funeral at 2pm Monday at Sunny Brook Gospel Chapel in Syria. The Rev. Bailey Corbin will officiate. Interment in Criglersville Cemetery. The family will receive friends tonight from 7:30-8:30 pm at the Clore Funeral Home in Culpeper.

GEORGE DEWEY SHIFFLETT
The Evening News Harrisonburg, PA, Jan. 2 1997
George Dewey Shifflett, 92, of Canal Road, South Hanover Twp., died Monday in the Palmyra Nursing Home. He was retired from farming and the Reading Railroad. Surviving are his wife, Clarise Garrison Shifflett; two daughters, Helen M. Cooper and Doris J. Cottingham, both of Palmyra; four sisters, Pearl B. Coleman of Hershey, Nettie B. Sullivan of Mifflintown, Beulah M. Herring of Leon, Va., and Edna M. Parrell of Middletown; three brothers, Edward W. of Hershey, Otto W. of Hanoverdale and Kenneth E. of Frederick, Md.; eight grandchildren; 14 great-grandchildren; and five great-great-grandchildren. Services will be held at 11 a.m. Saturday in the Trefz & Bowser Funeral Home, 114 W. Main St., Hummelstown. Burial will be in the Hanoverdale Cemetery, West Hanover Twp. Viewing will be from 7 to 9 p.m. Friday and from 10 to 11 a.m. Saturday in the funeral home.

GEORGE E. SHIFFLETT
The Daily News Record, Harrisonburg, VA, Wed, Apr. 29, 1931
Funeral services for George E. Shifflett, well-known East Rockingham farmer, who was shot to death by his 14-year old son, Randolph, to protect the life of his mother late last Sunday, will be held this afternoon at two o'clock from the Berry town Episcopal Mission. Interment will be in Elkton. Services were delayed pending the arrival of a son, Dr. Lee Shifflett, from Kansas City. Sheriff Charles R. Fawley said last night there were no new developments in the case. He said that officers are convinced Mrs. Lucy Shifflett's life was in danger at the hands of her drunken husband at the time the youth fired the 12-gauge shotgun. The lad has not been arrested. A .32-calibre revolver was found on Shifflett's body. He had beaten and kicked Mrs. Shifflett about the floor and had threatened to kill her when the youth rushed In with the shotgun and fired point-blank at his father's head. The victim was instantly killed. Mrs. Shifflett substantiates the story told by her son and declared to officers she believed she was about to be killed. Shifflett was drinking all day Sunday. He bore the reputation of being abusive to his family when he was drinking. Shifflett owns several farms in the Berrytown section near Island Ford. He worked for some years as a stonemason on the Norfolk and Western railway before retiring to his farm. He leaves his widow and five children.

GEORGE E. SHIFLETT
The Daily Progress, Charlottesville, VA, Sat, Feb. 17, 1979
STANARDSVILLE - George E. Shiflett, 58, died Friday at a Richmond hospital. Born in Greene County, he was the son of the late William and Mittie Morris Shiflett. Survivors include daughter, Linda S. Shiflett of Lorton; son, Steven J. Shiflett of Indiana; brothers, Eunice and Amos Shiflett of Earlysville; sisters, Clara A. Sandridge of Scottsville, Lena V. Monger of Barboursville, Alma A. Morris of Nortonsville, Velma S. Lawson of Charlottesville, Cora M. Shiflett of Earlysville and Sarah Morris of Free Union; and one grandchild. He was a veteran of World War II. Funeral will be 3 p.m. Sunday at Evergreen Church of the Brethren with interment . . . (rest of obit missing)

GEORGE EPPERT SHIFFLETT
The Daily Progress, Charlottesville, VA
George Eppert "Dick" Shiflett, 87 of Rt. 2, Crozet, died Sunday, September 28, 1986, at his residence.   Born in Albemarle County on October 19, 1898.   He was the son of the late Adam and Roberta Lawson Shiflett and the widower of Hazel Garrison Shiflett, who died in 1969 and Lorraine Hippert Shiflett who died in 1985.   Mr. Shiflett was a member of Brown's Cove United Methodist Church and was a retired farmer. He is survived by four daughters, Mrs. Ellis (Irene) Sprouse of Charlottesville, Mrs. Anthony (Mary) Vernon of Dyke, Mrs. Raymond (Pauline) Lucas of Baltimore, Md., Mrs. Robert (Nadine) Shiflett of Charlottesville; three sons, Albert Clay (Buck) Shiflett of Ivy, Carl Eppert Shiflett and Hobart Ernest Shiflett, both of Charlottesville; 36 grandchildren; 54 great-grandchildren; two great-great-grandchildren and was a father to 22 foster children.   He was preceded in death by a daughter, Marie Lottie Raines and a son, George William Shiflett.   A funeral service will be conducted 2 P.M.   Wednesday at Brown's Cove United Methodist Church, with Rev. Rodney Chapman officiating.   Interment will follow in Prize Hill Cemetery. The family will receive friends 7 to 8 this evening at the Teague Funeral Home.

GEORGE F. SHIFLETT
The Daily Progress, Charlottesville, VA, Fri, Jan. 14, 1977
George F. Shiflett, 82, of 826 Jaydee Ave., Baltimore, Md. died January 13th.   He was born in Greene County, July 22, 1894 son of the late Burrus and Catherine Shiflett, the widower of Ida Marie Shiflett and was a World War I Army Veteran and a member of the Preddy's Creek Baptist Church.   He is survived by one daughter, Bunie R. Shiflett of Baltimore; two sons, Earl F. of Gordonsville and Edward M. of Charlottesville; ten grandchildren; twelve great-grandchildren.   Funeral arrangements by the Joseph W. Teague Funeral Home are incomplete.

GEORGE F. SHIFFLETT
The Daily Progress, Charlottesville, VA, Sat, Jan. 15, 1977
Funeral services for George F. Shifflett will be held Sunday at 2:30 p.m. at the Joseph W. Teague Funeral Home Chapel, the Rev. James Bell officiating. Interment will be in Preddy's Creek Baptist Church Cemetery. The family will receive friends at the funeral home tonight from 7 p.m. to 8 p.m.

GEORGE FILBERT SHIFFLETT
The Daily Progress, Charlottesville, VA Saturday, Mar. 16, 1974
STANARDSVILLE – George Filbert Shifflett, 82, of Ruckersville died at the home of a granddaughter in Gordonsville Thursday. A native of Greene County, he was the son of the late Sam and Elizabeth Roach Shifflett. Survivors include one daughter, Mrs. Gordon Brown of Ruckersville, three sons, Cecil Shifflett of Richmond and Jack and Reece Shifflett of Manassas, twenty-two grandchildren, sixty great-grandchildren and three great-great-grandchildren. Funeral services will be 2 p.m. Sunday at the Lydia Pentecostal Church near Stanardsville. Burial will follow in the Stanardsville cemetery.

GEORGE H. PARROTT
The Baltimore Sun
Baltimore -- George H. Parrott 66, died yesterday.   He was born May 18, 1899, the son of the late Charlie T. and Sadie Bruce Parrott.   He is survived by his wife, Beatrice Shiflett Parrott of Baltimore; two daughters, Mrs. Leo Ashmead of Ft. Lauderdale Fla., and Miss Jean Parrott of Baltimore; three sisters, Mrs. Len Miller of Dayton, Ohio; Mrs. James R. White of Earlysville and Mrs. James A. Taylor of Charlottesville.   Funeral arrangements are incomplete.   Preddy Teague Funeral Home is in charge of arrangements.

GEORGE H. SHIFFLETT
The Daily Progress, Charlottesville, VA January 7, 1984
George H. Shifflett died on Thursday, Jan 5, 1984, in Perry Point MD. He is survived by his wife, Carrie L. Shifflett, one son George D. "Danny" Shifflett; two daughters Debbie J. Rogers, and Bernice L. Smith all of Alexandria; three sisters, Mrs. Vergie McDaniel of Charlottesville, Nellie Conley of Stanardsville, Hattie McFarland of Alexandria; three brothers, Jessie Shifflett of Charlottesville, Ernest Shifflett of Stanardsville, and Roy Shifflett of Alexandria; five grandchildren, Larry and Gary Smith, Tina and Jennifer Shifflett, and Sean A. Rogers. The family will receive friends at the Everly-Wheatley Funeral Home, 1500 W. Braddock Rd., Alexandria, Saturday evening from 7to 9 pm and on Sunday from 2-4pm and 7-9pm. Graveside services will be held on Monday, Jan 9, 1984 at 11am at Quantico National Cemetery with military honors. The procession will assemble at Quantico National Cemetery Main Gate.

GEORGE H. SHIFLETT
The Daily Progress, Charlottesville, VA Feb. 20, 1963
CLIFTON FORGE -- George H. Shiflett, a native of Albemarle County, died at his home here today.   He was 63.   Mr. Shiflett had worked for the Chesapeake and Ohio Railway for 40 years. He was born Feb. 2 1900, in Albemarle County, the son of the late Noah W. and Lucy Bruce Shiflett.   He is survived by his wife; a son, Carl Shiflett of Clifton Forge; a brother, Jim Shiflett of Lynchburg; and two sisters, Mrs. Floyd Walton and Mrs. Fannie Mcalster, both of Garth Road, Charlottesville.   Funeral arrangements are incomplete.

GEORGE HARVEY SHIFFLETT
The Daily Progress, Charlottesville, VA January 16, 1979
George Harvey Shifflett, 74, of Rt. 7, died Wednesday.    Retired farmer, he was born in Rockingham County July 12, 1904, son of the late Daniel and Melvinna Roach Shifflett.   Surviving are his widow, Nelie Shifflett of Charlottesville; six daughters, Beulah Sprouse, Chellie Polonitza, Ruby Scruggs, Thelma Widener and Nancy Thomas, of Charlottesville, Linda Shifflett of Fayetteville, N.C.; four sons, Ed Shifflett of Charlottesville, Ralph Shifflett of Westminster, Md., Randell Shifflett of Manassas, Sherman Shifflett of Louisa, one sister, Polly Morris of Ruckersville; 19 grandchildren and four great grandchildren.   The Joseph W. Teague Funeral Home is in charge of arrangements.

GEORGE HERBERT SHIFFLETT
The Daily Progress, Charlottesville, VA, Mon., Sep. 17, 1990
George Herbert Shifflett of Boonesville died Sunday, Sept.16, 1990 in Martha Jefferson Hospital.   Born in Greene County on May 20, 1915, he was a son of the late John Boss Morris and Martha Frances Shifflett Rosson.   Mr. Shifflett was a retired bus driver for Albemarle County.   He is survived by his wife, Hattie Mae Shifflett; one daughter, Mrs. Eugene (Dorothy) Holsapple of Charlottesville; two grandsons, David and Gregory Holsapple of Charlottesville; five half sisters, Ruth Shifflett and Margaret Shifflett of Crozet, Gracie Lawson and Leither Roach of Harrisonburg and Maggie Mercury of Elkton.   He was preceded in death by three sons, Herbert Elwood, Dewey Lee and Roy Shifflett; one daughter, Joan Marie Shifflett; one sister, Nancy Shifflett; one half sister, Carrie Shifflett, one brother, John Thomas Shifflett, and his stepfather, Jessie Rosson.   A funeral service will be conducted at 2 p.m. Tuesday at Prize Hill Church with the Rev. Al Livesay officiating.   Interment will be in the church cemetery.   The family will receive friends from 7-8:30 this evening at Teague Funeral Home, 2260 Ivy Road.

GEORGE HERMAN SHIFFLETT
The Daily Progress, Charlottesville, VA May 13, 1983
George Herman Shifflett, 62, of Windham in Crozet and formerly of Route 8, Charlottesville, died Saturday in a local hospital.   He was born July 27, 1921, in Greene County, the son of the late Gatewood and Levine Shifflett. He was the husband of Beatrice Shifflett.   He is survived by two sons, George W. Shifflett of Crozet, and Daniel L. Shifflett of Hempsted, Texas; one daughter, Mrs. Catherine A. Spain of Troy, and two granddaughters.   Shifflett was a retired general contractor.   Funeral Services will be held at 2:30 p.m. Monday, at the Hill and Wood chapel with William J. Sleasman officiating.   Interment will be in Holly Memorial Gardens.  The family will receive friends from 7-8 p.m. today at Hill and Wood Funeral Home.

GEORGE HERMAN SHIFFLETT
The Waynesboro News-Virginian, June 1952
GEORGE O. SHIFFLETT - George Herman Shifflett, 64, of Rt. 1, Waynesboro, died unexpectedly at the University of Virginia Hospital in Charlottesville at 2 p.m. yesterday afternoon after a brief illness. He was born May 1, 1888, in Rockingham County, son of the late Joseph Newton and Hattie Meadows Shifflett. He lived in Augusta County for a number of years. He was a member of the Crimora Methodist Church and served as trustee and steward. He is survived by his wife, Mrs. La Rue Shifflett; four daughters, Mrs. Hazel Estes, Crimora; Mrs. Anna Swortzel, Rt. 1; Mrs. Mildred Swortzel and Mrs. Margaret Campbell, all of Waynesboro; a son, George H. Shifflett Jr., stationed in the Air Force in Wyoming. Also three brothers, Russell H. Shifflett, Leonardtown, Md.; Dewey H. Shifflett, Alexandria; and Dorsey Shifflett, Gordonsville; four sisters, Mrs. Viola Naylor, New Castle, Pa.; Mrs. Clora Roush, Martinsburg, W. VA.; Mrs. Della Elliott, Pittsburgh; Mrs. Nannie Scrogham, Lynchburg; ten grandchildren and a number of nieces and nephews. Body will remain at Etter Funeral Home until services at 2 p.m. Friday in the Chapel of the Etter Funeral Home. The Rev. H. E. Skelton, assisted by the Rev. R. O. Hipes, will conduct the services. Interment will be in Riverview Cemetery. Active pallbearers will be: Luther Link, Clarence Weaver, Cecil Layman, R. H. (Jack) Graves, Earl Wine, Howard Estes, and Lurty Wood. Honorary pallbearers will be: G. H. Branaman, E. W. Barger, N. C. Hackworth, B. F. Goff, J. W. Merritt, John Kirby, John Brown, Benjamin E. Borden, Philip Brower, and Luther Kirby. See Daughter Hazel's Obit

GEORGE LESTER SHIFLETT
The Rome News-Tribune, Rome, GA, Wed, Oct. 10, 1984
George Lester Shiflett, 79, 1777 Old Dalton Rd., died Tuesday morning at a Rome hospital after a short illness. Mr. Shiflett was born in Floyd County. Dec. 14, 1906. son of the late Frank Shiflett and Martha Isabell Mathis Shiflett. He was employed by Essex Wire Company. Detroit, from 1940 to 1964 and upon retirement, returned to Floyd County for residence. Mr. Shiflett was of the Methodist faith. Survivors include two sisters, Mrs. Bruce (Vera) Land and Mrs. HA. (Gladys) Milam. both of Rome; nieces and nephews. Funeral services will be held at 3 p.m. Thursday at Heritage Chapel of Jennings Funeral Home, with the Rev. Joe Stevens officiating. Interment will be at Beech Creek Cemetery. Pallbearers include Nick Lewis, Joe Kettlewell, Joe Momon. Norman Pierce, Tommy Shores, Jack Wright, Lamar Shiflett and Glenn Shiflett.

GEORGE M. SHIFLETT
The Daily Progress, Charlottesville, VA, Mar 5, 1960
George M. Shiflett, 49, of 911 Elliott Ave., died this morning at University Hospital after an extended illness. He was born Sept. 24, 1910, in Albemarle County, son of Mrs. Liza R. Shiflett of Charlottesville and the late Joseph Z. Shiflett. Besides his mother, he is survived by his wife, Mrs. Frances Garrison Shiflett; a son, Staff Sgt. George M. Shiflett, Jr., stationed with the Army in Germany; two daughters, Mrs. Alfred Proffitt and Mrs. Jack Snead both of Charlottesville; three brothers, Elmer Shiflett and Joseph D. Shiflett, both of Charlottesville and Alvin Shiflett of Baltimore, Md.; six sisters, Mrs. Robert Thacker of Alexandria, Mrs. James Wilson and Mrs. Jack Lamb, both of Baltimore, Md., Mrs. Faye Knight, Mrs. Floyd Batten, and Mrs. Carrie Collier, all of Charlottesville; and five grandchildren. Funeral arrangements are in complete.

GEORGE M. SHIFFLETT
The Daily News Record, Harrisonburg, VA, Feb. 6, 1929
Late Geo. M. Shifflett Buried At Clarendon
Dayton, Feb. 5. -- Funeral services for George M. Shifflett, who died at Western State Hospital, last Wednesday morning, were held from the home of his daughter, Mrs. Leonard Small, at Clarendon, Va., Friday. Services were conducted by Rev. S. H. Rhodes, of Harrisonburg. Interment was in the Falls Church Cemetery. Pallbearers were his nephews, Frank Ralston, John Ralston, Jacob Ralston, Wilmer Ralston, Russell Shifflett and Leslie Shifflett. Mr. Shifflett is survived by 12 children -- Mrs. Monroe Wenger, of Dayton; Mrs.. Howe Garber, of Mt. Solon; Mrs. Lon Craun, of Weyers cave; Mrs. Horace Cross, of Fairfax; Mrs. Silas Keys, of Baltimore; Mrs. Leonard Small, of Clarendon; Mrs. John Thompson, of Vienna; Otis Shifflett, of Mt. Clinton; and Avis, Lester, Willie and Clarence Shifflett, of Washington. He also leaves 51 grandchildren, one great-grandchild, four brothers and five sisters.

GEORGE M. SHIFFLETT
The Gospel Herald, Volume XXI, Number 46 - Feb. 14, 1929 - page 973-976
Shifflett. - George M. Shifflett departed this life Jan. 31, 1929; aged 72 years. He lived in Fairfax, Co., Va., the past 23 years, but was formerly from Rockingham Co., Va. His death was due to pneumonia and complications. He was a member of the Mennonite Church for many years. His wife preceded him in death nine years ago. Surviving are eleven children, 7 daughters and 4 sons, 50 grandchildren, and 1 great-grandchild. Funeral services were conducted at the Mennonite Church by Bro. S. H. Rhodes.

GEORGE "SHORTY" LINWOOD SHIFLETT
The Daily Progress, Charlottesville, VA Dec. 11, 1995
George "Shorty" Linwood Shiflett, 84, of Charlottesville, died Saturday Dec 9, 1995, at his residence. Born in Greene County on July 11, 1911, he was the son of the late William Henry and Mary Anne Shiflett. Mr. Shiflett was retired from Morton Frozen Foods after 17 years of service. he was a member of Covenant Church of God. Survivors include his wife of 64 years, Dorothy W. Shiflett; two daughters, Marie Belew and her husband Lacy Belew, Jr., and Margaret Shiflett and her husband Richard A. Shiflett, all of Charlottesville; a daughter-in-law, Pauline Shiflett of Smithfield, N.C.; three grandchildren, Margaret B. Sipe of Powhatan, Ivy S. Capar of Springfield, Va., and Linwood Shiflett of Selma, N.C.; four great grandchildren, Crystal Belew Bodie, Paulina Capar, Wesley Capar and Cody Shiflett; two step-grandchildren, Carolyn S. Woodward and Kathy S. Jernigan, both of Smithfield, N.C.; four step-great-grandchildren, Ashton, Jordan, and Garette Jernigan; four brothers, William H. "Sonny" Shiflett of Trevillians, Wilmer M. Shiflett and Morgan C. Shiflett, both of Gordonsville and Reuben L. Shiflett of Charlottesville. In addition to his parents he was preceded in death by a son, Shirley L. Shiflett; a grandson, Larry W. Belew; sisters Mattie Williams, Nannie Drumwright, Nettie P. Lamb and Minnie Bodine; and his brothers Aubrey and Malcolm Shiflett. Funeral services will be conducted at 2 p.m. Wednesday in the Teague Chapel with Rev. Larry Wingfield officiating. Interment will follow in Holy Memorial Gardens. The family will receive friends from 7 to 8 p.m. Wednesday at the funeral home or any other time at the Shiflett home. memorial contributions are suggested to the Charlottesville/Albemarle Rescue Squad, P.O. Box 160, Charlottesville, Va. 22902. Teague Funeral Service is in charge of the arrangements.

GEORGE NEWMAN SHIFFLETT
The Daily Progress, Charlottesville, VA April 8, 1972
ORANGE – George Newman Shifflett, 58, of 252 Madison Rd. here died Friday a University of Virginia Hospital in Charlottesville. Born, Sept. 5, 1913, in Greene County, he is the son of the late Lucius A. and Lillie Florence Breeden Shifflett. He was formerly of Barboursville and a former employee of the American Silk Mill in Orange. He is survived by his wife, Novie Layton Shifflett of Orange; six sons, Paul Woodrow Shifflett and Jasper Andrew Shifflett of Somerset, Macy Toni Shiflett, Alvin Lee Shifflett, George Dean Shifflett and Lawrence Edward Shifflett, all of Barboursville; three sisters, Mrs. Etta Thomas of Culpeper, Mrs. Edith Cole of Barboursville, and Mrs. Annie Colvin of Richmond; four brothers, Bezale Shifflett, Alfred Shifflett and Richard Shifflett of Barboursville and Garfield Shifflett of Lignum; and 11 grandchildren. Funeral services will be at 2pm Sunday at the Preddy (funeral home? Chapel?).

GEORGE OLIVER (Jack) SHIFFLETT
The Baton Rouge Advocate, Louisiana
Died Wednesday, June 28, 1995, at Ferncrest Manor Nursing Home, Metairie. He was 71, a native of Slick, Okla., and a resident of Metairie. He was a retired construction worker with T. L. James & Co. and a U.S. Army veteran of World War II. Visiting at Harry McKneely & Son Funeral Home, Ponchatoula, 11 a.m. until religious services at 1 p.m. Friday, conducted by the Rev. Willie Gordon. Interment in Sticker Cemetery, Bedico. Survived by wife, Shirley Sticker Shifflett, Metairie, formerly of Bedico; three daughters, Cathy Hickox, Texas, Donna Winkles and June Eschette, both of Metairie; a son, George Shifflett, Metairie; a sister, Irene S. Crisp, Texas; six brothers, Charles, Glenn, J. D., Jerry, Bob and Don Shifflett, all of Texas; six grandchildren, and two great-great-grandchildren. Proceeded in death by parents, Edgar and Mary Goldsmith Shifflett; and two daughters, Sandra Jean and Shirley Shifflett.

GEORGE ROBERT SHIFFLETT
The Daily Progress, Charlottesville, VA
George Robert Shifflett, 71, of Free Union, passed away Monday June 5, 2000 at his home.   He was born Aug. 30, 1928 in Rockingham County, son of the late Robert Hobert and Nora Herring Shifflett.   He is survived by his wife of 50 years, Lucille Mae Shifflett; a son John C. Shifflett and his wife, Peggy of Free Union; a daughter, Pamela Gentry; three grandchildren, Shawn Gentry, Lynn Shifflett and Amy Shifflett; a great-grandson, Dylan Shifflett; three sisters-in-law, Loraine Schoyer, Madeline Roudabush, and Lois Breeden and her husband, Winfred; and a former son-in-law, Harold Gentry.   Mr. Shifflett was retired from Siemens and was a member of the Episcopal Church.   A graveside service will be held at noon Thursday at Evergreen Cemetery at Dyke.   The Rev. David Allison will officiate.   The family will receive friends from 6 to 8 P.M. this evening at Ryan Funeral Home, Quinque.
See wife's obit

GEORGE S. SHIFFLETT
The Daily Progress, Charlottesville, VA Nov. 21, 1980
George S. Shifflett, 45, of Earlysville, died Tuesday in Charlottesville.   Born in Greene County, he was a son of the late Floyd A. and Mildred L. Shifflett.    Surviving are two daughters, Kathy S. Smith and Lisa Shifflett both of Elkton; six sisters, Fannie Mae Shifflett of Quinque, Margaret McCardell of Baltimore, Md., Golda Deane and Doris Deane both of Stanardsville, Hazel Collier of Ruckersville and Sylvia Morris of Earlysville; a brother, Joe D. Shifflett of Dyke and a grandchild.    Funeral will be 3 P.M. Saturday at the First Bible Baptist Church.   Burial will be in Evergreen cemetery, Dyke.   The Rev. Jim Woods and Elbert Conley will officiate. Family will be at Ryan Funeral Home Quinque from 7 to 9 today.

GEORGE SINCLAIR SHIFFLETT
The Daily Progress, Charlottesville, VA September 19, 1964
EARLYSVILLE – George Sinclair Shifflett, 57, died Saturday.   He is survived by his wife, Mrs. Nattie Shifflett; a son, Clarence Shifflett of Earlysville; two daughters, Mrs. Shirley Lamb and Miss Catherine Shifflett, both of Free Union; a brother, George C. Shifflett of Orange; a sister, Mrs. Dolphus Shifflett of Earlysville and two grandchildren.   A funeral service will be held at 3 p.m. tomorrow at Pentecostal Church at Nortonsville, with burial in Evergreen Church Cemetery at Dyke.

GEORGE STERLING SHIFFLETT
1937 - 2009
The Legacy.com website
George Sterling Shifflett, 71, of Frederick County, Virginia, died Wednesday, February 4, 2009, in his home. Mr. Shifflett was born in 1937, in Rockingham County, Virginia, the son of the late Sheldon Vernon and Virginia Ruth Shifflett. He was employed by Shockey Companies in Winchester, Virginia. He married Anna V. Merica on February 15, 1992, in Winchester, Virginia. A memorial service will be conducted at 2:00 PM on Saturday, February 14, 2009 at Omps Funeral Home, Amherst Chapel. The family will receive friends on Saturday afternoon, prior to the service from 1:00-2:00 PM at Omps Amherst Chapel. Memorial contributions may be made to The Shifflett Family, 126 Ashton Drive, Winchester, Virginia 22603. Obituary and online guestbook at www.ompsfuneralhome.com

GEORGE T. SHIFLETT
The Moberly Monitor-Index, Moberly, MO, Fri, Aug. 31, 1945
George T. Shiflett, Dies Near Cairo; Funeral Saturday
George T. Shiflett, 79, died yesterday afternoon at the home of a daughter, Mrs. Dysart Million, east of Cairo. Mr. Shiflett's home was northeast of Huntsville for a number of years and he then moved to the vicinity of Thomas Hill, where his wife died in 1936. He is survived by two sons, George B. Shiflett, Madisonville, Ky., and Charles Shiflett, Clifton Hill; three daughters, Mrs. Blair Gooch, Richmond. Mrs. Million and Mrs. Charles Robinson, Cairo; two sisters, Mrs. Deniza Shiflett, Boonville, Va., and Mrs. Kate Shiflett, West Virginia; four brothers, B. H. Shiflett, Cairo, Anfield Shiflett, Franklin, Ohio, Walter Shiflett, Moberly, and Bob Shiflett, Boonville, Mo.; and nine grandchildren and six great-grandchildren. The body will remain at the home of Mrs. Million until the funeral hour. Services will be held at 2:30 o'clock Saturday afternoon in the Huntsville Christian church by Dr. Allen Duncan, pastor of Coates Street Presbyterian church. Burial will be in the Huntsville cemetery.
See Wife Emma Margaret's Obit

GEORGE SHIFFLET
The Athens Messenger, Athens, OH, Thu, Jul. 11, 1968
EWINGTON - George Shifflet 80, of Ewington Route 2, died, Tuesday at 5 p.m. at his home. He was born in Greenup, Ky., son of John and Sarah Gilmore Shifflet. He was a retired coal miner. He is survived by his wife, Dora McKenzie Shifflet; two daughters. Mrs. Sarah Buch and Mrs. Opal A. Kincaid; one son. George F. Shifflet; and 14 grandchildren. He is also survived by one twin sister, Mrs. Josephine Napper: and five brothers. Theodore Shifflet of Glouster, Ira Shifflet of Flint, Mich., William Shifflet of Wilkesville, and the Rev. Alva Shifflet of Canton and Albert Shifflet of Flint, Mich., who are twins. Funeral services wi1l be held at 2 p.m. Friday at the Mount Olive EUB Church. Burial will be at Curry Cemetery. Friends may call at the Strong and Son Funeral Home at Wilkesville any time.

GEORGE WESLEY SHIFFLETT
The funeral for George Wesley Shifflett, 87, Route 5, Elkton, will be held at 11 a.m. Wednesday at the Elkton Chapel of the Kyger & Trobaugh Funeral Home. The Rev. Wayne Taylor will conduct the service. Burial will follow at Eastlawn Memorial Gardens in Harrisonburg. Mr. Shifflett died Sunday, April 27, 1997, at his home. He had been ill for the past seven weeks. He was born Feb. 2, 1910, in Rockingham County and was a son of the late LuCullus Shifflett and Susan Sarah Shifflett. He was a member of the Elkton Pentecostal Church. He was a farmer, construction worker and retired from the City of Harrisonburg. Surviving are his wife, Julie H. Shifflett; three sons, Charlie C. Shifflett, Baltimore, Md., Joseph L. Shifflett, Grottoes and David L. Shifflett, Elkton; four stepsons, Perry M. Shifflett, Charlottesville, William H. and Stanford E. Shifflett, both of Elkton and Wilford T. Shifflett, Crozet; three stepdaughters, Betty J. Shifflett, Beatrice M. Williams and Frances M. Knight, all of Elkton; four brothers, Elmer Shifflett, McGaheysville, Everett Shifflett, Stanardsville, Freddie Shifflett, Port Republic and Wilbert Shifflett, Elkton; two sisters, Pearl Mowbray and Tilda Morris, both of Harrisonburg; 13 grandchildren; 23 step-grandchildren; nine great-grandchildren; 35 step-great-grandchildren; two great-great-grandchildren; and one step-great-great-grandchild. The family will receive friends 7-8 this evening at the funeral home.

GEORGE WILLIAM SHIFFLETT
The Daily Progress, Charlottesville, VA September 28, 1980
George William Shifflett, 82, died Monday in a Bedford County Hospital.   Born Jan 21, 1898, in Albemarle County, he was the son of the late John Thomas Shifflett and Anna Lee Norris Shifflett.   Surviving are two brothers, Brodus Shifflett of Alexandria and Sam Ellis Shifflett of Crozet; three sisters, Mrs. Nellie Shifflett of Crozet, Madie S. Shifflett of Lorton and Mrs. Ruby F. Morris of Crozet.   He was a retired farmer and a member of the Christian Church.   Graveside funeral will be 2 p.m. Wednesday at the Prize Hill Church Cemetery in Boonesville. The Rev. C.C. Kurtz will officiate. Anderson Funeral Home is in charge of arrangements.

GEORGE WILLIAM SHIFFLETT
The Daily Progress, Charlottesville, VA Feb. 1985
George William Shifflett, 45, of Boonesville, died Tuesday, Feb. 5, 1985, in a local hospital.   Born in Albemarle County, Oct. 31, 1939, he was the son of the late George D. and Carrie Pearl Shifflett and was the husband of Geneva Shifflett of Boonesville.   In addition to his wife, he is survived by a daughter, Janice Shifflett and two grandchildren, all of Boonesville; three sisters, Mrs. Charlotte Shifflett of Earlysville, Mrs. Doris Berryhill of Tennessee and Mrs. Ruth Zoeller of Richmond; two brothers, Russell Shifflett of brown's Cove and Johnny Shifflett of Christiansburg, Va.   He was preceded in death by one brother, Ralph Shifflett.   Funeral services will be conducted 2 p.m. Thursday at Prize Hill Church with the Rev. Mercer F. Moye officiating, with interment in the church cemetery. The family will receive friends 6 to 8 p.m. tonight at the Teague & Hawkins Funeral Home, 2260 Ivy Rd.

GEORGELLA FLORENCE SHIFFLETT DAVIS
The Daily News Record, Harrisonburg, VA, Jan. 20, 1942
Mrs. Thos. Davis Dies at Hospital
Mrs. Ella Florence Davis, widow of Thomas Davis, died yesterday at Rockingham Memorial Hospital following a long illness. Mrs. Davis was 70 years old. She was the daughter of the late Albert and Maggie Shifflett. Surviving are three daughters, Mrs. Alma Lawson, Mrs. Lizzie Monger, and Mrs. Ila Turner of Elkton, and two sons, James Davis and Thomas Davis of Baltimore. Also surviving are 32 grandchildren and nine great-grandchildren. Funeral services will be held Wednesday afternoon at two o'clock from the Pentecostal church in Elkton with the Rev. E. C. Redner officiating. Interment will be in Elk Run Cemetery.

GEORGIA ANN SHIFFLETT FERGUSON
The Daily Progress, Charlottesville, VA May 7, 2003
Georgia Ann Shifflett Ferguson, 90, of Keswick, died Monday, May 5, 2003, in a Charlottesville Hospital. Born October 8, 1912, in Charlottesville, Va., she was the daughter of the late Cornelius Ferguson and Nellie Payne. She retired from Frank Ix and Sons in 1979, as a weaver after 45 years and was a member of South Plains Presbyterian Church in Keswick. She is survived by her husband, Ivan S. Ferguson of Keswick; a daughter, Martha Jean Yocum of Louisa; a son, Garland West of Louisa; two sisters, Minnie Goodson of Cobham and Marie Andrews of Charlottesville; 10 grandchildren; 27 great-grandchildren; and 10 great-great-grandchildren. A graveside funeral service will be held Thursday, May 8, 2003, at 11 a.m. in the South Plains Presbyterian Church Cemetery in Keswick, by the Rev. J. Kim Steinhorst. The family will receive friends today from 7 to 8 p.m. at Hill & Wood Funeral Home. The family would like to express a special "thank you" to Dr. R. Bentley Calhoun for the attentive care given to Mrs. Ferguson. Hill & Wood Funeral Home is in charge of arrangements. NOTE: Last name of Cornelius should be Shifflett nit Ferguson

GEORGIE MAY SHIFFLETT
The Daily Progress, Charlottesville, VA Nov. 25, 2001
Georgie May Shifflett, 90, of Earlysville died Saturday, Nov. 24, 2001 at her residence. Born March 15, 1911, she was the daughter of the late Joshua and Mary Shifflett Morris. In addition to her parents, she was preceded in death by her husband, Claude Shifflett; two sons, Charles Edward and Franklin Junior Shifflett; two Eugene Edward and Clayton Clarence Morris; and two nieces, Betty M. Smith and Betty M. "Peggy" Seale. Georgie is survived by her two sons, Wilbert Shifflett and his wife Mona, and Billy Randolph Shifflett and his wife Haselteen; six grand-sons, William Shifflett and his wife Brenda, Montie Shifflett Sr. and his wife Patsy, Stanley Shifflett Sr., Walter Shifflett and his wife Teresa, Anthony Shifflett, and Claude Shifflett and his friend Faye; two grand-daughters, Janice Steppe and her husband Walter, Lori Ann Gausman and her husband Curt; 22 great-grandchildren; nine great-great-grandchildren; six nieces she raised, Rennie Testerman, Patsy Shifflett, Nancy Carol, Pansy Ketz, Glenice Stanley and Gina Martin; one nephew, Donald Morris; two great-nieces, Sharon and Melissa nephews. A funeral service will be con-ducted at 1 p.m. on Tuesday at the Evergreen Church of the Brethren in Dyke with the Rev. C.C. Kurtz officiating. The family will receive friends from 7 to 8 p.m. on Monday at the Teague Funeral home. Memorial contributions can be made to Hospice of the Piedmont, 1490 like to thanks the nurses and staff of Hospice of the Piedmont for the care they gave Georgie. Teague Funeral Service is in charge of arrangements.

GEORGIA ALEXANDER SHIFLET
The Anderson Independent-Mail, Anderson, SC, Feb. 2014
Georgia Alexander Shiflet, age 95, of Anderson, SC, passed away on Saturday, February 22, 2014 at Exalted Health and Rehab of Iva. Born in Piedmont, SC she was the daughter of the late George Washington Alexander and the late Mattie Ward Alexander. She retired from Ryobi after many years of service. Georgia was a faithful member of Centerville Church of God where she attended the Adult Sunday School Class. She is survived by her children, George Shiflet, of Anderson, SC, and Jean Montrose, of Social Circle, GA; seven grandchildren, 4 great-grandchildren, 2 expected great-grandchildren and 7 great-great grandchildren; her brother, Fred Alexander, of Piedmont, SC; a close and special friend, Frances Maness; and her little companion, her dog, Chico. In addition to her parents, she was preceded in death by her husband, Jeff Porter Shiflet; her step-mother, Ceily McGinnis Alexander; her son, Billy Shiflet; her daughter, Mary Shiflet; 2 brothers and 4 sisters. The Funeral Service will be held on Tuesday, February 25, 2014, at 2:00 p.m. in the Chapel of The McDougald Funeral Home with Reverend Terry Collins officiating. Interment will follow at Old Silver Brook. The family will be at the home of her son, George Shiflet, 15 Jonathan's Joy Circle, Anderson, SC, and will receive friends at the funeral home on Monday, February 24, 2014 from 4:00 p.m. until 6:00 p.m. Flowers are optional. Memorials may be made to Centerville Church of God, 2211 Whitehall Road, Anderson, SC 29625.

GEORGIA SELENA SHIFFLETT MARSHALL
The Kyger Funeral Home website
Georgia Selena Marshall, 80, of Elkton passed away Tuesday, June 21, 2016 at UVA Medical Center. Georgia was born November 21, 1935 in Rockingham County and was the daughter of the Lydia Bell Rosson Shifflett and the late Irvin "Peanut" Shifflett. Georgia was a retired seamstress from Blue Bell and was well known for her baked apple pie. She attended Mt. Olivet Christian Church and was an avid gardener and loved to hunt and fish with her family. On March 21, 1959 she married Charles Leonard Marshall Jr., who survives. In addition to her mother and husband she is survived by, son, Michael L. Marshall and wife, Sheila; daughters, Sonia L. Pulley and husband, David, Mitzi C. Norris and husband, Travis, Dana R. Boller and husband, Chuck , eight grandchildren, ten great grandchildren; siblings, Forrest I. Shifflett, Bernice A. Meadows and Shirley L. Miller, and numerous extended family and friends. A funeral service will be held at 11am on Friday, June 24, 2016 at Mt. Olivet Christian Church 38 Mt. Olivet Church Rd. Elkton VA. 22827 (directly across from Massanutten Ski Resort) with Pastor Wayne Wright and Pastor John Crawford officiating. Burial will follow at Eastlawn Memorial Gardens. The family will receive friends from 6-8pm on Thursday at Mt. Olivet Christian Church. Memorial contributions can be made to UVA Heart and Vascular Center, 1215 Lee St. Charlottesville VA. 22908.

GERALD SHIFLETT
Gerald Shiflett, resident of Wyandotte, Oklahoma passed away April the 16th, 2013 at his home. He was 81 years old. He moved to Oklahoma in 1978 from Shannon, Illinois. He was born on June the 3rd,1931 in Wildell, West Virginia to Walter and Jessie (Sheets) Shiflett. He married Betty Wright, she preceded him in death. Gerald was a station agent for the Union Pacific Railroad. He served his country in the U.S. Army. He was a member of the Jehovah's Witness church. Gerald is survived by one son; Ben Shiflett of Parsons, KS; one daughter; Dawnus George of Wyandotte, Oklahoma; two brothers; Walter Shiflett, Jr. of Middletown, Ohio; Lonis Shiflett of Elkins, West Virginia; one sister; Grace Collins of Durbin, West Virginia; 7 grandchildren and 17 great grandchildren. He was preceded in death by his parents; his wife; two brothers; George Shiflett; Phillip Shiflett; three sisters; Geneva Shiflett, Glenna Shiflett, Catherine Louk; and two infant brothers. Graveside services will be at 10:00 a.m. Saturday, April the 20th, 2013 at the Seneca Cemetery. Services are under the direction of Adcock Funeral Home in Fairland, OK.

GERALD WAYNE SHIFFLETT
The Daily News Record, Harrisonburg, VA, Fri, Aug. 7, 1992
Gerald Wayne (Jim) Shifflett, 27, of 104 E. Washington Ave., Elkton, died Aug. 5, 1992, in Rockingham County from injuries received in a motorcycle accident. He was born Feb. 8, 1965, in Harrisonburg, the son of Harold and Shirley Good Shifflett Herring of Elkton and the late Conrad Wayne Shifflett. He attended Page County High School and had attended the Church of the Upper Room in Elkton. He was employed by the Harrisonburg Street Department. In addition to his mother, he is survived by his grandfather, Frank Good of Route 1, Shenandoah; four brothers, Frankie W. Shifflett and Jonathan A. Shifflett, both of Elkton, Keith Herring of Pennington Gap and Wayne Herring of Elkton; four sisters, Susie Turner of Shenandoah, Melissa Shifflett and Virginia Herring, both of Elkton, and Debra Weston of Cherry Hill, N.J.; and his girlfriend, Michele Tracy of Harrisonburg. The Rev. Johnny E. Hensley will conduct the funeral at 2 p.m. Saturday at the Church of the Upper Room in Elkton, Burial will be in the St. Peters Cemetery near Elkton. The family will receive friends 7-8:30 p.m. today at the Kyger & Trobaugh Funeral Home in Elkton.

GERTIE SHIFFLETT MORRIS
The Daily Progress, Charlottesville, VA, Jan. 4, 1989
Gertie Shifflett Morris, 78, of Route 2, Dyke, died Monday, Jan. 2, 1989 in a Charlottesville hospital. She was born Feb. 12, 1910, in Greene County, daughter of the late Zeb Shifflett and Lissie Conley Shifflett. Her husband was the late Fred Lester Morris. She is survived by three daughters, Ruby Faye Williams of Waynesboro, Hazel S. Clark of North Carolina and Betty Morris of Dyke; five sons, Leon Morris, Gary Morris, Thomas Morris and Landon Morris, all of Dyke, and Ted Morris of Earlysville; 12 grandchildren; and three great-grandchildren. A funeral service will be conducted 2 p.m. Thursday at Evergreen Church of the Brethren, Dyke, with interment in the church cemetery. The Rev. C.C. Kurtz will officiate. The family will receive friends from 7 to 8 Wednesday evening at the Ryan Funeral Home, Quinque.

GERTRUDE FLORENCE SHIFLETT
The Daily Progress, Charlottesville, VA September 2, 1986
Mrs. Gertrude Florence Shifflett, 88, died Saturday, August 30, 1986, in the Church Hospital in Baltimore, Md.   She was born Oct. 14, 1897, in Albemarle County, the daughter of the late Ralph Shiflett and the late Georgia Ann McAllister Shiflett.   She was preceded in death by her husband, Henry Shiflett and one son, William Rufus Hawley.   Surviving are one daughter, Mrs. Dorothy Couch of Dundalk, Md.; two sons, Thomas Hawley of Baltimore, Md. and Dick Holley of Crozet; three grandchildren; 4 great-grandchildren and 1 great-great-grandchild.   The family will receive friends Tuesday evening from 2 to 4 and 7 to 9 p.m. at the Anderson Brothers Funeral Home Chapel.   Graveside services will be Wednesday at 12:30 at the Prize Hill Cemetery in Boonesville, VA. The Rev. C.C. Kurtz will officiate.

GERTRUDE L. SHIFLETT MECCARIELLO
The Courier Post Online, Camden, NJ, May 17, 2005
MECCARIELLO, GERTRUDE L. 'TRUDY'
(nee Shiflett), on May 15, 2005, of Runnemede.
Survived by her beloved husband and caregiver Louis to whom she was married for over 57 years. Devoted mother of Patricia Cafiero and her husband James of N. Wildwood. Loving grandmother of James (Suzanne), Andrew (Susan) and Stephen and great-grandmother of Stephanie, Lindsay, Trey, Patrice, Andrew and Preston. Sister of the late Elmira, Lillian and George. Sister-in-law of Vera (Tony), Anna, John (Elsie) and many nieces and nephews. Trudy was President of E.C.W. of St. Wilford Church in Camden. She was also an active member of St. John's Episcopal Church. Relatives and friends are invited to visit the family from 10 to 11am Thursday morning at St. John's Episcopal Church, Chews Landing. Christian Burial Service with communion 11am in the church. Interment St. John's Episcopal Cemetery. Family requests in lieu of flowers donations be made in Trudy's memory to St. John's Episcopal Church, 1704 Old Black Horse Pike, Chews Landing, NJ 08012. Expressions of sympathy may be e-mailed to Condolences@GardnerFuneralHome.com

GERALDINE SHIFFLETT EPPARD
The Daily Progress, Charlottesville, VA June 13, 1998
Geraldine Shifflett Eppard, 65, of Charlottesville, died Thursday, June 11, 1998, at a local hospital. She was born April 17, 1933, in Charlottesville, daughter of Wilmer James Shifflett and Audris Mae Morris Shifflett of Gordonsville. She was preceded in death by her first husband John B. Watson Sr. Mrs. Eppard was a member of Charlottesville Church of the Brethren. In addition to her parents she is survived by her husband, Hoy W. The Eppard; one daughter, Ms. Sue Watson Lambert of Charlottesville; a son, to whom she devoted her life caring for, John B. Watson, Jr., also of Charlottesville; one sister, Mrs. Willistine Pritchett and her husband Ed, of Gordonsville; one brother Edward W. Shifflett and his wife Doris, of Palmyra; two grandchildren, Rodney W. Tate and Monte R. Tate Jr.; one great-grandchild, Andrew H. Tate; and a number of nieces, nephews, brothers and sisters-in-law. She was a loving and caring person who will be missed by all who knew her. A funeral service will be held at 2 p.m. Sunday at Charlottesville Church of The Brethren with the Rev. Robert Morris officiating. Interment will be in Holy Memorial Gardens. The family will receive friends from 7 to 8 p.m. this evening at Hill and Wood Funeral Home. The Family suggests that memorial donations be made to the Arthritis Foundation of Virginia, 3805 Cutshaw Ave., Suite 200, Richmond, VA 23230; or Charlottesville Church of the Brethren, 1225 E. Rio Road Charlottesville, Va. 22901

GERALDINE E. SHIFFLETT
The Daily Progress, Charlottesville, VA June 19, 1983
Geraldine E. Shifflett, 39, of Barboursville, died Saturday June 18th in a Charlottesville hospital. She was born, June 29, 1943, in Albemarle County, the daughter of the late James A. Shifflett.   Surviving are her mother, Sina May Shifflett; her husband Mack Tony Shifflett one son, David J. Shifflett; one foster daughter, Lisa Shifflett; one foster son, Paul Shifflett all of Barboursville; two brothers, Otha L. Shifflett of Stanardsville, Donald Wayne Shifflett of free Union; three sisters, Katherine Morris of Stanardsville, Rose Pritchett of Ruckersville and Clara Lee Shifflett of Free Union.    Funeral services will be held Tuesday at 2 P.M. from Preddy's Funeral Home Chapel Gordonsville; interment will be in Maplewood Cemetery, Edwin C. Deane officiating. The family will receive friends from 7 to 8 P.M. tonight at the funeral home.

GERNIE FLORENCE COLEMAN SHIFFLETT
The Waynesboro News Virginian, Friday Aug. 19, 1954
MRS. GERNIE SHIFFLETT - Mrs. Gernie Florence Shifflett, 83 died at 2:30 p. m. yesterday at her home in Harriston after a long illness.   She was the last member of her immediate family.   Born June 3, 1871 in Albemarle County, she was the daughter of the late William and Diana Shifflett Coleman.   Mrs. Shifflett was preceded in death by her husband on June 4, 1954. Survivors include four daughters, Mrs. Walter Haislip, Harriston; Mrs. J. C. Grimm, Humelstone, Pa.; Mrs. N. B. Bruce, Crimora; and Miss Ruby Shifflett of Harriston; three sons, Harry Shifflett of Waynesboro; Henry Shifflett of Grottoes; and Sherman Shifflett of Harriston; 26 grandchildren, and 17 great-grandchildren.   Three sons also preceded her in death.   The body will remain at the Etter Funeral Home until late this evening when it will be returned to her late residence and remain there until the hour of service.   Funeral service will be held Friday, 2 p. m. at Harriston Methodist Church, conducted by Dr. A. E. Shelton. Interment will be in the church cemetery.   Active pallbearers will be Arthur Breeden, James Breeden, Charles Shifflett, James Shifflett, Jerome Kelley, and John Kelley.   Flower bearers will be grandchildren and nieces.

GERTIE MORRIS SHIFFLETT BADGET
Gertie Morris Shifflett Badget, 84 of Charlottesville, died at her home.   Born Oct 28, 1913, in Greene County, she was the daughter of the late Manuel and Lydia Shifflett Morris.   Mrs. Badget was a member of Evergreen Church of the Brethren.

GEORGE SHIFLET
The Pittsburgh Press, Pittsburgh, PA, Wed, Mar. 27, 1985
George Shiflet, 71, of 130 Darthmouth Way, Aliquippa, a Beaver County Photographer, died Monday in Presbyterian-University Hospital of leukemia. Mr. Shiflet, a native of McKeesport, owned and operated Shiflet's Enterprises, a photography shop based in Aliquippa. He was a member of Woodlawn Presbyterian Church; Woodlawn Lodge 672 F&AM 672; the Syria Temple, Pittsburgh; and the board of directors of Aliquippa Chamber of Commerce. He is survived by a son, Gary of Orlando, Fla.; a daughter, Mrs. Barbara Wiesenmayer of Oxford, Ohio; seven grandchildren; and a great-grandchild. Friends will be received from 7 to 9 tonight in Tatalovich Funeral Home, 2205 McMinn St., Aliquippa, where services will be held at 1 p. m. tomorrow. Burial will follow in Woodlawn Memorial Park, Penn Avenue, Aliquippa.

GEORGE ALBERT SHIFLETT
The Daily Progress, Charlottesville, VA Jan. 14, 1974
George A. Shiflett, 75 of 602 Montrose Ave. died Tuesday in a Charlottesville hospital.   A native of Free union, he was the son of the late Rosser and Lizzie Morris Shiflett.   He was a member of the Church of the Nazarene.   Surviving are his wife, Bertha Shiflett of Charlottesville; four sons, George M. Shiflett of Annapolis, Md., T. Randolph Shiflett and Carl W. Shiflett of Charlottesville and Stuart A. Shiflett of Little Rock, Ark,; a daughter, Mrs. Ethel Mildred Gibson of Charlottesville; a brother, Smithy Shiflett of Charlottesville; three sisters, Mrs. James L. McKinley Shiflett of Silver Springs, Md.; 11 grandchildren.   Funeral services will be 11 A.M. Thursday at The Church of the Nazarene with interment in Oakwood Cemetery.   The family will receive friends from 7 to 8 P.M. tonight at Hawkins Funeral Chapel .

GEORGE B. SHIFLETT
The Moberly Monitor Index, Moberly, MO, Mar. 1957
George B. Shiflett Dies at 47; Funeral To Be Held Tuesday
George B. Shiflett, 47,423 South Clark Street, a former employee of the Missouri Highway Department maintenance division, died at 9 o'clock yesterday morning in St. Mary's Hospital at Jefferson City, where he was a patient five weeks. Mr. Shiflett, a former resident of Huntsville was a member of First Baptist Church here and the Huntsville Masonic Lodge. He is survived by his wife, three sisters, Mrs. Blair Gooch, Huntsville and Mrs. Charlie Robertson and Mrs. Dysart Million, Cairo, and a brother Charles Shiflett, Clifton Hill. The body was brought to the home this afternoon from Patton Funeral Home in Huntsville. Services will be conducted at 2 o'clock Tuesday afternoon in First Baptist Church by Dr, Merle A. Mitchell, pastor. Burial will be in Huntsville Cemetery.

GEORGE DELMAR SHIFFLETT
The Daily Progress, Charlottesville, VA, Nov. 9, 1961
George Delmar of Boonesville, 57, who was a state highway employee, died last Thursday, November 2. He leaves his wife, Mrs. Carrie Shifflett; four sons; Russell Shifflett, Ralph J. Shifflett, George W. Shifflett, John R. Shifflett, all of Boonesville; three daughters; Mrs. Linwood Shifflett of Dyke, Mrs. Thomas Berryhill of Nashville, Mrs. Donald Zoeller of Richmond; one brother, Battle C. Shifflett of New Port News, a sister, Mrs. Mary L. Morris of Hampton, and nine grandchildren. Funeral services were held at 2 o'clock Saturday at Prize Hill Church, Boonesville, with burial there.

GEORGE DOUGLAS SHIFFLET JR.
George Douglas Shifflet, Jr., 81, a resident of Chester, VA, passed away Friday, December 18, 2015, at his home. A son of the late George Douglas Shifflet, Sr., and Violet Irene Trump Shifflet, he was born September 18, 1934, in Philadelphia, PA. He was baptized in the Presbyterian faith at Augusta Stone Presbyterian Church. He was a 1952 graduate of Waynesboro High School. Shortly after graduation, he was drafted into the U.S. Army where he faithfully served his country. Mr. Shifflet was a Meat Manager for several stores in the Richmond area until his retirement. Surviving are his sister, Jean Shifflet Robinson and husband, Tom, of Waynesboro. He is also survived by his nephew, Fred D. Coyner, Jr., and his wife, Amy, and their children, Sydney and Andrew, also from Waynesboro.

GEORGE F. SHIFFLETT
The Tribune-Democrat, Johnstown, PA , Wed, Dec. 31, 2008
SHIFFLETT – George F., 52, Stoystown, died Dec. 29, 2008, at Memorial Medical Center, Johnstown. Born April 18, 1956, in Harrisonburg, Va., son of Henry Cletus Shifflett, Friedens, and Lena P. (Smith) Shifflett, Elkton, Va. Preceded in death by a sister, Carolyn Y. Dean. Survived by parents; wife, the former Marie Geisweidt; sons: Joseph F., married to the former Ruby Boucher, Pittsburgh, and John Edward and Jason C., both at home; and grandson, Aaron Christopher Shifflett. Brother of Calvin W. Shifflett, and fiancé, Debra Kinney, Friedens, and Marilyn Shifflett, Shenandoah, Va. He was a 1975 graduate of Somerset Area High School and an employee of PennDOT, Somerset. Member of NRA and New Baltimore Sportsmen's Club. He was an avid hunter and sportsman and he enjoyed camping with his family. No visitation or service at George's request. Memorial contributions may be given to Reading Grace Brethren Church, 3459 Stoystown Road, Stoystown, Pa. 15563, or Stoystown Fire Company, P.O. Box 302, Stoystown, Pa. 15563. Arrangements by Deaner Funeral Home, Stoystown.

GEORGE FRANKLIN SHIFLET JR.
The Daily News Record, Harrisonburg, VA, May 11, 1937
F. Shiflet, Jr., Dies At Yancey
Franklin Shiflet, Jr., aged 37, died at his home at Yancey in East Rockingham last Wednesday. Mr. Shiflet was born February 4, 1900 and spent his entire life in the Yancey community. He was a member of the Episcopal Church. Surviving are his wife and three children; his mother; and the following sisters and brothers: Edna Shiflet, of Pennsylvania; Mrs. Sadie Mowbray, of Harrisonburg; Mrs. Mamie Frazier, of Elkton; Odell Shiflet, of Pennsylvania; and Maynard and Henry Shiflet of Elkton. Funeral services were held Friday from St. Stephens Church at 2:00 p.m. Services were conducted by Rev. Mr. Entristle. Burial was in the Roadside Cemetery, Beldor.

GEORGE GILBERT SHIFFLETT
The Daily Progress, Charlottesville, VA, My 16, 2000
George Gilbert Shifflett, 77, of Stanardsville, passed away Sunday, May 4, 2000, at his home. He was born Nov. 28, 1922, in Greene County, a on of the late James Henry and Maggie Morris Shifflett. He also was receded in death by a son, Clarence Junior Shifflett. His wife was the ate Bertie W. Shifflett. He is survived by two daughters, Dorothy Shifflett of Fishersville, and Mary Lou Shifflett of Elkton; two sons, James Shifflett of Marion, and Junior Shifflett of Richmond; a daughter-in-law, Hazel Shifflett; two brothers, Paul Shifflett of Dyke and Charlie Shifflett of Baltimore; seven sisters, Lizzie Robertson, Naomi Shifflett, Velma Roberts, and Patsy White, all of Baltimore, Helen Hawley of Keswick, Charlotte Preey of Charlottesville, and Maggie Morris of Cismont; and by a number of grandchildren; and a special friend, Leon Morris. A funeral service will be held at 11 a.m. Wednesday at Ryan Funeral Chapel in Quinque, with interment in Evergreen Cemetery. The family will receive friends from 6 to 8 p.m. this evening at the funeral home.

GEORGE H. SHIFFLET
The Morning Herald, Hagerstown, MD, Wed, Jan. 11, 1950
George H. Shifflet, Smithsburg, died Monday morning at 6:40 o'clock after several days illness, at the Waynesboro Hospital, aged 60 years. Born in Virginia, son of George M. and Virginia Haron Shifflet, he had farmed in the Smithsburg district for the past 19 years. He was a member of the church of the brethren, Greensburg, Md. Surviving, besides his wife, Mrs. Lessie lee Wood Shifflet, are the following children; Mrs. Blanche Tracey, Hagerstown Rt. 5; Leonard, Smithsburg, Rt. 2; Mrs. Ray Coleman, Arlington, Va., Mrs. Marie Peiffer, Hagerstown Rt. 5; George Ernest and Leardie, both at home. Also surviving are 14 grandchildren and the following brothers and sisters; Mrs. Mary A. Wood, Westminster; Alex, Ringgold; Dave, Vienna, Va.; Mose, at Naval Hospital in Texas; Lee, Baltimore; Joe, Bemis, W. Va., Mrs. Sadie Handsbough, Shenandoah, Va.; Mrs. Lewis Shifflet, McLean, Va.; Jake, Harrisonburg, Va., and Howard, Hagerstown. The body will lie in state Wednesday evening from 7 until 9 o'clock at the Grove funeral home, Waynesboro and from 1:30 o'clock until time of service on Thursday afternoon, in the Union Church at Ringgold. Funeral services will be held at 2:30 o'clock, the Rev. J. ?. Thomas officiating, with interment in the Ringgold cemetery.

GEORGE H. SHIFLETT
The Daily Progress, Charlottesville, VA Feb. 20, 1963
CLIFTON FORGE -- George H. Shiflett, a native of Albemarle County, died at his home here today.   He was 63.   Mr. Shiflett had worked for the Chesapeake and Ohio Railway for 40 years. He was born Feb. 2 1900, in Albemarle County, the son of the late Noah W. and Lucy Bruce Shiflett.   He is survived by his wife; a son, Carl Shiflett of Clifton Forge; a brother, Jim Shiflett of Lynchburg; and two sisters, Mrs. Floyd Walton and Mrs. Fannie Mcalster, both of Garth Road, Charlottesville.   Funeral arrangements are incomplete.

GEORGE HOUSTON SHIFFLETT
Pantograph Central Illinois Service
WAYNESVILLE -- George Houston Shifflett died [Oct. 1, 1934] at his home three miles northeast of here at 11 a. m. Monday after a two years illness due to leukemia. He was born in Richmond, Ky., Feb. 6, 1875, a son of Mr. and Mrs. Thomas Shifflett. He married Miss Elizabeth Burke of McLean Jan. 6, 1916. The widow and five children survive; Frances, George Jr., Martin, Barbara and harry. He also leaves two brothers, Levi of Atlanta, and Thomas of Waynesville and one sister, Mrs. Susie Ruble of Indianapolis. Mr. Shifflett was a member of the Waynesville Methodist Episcopal church where the funeral will be held at 2 p. m. Wednesday. The Rev. F. A. Schole of Clinton will, officiate and burial will be made in Evergreen Cemetery. He was also a member of the A. F. and A. M., held various township offices, and at the time of his death was a director of the Fairview rural school.

GEORGE L. SHIFLETT
The Pocahontas Times, Marlinton, WV, Sep. 13, 1979
George L. Shiflett, 58, died Thursday, September 6, 1979, in Cumberland, Maryland. He was born in Pocahontas County August 1, 1921, a son of Mrs. Jessie Shiflett and the late Walter Shiflett. Surviving are his wife, Edith, one daughter, Kathy, and one granddaughter, Jeri, two sisters, Grace Collins, of Durbin and Catherine Louk, of Elkins; four brothers, Walter, of Middleton, Ohio, Lonis, Elkins, Cletious, of Miami, Oklahoma, and Phil, of Chicago, Illinois. He was a veteran of World War II. Mr. Shiflett was formerly a worker for Western Maryland Railroad. Funeral services and burial were in Cumberland.

GEORGE M. SHIFFLETT
The Gospel Herald Feb. 7, 1929
Shifflett - George M. Shifflett departed this life Jan. 31, 1929; aged 72 years. He lived in Fairfax, Co., Va., the past 23 years, but was formerly from Rockingham Co., Va. His death was due to pneumonia and complications. He was a member of the Mennonite Church for many years. His wife preceded him in death nine years ago. Surviving are eleven children, 7 daughters and 4 sons, 50 grandchildren, and 1 great-grandchild. Funeral services were conducted at the Mennonite Church by Bro. S. H. Rhodes.

GEORGE LAYTON SHIFFLETT
The Daily News Record, Harrisonburg, VA, Sat, Sep. 28, 1974
Shifflett Funeral
The funeral for George Layton Shifflett, 92, of Harrisonburg, will be conducted 2 p.m. Monday at the Lindsey Harrisonburg Funeral Home by the Rev. Harold Eshleman and Brother Robert L. Darnell. Burial will be in Mt. Olivet Cemetery in McGaheysville. Mr. Shifflett, a retired farmer died Thursday at Western State Hospital in Staunton. He was born Sept. 15, 1882 in Rockingham County and was a son of the late George and Lydia Landes Shifflett. He spent most of his life in McGaheysville and later lived with his daughter, Mrs. Mary Fadley of Harrisonburg, before entering the hospital. He was a member of the Harrisonburg Mennonite Church. In 1901 he married the former Bertha L. Meadows, who died Oct. 30, 1953. Surviving in addition to Mrs. Fadley, are another daughter, Mrs. Katherine Shifflett of Orange; three sons, Ralph L. Shifflett of Stafford, David Shifflett of Orange, and Frank Shifflett of Gordonsville, 21 grandchildren and 30 great-grandchildren. The body is at Lindsey Harrisonburg Funeral Home where the family will receive friends 7-8 p.m. Sunday

GEORGE MARTIN SHIFLET
The Athens Banner-Herald, Athens, GA, Sep. 18, 2010
Hartwell - George Martin Shiflet, 76, of Hartwell, died Friday, September 17, 2010. Services will be 4 p.m. Sunday, September 19, 2010, at Sardis Baptist Church. Survivors include wife, Mary Jo Shiflet; son, Jonathan Shiflet; sister, Peggy Adams; and grandchild, Emma Shiflet. Strickland Funeral Home, Hartwell, has charge of arrangements. www.stricklandfh.com.

GEORGE MINOR SHIFFLETT
The Daily News Record in Harrisonburg, VA, Feb. 1935
BURIED AT ROADSIDE.
Funeral services fir George Minor Shifflett, age 74 were held from his home Tuesday afternoon. Services were conducted by his pastor Rev. Mason of Charlottesville Episcopal Mission. Interment was in the nearby family cemetery. Mr. Shifflett was a well known farmer of Roadside. He spent his life in the Simmons Gap and Roadside communities. For many years he was a devoted member of the Episcopal Church. He is survived by eleven children.

GEORGE OLIVER (Jack) SHIFFLETT
Baton Rouge Advocate, Louisiana
Died Wednesday, June 28, 1995, at Ferncrest Manor Nursing Home, Metairie. He was 71, a native of Slick, Okla., and a resident of Metairie. He was a retired construction worker with T. L. James & Co. and a U.S. Army veteran of World War II. Visiting at Harry McKneely & Son Funeral Home, Ponchatoula, 11 a.m. until religious services at 1 p.m. Friday, conducted by the Rev. Willie Gordon. Interment in Sticker Cemetery, Bedico. Survived by wife, Shirley Sticker Shifflett, Metairie, formerly of Bedico; three daughters, Cathy Hickox, Texas, Donna Winkles and June Eschette, both of Metairie; a son, George Shifflett, Metairie; a sister, Irene S. Crisp, Texas; six brothers, Charles, Glenn, J.D., Jerry, Bob and Don Shifflett, all of Texas; six grandchildren, and two great-great-grandchildren. Proceeded in death by parents, Edgar and Mary Goldsmith Shifflett; and two daughters, Sandra Jean and Shirley Shifflett.

GEORGE P. SHIFLETT
The Baltimore Sun, Baltimore, MD, Feb. 24, 1964
On February 20. 1964. GEORGE P., of Pasadena. Md., beloved husband of Lena Gray Shiflett. Funeral from the Ullrich Funeral Home of Dundalk, 2112 Dundalk avenue, on Monday at 10.30 P. M. Interment in Loudon Park Cemetery. Family requests friends to call between 2 and 5 P. M. and 7 and 9 P.M.

GEORGE SAMUEL SHIFLETT
The Courier Press, Evansville, IN, Tue, Aug. 28, 2007
George Samuel Shiflett "Sam" passed away into God's care on Saturday, August 25th, 2007, at his home in Lake Ozark, Missouri. Sam was born July, 30 1938, in Clifton Hill, Missouri, and had a professional career in the coal mining industry where he went from an hourly employee and retired from Peabody Coal Company as president. He attended Osage Hills Baptist Church and also attended Bethel Temple of Evansville, Indiana. Prior to moving to Missouri, Sam was active in the Evansville District Walk to Emmaus. Sam was an avid boater and loved the water. He particularly loved the mornings and the sunrises. He had his pilot's license and loved to fly. He was also an accomplished golfer and hunter. However, Sam was most passionate about the love for his family and his loving God. He is survived by his wife, Mary (Partridge) Shiflett; and a loving father to Jeffrey Shiflett (Audrey), Jennifer Windham (Marc), Julie Couts (Chris), Ryan Farthing (Kristy), Trevor Wilhite, and Paige Wilhite; loving grandfather to Joshua Shiflett, Ethan Shiflett, Dylan Shiflett, A. J. Windham, Leigh Ellen Windham, David Windham, Gabrielle Windham, Cali Couts, Colbi Couts, Corrine Farthing and Carly Farthing; his mother, Helen Shiflett Cavanaugh; and his brother, Edward Eugene Shiflett (Kay Spindle Shiflett). Services will be held at Alexander Funeral Home in Newburgh, Indiana. Visitation will be today, August 28th, from 4 to 8 p.m. Funeral services will also be held at Alexander Newburgh Chapel Wednesday, August 29th, at 11 a.m., officiated by Reverend Dan Rasmussen followed by burial at St. Joseph's Cemetery in Evansville, Indiana. Charitable contributions may be made to the American Cancer Society and the B. J. Connor Scholarship Fund for the Evansville District Walk to Emmaus. Condolences may be made online at www.mem.com. Arrangements by Alexander Newburgh Chapel, 5333 State Road 261, Newburgh, IN 47630, (812) 853-0077.
See Father Edward's Obit

GEORGE T. SHIFLETT
The Akron Beacon Journal, OH, Wed, Jan. 18 - 22, 2012
George T. Shiflett, 76, of Akron, passed away January 16, 2012. George was born in Akron on September 8, 1935 to the late William and Ginny Shiflett. He retired from Diamond Crystal/Akzo Salt Company after 40 years of service. In his free time, George could be found on the golf course, in the bowling alley, or relaxing with friends at the Allenside Club. He had a terrific sense of humor and his gift for conversation made him friends wherever he went. Above all, George was devoted to his family. He was a loving husband and father and was never more content than when he had a grandchild sleeping on his chest. In addition to his parents, he was preceded in death by his son, George Jr.; sisters, Alma and Mabel; and brothers, Gene and Clint. He will be deeply missed by his loving wife of 59 years, Peggie; daughter, Cindy (Art) Reedy; son, Troy (Theresa) Shiflett; sister, Darlene; brothers, Jack (Betty) and Charlie (Debbie); grandchildren, Jesse (Brandie), Brandon (Renee), Joshua, and Kiersten; great-grandchildren, Haley, Kyle, Kara, and Jackson. George's family would like to thank Roger and Sherry Owens for all their help over the years. Visitation will be Friday, January 27 from 3 to 6, followed by a 6 p.m. memorial service with Rev. Ernie Kemppel officiating at NEWCOMER FUNERAL HOME, 131 N. Canton Rd. In lieu of flowers, memorial contributions may be made to Hospice of VNS, 3358 Ridgewood Rd., Akron, OH 44333. To leave a special message for the family online, visit www.NewcomerAkron.com. (NEWCOMER FUNERAL HOME, 330-784-3334)

GORGE T. SHIFFLETT JR
The Baltimore Sun, Baltimore, MD, Tue, Jan. 6, 2015
On January 5, 2015, George T. Shifflett Jr., 81, beloved husband of the late Shirley E. Shifflett; devoted father of Kathy Kadow and Karen Dausch. Also survived by six grandchildren and three great-grandchildren. A funeral service will be held at the Connelly Funeral Home of Essex, 300 Mace Avenue, on Wednesday at 12 Noon. Visiting hours Wednesday 10am to 12pm. Interment Oak Lawn Cemetery.
Husband of SHIRLEY E. OBERLE SHIFFLETT

GEORGE T. SHIFLETT
The Moberly Monitor-Index, Moberly, MO, Fri, Aug. 31, 1945
George T. Shiflett, Dies Near Cairo; Funeral Saturday
George T. Shiflett, 79, died yesterday afternoon at the home of a daughter, Mrs. Dysart Million, east of Cairo. Mr. Shiflett's home was northeast of Huntsville for a number of years and he then moved to the vicinity of Thomas Hill, where his wife died in 1936. He is survived by two sons, George B. Shiflett, Madisonville, Ky., and Charles Shiflett, Clifton Hill; three daughters, Mrs. Blair Gooch, Richmond. Mrs. Million and Mrs. Charles Robinson, Cairo; two sisters, Mrs. Deniza Shiflett, Boonville, Va., and Mrs. Kate Shiflett, West Virginia; four brothers, B. H. Shiflett, Cairo, Anfield Shiflett, Franklin, Ohio, Walter Shiflett, Moberly, and Bob Shiflett, Boonville, Mo.; and nine grandchildren and six great-grandchildren. The body will remain at the home of Mrs. Million until the funeral hour. Services will be held at 2:30 o'clock Saturday afternoon in the Huntsville Christian church by Dr. Allen Duncan, pastor of Coates Street Presbyterian church. Burial will be in the Huntsville cemetery.
See Wife Emma's Obit
See Father Anfield's Obit

GEORGE TURNER SHIFLETT
The Daily Progress, Charlottesville, VA, Fri, Apr. 14, 1922
BELDOR, April 13 – W. P. and Albert Shiflett went to Albemarle County last Sunday to make an investigation of the shooting of their brother, G. Turner Shiflett, on April 6, near Barboursville by Joe Rogers. It is reported that the two men had had a disagreement previously, and that Rodgers attacked Shiflett while he was going to work, shooting him with buckshot. The victim lived about thirty minutes after being shoot. What was brought out in the inquest has not been learned here, but Rogers was locked up in the Charlottesville jail, immediately after the affair. Shiflett's body was brought in the home of his father, P. A. Shifflett at Elkton and interred in the Elkton Cemetery, Sunday. The slain man was about 46 years old, unmarried and had lived in Albemarle County but a few years, being a native of Rockingham. Rodgers was also a native of this county and left here a year or so ago.

GEORGE W. SHIFFLETT
The Page News & Courier, VA, Thu, Nov. 23, 1950
George W. Shifflett, 63, a resident of Shenandoah for the past four years, died Friday afternoon at 3 o'clock at the Rockingham Memorial where he had been a patient for the past six weeks. Born April 10, 1887, in Elkton, he was the son of the late Mr. and Mrs. Elijah Shifflett. Surviving are his wife, Mrs. George W. Shifflett, of Shenandoah, one daughter, Mrs. Maynard F. Mobry, of Baltimore; one son, Vernon R. Shifflett, of Bridgewater; three sisters, Mrs. Ada Johnson, of Martinsburg, W.Va., Miss Florence Shifflett, of Elkton, and Miss Annie Shifflett, of East Point; two brothers, Will Shifflett, and Jim Shifflett, of Elkton; and three grandchildren. Funeral services were held Sunday afternoon at 2 o'clock from the Elkton Pentecostal Church with the Rev. E. C. Ridenour officiating. Burial took place in the Elkton Cemetery.

GEORGE W. SHIFFLETT
The Galveston Tribune, Galveston, TX, Sat, Sep. 14, 1963
Services for George W. Shifflett, 73, of 2120 Ave. P1/2, will be held Tuesday at Bristow, Okla., with burial in Bristow City Cemetery. Mr. Shifflett died Thursday night. Local arrangements were directed by Malloy & Son Funeral Horne. Mr. Shifflett was born April 15, 1890 in St. Joseph, MO., and had been a Galveston resident for four years. He is survived by a son, Louis E. Shifflett of Texas City; eight grandchildren and eight great-grandchildren.

GEORGE W. SHIFFLETT
The Daily News Record, Harrisonburg, VA, Mon, Apr. 5, 1982
Augusta Man Killed In Single-Car Crash
GROTTOES — A 66-year-old Crimora man was killed Friday night when he suffered an apparent stroke and his car crashed into an embankment on U.S. 340 just south of here. George W. Shifflett suffered massive head injuries when his head smashed through the car's windshield in the 7 p.m. crash, Augusta County state police reported. Shifflett was driving south on U.S. 340 about a mile south of Grottoes when he was stricken. His 1972 Plymouth swerved off the left side of the road and slammed head-on into an embankment, police said. Shifflett was the fifth person to die on Augusta County roads this year. At this time in 1981, four people had been killed on Augusta roads. The funeral for Shifflett will be held 2 p.m. today at the Etter Funeral Home in Waynesboro. The service will be conducted by the Rev. Wilbert E. Raines, and burial will be in Augusta Memorial Park at Waynesboro. Shifflett was born in Albemarle County Feb. 23, 1916, and was a son of the late Lize and Molly Via Shifflett. He was a carpenter for Shields Construction Co. at Waynesboro. Surviving are his wife, Callie Wood Shifflett; three sons, Herbert James Shifflett of Woodbridge, Clarence Woodson Shifflett of Waynesboro and Roy Lee Shifflett of Crimora; five daughters, Nellie Gochenour, Carolyn Faye Shifflett and Bonnie Sue Shifflett, all of Crimora, and Louise Shifflett and Peggy Saenz, both of Waynesboro; 11 grandchildren; three step-grandchildren; and two great-grandchildren.

GEORGE W. SHIFFLETT
The Daily Progress, Charlottesville, VA, Sun, Dec. 15, 1974
MANASSAS -- George W. Shifflett, 45, of Manassas, died Thursday as a result of a logging accident near his home. Born in Albemarle County, he was the son of George E. Shifflett and the late Hazel L. Shifflett. He was the husband of Eva Mae Shifflett. He was a general foreman and contractor. He was a member of the Christian Church of the Brethren and a veteran of World War II. He is also survived by five sons, Donald Wayne, Charles Edward, George Allen, James William and Warren Allen Shifflett, of Manassas; two daughters, Mrs. Pat Tapp of Manassas, Miss Linda Carol Shifflett, also of Manassas; three brothers, Mr. Albert C. Shifflett, of Ivy, Mr. Carl Shifflett of Crozet, and Hobart Shifflett, also of Crozet; five sisters, Mrs. Irene Sprouse, of Crozet, Mrs. Mary Vernon, and Marie Raynes, both of Dyke. Mrs. Pauline Lucas, of Baltimore, and Mrs. Nadene Shifflett of Charlottesville, and one grandchild. Funeral services will be 2 p. m. today at Prize Hill Church in Boonesville with interment in the church cemetery. Arrangements are by Anderson Funeral Home.

GEORGE W. SHIFFLETT
The Patriot-News, Harrisburg, PA, Sep. 5, 1989
ANNVILLE - George W. ''Whit'' Shifflett, 79, of 609 W. Main St. died Sunday in Hershey Medical Center. He was a retired truck driver for Yellow Freight and the former co-owner of Blue Mountain Mobile Estates in East Hanover Twp. Surviving are a companion, Mary Jane Lingle of Annville; a son, Stanley of Texas; and two grandchildren. Services will... [rest of obit missing]

GEORGE WASHINGTON SHIFLETT
The Greene County Record, Greene Co., VA, Thu, Apr. 30, 1931
George Washington Shiflett, of Ocala, Florida, died April 23, 1931. His body was shipped to Barboursville. Tuesday afternoon he was buried in Woodson Cemetery, where a large crowd of relatives and friends attended the funeral service which was conducted by the Junior Order of United American Mechanics, assisted by Rev. L. P. Bland. Mr. Shiflett was born a Greene county and was a man held in great esteem by all who knew him. He leaves a family. After leaving the county about 18 years ago he engaged in business at several places. Of recent years he made his summer home in Gordonsville and his winter home at Ocala. NOTE: Woodson Cemetery is known today as, Stanardsville Cemetery, dates on tombstone is listed as 1866 - 1931

GEORGE WASHINGTON SHIFLETT
The Waynesboro News Virginian, Thursday, May 14, 1959
George Washington Shiflett, 64, 805 B. St., died at 8 a. m. today at the Waynesboro Community Hospital.   Mr. Shiflett, a plumbing contractor in Waynesboro for many years, was a member of the Waynesboro Church of the Brethren. Born July 4, 1894, in Augusta County, Mr. Shiflett was a son of the late Milton and Liza Davis Shiflett.   Survivors include his wife, Mrs. Evelyn M. Shiflett; six daughters, Mrs. Delbert (Gertrude) Claytor, Mrs. Virgil (Mary Frances) Roberts, Mrs. Charles (Christine) Maupin, Mrs. Finley (Anna) Harris, Mrs. Robert (Margie) Rayburn, and Mrs. Lyle (Nellie) Kirby, all of Waynesboro; two sons, James Shiflett and Johnnie Shiflett, both of Waynesboro; three brothers, Edward Shiflett, Russell Shifflett, and Joe Shiflett, all of Waynesboro; four sisters, Mrs. Anna Baber, Mrs. Mamie Craig, Miss Viola Shiflett and Miss Susie Catherine Shiflett, all of Waynesboro; 16 grandchildren, and a number of nieces and nephews.   Body will remain at the McDow-Tyree Funeral Home pending funeral arrangements.

GEORGE WASHINGTON SHEFLETT
The Washington Post, Washington, DC, Dec. 16, 1997
George Washington Sheflett, 81, a liaison officer who retired in 1976 after 36 years with the Veterans Administration died of pneumonia Dec. 13 at the Charlotte Hall Veterans Home. He had suffered a stroke. Mr. Sheflett was born in Beldore, VA. He attended George Washington University and was a graduate of LaSalle University in Chicago. He was a meat cutter with Swift Food Co. before World War II. He served in the Navy in the Pacific during the war and moved to the Washington area afterward. He was a liaison with the Defense Department for the VA now the Department of Veterans Affairs. His first wife, Helen Louise Sheflett, died in 1954, and his second wife, Geraldine W. Sheflett,= died in 1990. Survirors include two children from his first marriage, Carol Harrison of Sterling Park, VA and George Sheflett of Herndon, VA; a son from his second marriage, Eric Sheflett of Silver Spring, MD; a brother Wilmer Sheflett of Quincy, PA; two sisters. Nellie Comer of Manassas, VA and Ruth Padula of Deming, NM; nine grandchildren and three great-grandchildren.

GEORGE WASHINGTON SHIFFLETT
The Daily News Record, Harrisonburg, Virginia, Oct. 1964
G. W. Shifflett - George Washington Shifflett, a retired McGaheysville farmer, died Saturday at the Moyers Nursing Home in Timberville. Mr. Shifflett had not been well for several years and had been in the nursing home since March. He was a son of the late Robert and Betty Raynes Shifflett and was born Jan. 10, 1879 at Port Republic. He later lived in Helen, W. VA. and near Harrisonburg but had lived the greater portion of his life in the McGaheysville area. Mr. Shifflett was twice married. Surviving are one son, Wylie S. Shifflett of McGaheysville, by his first wife; and five children, Robert S. Shifflett, of Glasco, VA., Mrs. Gladys Davis and Joseph Shifflett, both of Buena Vista, Mrs. Laura Hamilton of Flint, Mich., and Mrs. Avis Martin of Victoria, VA., all by his second wife. Also surviving are a number of grandchildren;16 great-grandchildren, and one sister, Mrs. Bettie Edwards of Grottoes. Mr. Shifflett has lived for a number of years in the home of his son and daughter-in-law, Mr. and Mrs. Wylie S. Shifflett. The funeral will be conducted 2 p.m. Tuesday at the Lindsey Harrisonburg Funeral Home chapel by the Rev. William Rodeffer and the Rev. Harold Eshleman. Burial will be in the Mt. Olivet Cemetery in McGaheysville. The body is at the funeral home where relatives, friends, and pallbearers will meet at 1:45 p.m. Tuesday. The family will receive friends at the funeral home from 7:30 until 8:30 tonight. Pallbearers will be Floyd Edwards, William Raynes, Howard Morris, Junior L. Hensley, and Robert and Wylie B. Shifflett.

GEORGE WESLEY SHIFFLETT
The Daily Progress, Charlottesville, VA, Feb. 11, 1958
George Wesley Shifflett, 78, died yesterday afternoon at his home at Nortonsville. He was a native of Albemarle County. Surviving are his wife, Mrs. Aggie Shifflett; a son, Thomas J. Shifflett of Nortonsville; and two foster sons, William C. Shifflett of Richmond and Roy M. Shifflett of Chicago, Ill. A funeral service will be held at 2 p.m. tomorrow from the Episcopal Church of the Holy Innocence near Free Union with burial in the church cemetery.

GEORGE WILBERT SHIFFLETT
The Daily News Record, Harrisonburg, VA., Thursday, January 13, 1972
George Wilbert Shifflett, 54, of Elkton died of an apparent heart attack at his home Wednesday morning. He was born December 25, 1917 in Rockingham County and was a son of Mrs. Mattie Herring Shifflett of Elkton and the late Dennis W. Shifflett. Mr. Shifflett was a WWII veteran. Surviving, in addition to his mother, are his wife, Mrs. Irene Shifflett; three daughters, Mrs. John Thomas of Elkton, Mrs. Howard Thomas of Stanley and Mrs. Billy Puffenbarger of Brandywine, West Virginia; five sons, Isaac Shifflett of McGaheysville and Robert Lee, Cecil E., Harold R. and Paul E. Shifflett all of Elkton; a sister, Mrs. Bessie Morris of Hancock, Maryland; two brothers, Wilson W. Shifflett and Robert L. Shifflett, both of Elkton, and 19 grandchildren. The funeral will be conducted 2 p.m. Friday at Elkton Pentecostal Church by the Rev. Ennis Dean. Burial will be in Elk Run Cemetery. Pallbearers Robert Kyger, Junior Morris, Raymond and Carrol Bruce, Ronald Herring and James Williams. The body is at Brill Funeral Home.

GEORGE WILEY SHIFFLETT
The Daily News Record, Harrisonburg, VA, Fri, Aug. 1, 1961
Shifflett Rites
ELKTON - A funeral service for George Wiley Shifflett, 86, of Lynnwood, will be conducted Tuesday at 2:00 p. m. from the Elkton Pentecostal Church with the Rev. John W. Morris and the Rev. Ennis Dean in charge of the services. Burial will be In the McGaheysville Cemetery. Mr. Shifflett died Sunday morning at Rockingham Memorial Hospital where he had been a patient since Friday. Survivors include his wife; five sons, two daughters; three sisters; and two brothers, including Luther Shifflett, of Earlysville, Va., previously omitted among the survivors; 35 grandchildren and 31 great-grandchildren. The body will be moved from his late home to the church at 12:30 p. m. on Tuesday.

GEORGE WILLIAM SHIFFLET
The News Leader from Aug. 7 to Aug. 12, 2016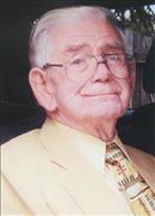 Age: 95 • Staunton -- George William "Dick" Shifflet, 95, widower of Sadie Lee (Hendricks) Shifflet, formerly of Barren Ridge and Oak Grove Manor Assistant Living, passed away Saturday, August 6, 2016 in Augusta Health in Fishersville. Mr. Shifflet was born on April 16, 1921 in Barren Ridge, a son of the late William B. and Molly Lee (Shifflett) Shifflet. George was a member of Barren Ridge Church of the Brethren and also attended Staunton Four Square Church for a number of years. Mr. Shifflet retired in 1983 from American Safety Razor as a watchman/filter man, and was a member of the American Safety Razor Union. In addition to his wife and parents he was preceded in death by two infant sons; two daughters, Shirley M. Kelley and Helen Frances Olvera; three brothers, Hyland Ross Shifflett, Joseph (Joe) Shifflett and Emmit Lewis Shifflett; four sisters, Lillian Hise, Helen Louke, Louise Garrison and Eliza Hendricks; a granddaughter, Crystal Bottone; and a great-grandson, Chris Morris. Survivors include two daughters, Joyce A. Swaim and her husband David of Waynesboro and Betty J. McNeal of Staunton; eight grandchildren and numerous great-grandchildren also survive. The family will receive friends from 6:00 to 7:00 p.m. Wednesday, August 10, 2016 in the Coffman Funeral Home and Crematory. A Celebration of life will be conducted 2:00 p.m. Thursday, August 11, 2016 in the Barren Ridge Church of the Brethren by Pastor Galen Combs. Burial will follow in the Barren Ridge Church of the Brethren Cemetery. Active pallbearers will be Danny Shifflet, Karl Swaim, Henry Hill, Ralph Puffenbarger, John Eckard and Raymond Shiflett. It is suggested those desiring make memorial contributions to Barren Ridge Church of the Brethren, Minister's Discretionary Fund, 1790 Barren Ridge Road, Staunton, VA 24401 or the Augusta Health Foundation Hospice of the Shenandoah, Post Office Box 1000, Fishersville, VA 22939. Coffman Funeral Home and Crematory, 230 Frontier Drive, Staunton is in charge of his arrangements. Condolences may be expressed to the family online at www.coffmanfuneralhome.net.

GEORGE WILLIAM SHIFFLETT
The Daily Progress, Charlottesville, VA, Sep. 28, 1980
George William Shifflett, 82, died Monday in a Bedford County Hospital. Born Jan 21, 1898, in Albemarle County, he was the son of the late John Thomas Shifflett and Anna Lee Norris Shifflett. Surviving are two brothers, Brodus Shifflett of Alexandria and Sam Ellis Shifflett of Crozet; three sisters, Mrs. Nellie Shifflett of Crozet, Madie S. Shifflett of Lorton and Mrs. Ruby F. Morris of Crozet. He was a retired farmer and a member of the Christian Church. Graveside funeral will be 2 p.m. Wednesday at the Prize Hill Church Cemetery in Boonesville. The Rev. C.C. Kurtz will officiate. Anderson Funeral Home is in charge of arrangements.

GEORGE WILLIAM SHIFFLETT
The Daily Progress, Charlottesville, VA, Feb. 1985
George William Shifflett, 45, of Boonesville, died Tuesday, Feb. 5, 1985, in a local hospital. Born in Albemarle County, Oct. 31, 1939, he was the son of the late George D. and Carrie Pearl Shifflett and was the husband of Geneva Shifflett of Boonesville. In addition to his wife, he is survived by a daughter, Janice Shifflett and two grandchildren, all of Boonesville; three sisters, Mrs. Charlotte Shifflett of Earlysville, Mrs. Doris Berryhill of Tennessee and Mrs. Ruth Zoeller of Richmond; two brothers, Russell Shifflett of brown's Cove and Johnny Shifflett of Christiansburg, Va. He was preceded in death by one brother, Ralph Shifflett. Funeral services will be conducted 2 p.m. Thursday at Prize Hill Church with the Rev. Mercer F. Moye officiating, with interment in the church cemetery. The family will receive friends 6 to 8 p.m. tonight at the Teague & Hawkins Funeral Home, 2260 Ivy Rd.

GEORGE WINFIELD SHIFFLETT
The Bakersfield Californian, Bakersfield, CA, Tue, Sat, May 23, 1953
Services for George Winfield Shifflett, 71, who died May 18 in Delano, were held May 31 at 10 a.m. in the chapel of the Delano Mortuary. The Rev. Carl Walker officiated. Interment followed in the Delano Cemetery. survivors include his widow. Ruby Shifflett of Delano; a son. Ralph, and a daughter. Mrs. Ruby Alexander; brothers, David of Santa Monica and Ray of Wyoming; and sisters. Ethel Radfern of Los Angeles, and Lila Schalwitz of Delano. Delano Mortuary was in charge of local arrangements.

GEORGIA TARRANTS SHIFFLETT


Georgia Tarrants Shifflett of Abilene, TX passed away at home on June 18, 2015. The family will receive friends from 6pm to 8pm Friday, June 26, 2015 at the Elliott-Hamil Funeral Home, 542 Hickory Street. A Memorial Service will be held 11am Saturday, June 27, 2015 at the First Christian Church, 1420 N. 3rd Street. Georgia Mae, born December 31, 1932 in Cumby, TX, was the beloved only child of Jesse and Lorene Davenport. She attended grade school in Gorman, TX. Later the family moved to Ft. Worth where her daddy had several successful business ventures. After graduating from high school in Ft. Worth she met the high-spirited soldier, Nathan Bonell Tarrants.Georgia and Nate married in Weatherford, TX on July 8, 1949. They spent many happy years in Dallas, Nate a Police Officer and Georgia a cashier at the A&P. In 1966 they moved their little family to Abilene, making it their home together until 1984 when Nate passed away.After many years alone, Georgia found love again and married Vernon Shifflett on Valentine's Day 1992. She also found joy with her new extended family. Sadly, Vernon passed away in 2006.Georgia is probably best known for her pioneering efforts in the home health care industry. In her 38 year career at Outreach she mentored and lead many people. Even after retirement Georgia was a valued consultant to the Home Health Industry.During those busy years she made time to teach Sunday School at Brookhollow Christian Church and be a member of the Christian Women's Fellowship. She served on Medicare advisory boards as a way to continue to improve care for all in Taylor County. Her service to others continued into her later years at Grace Methodist Church where she taught Sunday School and was a valued member of the Women's fellowship.Georgia loved God, her family (blood and chosen), Abilene, Texas and of course the Dallas Cowboys and Texas Rangers.Georgia was preceded in death by first husband, Nathan Bonell Tarrants; second husband, Vernon Shifflett and step-son, Shawn Shifflett. Survivors include her daughter, Nikki Tarrants Thrasher; two grandchildren, Erin Nicole Thrasher and Rev. Ryan Thrasher and wife Monica; sweet friend, Lauretta Dowd; step children, Ronnie Shifflett, Judy Cox, David Shifflett, Greg Shifflett, Michael Shifflett and Bobby Shifflett; and numerous other family members and a host of friends.The family wants to thank Dr. James Purpura, Alan Nichols FNP, Jamye Huffman RN BSN and all the staff at Interim Hospice. In lieu of flowers, donations in Georgia's memory can be sent to Cancer Services Network, 100 Chestnut St Suite 100, Abilene, TX 79602 or First Christian Church, 1420 N 3rd St, Abilene, TX 79601.

GEORGIA MAE SHIFFLETT COLLIER
The Daily News Record, Harrisonburg, VA, Nov. 7, 2003
Georgia Mae Collier, 92, Charlottesville, died Thursday, Nov. 6, 2003, at her home. Mrs. Collier was born Sept. 2, 1911, and was the daughter of the late George W. and Alice Mae Shifflett. She was a member of Mount Olivet Christian Church. Her husband, Elvin Collier, preceded her in death. Surviving are two sons, Aubrey N. collier of Barboursville and Elvin G. collier of Troy; two daughters, Goldie Fitz of Scottsville and Margaret Martin of Crimora; a grandson raised in the home, Douglas Fitz of Charlottesville; 17 grandchildren, 18 great-grandchildren, 17 great-great grandchildren, five step-grandchildren, 14 step-great-grandchildren, 15 step-great-great-grandchildren, and a number of nieces and nephews. The Rev. Wayne Collier will conduct the funeral 1 p.m. Sunday at Ryan Funeral Chapel. Burial will be in Holly Memorial Gardens. The family will receive friends from 6 to 8 p.m. Saturday at the funeral chapel in Quinque.

GEORGIA SHIFLETT STEWART
Delvan, Nov. 17 (1933) - - Mrs. H.J. Stewart died at her home on E. Third Street on Thursday evening at 7:30. She had been bedfast only since Monday but had been in failing health for the past several years, altho she was able to attend to her household duties and also outside work. Georgia Anna Shifflet, daughter of J. O. and Sarah Shifflet was born March 8, 1867 in Kentucky. She was married to J. W Scott in Funk's Grove, Ill., on Feb. 12, 1884, the family moving to Nebraska shortly after that. Mr. ad Mrs. Scott were the parents of two children, Estella and Floyd. Mr. Scott died during the Spanish-American war, being a soldier. On March 2, 1898, she was married to Harry J. Stewart in Bloomington and they made their home in McLean and Tazewell counties their entire married life, coming to Delavan in 191? which was their home until the death of both. Mr. Stewart died Feb 12, 1933. Mrs. Stewart is survived by her daughter, Mrs. Estella Brown of Chicago; her son, Floyd, who with his family made his home with his mother since the death of Mr. Stewart, also three grandchildren, Beulah, Paul and Joe Scott; one brother, W. T. Shifflet of Bloomington and one sister, Mrs. Felix Wade of Atlanta. She was a member of the First Methodist church in which she was a loyal worker, also of the Pythian Sister and Royal Neighbor lodges in which she took active parts. Funeral will be held from the home on E. Third street at 3 p.m. Saturday, Dr. E. J. Connor of the Methodist church will have charge with burial in Prairie Rest cemetery.

GERALD M. SHIFFLETT
The Sweetwater, Reporter, Sweetwater, TX, Fri, Dec. 28, 2012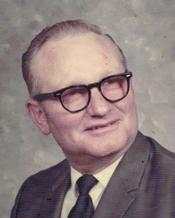 Funeral services for Gerald M. "Joe" Shifflett, 85, of Sweetwater will be held at 2 p.m. on Saturday, Dec. 29, at McCoy Chapel of Memories with Mike Crowley officiating. Interment will follow at Sweetwater Cemetery under the direction of McCoy Funeral Home. Visitation will be from 6-7:30 p.m. on Friday, Dec. 28, at McCoy Funeral Home. Shifflett died Wednesday, Dec. 26, at Hendrick Medical center in Abilene. He was born Jan. 12, 1927, in Busby. He married Opal Correll on May 28, 1949, in Sweetwater. Joe was a loving family man. He loved his wife, children and grandchildren dearly. He worked for Smith Yellow Cab, Lone Star Cement, Odis Wafer Convenience Store and Skinny's before retiring in 1988. Survivors include his wife, Opal Shifflett of Sweetwater; son, Jerry Shifflett of Amarillo; daughters, Linda Peoples and husband Dale of Dalhart and Donna Ashley and husband Ronny of Sweetwater; brothers, Charles Shifflett and wife Brenda of Colorado City and Jack Shifflett and wife Eva of San Antonio; sister-in-law, Ruth Shifflett of Abilene; six grandchildren; two step grandchildren; seven great-grandchildren; two step great-grandchildren; and several nieces, nephews and cousins. He was preceded in death by his parents, Calvin and Ida (Guelker) Shifflett; one brother, Calvin, Jr.; two sisters, Mattie Hill and Mickey Bailey; and three nieces, Patricia Bewley, Joanna Creek and Sarah Shifflett. Pallbearers will be Gary Shifflett, Jimmy Lee Bailey, Curry Bewley, Ronald Bewley, James Shifflett and Kenneth Lee Hill.

GERALDINE F. [Shifflett] THORNTON
The Telegraph, Alton, IL, Nov. 18, 2007
Geraldine F. Thornton, 87, passed away at 3:17 a.m. Saturday, Nov. 17, 2007, at Saint Anthony's Health Center in Alton. She was born March 22, 1920, the daughter of Edward and Bessie (Downard) Shifflett. She married Orville D. Thornton on May 26, 1940, in front of the family fireplace at the home of her parents. He died in May 1996. She was a lifetime member of the First Presbyterian Church in Alton. She loved to entertain her friends and neighbors and play cards with the neighborhood card club for more than 20 years. She was a loving mother, grandmother and great-grandmother and will be missed by a son, Ronald E. Thornton of Godfrey; a daughter and son-in-law, Donna J. and Philip E. Halford; a granddaughter and her husband, Heather Lynn and Brian White; and a great-granddaughter, Hayden L. White, all of Waco, Texas. In addition to her husband, she was preceded in death by her parents; a brother, Howard Shifflett; and a sister, Mildred Goodwin. In celebration of her life, visitation will be from noon until services at 2 p.m. Tuesday at Elias, Kallal and Schaaf Funeral Home in Godfrey. The Rev. William Mason will officiate. Burial will follow at Valhalla Memorial Park in Godfrey. Memorials may be made to the American Heart Association. Online condolences and a guestbook may be found at www.eliaskallalandschaaf.com.

GERALDINE MCADAMS SHIFLET
The Bryan-College Station Eagle March 2000
Jan. 2, 1916 — March 11, 2000
BEDIAS — Services for Geraldine McAdams Shiflet, 84, of Angleton, Texas, are set for 10 a.m. Wednesday at the First United Methodist Church in Angleton.   The Rev. Chris Tate of the First United Methodist Church will officiate. Burial will be at 3:30 p.m. Wednesday at Pankey Cemetery in Bedias with the Rev. Jerald Brown officiating.   Arrangements are under the direction of Southern Heritage Funeral Home in Bedias.   Mrs. Shiflet died Saturday.   She was born in Bedias and was a member of the First United Methodist Church in Angleton.   She was preceded in death by her husband, Jesse Vernon Shiflet.   Survivors include two sons and daughters-in-law, Max and Peggy Shiflet and Willie Lee and Mary Shiflet; two daughters and sons-in-law, Joyce and Frank Valenta and Bobbie and Bill Orr; four grandchildren; and six great-grandchildren. In lieu of flowers, memorials may be made to the First United Methodist Church Memorial Fund, 219 N. Arcola, Angleton, Texas 77515.

GERALDINE SHIFLET
The DixonFuneralHome.com
Geraldine "Me Maw" Shiflet, 72 of Sweeny passed away on Saturday, October 23, 2010 at Sweeny Community Hospital in Sweeny, Texas. She was born in Henderson County, Texas on December 6, 1937 to Jim and Gladys Robinson. She was a member of Brazoria First Assembly of God Church. She was an avid Dallas Cowboys Fan. She loved fishing and traveling. She loved spending quality time with her family, especially her grandchildren. She was preceded in death by her husband, Glen C. Shiflet, parents, daughter, Karen Shiflet, sister, Linda McDonald, grandchildren, Chris Frizzell and Tiffany Shiflet. She is survived by her sons, Stanley G. Shiflet and wife Kathy of Brazoria, Jimmy D. Shiflet and wife Gina of Streator, Illinois and Stephen J. Shiflet and wife Cheryl of Angleton, daughters; Dana Frizzel and husband Bill of Sweeny and Lisa Mills and husband Gary of Lake Jackson, brother; Mike Robinson and wife Tina of Brazoria, brother-in-laws; Bobby McDonald of Angleton, J. O. Shiflet and wife Florine and J.R. Shiflet and wife Velma Rae both of Clute, special friends; Sandra Collier of Waco and Viola Wyatt of Lake Jackson, 11 grandchildren, 7 great grandchildren, 2 great great grandchildren and other relatives and friends. Active pallbearers will be Byrce Fowler, Buddy Furhman, Kevin Barker, Gerald Drake, Bernie Shiflet and Camedon Tatum. Honorary pallbearers will be Ray Woods and Pastor Jim Walker. Family will receive friends on Wednesday, October 27, 2010 from 5:00 p.m. to 7:00 p.m. at Dixon Funeral Home in Brazoria. Funeral service will be Thursday, October 28, 2010 at 10:30 a.m. at Brazoria First Assembly with Pastor Ron Hogan officiating. Interment will follow at Sweeny Cemetery in Sweeny, Texas. Final arrangements entrusted to Dixon Funeral Home of Brazoria at 979.798.9113.

TheFacts.com, October 24, 2010
Funeral services for Margaret Geraldine Shiflet, 72, of West Columbia are pending with Dixon Funeral Home of Brazoria. She passed away Saturday, October 23, 2010 at Sweeny Community Hospital in Sweeny, TX.

GERALDINE SHIFFLETT
The Daily Progress, Charlottesville, VA, Sun, Jan. 25, 2009
Geraldine "Geri" Shifflett, 39, to all who knew her, went to be with the Lord on Thursday, January 15, 2009, at her home with her loving companion of 33 years by her side. She was preceded in death by her father, William Morris; and her mother, Edna Morris; two sons, Kirby Shifflett and Glen Shifflett; a daughter, Lois Deane; and two granddaughters, Cheyanne Collins and Renae Darnel. She is survived by her companion and friend, Leao Shifflett of Stanardsville; her daughter, Sharon Lamm of Ruckersville; two granddaughters, Samantha Shifflett and her husband, Allen, of Dyke, and Lora Ann Shifflett and her husband, Mike, of Charlottesville; and Lori Baker, a dear and special friend. She will be sadly missed by her family and an abundance of special friends. The family wishes to thank the Greene County Rescue Squad for their tireless efforts and care, and to a host of medical and emergency staff at the University of Virginia Medical Center. Geri chose to give the generous gift of life to others by donating her body and tissue to the saving of lives and to medical research. An intimate family memorial was held Sunday, January 18, 2009, at Hill and Wood Funeral Home. In lieu of flowers, contributions may be made to the Greene County Rescue Squad, P.O. Box 302, Stanardsville, VA 22973. Note: Age of 39 in this obit is not correct.

GURNIE EVELYN ALGER
The Daily News Record, Harrisonburg VA, Fri, Jan. 18, 1974
Mrs. Gurnie Alger
STANLEY - Mrs. Gurnie Evelyn Alger, 81, of Stanley died Wednesday at Page Memorial Hospital where she had been a patient two days. Mrs. Alger had been in failing health several years. She was born in Page County May 9, 1892 and was a daughter of the late Emanuel and Carrie Housden Shifflett. She was a member of Leake's Chapel Church of the Brethren. Her first husband, Cletus Lucas, died Oct. 26, 1967. Surviving are her second husband, Reuben P. Alger; three sons, Russell Lucas and Thurman and Aldine Alger, all of Stanley; eight grandchildren, and 18 great-grandchildren. The funeral will be conducted 2 p.m. Sunday at Leake's Chapel Church by the Rev. Andrew Laslo. Burial will be in the church cemetery. The body is at the Bradley Funeral Home in Luray, where the family will receive friends 7—8 p.m. Saturday.

GERNIE FLORENCE COLEMAN SHIFFLETT
The Waynesboro News Virginian, Thu, Aug. 19, 1954
MRS. GERNIE SHIFFLETT - Mrs. Gernie Florence Shifflett, 83 died at 2:30 p. m. yesterday at her home in Harriston after a long illness. She was the last member of her immediate family. Born June 3, 1871 in Albemarle County, she was the daughter of the late William and Diana Shifflett Coleman. Mrs. Shifflett was preceded in death by her husband on June 4, 1954. Survivors include four daughters, Mrs. Walter Haislip, Harriston; Mrs. J. C. Grimm, Humelstone, Pa.; Mrs. N. B. Bruce, Crimora; and Miss Ruby Shifflett of Harriston; three sons, Harry Shifflett of Waynesboro; Henry Shifflett of Grottoes; and Sherman Shifflett of Harriston; 26 grandchildren, and 17 great-grandchildren. Three sons also preceded her in death. The body will remain at the Etter Funeral Home until late this evening when it will be returned to her late residence and remain there until the hour of service. Funeral service will be held Friday, 2 p. m. at Harriston Methodist Church, conducted by Dr. A. E. Shelton. Internment will be in the church cemetery. Active pallbearers will be Arthur Breeden, James Breeden, Charles Shifflett, James Shifflett, Jerome Kelley, and John Kelley. Flower bearers will be grandchildren and nieces. Note: Marriage record lists her as Vnia Frazier but it also shows her as single with parents Wm. T. & Diana Coleman.

GIRNIE RANDALL SHIFFLETT
The Daily News Record, Harrisonburg VA, Thu, Nov. 17, 1983
GROTTOES - Girnie Randall Shifflett, 88, of Rt. 2, Grottoes died Wednesday morning at Camelot Hall Nursing Home, where she had been a patient since Tuesday. She had been in failing health and had been living with her niece, Lillian R. Rodgers of Rt. 2, Grottoes, since September. Mrs. Shifflett was born Oct. 2, 1895, at Port Republic and was a daughter of the late Thomas L. and Annie McCauley Randall. She was a member of Grottoes Church of the Brethren. On Dec. 26, 1911, she married Oscar Solomon Shifflett, who died Sept. 14, 1953. Surviving are a daughter, Rena S. Marshall of Marietta, Pa.; three grandchildren; eight great-grandchildren; and two great-great-grandchildren. The funeral will be conducted 11 a.m. Friday at Kyger-Pence Funeral Home by the Revs. Dennis D. Strawderman and Wilbur F. Garber. Burial will be in the Randall family cemetery, at Port Republic. The family will receive friends at the home of her niece, Mrs. Rodgers. Friends also may call 7-8 p.m. today at the funeral home. In lieu of flowers, the family asked that contributions be made to Grottoes Rescue Squad.

GERNIE SHIFFLETT HAISLETT
The Daily Progress, Charlottesville, VA, Fri, Mar. 20, 1992
Gernie Shifflett Haislett, 80, of Craigsville died Thursday morning March 19, 1982, at Heritage Hall Nursing Home in Charlottesville following an illness of six years. Born April 12, 1911, in Greene County, she was a daughter of William M. and Bessie (Shifflett) Shifflett. She had spent the majority of her live in the Craigsville area. She was retired after 30 years service in Genesco, where she worked in the steaming department. She had attended St. Paul's United Methodist Church of Craigsville. She is survived by a son, William E. Haislett of Craigsville and a daughter, Bessie H. Frazier of Ivory. Also surviving are three brothers, Cecil and Roy Shifflett, both of Baltimore, Md., and James Shifflett of Richmond; five sisters, Berta Via and Dorothy Snyder, both of Richmond, Avis Morris of Free Union, Gertie S. Woods of Craigsville and Lucille Roame of Huntington, W. Va.; four grandchildren; and four great-grandchildren. She was preceded in death by a son, Elmer Haislett; three brothers, Elzie, Raymond and Roman Shifflett; and two grandchildren. A graveside funeral service will be held at 2 p.m. Saturday, March 21, in Community memorial Cemetery officiated by the Rev. Bill Garber. There will be no set calling hours but friends may call at Sensbaugh & Zimmerman Funeral Home, Craigsville, or at the residence of her son, William Haislett, on N. Hancock St., Craigsville, at any time.

GERTIE MORRIS ROACH
The Daily Progress, Charlottesville, VA
Gertie Morris Roach, 74, of Stanardsville died Thursday, Aug. 24, in a Charlottesville hospital. Born March 25, 1915, in Rockingham County; she was the daughter of the late Luther and Mary Shifflett. She is survived by her husband, Russell L. Roach of Stanardsville; a son, Hugh J. Morris of Orange; two daughters, Eleanor Poindexter of Kents Store and Marie Pace of Fork Union; a stepson, David Roach of Stanardsville, VA, a brother, Leo Shifflett of Dyke; four sisters, Gracie Roach of Stanardsville, Blanche Shifflett and Virginia Shifflett, both of Dyke, and Cora Morris of York, Pa.; and three great-grandchildren. A funeral service will be 2 p.m. Saturday at Nortonsville Pentecostal Church, of which she was a member. with interment in the church cemetery. The Rev. Edwin "Buzzy" Deane will officiate. The family will receive friends from 7 to 8:30 p.m. this evening at the, Ryan Funeral Home in Quinque.

GERTIE MORRIS SHIFFLETT BADGETT
The Daily Progress, Charlottesville, VA
Gertie Morris Shifflett Badgett, 84 of Charlottesville, died Wednesday, May 6, 1998, at her home. Born Oct. 28, 1913, in Greene County, she was the daughter of the late Manuel and Lydia Shifflett Morris. Mrs. Badgett was a member of Evergreen Church of the Brethren. Survivors include her daughter, Rozella Weakley and her husband, Leroy, of Charlottesville; two sons, Norman Junior Shifflett and his wife Ruth and Clyde S. Shifflett and his wife Marie, all of Charlottesville; two brothers, Jeff Morris of Charlottesville; and Russell Morris of Dyke; 15 grandchildren; 23 great-grandchildren; and one great-great-grandson. In addition to her parents, she was preceded in death by her husbands, William "Billie" Shifflett and Edward Badgett; two Children, Christine Courtney Morris and Curtis R. Shifflett; a sister, Lela Shifflett; and Three brothers, Hubert Morris, Lonnie Morris and Stewart Morris. A funeral will be held at 2 p.m. Saturday at Evergreen Church of the Brethren. Interment will follow at Evergreen Cemetery. The family will receive friends from 7 to 8 p.m. this evening at Teague Funeral Home. Memorial contributions may be made to Charlottesville/Albemarle Rescue Squad, P.O. Box 160, Charlottesville, Va. 22902. Teague Funeral Home is in charge of arrangements.

GERTIE THOMAS MORRIS SHIFFLETT
The Progress, Charlottesville, VA, Wed, Dec. 28, 2016
Gertie Morris Shifflett, 80, of Old Rapidan Road, Orange died on Sunday, December 25, 2016, at the Mary Washington Hospital, Fredericksburg. Born on February 22, 1936, in Charlottesville she was the daughter of the late Davie F. Thomas and Mary Lee Morris Thomas Dennis. She was a member of the Wolftown Pentecostal Chapel. She is survived by her husband, Harold C. Shifflett of Orange; four daughters, Mary Jane Sorrell-Long of Woodbridge, Gayle Collier and husband, Larry of Orange, Becky Engel and husband, Chuck of Orange, and Barbara Mouberry of Barboursville; one son, Michael Shifflett and wife, Debbie of Orange; three grandchildren, Robert B. Sorrell and wife, Amanda, Curtis Engel, and David Mouberry and wife, Megan; two great grandchildren, Norah Sorrell, and Winter M. Mouberry; three sisters, Barbara J. Rickard of Ivy, Elizabeth Ann Lloyd and fiance, A. J. Morris of Barboursville, and Carolyn Sipe and husband, Charles of Crozet; brother-in-law, Preston Rickard of Orange; and a number of nieces and nephews. She was predeceased by her parents; a grandchild, Peggy Marie Engel; a sister, Geraldine Meadows; three brothers, Lonnie Thomas, Ben Thomas, and Walter Thomas; and three nephews, Mark Wayne Thomas, Daniel Lee Lloyd, and Greg Rickard. A funeral service will be held on Friday, December 30, 2016, at 11 a.m. at the Preddy Funeral Chapel, Orange with interment to be held at the Graham Cemetery. Pastor Jeff Shifflett and Brenda Hutchinson will officiate. The family will receive friends on Thursday, December 29, 2016, from 6 until 7 p.m. at the Preddy Funeral Home in Orange.

GERTIE SHIFFLETT SACRE
The Daily Progress, Charlottesville, VA April 1, 2001
Gertie S. Sacre, 92, of Scottsville, went to be with her Lord Friday, March 30, 2001. She was a faithful follower of Christ, ever devoted to her family, and always put the needs of others first. She was a longtime member of Hinton Avenue United Methodist Church. She was born April 28, 1908, in Greene County, daughter of the late James and Upsie Shifflett, and was the wife of the late Everett Sacre. She also was preceded in death by a daughter, Ruby Sacre Mawyer; two sisters, Eva S. Knight and Hester S. Bledsoe; one brother, James Harding Shifflett; and one grandson, Jeffrey J. Mawyer. She is survived by a grand-daughter, Jennifer Scruggs and her husband, Haden; a son-in-law, Lawrence Joseph Mawyer; three sisters, Sue S. Spiller of Florida, and Doris S. Shiflett and Thelma S. Morris, both of Charlottesville; two brothers, James Shifflett of Charlottesville, and Raymond Shifflett of Maryland; three great-grandchildren, Adam, Amy and Jesse Scruggs; and a host of nieces and nephews. A graveside service will be conducted at 2 p.m. Monday in Riverview Cemetery, with the Rev. Jeff Riddle officiating. The family will receive friends from 7 to 8 p.m. this evening at the Teague Funeral Home.
The family suggests that memorial contributions be made to Hospice of the Piedmont, 1490 Pantops Mountain Place, Suite 200, Charlottesville, Va. 22911. The family wishes to extend a special thank you to Lucy Durham and Annie Evans. Teague Funeral Service is in charge of arrangements.

GERTIE SHIFFLETT WOODS
The Daily Progress, Charlottesville, VA, Sun, Sep. 17, 2006



Gertie Shifflett Woods of Craigsville passed away on Friday, September 15, 2006. She was born November 1, 1912, the daughter of the late William and Bessie Shifflett of Free Union and the wife of the late James Woods. She was 93 years old. She is survived by four children, eight grandchildren and 15 great-grandchildren; two sisters, Avis Morris and her husband, Ollie, of Charlottesville, Dorothy Schneider and her husband, Albert, of Hopewell. She was preceded in death by one daughter, one son; three sisters, Gernie Hazlett, Lucile Rome, Bertha Via; six brothers, Pete, Roman, Roy, Elzie, Raymond and Cecil Shifflett. Gertie was a stay at home mom and loved sitting on her porch. She also raised two grandchildren, they were the joy of her life. She is also survived by a special daughter-in-law, Mary Jane Woods, who was always there for her in every way. Mary Jane we love you very much for what you did for our sister, Gertie. There will always be a special place in our heart for you, God Bless you. Gertie always enjoyed her family's visit from out of town. She would say, "Look who's here, and we are all going out for dinner today, and I'm buying, O.K." Her hobbies were needlework, working puzzles, playing bingo and enjoying her cigarettes. She was a great lady and loved everyone. The family will receive friends from 4 until 6 p.m. Sunday, September 17, 2006, at the Sensabaugh and Zimmerman Funeral Home in Craigsville, Virginia. A graveside service will be conducted 11 a.m. Monday, September 18, 2006, at the Craigsville Cemetery in Craigsville, Virginia.

GERTRUDE SHIFFLETT MCCORMICK
The Denton Record Chronicle, Denton, TX, Mon, Mar. 5, 1934
Mrs. McCormick Of Krum Is Dead
Mrs. Gertrude McCormick, 72, widow of the late George McCormick, died at her home in Krum Sunday afternoon at 1:50 o'clock. She was a sister of H. L. Shifflett of Denton, and the daughter of pioneer residents, the late Mr. and Mrs. H. T. Shifflett. Funeral services were to be held in Krum Monday afternoon at 2:30 o'clock conducted by Rev. T. C. Wright of Denton, and burial was to be in the Plainview cemetery, with H. B. Bartee, George Evans, H. R. Park, R. L. Cole and W. K. Cates as pallbearers. Surviving Mrs. McCormick are four children, Mrs. Anna Morris of Pilot Point, Robert and Ivan G. McCormick and Mrs. Jettie Seber of Krum, five brothers and sisters, Mrs. Susie Smith of Brookfield, Mo., L. K. t of Montague. E. L. Shifflet and Mrs. A. L. Foster of Amarillo and H. L. Shifflett of Denton. Mrs. McCormick was born Sept. 8, 1859 in Luna, MO., and had lived in Denton County 57 years. She was a member of the Baptist Church.


GERTRUDE COSTLEY SHIFLETT
The Citizen, June 2, 2000
Gertrude C. Shiflett, 82, Grantville, Georgia, died May 21, 2000. She was born April 17, 1918 in Coweta County, the daughter of John William Henry and Jewel Emma Bryant Costley. She was a member of the First Baptist Church of Grantville, the Grantville Senior Center and was retired from West Point Pepperell in Grantville. She was preceded in death by her husband, Melvin Shiflett. Survivors include a stepson, Charles Shiflett, Opelika, Alabama; step-grandchildren, Glenn Shiflett, Wedowee, AL, Donna Johnson, Opelika, Joann Hudgins, Newnan, and Brenda Pope, Atlanta; nine step-great-grandchildren; six step-great-great-grandchildren; a great-nephew, David Dorrough, Jonesboro; and a niece, Connie Dorrough, Jonesboro. Services were at Claude A. McKibben and Sons Funeral Home Chapel, Hogansville, with Rev. Jimmie L. Willis officiating. Interment at Oak Hill Cemetery, Newnan.

GERTRUDE FLORENCE SHIFLETT
The Daily Progress, Charlottesville, VA, Sep. 2, 1986
Mrs. Gertrude Florence Shifflett, 88, died Saturday, August 30, 1986, in the Church Hospital in Baltimore, Md. She was born Oct. 14, 1897, in Albemarle County, the daughter of the late Ralph Shiflett and the late Georgia Ann McAllister Shiflett. She was preceded in death by her husband, Henry Shiflett and one son, William Rufus Hawley. Surviving are one daughter, Mrs. Dorothy Couch of Dundalk, Md.; two sons, Thomas Hawley of Baltimore, Md. and Dick Holley of Crozet; three grandchildren; 4 great-grandchildren and 1 great-great-grandchild. The family will receive friends Tuesday evening from 2 to 4 and 7 to 9 p.m. at the Anderson Brothers Funeral Home Chapel. Graveside services will be Wednesday at 12:30 at the Prize Hill Cemetery in Boonesville, VA. The Rev. C.C. Kurtz will officiate.

GERTRUDE L. SHIFLETT MECCARIELLO
MECCARIELLO, GERTRUDE L. 'TRUDY' (nee Shiflett), on May 15, 2005, of Runnemede. Survived by her beloved husband and caregiver Louis to whom she was married for over 57 years. Devoted mother of Patricia Cafiero and her husband James of N. Wildwood. Loving grandmother of James (Suzanne), Andrew (Susan) and Stephen and great-grandmother of Stephanie, Lindsay, Trey, Patrice, Andrew and Preston. Sister of the late Elmira, Lillian and George. Sister-in-law of Vera (Tony), Anna, John (Elsie) and many nieces and nephews. Trudy was President of E.C.W. of St. Wilford Church in Camden. She was also an active member of St. John's Episcopal Church. Relatives and friends are invited to visit the family from 10 to 11am Thursday morning at St. John's Episcopal Church, Chews Landing. Christian Burial Service with communion 11am in the church. Interment St. John's Episcopal Cemetery. Family requests in lieu of flowers donations be made in Trudy's memory to St. John's Episcopal Church, 1704 Old Black Horse Pike, Chews Landing, NJ 08012. Expressions of sympathy may be e-mailed to Condolences@GardnerFuneralHome.com

GERTRUDE LEE TERRELL SHIFLETT
The Waynesboro News Virginian, VA, Wed, Sep. 17, 1952
MRS. GERTRUDE L. SHIFLETT - Mrs. Gertrude Lee Shiflett, 59, 461 Bayard Ave., died at 10:20 p.m., Tuesday, at the University of Virginia Hospital, where she had been a patient for the past two weeks, following a fall in her home. She was born April 2, 1893 in Augusta County, daughter of the late Jack and Mary St. Moyer Terrell. she was a member of the Waynesboro Church of the Brethren. She is survived by her husband, William David Shiflett; three sons, Russell, Arthur, and Samuel, all of Waynesboro; two daughters, Mrs. John (Stella) Canonico, of Clyde, N. Y.; Mrs. Buford (Annie) Fitzgerald, Waynesboro; one sister, Mrs. Garland Finks and one half-sister, Mrs. Dorothy Via, both of Waynesboro; and eight grand children. Body will remain at the Etter Funeral Home until 6 p.m. today, when it will be returned to the residence. Funeral arrangements will be announced later.

GERTRUDE N. SHIFFLETT
The Valley Banner
Gertrude Nina Shifflett, 90, of Little Gap Road, Elkton, died Saturday, Dec. 4, 1999, at Bridgewater Home where she had been a patient since June 6, 1999. Mrs. Shifflett was born May 6, 1909, at Elkton and was a daughter of the late George and Lucy Shifflett. She was a member of ST. Stephen and the Good Shepherd Episcopal Church near Elkton and had worked in the lab at Merck 19 years. Her husband, Carl O. Shifflett Sr., preceded her in death in 1978. She was the last surviving of four children. Survivors include two sons, Carl O. Shifflett Jr. and wife Eleanor Shifflett of Waycross Ga. and A. Owen Shifflett and wife Doris C. Shifflett of Penn Laird; a daughter, Doris E. Chapman of Falls Church; 10 grandchildren, Gary Shifflett of Gaithersburg, Md., Keith Shifflett of Kernersville, N.C., Cynthia Wittig of Singers Glen, Erik Shifflett of Harrisonburg, Lynn Cadogan of Seminole, Fla., Anna Lee Weaver of Ocala, Fla., San Pettit of Fort Valley, Cherie Smith of Reston, Perian Pettit of Falls Church, and Ciel Pettit of Washington, D.C.; and 10 great-grandchildren. The funeral was conducted Tuesday, Dec. 7, by the Rev. Stuart Wood at St. Stephen and the Good Shepherd Episcopal Church. Burial was in Mount Olivet Cemetery in McGaheysville. The family said memorial contributions may be made to St. Stephen and the Good Shepherd Episcopal Church, in care of the Rev. Stuart Wood, 7051 Ore Bank Road, Port Republic 24471. Kyger & Trobaugh Funeral Home in Elkton was in charge of services.

GENEVA SHIFLET
The Athens Banner-Herald, Wednesday, Nov. 7, 2001
Hartwell -- Geneva Herring Shiflet, 89, of 261 Fairview Ave., died Tuesday, Nov. 6, 2001.   A native of Hart County, Mrs. Shiflet was a daughter of the late Fannie Herring Tucker. She was preceded in death by her first husband, Prue Harbin, her second husband, Ozzie Shiflet, and a daughter, Vernell Harbin. She was a homemaker and a member of Macedonia United Methodist Church. Services will be at 11 a.m. Thursday at Strickland Funeral Home with the Rev. Terry Meeks officiating. Burial will be in Macedonia United Methodist Church cemetery.   Survivors include sisters; brothers; two grandchildren; six great-grandchildren; and seven great-great-grandchildren. The family is at the residence of Martha Ayers, 605 Mount Olivet Road, Lot 77, Hartwell, and will receive friends from 7-9 p.m. today at the funeral home.

GILBERT B. SHIFFLETT
The Daily Progress, Charlottesville, VA Aug. 24, 1971
DYKE --- Gilbert B. Shifflett, 73, died yesterday in a Charlottesville hospital.   He was born Sept. 18, 18971 in Greene County, son of the late Lemuel and Mary Shifflett.   He is survived by his wife Nellie Morris Shifflett of Dyke; two sons, Fred N. Shifflett of Stanardsville; four daughters, Mrs. Mamie Morris and Mrs. Louise Haynes of Madison and Mrs. Addie Knight and Miss Cynthia Shifflett of Dyke; a brother, Manis Shifflett of Mission Home; three sisters, Mrs. Vergie Morris of Dyke, Mrs. Fannie Sullivan of Verona and Mrs. Maggie Roberts of Nortonsville; two foster sons, James C. and Elbert B. Morris; 23 grandchildren and a great grandchild. The funeral will be at 2 P.M. Thursday at Evergreen Church of the Brethren with burial in the church cemetery.   Ryan Funeral Home of Stanardsville is in charge of arrangements.

GILBERT EARL SHIFLETT
The Waynesboro News Virginian 1989
Gilbert Earl Shiflett, 76, of Augusta Springs died Friday morning (June 9) in the University of Virginia Medical Center. He was born 31 October 1912, in Albemarle County, a son of the late Henry and Rosie E. Morris Shiflett. He was a member of Augusta Springs Baptist Church. He was retired from the former Lehigh Cement Co. Survivors include his wife, Thelma W. Shiflett; five sons, Earl K. of Churchville, Henry D. of Millboro, Bobby W. of Spotsylvania, Wallace L. of Staunton and Danny Ray Shiflett of Craigsville; four daughters, Mrs. Louise Fridley, Mrs. Joyce Brooks, Mrs. Patricia Smith and Mrs. Bernice Jackson, all of Staunton; two sisters, Mrs. Virginia Snyder of Waynesboro and Mrs. Edna Buchanan of Craigsville; 16 grandchildren and a number of great-grandchildren. A service will be conducted at 2 pm Sunday in Henry Funeral Home chapel by the Rev. Kemper Dean. Burial will follow in Oak Lawn Mausoleum and Memory Gardens. Active pallbearers will be James Woods, Chester Kincaid, H. T. Smith, Pete Wilson, Wayne Burke and William Smiley. Honorary pallbearers will be his grandsons. The family will receive friends from 7 to 7:30 this evening in the funeral home. It is suggested that those desiring may make memorial donations to the Craigsville-Augusta Springs First Aid Crew, Craigsville, VA 24430.
See Wife Thelma's Obit

GILBERT KENNY SHIFFLETT
The Baltimore Sun, Baltimore, MD
SHIFFLETT -- On October 14, 1967, Gilbert Kenny, of Wrights Mills road, Woodstock, Md., beloved husband of Fannie May Shifflett, and devoted father of Mrs. Lenie L. Mardo, Mrs. Nora Holman, Mrs. Ethel Neely, Messrs. Dewey, Harry, Raymond, Alfred and Cecil Shifflett and brother of Mrs. Bell Knight, Mrs. Mildred Mobrey, Mrs. Lula Gooden, Messrs. Alfred, Herman and Grover Shifflett. Funeral from the Higinboth??? Slack Funeral Home, 106 Columbia road, Ellicott City, on Wednesday at 2 p.m. Interment in Lakeview Memorial Park. Visiting hours 3 to 5 and 7 to 9 p.m. Friends please call after 3 p.m. on Monday.
See Wife Fannie's Obit

GILBERT RAY SHIFFLETT
The Daily Progress, Charlottesville, VA, Tue, Aug. 9, 2016
Gilbert Ray Shiflett, age 81, of Crozet, Virginia, died Sunday, August 7, 2016, at Oak Grove Manor Assisted Living in Waynesboro, Virginia, where he had resided since early March 2016. He was born in Albemarle County, Virginia, on January 20, 1935, to the late Clarence H. and Nellie F. Shiflett. Predeceasing him in death were his sisters, Helen S. Graves, Gladys S. Farish, and Dorothy S. Walton; and his brothers, Elwood "Pete" Shiflett, and John Henry Shiflett. Also, predeceasing him was a special sister-in-law, Barbara F. Snead, whom he loved and considered his daughter. Surviving is a sister, Daisy S. Fitzgerald; and a brother, Calvin L. Shiflett. He is also survived by his wife, Joyce Fox Shiflett, whom he married on October 18, 1958, and many nieces and nephews. Even though he was never blessed with children of his own, he is survived by a special nephew by marriage, Clayton L. Shifflett and his wife, Karen; and their two grown children, Jead W. Shifflett, and Charlotte A. Shifflett, all of Crozet, whom he loved and considered his children and grandchildren. They enriched his life in so many ways. Gilbert was a veteran of the U.S. Marine Corps, serving during the Korean conflict. He was employed by Acme Visible Records in Crozet from 1957, when he returned from the Marine Corps, until the closing of the plant in 1990. He was a life member of Crozet Volunteer Fire Department and Crozet Sportsman's Club. We are most grateful to the staff of Oak Grove Manor Assisted Living and Hospice of the Shenandoah for the love and care each gave to Gilbert. To comply with his wishes, there will be no services of any kind. His wish was that you continue with your daily activities and remember him as you knew him. If you care to make a memorial contribution, please consider Hospice of the Shenandoah, P.O. Box 215, Fishersville, VA 22939, Crozet Volunteer Fire Department, P.O. Box 696, Crozet, VA 22932, or Western Albemarle Rescue Squad, P.O. Box 188, Crozet, VA 22932. Anderson Funeral Home, Crozet, Virginia, is in charge of arrangements.

GILBERT THOMAS SHIFFLETT
The Daily News Record Thursday Harrisonburg, VA, Jan. 25, 1979
The funeral for Gilbert Thomas Shifflett, 89, of Penn Laird will be conducted 11 a.m. Friday at Lindsey Harrisonburg Funeral Home by the Rev. Matthew M. Nelson. Burial will be in Mount Olivet Cemetery. Mr. Shifflett died Tuesday at Rockingham Memorial Hospital. He was born Sept. 15, 1889 in Rockingham County and spent most of his life in Penn Laird. He was a member of the United Methodist Church and was employed by Rockingham Motor Co. over 40 years. His wife, the former Eletha Marshall, died March 22, 1964. Surviving are two sons, Emory R. Shifflett of Penn Laird and Russell E. Shifflett of Springfield; two sisters, Tracy Cupp of Maryland and Nora Wood of Rustburg; a brother, Hubert Shifflett of Miami; 14 grandchildren, and nine great-grandchildren. The family will receive friends 7-8 p.m. today at the funeral home.

GILMER RAY SHIFLETT
The Observer April 3, 1999
Gilmer Ray Shiflett, 74, of Free Union died at his home.   Born Oct. 25, 1924 in Albemarle County, he was the son of the late Robert Edgar Shiflett and Jennie Hall Shiflett.   He served in the U.S. Navy.   At the time of his retirement in 1987, he was self- employed.

GINA M. ROSENA SHIFLETT
The Intermountain.com, Jan. 13, 2011
Gina M. Rosena Shiflett, 50, of Bowie, Maryland, passed away on Jan. 10, 2011, after an extended illness. Gina was born on May 8, 1960, at Pittsburgh, Pennsylvania, the daughter of Anthony J. and Lois Black Rosena. She is survived by her husband, Tim Shiflett, of Bowie, Maryland; her father, Anthony J. Rosena of Williamstown; two sisters, Adrianna Piernick (brother-in-law, Rock) of Wyoming, and Cyndi Huff of Ohio; and one brother, John Rosena (sister in-law, Joanne) of South Carolina. Gina was preceded in death by her mother, Lois Black Rosena; one brother, Anthony John Rosena Jr.; and one brother-in-law, Canton Huff. Gina graduated from Williamstown High School with the class of 1978 and from Fairmont State College in 1982 with a degree in elementary education. In 2001, she completed her master's degree in curriculum and instruction at McDaniel College. Gina's teaching career began in Randolph County, before moving to Gastonia County in North Carolina, and then Prince George's and Montgomery County schools in Maryland. Gina was a dedicated wife, caregiver, sister and friend. Her passion for teaching touched the lives of numerous colleagues and students throughout her career. Gina also leaves behind her beloved pets, Panda and Augie. Friends called Wednesday at Beall Funeral Home, 6512 N.W. Crain Highway (Route 3 South), Bowie, Maryland 20715. Funeral services will be conducted today at 10 a.m. at the funeral home. Interment will follow in Monongahela Chapel in Pennsylvania, on Friday at 11 a.m. In lieu of flowers, the family requests donations be made in Gina's name to The Susan G. Komen Breast Cancer Foundation. Online condolences may be made to the family at www.beallfuneral.com.

GINGER KAY COMER
The News Journal, Mansfield, OH, Oct. 11, 2005
LEXINGTON -- Ginger Kay Comer, 47, of Eckert Road died Monday, Oct. 10, 2005, at home after a long illness. She was born June 15, 1958, in Columbus to Melvyn and Janet Bradford Shiflet where she attended Reynoldsburg High School. On Oct. 1, 1976 she married Melvin D. Comer who survives. Together they lived in the area the last 29 years. Ginger was a mother and wife foremost, putting her family above all other tasks. She loved cooking and baking, creating any occasion to gather her... [rest of article missing]

GIVIE PEARL SHIFFLETT COLLIER
The Daily Progress, Charlottesville, VA, Thu, Jul. 12, 1973
Mrs. Givie Pearl Collier, 83, of Earlysville died Wednesday at a Gordonsville hospital. A native of Greene County, she was the daughter of the late Andrew and Laura Hensley Shifflett and the wife of the late Martin Collier. She was also a member of Nortonsville Pentecostal Church. Survivors include one son, Ellie Collier of Earlysville; two daughters, Mrs. Frank Mowbray of Ruckersville and Mrs. Minnie Roach of Charlottesville; one brother Zean Shifflett of Elkton; 17 grandchildren, 23 great grandchildren and 10 great-great-grandchildren. The funeral will be Friday at 1 p.m. at Nortonsville Pentecostal Church with burial in Holly Memorial Gardens. Ryan-Estes Funeral Home of Stanardsville is in charge of arrangements.

GIVENS SHIFLETT
The Staunton Spectator, VA, Wed, Feb. 7, 1896
SHIFLETT - Near Craigsville in this county, Thursday, January 25th., after an illness of several weeks of the grip, aggravated by other maladies, Mr. Givens Shiflett, in the 74th year of his age, leaving surviving one son and three daughters, all married. He was a good citizen and a kind neighbor. He was a member of the Baptist Church. In the absence of his pastor, the funeral was conducted at the residence by Rev. Mr. Bishop of the Methodist Church, and the burial was in the neighborhood burial ground near his residence.

GLADYS SHIFFLETT
The Daily Progress, Charlottesville, VA, Mon, Mar. 27, 1995
Gladys Shifflett, 88, of Stanardsville went to be with the Lord on Saturday, March 25, 1995. She was born April 15, 1906, in Greene County, a daughter of the late William Geer and Lucy Knight Geer. Her husband was the late Gemes Osby Shifflett. She is survived by three daughters, Peachey Shifflett, Lois Shifflett, and Barbara Breeden, all of Stanardsville; four sons, Cecil W. Shifflett, Recil Shifflett, and Melvin Shifflett of Stanardsville and Norman Shifflett of Ruckersville; sixteen grandchildren; twenty great-grandchildren; and one great-great-grandchild; and a number of nieces and nephews. Mrs. Shifflett was preceded in death by a granddaughter, Betty Lam, eight sisters and a brother. She was a member of the Brethren Church. A funeral service will be held at 2 p.m. Tuesday at Mt. Herman Mennonite Church, With the Rev. Eli Slabaugh officiating. Interment will follow in the church cemetery.

GLADYS SHIFFLETT SHIPP
The Daily Progress, Charlottesville, VA, Fri, Oct. 29, 2004
Gladys Mae Shifflett Shipp, 87, went to be with the Lord Thursday, Oct. 28, 2004, at her residence. She was born June 14, 1917, a daughter of the late Joseph Eppard and Martha Marshall Shiflett. She is preceded in death by three sisters, Lillie Adaline Ewing, Dora Alice Crawford, and Nellie Virginia Gibson; six brothers, James Carrol Shiflett, Joseph Lawrence Shiflett, Elijah Finks Shiflett, Ruben John Shiflett, Jessie Willard Shiflett, and Owen Ray Shiflett (twin brother). Gladys was a faithful servant of the Lord for 57 years and helped to win many souls to Him through her many acts of kindness and Christian love. Her greatest desire in life was to see all of her children and grand-children serving the Lord. She was a member of Bible Holiness Church in Elkton, Va. She is survived by her loving husband of 58 years, Harry Shipp; sons, Thelbert Wayne Campbell and his wife, Sherry, of Sedona Ariz., Edward Iseman Campbell and his wife, Frances, Clarence Harvey Shipp and his wife, Maxine, and Buckley Duane Shipp, all of Stanardsville; grandchildren, Gayla Deibert, Jeffery Campbell, Douglas Campbell, Selina Sipe and Scott Shipp; and great-grandchildren, Katlin Campbell, Zack Deibert, Holly Campbell, Seth Deibert, Nicholas Sipe and Haley Sipe. A funeral service will be held at 2 p.m. Sunday, Oct. 31, 2004, at Bible Holiness Church in Elkton, with the Rev. Gary Eddenfield officiating. Interment will follow at Holly Memorial Gardens in Charlottesville. The family will receive friends from 6 to 8 p.m. Saturday, Oct. 30, 2004, at Ryan Funeral Home, Quinque. The family would like to thank Dr. Gordon Morris and his staff for all their caring and love with a special thank you to Nurse Katie. Ryan Funeral Home, Quinque, is in charge of arrangements.
See husband Harry's obit

GLADYS B. SHIFFLET JOHNSON WEBB
The Journal News, Hamilton, OH, Feb. 21, 2004
Gladys B. Shifflet Johnson Webb, age 76, of Reges Road in Irvine, passed away Wednesday February 18, 2004 at the Madison Manor in Richmond after a long illness. She was born October 17, 1927 in Estill County, the daughter of the late Wade and Flora Cox Shifflet. She had been a nurse's assistant at the Butler County Care Facility. She had also been employed by the Estill County Board of Education and had worked as a librarian driving the Book Mobile. She was a graduate of the Estill County High School and the Southern Ohio Business College. She was a member of the Hamilton Church of God and a former member of the Amazing Grace Choir. She is survived by two daughters, Sue McKinney and husband Ray of Irvine, and Debbie Figg and husband Jeff of Richmond; one son, Elmer Wade "Butch" Johnson and wife Becky of Richmond; seven grandchildren, Sam McKinney, Charlotte Roper, Kerensa Johnson, Mariassa Johnson, Dustin Johnson, Joshua Figg and Jessica Figg; and four great grandchildren. She was preceded in death by her husband James L. Webb; one sister, Virginia Lee Shifflet [Webb]; six brothers, Samuel Delbert Shifflet, Donald Morgan Shifflet, Orville Wright Shifflet, Clarence Whitney Shifflet, Lawrence Gentry Shifflet, and William Robert Shifflet. Funeral service will be conducted Saturday, February 21, 2004 at 12:30 pm at the Rose Hill Cemetery in Hamilton Ohio with visitation from 10:30 am until time of service. Friends may call between 6:00pm and 9:00pm at the Warren F. Toler Funeral Home in Irvine, Kentucky.

GLADYS CHRISTINE SHIFLET FLEMING
Mrs. Gladys Christine Shiflet Fleming, 88, formerly of Lincolnton Hwy., Elberton wife of the late Jule Andrew Fleming passed away Sunday, January 8, 2017 at Country Manor Personal Care Home in Tignall, GA. Mrs. Fleming was born March 19, 1928 in Anderson, SC to Wes Shiflet and Marie Shiflet Ballard. She was a member of Flatwoods Pentecostal Holiness Church and was a retired twister from Mohawk-Rocky Ridge Textiles in Calhoun Falls, SC. Survivors include son Tommy L. Fleming of Iva, SC; daughter Connie A. Dove of Tignall, GA; seven grandchildren, seven great-grandchildren and six great-great-grandchildren. In addition to her parents and husband she was preceded in death by a son Donald Gene Fleming and daughter Racheal Louise Fain. Funeral services to celebrate her life will be held 2PM, Tuesday January 10 in the Memorial Chapel of Berry Funeral Home with Rev. Phillip Hart officiating. Interment will follow in Forest Hills Memorial Park with Jason Dove, Jamie Dove, Jake Campbell, Tyler Campbell, Justin Moore and Brandon Dornberg serving as pallbearers. The family will receive friends from 1-2 PM just prior to the service at Berry Funeral Home. Flowers are optional and memorials may be made in her honor to Flatwoods Pentecostal Holiness Church.

GLADYS FAYE SHIFLETT KNIGHT
The Daily Progress, Charlottesville, VA July 14, 1993
Gladys Faye Knight, 67, of Charlottesville died Tuesday, July 13, 1993 at home. She was born May 4, 1926, in Albemarle County, daughter of the late Joseph and Eliza Shiflett. Mrs. Knight was a devoted wife, mother and grandmother. She was a member of the Wesleyan Church. She is survived by her husband 0f 48 years, Hansford "Jack" Knight of Charlottesville; her son, Wayne Knight and his wife Betty, of Charlottesville; two sisters, Hazel Wilson of Baltimore, Md., and Pearl Batten Pyles of Charlottesville; and two granddaughters, Kim and Tracey Knight, both of Charlottesville. She was preceded in death by three sisters, Sally Thacker, Della Dale and Carrie Faircloth; and five brothers, Jack Shifflett, Roy Shiflett, Alvin Shiflett, Elmer Shiflett and George Shiflett. Funeral services will be conducted at 10 a.m. Friday in the Teague Chapel with the Rev. Jeffrey Ray officiating. Interment will follow in Monticello Memory Gardens. The family will receive friends from 7 to 8 p.m. Thursday at the funeral home.

GLADYS FRANCES SHIFFLETT FADELEY
The Daily News Record, Harrisonburg, VA, Mon, Dec. 18, 1995
Gladys Frances Fadeley, 84, 9091 N. Congress St., New Market, formerly of Quicksburg, died Dec. 17, 1995, at the University of Virginia Medical Center in Charlottesville, where she had been a patient since suffering a stroke. She was born Nov. 18, 1911, at Marshall and was a daughter of the late William and Ocie Life Shifflett. Mrs. Fadeley was a homemaker and a member of the Quicksburg United Methodist Church. On July 21, 1927, she married Paul Huffman Fadeley, who died Oct. 17, 1988. Survivors include a son, Troy Fadeley, New Market; two daughters, Norma Lam, New Market, and Jeanette Whetzel, Harrison- burg; a sister, Pauline Holsinger, Emmitsburg, Md.; two brothers, Joseph Shifflett, Baltimore, end Howard Shifflett, Orange Park, Fla.; six grandchildren; and seven great-grandchildren. The Rev. George L. Sims will conduct a memorial service at 11 a.m. Wednesday at Reformation Lutheran Church in New Market. Burial will be private in Mount Jackson Cemetery. Friends may call at the homes of her children and at Theis Funeral Chapel in New Market after 9 a.m. Tuesday. Memorial contributions may be made to the building fund of New Market Rescue Squad, P.O. Box 399, New Market 22844.
See Husband Paul's Obit

GLADYS JEAN SHIFFLETT
The Daily Progress, Charlottesville, VA Oct. 20, 1966
FALLS CHURCH - A Half dozen police officers are combing the banks of a small stream here today seeking clues to the "apparent drowning" yesterday of a former Albemarle County woman. The body of Mrs. Gladys Jean Shifflett, 24, was found lying across a log in about 6 feet of water in Tripps Run about 1 p.m. Fairfax County Det. John Briggman said a telephone caller reported seeing what appeared to be a body in the stream. Officers found Mrs. Shifflett's body, but the identification was not made until the information had been published in newspapers and broadcast on the radio. An autopsy is being performed, Briggman said, and added the death was apparently accidental drowning. "We have no reason to believe foul play, "he said. The body is believed to have been in the water less than 24 hours when it was found, Briggman said. Mrs. Shifflett lived at 6803 Chestnut Ave. in Falls Church. She worked at the People's Drug Store there. She is the daughter of Thomas W. and Rose Rosson Frazier of Crozet. She was born in Albemarle County July 12, 1942. She is also survived by her husband, Tom M. Shifflett of Nortonsville, and a sister, Mrs. George Rosson of Crozet. Funeral arrangements are incomplete. Preddy - Teague Funeral Home of Charlottesville is in charge.

GLADYS SHIFLETT FARISH
The Daily Progress, Charlottesville, VA, Sun, Apr. 6, 2014
Gladys S. Farish, 86, of Crozet died peacefully on April 4, 2014. She was born in Albemarle County on April 21, 1927. She is survived by her husband of 68 years, Edward U. (Pete) Farish of Crozet; her daughters, Judith DeGray (Richard), of Sarasota, Florida and Linda Holden (Howard) of Staunton; one grandson, Charles D. (Chad) Wilson, (Mary Katherine) and two great grand-children, Elizabeth Ann and Charles Edward of Tuscaloosa, Alabama. She is also survived by five siblings, John Henry and Gilbert Shiflett of Crozet, Dorothy Walton and Daisy Fitzgerald, of White Hall, and Calvin Shiflett of Charlottesville. Gladys was very active in the Crozet Baptist Church, having taught Sunday School and Bible School for many years. She was a past president of the Crozet Home Demonstration Club and volunteered as a "pink lady" at the University of Virginia Hospital. She also volunteered at numerous other organizations such as the Western State Hospital. A memorial service will be held at Crozet Baptist Church at 2:00 pm on Monday April 7, 2014, followed by a reception at the church. In lieu of flowers, one may make a donation to the Western Albemarle Rescue Squad, P. O. Box 188, Crozet, Virginia 22932, or the Senior Fellowship Committee at the Crozet Baptist Church, 5804 St. George Ave., Crozet, VA 22932 or Hospice of the Piedmont, 675 Peter Jefferson Parkway, Suite 300, Charlottesville, VA 22911 Recognizing Gladys' love of nature one may hang a birdhouse or plant a flower garden in her memory. The family is being served by Anderson Funeral Home of Crozet. Andersonfuneralservice@gmail.com

GLADYS M. SHIFFLETT
The Daily Progress, Charlottesville, VA March 18, 1963
CROZET – Mrs. Gladys M. Shifflett, 45, died Monday at her home after a long illness.   A daughter of Mrs. Nettie Morris and the late Newton Morris, she was born April 1, 1917, in Albemarle County.   Besides her mother she is survived by her husband, Thomas H. Shifflett; four brothers, Fulton Morris and Randolph Morris and Dewey Morris of Crozet, and three sisters, Mrs. Harry McAllister of Crozet, Mrs. Willie Walton and Mrs. Dorothy Liveley of Charlottesville.   A funeral service will be held at 2 p.m. tomorrow at Crozet Methodist church with burial in Mt. Moriah Methodist Church Cemetery at White Hall.

GLADYS M. SHIFLETT SULLIVAN
On April 6, 1990 Gladys M. (nee Shifflett), beloved wife of Roy Sullivan and loving mother of Naomi Roberts. Also survived by three grandchildren and three great-grandchildren.   Funeral Service at the Joseph N. Zannino Funeral Home, 263 South Conkling Street (at Gough) on Tuesday at 11 A.M.   Interment Parkwood Cemetery.   Friends may call Sunday from 7 to 9 P.M. and Monday from 3 to 5 and 7 to 9 P.M.

GLADYS M. SHIFFLETT
The Bristol Herald Courier, Bristol, TN, Tue, Jul. 27, 2010
BRISTOL, Tenn. Gladys M. Shifflett, age 93, went to be with the Lord on Monday, July 26, 2010, in the Bristol Regional Medical Center. She was born Jan. 29, 1917, in Bristol Virginia, a daughter of the late Baxter and Susie Denton Shaffer, and has lived her life in the Bristol area. She was the owner of Shifflett Upholstery Shop and was a member of the Euclid Avenue Baptist Church. She was the widow of William P. "Shorty" Shifflett. She is survived by: children, William P. Shifflett Jr. and wife Jeanette, Judy Dickson and husband Buddy, Bobby J. Shifflett, Danny H. Shifflett and wife Carol; seven grandchildren; 10 great-grandchildren; four great-great-grandchildren; several nieces and nephews. A service for Mrs. Shifflett will be held 11 a.m. Thursday, July 29, 2010, in the Glenwood Mausoleum Chapel with Rev. Scott Price and Rev. Bob Jones officiating. The family will receive friends Wednesday from 6 to 8 p.m. at the funeral home. The family would like to express their appreciation to Emma Honeycutt for her loving care, prayers and support. Online condolences may be registered at www.weaverfuneralhome.net Arrangements have been made with Weaver Funeral.

GLADYS M. SHIFFLETT TAYLOR
The Daily Progress, Charlottesville, VA, Sun, Jul. 18, 2004
Gladys M. Taylor, age 85 of Stanardsville went home to be with the Lord, Friday July 16, 2004. She was born in Greene County Feb.21.1919, a daughter of the late Jesse James and Katie Blanche Knight Shifflett. She is preceded in death by her husband Brooksey Taylor of 37 years. She was also preceded in death by one daughter; Katie Frances Hensley, one son; Roger D. Taylor, one grandson; Rodney C. Taylor, and one brother; Junior Shifflett. She is survived by two sons; Archie Taylor and his wife Janet of Earlysville, Steve Taylor and wife Susie of Stanardsville, one daughter; Faye Lawson and her husband Gilmer of Stanardsville, five sisters; Dorothy Lam and husband Harry of Ruckersville, Ruby Roach and husband Wilbert, Bernice Deane of Stanardsville, Marie Drumheller of Charlottesville, Doris Shifflett and husband Earnest of Rockville, MD. two brothers; Otis Shifflett and wife Margie of Charlottesville and Vernon Shifflett and wife Jackie of Charlottesville, nine grandchildren; Rhonda Oliver, Tammy Kitchen, Clinton Lawson, Anthony Lawson, Travis Hensley, Mike Taylor, Brandy Comer, Troy Taylor, and Dennis Taylor, 14 great- grandchildren; Mary Beth, Amy, Susan, and Joshua Oliver, Skylar and Meghan Kitchen, Kelsie and Cameron Lawson, Devon and Dakota Taylor, Steven and Katie Sue Comer and Tiffany and Cody Taylor. Mrs. Taylor was a very special person to many people in her life. She was a mother, grandmother, great-grandmother and sister to her family, but was a friend to many outside her family. She was a mama and grandma to many outside the family. You were always welcome in her home and her kitchen was the most important room in the house. One did not leave her home hungry. She was known for her gardening, canning, flowers, and quilting. A funeral service will be held 11:00 a.m. Monday July 19, 2004 at the First Bible Baptist Church, route 33, Ruckersville with the Reverend James Wood officiating. Interment will be at Evergreen Cemetery. The family will hold a reception following the service at Mrs. Taylor's residence. The family will receive friends from 6:00 to 8:00 p.m. this evening at the Ryan Funeral Home, Quinque. The family would like to thank Hospice of the Piedmont, nurses, aides for their special loving care given to mom and also Tanya. Ryan Funeral Home is in charge of arrangements.
See Sister Dorothy's obit
See Brother James's obit
See Father Jesse's obit

GLADYS MARIE SHIFFLETT STEPP
The Daily News Record, Harrisonburg, VA, Mon, Mar. 12, 2007
Gladys Marie Shifflett Stepp, 93, of Elkton, died Saturday, March 10, 2007, at the home of her daughter in Bentonville. Mrs. Stepp was born Oct. 10, 1913, in Rockingham County, and was the daughter of the late Earman Franklin and Ida Florence McCauley Shifflett. She was a homemaker and was a member of St. Peter's United Methodist Church. On Nov. 29, 1933, she married Raymond Henry Stepp, who preceded her in death July 20, 1998. Surviving are five sons, Robert H. Stepp of Front Royal, Kenneth F. Stepp, Raymond A. Stepp, and B. Martin Stepp, all of Elkton, and James L. Stepp of Stanardsville; eight daughters, Margaret Rinaca of Shenandoah, Judith Hensley, Dale Comer, and Lois Morris, all of Elkton, Polly Monger of Harrisonburg, Elaine Offenbacker of Port Republic, Jewell Croft of Bentonville, and Eva Huffman of Grottoes; 40 grandchildren; 78 great-grandchildren and nine great-great-grandchildren. The Rev. Eric Croft will conduct the funeral 2 p.m. Tuesday at the Kyger Funeral Home in Elkton. Burial will follow at St. Peter's Cemetery near Elkton. The family will receive friends from 7-8 this evening at the funeral home. Friends may also call at the home of her son, B. Martin Stepp, East Point Road in Elkton, at any time.
See Husband Raymond's Obit

GLADYS M. SHAFFER SHIFFLETT
Find-A-Grave website
Gladys M. Shifflett, age 93, of Bristol, TN went to be with the Lord on Monday, July 26, 2010 in the Bristol Regional Medical Center. She was born January 29, 1917 in Bristol, VA a daughter of the late Baxter and Susie Denton Shaffer, and has lived her life in the Bristol area. She was the owner of Shifflett Upholstery Shop, and was a member of the Euclid Avenue Baptist Church. She was the widow of William P. "Shorty" Shifflett. She is survived by: Children: William P. Shifflett, Jr. and wife Jeanette, Judy Dickson and husband Buddy, Bobby J. Shifflett, Danny H. Shifflett and wife Carol. Seven Grandchildren, Ten Great Grandchildren, Four Great Great Grandchildren. Several Nieces and Nephews. A service for Mrs. Shifflett will be held 11AM Thursday, July 29, 2010 in the Glenwood Mausoleum Chapel with Rev. Scott Price and Rev. Bob Jones officiating. The family will receive friends Wednesday from 6 to 8:00PM at the funeral home. The family would like to express their appreciation to Emma Honeycutt for her loving care, prayers and support. Arrangements have been made with Weaver Funeral Home.

GLADYS MARY [SHIFFLETT] HENSLEY
The Daily News Record, Harrisonburg, VA, Mon, Apr. 12, 2010
Gladys "Pearl" Mary Hensley, 88, of Elkton, passed away Saturday, April 10, 2010, at Rockingham Memorial Hospital. Mrs. Hensley was born April 6, 1922, in Rockingham County, and was a daughter of the late Clark and Bertha Shifflett. Besides her parents, she was preceded in death by two brothers and six sisters. Mrs. Hensley was a homemaker and enjoyed baby-sitting for her family and neighbors; she also loved the outdoors and enjoyed working in her garden. On Jan. 21, 1944, she married Clegg Hensley, who survives. Also surviving are one son, Eugene R. Hensley and wife, Sherry, of Elkton; one daughter, Mary Jean Lawson and husband, Randolph, of Elkton; one brother, Elmer Shifflett; four sisters, Betty Williams, Ada Wyant, Dorothy Wyant and Maggie Dean; seven grandchildren, Rodney Hensley, Chris Hensley and wife, Elizabeth, Hollie Lam and husband, Josh, Randolph Lawson Jr. and wife, Marla, Sheila Gibson and husband, Kenny, Danny Lawson and wife, Rachel, and Darrell Lawson and wife, Tina; 13 great-grandchildren, six great-great-grandchildren and numerous nieces and nephews. The funeral service will be held 11 a.m. Tuesday, April 13, 2010, at Kyger Funeral Home in Elkton with the Rev. Jimmy Kite and the Rev. Nona F. Allen officiating. Burial will follow at Elk Run Cemetery in Elkton. The family will receive friends from 7 to 8 p.m. Monday at the funeral home. Online condolences may be sent to the family at www.kygers.com.

GLADYS VIRGINIA SHIFFLETT DEAN
The Daily News Record, Harrisonburg, VA, Wed, Feb. 15, 19795
Gladys Virginia Dean, 85, of Harrisonburg died February 14, 1995, at Camelot Hall Nursing Home, where she had been a resident since October 1994. She was born February 2, 1910, in Rockingham County and was a daughter of the late Asbury Brazil and Emma Royer. She was a retired employee of Rockingham Memorial Hospital with twenty-one years of service. On November 29, 1929, she married Otis Franklin Dean, who died June 21, 1967. She is survived by two eons, Calvin C. Dean of Broadway and Marvin L. Dean of Columbus, Ohio; three daughters, Agnes Baugher, Sharon Fielding of Elkton, and Nancy Hevener of Broadway; one sister, Lizzie Dean of Harrisonburg; fourteen grandchildren, Jean Brooks, Douglas Dean of Roanoke, Betty Arey of Clover Hill, Susan Rion, Rhonda Gooden, Regina Fielding, Amy Whitfield, all of Elkton, Robbie Dean of Weyers Cave, Belinda Sites, Tony Dean of McGaheysville, Cynthia Martin, Rob Fielding of Broadway. Kim Wilkins of Timberville, and Michael Dean at the University of Georgia. A number of great-grandchildren and great-great-grandchildren also survive. Besides her husband, she is preceded in death by five children, Whitfield Franklin Dean, Ennis Lorraine Dean, Claude Robert Dean, Betty Baugher Sipe, and Peggy Ann Merica. Funeral services will be conducted Thursday afternoon at 2 o'clock at the Kyger-Pence Funeral Home near McGaheysville by the Reverend Daniel Smucker. Burial will be in the Mt. Olivet Cemetery in McGaheysville. The family will receive friends this evening at the funeral home 7- 8 o'clock.

GLADYS JOSEPH SHIFFLET
The Daily News Record, Harrisonburg VA, Sat, Mar. 31, 1979
Gladys Joseph Shifflet, 59, of 825 Elm St., Harrisonburg died early Friday morning at her home. She was born Sept. 21, 1919 in Harrisonburg and was a daughter of the late William and Sadie Arey Joseph. She was a graduate of Harrisonburg High School, James Madison University and took graduate courses at University of Virginia. She worked for Harrisonburg city schools 3D years, teaching first grade at Waterman and Keister elementary schools. She was a member of Asbury United Methodist Church, Harrisonburg Woman's Club and secretary of Alpha Delta Kappa sorority. On Aug. 10, 1941, she married William R. Shifflet, auditor for the city of Harrisonburg, who survives. Also surviving are a daughter, Linda Hayden of McLean; a sister, Virginia Kagey of Dayton, and two grandchildren. The funeral will be conducted 3:30 p.m. Sunday at Asbury United Methodist Church by the Rev. James John. Burial will be in East Lawn Memorial Gardens. The body is at Lindsey Harrisonburg Funeral Home, where the family will receive friends 7:30-9 p.m. today. Contributions may be made to a memorial fund at W. H. Keister Elementary School in Mrs. Shifflet's memory. They may be sent to Robert Horst, principal, Keister School, 100 Maryland Ave., Harrisonburg.

GLADYS VIRGINIA SHIFFLETT DOVE
The Daily News Record, Harrisonburg, VA, Sat, Jan. 3, 1981
Mrs. Gladys Virginia Shifflett Dove, 58, of Gaithersburg, died Thursday, Jan. 1 at Montgomery General Hospital, Olney. She was a daughter of the late Mary Anna Sutty Shifflett. Mrs. Shifflett is survived by her husband Melvin Floyd Dove seven children, Stanley Dove, of Germantown. and Ardelia Browning, Donny Ray Dove, Darlene Dove, Lisa Rose Dove, Dana Lynn Dove and Jeffrey Allen Dove, all of Gaithersburg: three sisters. Valley Dimple. Gaithersburg, Arbutus Beech, Kensington and Hazel Thurn, Germantown; five brothers. Melvin Shifflett, of Winchester, Va. Louis Shifflett, of Clarksburg. Allen Shifflett, of Gaithersburg, and Bobby Shifflett and Sutty Shifflett both of Mount Airy. and five grandchildren. Friends may visit from 2 - 4 and 7 - 9 p.m. Sunday. Jan. 4. at the Francis H. Barber Funeral Home, Laytonsville. Funeral services will be held at 11 am. Monday, Jan 5. at the Flower Hill Church of the Brethren, Redland. The Rev, Roy Johnson. pastor will officiate. The casket will be open at the church from 10 - 11 a.m. Monday. Internment will be in Parklawn Cemetery.

GLEN C. SHIFLET
The Brazosport Facts, Clute, TX, Wed, Jul. 24, 1996
Funeral services for Glen C. Shiflet, 61, of Sweeny will be held at 2:00 p.m., Thursday, July 25, 1996, at Baker Funeral Home in West Columbia with Rev. Jim Green officiating. Burial will be in Sweeny Cemetery. Mr. Shiflet passed away Tuesday, July 23, 1996, at his residence. Friends may call from 1:00 to 8:00 p.m., today, July 24, 1996, at Baker Funeral Home in West Columbia. He was preceded in death by his daughter, Karen Lee Shiflet. Survivors include his wife, Margaret Geraldine Shiflet of Sweeny; sons, Stanley Glen Shiflet of Sweeny, Stephen Gene Shiflet of Angleton and Jimmy Doyle Shiflet of Streeter, Illinois; daughters, Dana Gay Frizzell of Freeport and Lisa Darlene Mills of Houston: brothers, James O. Shiflet of Clute, J. R. Shiflet of Roans Prairie and Bryant Shiflet of Lufkin; sister, Ruby Montgomery of Madisonville; 6 grandchildren; and 2 great-grandchildren. Pallbearers will be nephews and co-workers. Arrangements by Baker Funeral Home in West Columbia.

GLEN EDWARD SHIFFLETT
The Frederick News Post, Frederick, MD, Thu, Jan. 2, 1997
Mr. Glen Edward Shifflett, 49, of Gaithersburg, died Tuesday, Dec 31, at Shady Grove Adventist Hopita1, Rockville Born Sept 22, 1947, in Baltimore, he was a son of Sarah Ruby Shifflett of Gaithersburg and the late Ernest C. Shifflett. He was a member of the Fraternal Order of Eagles Aerie 3509, Gaithersburg. Surviving in addition to his mother are two daughters, Barbara A. Shifflett of New Market and Christina M. Risk of Damascus; a son, Glen E. Danny Risk of Germantown; two brothers, Wayne Shifflett and wife Jan of Gaithersburg, and Jimmy Shifflett and wife Patty of Damascus; three grandchildren; and many nieces and nephews. Friends may call from 3 to 5 p m and 7 to 9 p. m. Friday Jan 3. at the Olin L. Molesworth Funeral Home, 26401 Ridge Road, Damascus, where funeral services will begin at 11 a. m. Saturday, Jan 4. Burial will be in Norbeck Memorial Gardens, Olney.

GLENDA JEAN SHIFFLETT
The Carroll County Times, Carroll Co., MD, Thu, Jul. 19, 2012
Glenda Jean Shifflett, 67, of Baltimore, died Tuesday, July 17, 2012, at the Hospice of the Chesapeake Tate House after an extended illness. Born Oct. 24, 1944, in West Virginia, she was the daughter of the late Everett and Beatrice Titchel Livengood. She was a homemaker who enjoyed reading and was spiritual. Surviving are daughter and son-in-law Michelle and Dennis Collins; sisters Joyce Reese and Janet Luma; grandchildren Mallorie and Morgan Collins; great-grandchildren Olivia Frans and Elijah Collins-Sepe; and a companion, Walter "Joe" Pickett. She was predeceased by siblings Harry and Junior Livengood, Evelyn Garlow, Doralee Tasker, and Rose Stevens. The family will receive friends from 7 to 9 p.m. today at Jeffrey N. Zumbrun Funeral Home, 6028 Sykesville Road, Eldersburg. A funeral service will be held at 11 a.m. Friday at the funeral home. Interment will be private. Memorial contributions may be sent to the American Cancer Society, 1393 Progress Way, Suite 908, Eldersburg, MD 21784. Online condolences may be offered at www.jnzumbrunfuneralhome.com.

GLENN A. SHIFFLETT
The Daily Progress, Charlottesville, VA, Sat, Feb. 11, 1978
VIRGINIA BEACH - Glenn A. Shifflett, 57, of Virginia Beach died Thursday night. He had had cancer five years. He was a former state trooper in the Harrisonburg area. He also was a state arson investigator and had worked for the National Automobile Theft Bureau in New York. He was born February 10, 1920 near Stultz Mill and was a son of the late Charlie and Mollie Van Pelt Shifflett. He was married to the former Katherine Carr of Franklin, who survives. He retired and moved to Virginia Beach 2 1/2 years ago because of his health. He served in the Navy during World War II. Also surviving are two sons, Donald Glenn and Meredith, both at home, and a brother, Guy Shifflett of Panama, Pa. The funeral will be 2 p.m. Sunday at the Holland Baptist Church near Franklin. The body is at the H.D. Oliver Funeral Home in Virginia Beach.

GLENN DALE SHIFFLETT, SR.
The Daily Progress, Charlottesville, VA, Sun, Nov. 14, 2004
On Nov. 13, 2004, Glenn left the loving arms of his family to join his mother and father in Heaven. Born on Dec. 10, 1952, in Charlottesville, Va. son of the late Caney and Guyula Shifflett. He was employed by the City of Charlottesville for 31 years. He was the loving husband of Patricia C. Shifflett, a wonderful father and friend to his two sons and their wives, Glenn Jr. and Kimmie, Jason and his wife, Kelley. He was grandfather to six grandchildren that he adored; Brett, Austin, Kristin, Andrew, Kassady and David. He leaves to cherish his memory; four sisters and two brothers, Edith Shifflett, Joyce Lawson, Billy Shifflett, Nancy Conley, Sharon Shifflett and Juston Shifflett; as well as many friends and loved ones. Glenn loved to hunt and fish and be with his family and he will be missed by us all. The family will receive friends from 6 to 8 p.m. Monday, Nov. 15, 2004, at the Ryan Funeral Home, Quinque. Funeral services will be held at a later date and will be private. In lieu of flowers the family suggest memorial donations be made to a charity of choice. Ryan Funeral Home, Quinque, is in charge of arrangements.

GLENN FRANKLIN SHIFFLETT
The Daily Progress, Charlottesville, VA Jan. 18, 1984
Glenn Franklin Shifflett, age 35, of Ruckersville died Tuesday in Ruckersville.   He was born in Charlottesville, son of the late Fannie Irene Shifflett.   He is survived by his father, John Lillard Shifflett; his stepmother, Eunice M. Shifflett of Quinque; his wife, Carolyn S. Shifflett; one daughter, Angela D. Shifflett; two sons, Glenn F. Shifflett jr. and Gregory Todd Shifflett all of Ruckersville; half sister, Lelia Clark of Front Royal.   A graveside service will be held at 2 P.M. Friday at Holly Memorial Gardens. The Rev. Arthur DeChent will officiate. The family will receive friends Thursday evening from 7 to 8:30 at the Ryan Funeral Home, Quinque.

GLENN FRANKLIN SHIFFLETT JR.
The Daily Progress, Charlottesville, VA, Tue, Jul. 27, 1993
Glenn Franklin Shifflett Jr., 26, of Ruckersville died Sunday, July 25, 1993 in a Charlottesville hospital. He was born April 27, 1967, in Charlottesville, son of the late Glenn Franklin Shifflett Sr.. He is survived by his mother, Carolyn Safley Deane, and stepfather, Bennie Franklin Deane Jr. of Dyke. His wife, Lisa Shifflett; two sons, Jonathan Tyler Shifflett and Austin Alexander Shifflett, all of Ruckersville; his maternal grandmother, Mary K. Safley; his paternal grandmother, Marie Shifflett; a sister, Angela D. Shifflett of Madison; a brother Gregory Todd Shifflett of Dyke; a stepbrother, Scott Deane of Charlottesville; and a number of aunts and uncles. A funeral service will be conducted at 2 p.m. Wednesday at the Ryan Funeral Chapel with the Rev. Malcolm Powell officiating. Interment will follow in Holly Memorial Gardens. The family will receive friends 7-9 p.m. today at the Ryan Funeral Home Chapel, Quinque.

GLENN ROBERT SHIFFLETT
The Winchester Star, Winchester, VA, Sat, Jul. 4, 2015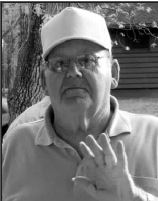 Glenn Robert Shifflett, 77, of Frederick County, Virginia, died Thursday, July 2, 2015 at Winchester Medical Center. Glenn was born in 1938, in Winchester, Virginia, the son of the late Paul and Belva Shifflett. He was a graduate of James Wood High School Class of 1956, where he was a Drum Major with the James Wood Band. He was a propane delivery truck driver with Columbia Gas, retiring in 2003. He was a very active member of the Church of Christ at Mountain View. He volunteered at the Food Bank in Winchester and was a member of the Ruritan for over 20 years. Glenn was in charge of the Ruritan Skirmish Food Stand since 2007 and loved to cook and add his special touches to the preparation of food. He was instrumental in building the outdoor gas BBQ at the Skirmish Stand. He also received the Tom Downing Award from the Ruritan. He was fondly remembered for being a drummer for Patsy Cline many years ago. Mr. Shifflett loved his gardens and animals especially his pals, Bo and Bugs. One of his greatest joys was playing with his grandbabies. He married Maxine Fletcher on November 17, 1969, in Brunswick, Maryland. Surviving with his wife are his daughters, Kimberly Sibert and husband, Gary, Jr., of Winchester, Denise Aikens of Bunker Hill, West Virginia; son, Dean Shifflett of Winchester; 6 grandchildren; 4 great grandchildren; sister, Elizabeth "Biz" Braghini and husband, Timothy, of Winchester; and brothers, Ray Shifflett and wife, Eva, of Stephens City, Paul "Eddie" Shifflett and wife, Glenna, of Winchester and Roger Shifflett of Stephens City; sister-in-law and niece, Susan and Natasha Gochar. His daughter, Janet Sneckenberger and sister, Linda Broy, preceded him in death. The family will receive friends on Monday, from 6:00-8:00 PM, at Omps Funeral Home, Amherst Chapel. A funeral service will be conducted at 11:00 AM, on Tuesday, at Church of Christ at Mountain View, 153 Narrow Lane, Winchester, with Reverend Charles W. Doughty officiating. Interment will be in Shenandoah Memorial Park, Frederick County, Virginia.

GLEN W. SHIFFLETT
The Daily News Progress, Charlottesville, VA May 12, 2002
Glen W. Shifflett, 49, of Stanardsville, departed this life Thursday, May 9, 2002, after a short battle with cancer. He is survived by his father and stepmother, Leao and Geri Shifflett, of Stanardsville; a sister, Sharon Lamm and friend, Lori Baker; two nieces, Samantha Shifflett and husband, Allen, and Lora Deane Shifflett and husband, Mike; a nephew, Lynn "Blu" Deane and his wife, Tammie; two special great-nephews, Colby Shifflett and Dalton Collins; a special friend and co-worker, Fred Daus; and a number of special friends. He was preceded in death by his mother, Anna Mae Shifflett; a sister, Lois S. Deane; and two special nieces, Renae Darnell and Cheyanne Collins. Glen was a dedicated son and hard worker. He loved to listen and play bluegrass and gospel music. Glen touched the lives of all who knew him and will be deeply missed. A funeral service will be held at 3 p.m. Sunday at Nortonsville Church of God, with Pastor David Allison officiating. Interment will be in Evergreen Cemetery. The family will receive friends from 6 to 8 p.m. this evening at the Ryan Funeral Home Chapel in Quinque.

GLEN W. SHIFFLET
Glen W. Shifflet, age 89 of Marion, passed away on Thursday December 14, 2017 at his residence. Glen entered into this world on July 28, 1928 to the late John and Magaret (McKinnis) Shifflet in Vinton County, Ohio. On May 12, 1956, he married Barbara Pinkerton in Columbus, Ohio. Glen retired after 42 years as a Set-Up Fabricator with Fairfield Engineering. He will truly be missed by family and friends. He was preceded in death by his parents: John and Margaret Shifflet and his brothers: Bob Shifflet and Tom Shifflet. Glen will be missed by his wife: Barbara Shifflet of Marion, OH; his two sons: Randy Shifflet of Marion, OH and Danny Shifflet of Mt. Vernon, OH; his two brothers: James (Fairy) Shifflet of Marion, OH and Francis (Carolyn) Shifflet of West Jefferson, OH; his two grandchildren; Nathan Shifflet and Anthony Shifflet; and his five great grandchildren: Izic, Korbin, Lenox, Addison and Lawson. Friends and Family may come to celebrate Glen's life on Sunday December 17, 2017 starting at 2 pm to 4 pm at the Boyd-Born Funeral Home in Marion, Ohio. In lieu of flowers, donations may be made to the Kindred At Home Hospice, 1199 Delaware Avenue, Suite 102A, Marion, OH 43302.

GLEN WILSON SHIFLET
The Daily News Record, Harrisonburg, VA, Thu, Oct. 14, 2010
Glen Wilson Shiflet, 75, of Broadway, Va., died Oct. 12, 2010, in Fulks Run. He was born Sept. 3, 1935, in Rockingham County, and was a son of the late Roy H. Shiflet Sr. and Annie Myers Shiflet. He was a farmer and retired from Wamplers. He was a member of Mountain Grove Church of the Brethren in Fulks Run, where he served as a lifetime trustee and deacon and a moderator for 41 years. He was currently serving on the W.R.E. Board. He was a lifetime member of Virginia Bear Hunters Association. He was devoted to the Lord, the church, and his family, especially his grandchildren. On June 26, 1956, he married the former Joy Fulk, who survives. Also surviving are five sons, Jerry Shiflet and wife, Joyce, of Broadway, Randy Shiflet and wife, LaDonna, of Broadway, Bart Shiflet of Broadway, Kevin Shiflet and wife, Anita, of Broadway, and Everette Shiflet of Broadway; a daughter, Krista Orebaugh and husband, Shannon, of Broadway; grandchildren, Chassidy and husband, Josh, Megan, Jordan, Randy II, Courtney and husband, Mark, Jeremiah, Tyler, Kendra, Tiffany, Lauren; two great- grandchildren, Zoe, Landon; two brothers, Charles Shiflet Sr. of Hinton and Rodney Shiflet of Dayton; five sisters, Frances Yannal of Harrisonburg, Juanita Smith of Dayton, Louise Ritchie of Harrisonburg, June Counts of Harrisonburg and Donna Hartman of Dayton. Two brothers, Linwood Shiflet and Roy Wayne Shiflet, preceded him in death. The Revs. Donald Guthrie, Sonny Dodds and Max Fisher will conduct a funeral service 11 a.m. Friday at Mountain Grove Church of the Brethren. Burial will be in the Mountain Grove cemetery. Honorary pallbearers will be Bear Hunters. The family will receive friends from 5 to 8 p.m. Thursday at the Grandle Funeral Home in Broadway. Memorial contributions may be made to Mountain Grove Church of the Brethren Building Fund, c/o Ronnie Fulk, 13089 Jenny Lane, Fulks Run, VA 22830. Online condolences may be left for the family at www.grandlefuneralhome.com.

GLENDA FAYE SHIFFLETT
The Daily Progress, Charlottesville, VA, Mon, Nov. 4, 1996
Glenda Faye Shifflett, 32, of Quinque, passed away Sunday, Nov. 3, 1996, in a Charlottesville hospital. She was born Oct. 19, 1964, and a daughter of Earman Earl Shifflett and Lena Mae Dunnivan Shifflett of Quinque. Besides her parents, she is survived by a sister, Pamela Sue Sacre and a brother, Thomas Dwayne Shifflett; a dear friend and future sister-in-law, Leigh Anne Dutton. She is also survived by a nephew, who was like a brother, Brandon Lee Shifflett and a number of aunts, uncles and cousins. Glenda graduated from Albemarle High School in 1987 through special classes and also worked at Workshop Five for several semesters. She loved country music, laughing, loving friends and family and human kind. She will always be remembered for her beautiful smile and love for everyone and everything. She will be dearly missed. A funeral service will be held 2 p.m. Wednesday at Ryan Funeral Chapel in Quinque, with interment in Eheart Pentecostal Cemetery. Pastor Ronnie Sipe will officiate. The family will receive friends from 7 to 9 p.m. Tuesday at the funeral home.

GLORIA A. SHIFFLETT
The Daily News Record, Rockingham Co., VA Nov. 30, 2002
Gloria A. Shifflett, 65, of Harrisonburg, died Wednesday, Nov. 27, 2002, at Rockingham Memorial Hospital in Harrisonburg.   Ms. Shifflett was born Jan. 10, 1937, in Rockingham County, and was the daughter of the late Floyd R. and Maude Haney Shifflett.   She was employed at Bill Neff Enterprises and was a member of the Evangelical Presbyterian Church.   Survivors include a son, Chris Meadows of Harrisonburg, and a daughter, Bonnie Hammer of Elkton.   The Rev. Jim Martin Sr. will conduct the funeral 11 a.m. Monday at the Kyger Funeral Home in Elkton. Burial will follow at the Elk Run Cemetery in Elkton.   Memorial donations may be made to Glenn Andes Youth Enhancement Fund, 25 South Liberty St., Harrisonburg, Va. 22801.

The Daily News Record, Harrisonburg, VA, Tue, Aug. 2, 2011
GLORIA ALICE SHIFFLETT
Gloria Alice Shifflett, 77, of Elkton, went to be with the Lord on Sunday, July 31, 2011, at Rockingham Memorial Hospital. Mrs. Shifflett was born Oct. 31, 1933, in Harrisonburg, and was a daughter of the late Woodrow and Elsie Cook Simmons. Gloria was a graduate of Harrisonburg High School and was a member of the Elkton Pentecostal Church. She worked for over 20 years for JMU until her retirement. She enjoyed playing bingo with her husband and her good friends. On Feb. 18, 1956, she married Harold " Bennie" Shifflett, who survives. In addition to her hus­band, she is survived by one sister, Phyllis Hodge of McGaheysville, and numerous nieces, nephews and cousins. A memorial service will be held 7 p.m. Thursday, Aug. 4, 2011, at the Kyger Funeral Home Chapel with the Rev. Travis Hensley officiating. The family will receive friends following the service. Memorial contributions may be sent to the Elkton Pentecostal Church, P. O. Box 217, Elkton, VA 22827, or your local Rescue Squad. Online condolence may be sent to the family at www.kygers.com.

GLORIA ELENA SHIFFLET
The Houston Chronicle, Houston, TX, May 27, 2011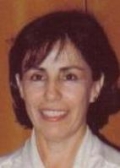 Gloria Elena Shifflet, a 45 year resident of Houston, passed away peacefully Tuesday, May 24 in Pearland Texas. Born October 12, 1933 in Monterrey Mexico, Gloria came to the U.S., met and married the love of her life, Avis R. (Dick) Shifflet and obtained a masters degree at UH. Gloria then cheerfully embraced her life work as an educator in the Pasadena Independent School District. She enjoyed listening to classical music, cooking, travel, laughing, smiling, being with her family, having fun with friends and teaching high school Spanish. In spite of her work schedule, she was a devoted mother, grandmother and eventually, great-grandmother. Words cannot express the loving memories and profound gratitude with which Gloria will be remembered by her son Richard and his wife Kay, son Ron and his wife Daphne, daughter Laurie and her husband Art, grandchildren Travis Bell, Ashley Adams, Melody Shifflet, Lucy Mitchell, Lilly Mitchell, Avisette Orlando and Ronnie Orlando. A host of extended family and former students also celebrate the positive impact Gloria made on their lives as we all bid farewell to this extraordinary daughter, sister, wife, mother, teacher and friend. Visitation will be held in the chapel of South Park Funeral Home in Pearland, Texas from 9:30 a. m. to 10:30 a.m. Saturday, May 28th with Memorial Service at 10:30 a.m.

GLORIA FAYE BROWN SHIFFLETT
The Daily Progress, Charlottesville, VA, Sun, Sep. 22, 2013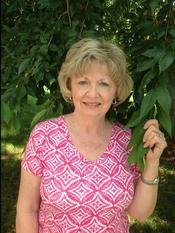 Gloria Faye Brown Shifflett, 62, of Charlottesville, Virginia, passed away on Thursday September 19, 2013, at the University of Virginia Medical Center. Born on November 20, 1950, in Madison, Virginia, she was the daughter of Cecil and Ethel Brown. Gloria grew up in Madison County, where she met her high school sweetheart, David. Gloria and David both worked hard together as young parents to build a foundation and future for themselves and their children. After working in administrative and accounting positions, she then gained her Nursing Home Administrative License from University of Virginia. Gloria then went on to open multiple nursing homes in the area, and then retired from Autumn Care after over 30 years as Administrator. David and Gloria also worked tirelessly to create two successful family businesses, D&G Properties and Seminole Press. Whether colleague, friend, or family member, Gloria's vitality, strength, and selflessness was apparent to everyone. She loved her family and her work and will be missed dearly. Gloria is survived by her loving husband of 46 years, David; her children, David Jr. and his wife, Amy, of Charlottesville, Jan and his wife, Jeanie, of Anchorage, Alaska, and Sarah of Charlottesville; her grandchildren, Lauren, Aaron, Connor, and Trevor; her parents, Cecil and Ethel of Madison; and her brothers, Donald and Harold of Madison. Her family would especially like to thank the Sharp family and both of her work families at Autumn Care and Albemarle Square Family Healthcare. The funeral service will be held 11 a.m. Tuesday, September 24, 2013, at Hill and Wood Funeral Home, with Ron Goss will be officiating. Interment will follow at Holly Memorial Gardens. Flowers are welcome. Friends may send condolences to the family at www.hillandwood.com.

GLORIA JEAN HARRIS SHIFFLETT
The Northern Virginia Daily, VA, Mon, Apr. 23, 2012
Gloria Jean Harris Shifflett, 71, loving and greatly beloved wife, mother, grandmother and great-grandmother, won a stunning and glorious victory in her passing from this life; having been called home to glory and the open arms of her Lord and Savior Jesus Christ on Friday, April 20, 2012. A funeral Victory Celebration service will be held on Wednesday, April 25, 2012 at 11:00 a.m. at Rileyville Baptist Church conducted by Pastor Chris Walker. Burial will be held at Panorama Memorial Gardens at 2:00 p.m. Mrs. Shifflett was born March 15, 1941 in Washington D.C., daughter of the late Ira Lee Harris, Sr. and Zetta Mae Caperton Harris. She was a member of Rileyville Baptist Church. She was a beautician early on, but for the most part of her life she was a homemaker. As such, her most coveted role, and what she wanted to be most, was a wife and mother. Apart from that, being a child of God, it could be said that her greatest desire was to serve the Lord and help others come to know Jesus Christ as their Lord and Savior. For so much of her life she was called upon to suffer from a dreadful affliction, but God gave her a great capacity to love, and she was ever reaching out in love and prayer to her family and others with conviction about their need for Jesus. Surviving are her husband, Jessie Lee Shifflett of Front Royal; three sons, Daniel Shifflett of Front Royal, Mark Shifflett and wife Sharon of Stephens City, and Samuel Shifflett and wife Judith of Bunker Hill, WV; two daughters, Ginger Harden and husband Thomas of Winchester and Julie Goodwin of Martinsburg, WV; nine brothers and sisters, Fred Harris and wife Lisa of Buchanan, WV, James Harris, Elsie Yates, Janet Reed, Billy Harris, Zetta Baker, Tommy Harris, Mary Moses, and Harry Harris all of FL; one half-brother, Ira Lee Harris, Jr. of Charlottesville, VA; one half-sister, Joann Warner of TX; 14 grandchildren; and sixteen great-grandchildren. The family will receive friends on Tuesday, April 24, 2012 from 7:00-9:00 p.m. at Maddox Funeral Home in Front Royal. In lieu of flowers, memorial contributions may be made to Rileyville Baptist Church, 7044 US Hwy 340 North, Rileyville, VA 22650, Attn: Sue Ann Moyer. Sign the Guest Book at www.nvdaily.com/obituaries.

GLORIA JEAN WOOD-SHIFLETT
The Star-Telegram, Fort Worth, TX, Thu, Nov. 21, 2013
STEPHENVILLE - A memorial service to celebrate the life of Gloria Jean Wood-Shiflett, 67, will be held at 1 p.m. Saturday at the Stephenville Funeral Home Chapel with Dale Cartwright officiating. Gloria was born in Ballinger to Sam Henry and Norma Kathern Mitchell-Wood. She married Eddie Shiflett on Nov. 19, 2005 in Fort Worth. Gloria worked for GTE and was retired. Gloria is survived by her husband, Eddie Shiflett of Stephenville; son, Richard Carson and wife Lisa of Edgerton, WI; grandson, Grant Carson of Edgerton, WI; stepson, Robert Shiflett and wife Tammie of Fort Worth; sisters, Sharon and husband Stanley Byrd of Lipan and Donna and husband Billy Grissom of Leveland; brother, Dale Wood and wife Janice of Houston; brother-in-law, Roger Shiflett of Fort Worth; one niece and several nephews. Gloria was preceded in death by two sons, Ronald and Donald Carson. Note: Second marriage to Edward Neal Shiflett

GOLDIE CHAPMAN ROOT
The Daily Progress, Charlottesville, VA
Goldie Chapman Root, 87, of Stanardsville, died Sunday, Jan. 17, 1999, in a Madison nursing home. She was born Sept. 13, 1911, in Greene County, a daughter of the late Henry Jackson and Gustavia Lamm Shifflett. She is survived by a son, Harold T. Chapman and his wife, Peggy, of Stanardsville; three grandchildren, Gail Lynn Vitez and her husband, Daniel of Virginia Beach, Shirley Ann Haney and her husband, Greg, of New Hope, and Troy T. Chapman of Richmond, four great-grandchildren, Leanna Haney, Nathan Ross Haney, Kevin Vitez and Douglas Vitez. Ms. Root was a member of Mt. Olivet Christian Church. A funeral service will be held 1 p.m. Wednesday at Ryan Funeral Chapel in Quinque with interment in Evergreen Cemetery at Dyke. The Rev. Mark Holder will officiate. The family will receive friends one hour prior to the service at the funeral home. The family suggests memorial contributions be given to Mt. Olivet Christian Church, c/0 Louise Sullivan, 5491 Markwood Rd. Earlysville, Va. 22936.

GOLDIE ELIZABETH SHIFLETT GOWL
The Daily News Record, Harrisonburg, VA, Mon, Feb. 4, 2008
Goldie Elizabeth Shiflett Gowl, 90, of Harrisonburg, died Sunday, Feb. 3, 2008, at Oak Lea Nursing Home in Harrisonburg. Mrs. Gowl was born Sept. 11, 1917, in Rockingham County, and was the daughter of the late Robert and Ada Fulk Shiflett. She moved to Virginia Mennonite Retirement Community in September 1998, where she was active in many activities. She was a homemaker and was a member of the Greenmount Church of the Brethren. On Aug. 22, 1936, she married Boyd F. Gowl, who preceded her in death Sept. 26, 1987. She is survived by two sons, Leon Gowl of Harrisonburg and Roger Gowl of Columbus, Ohio; a daughter, Phyllis Mitchell of Harrisonburg; a brother, Harold Shiflett of Harrisonburg, 10 grandchildren and seven great-grandchildren. Pastor Ken Dolan will conduct the funeral 11 a.m. Thursday at Greenmount Church of the Brethren. Burial will follow at Greenmount Cemetery. The family will receive friends from 7-8 p.m. Wednesday at McMullen Funeral Home in Harrisonburg. Memorial contributions may be made to Greenmount Cemetery Perpetual Care Fund, c/o Bob Cullers, 6588 Singers Glen Road, Harrisonburg, VA 22802, or the VMRC Compassion Fund, 1501 Virginia Ave., Harrisonburg, VA 22802.

GOLDIE LEE SHIFFLETT
The Daily News Record, Harrisonburg, VA, Sat, May 21, 2011
Goldie Lee Shifflett, 67, of Timberville, passed away Thursday, May 19, 2011, at Avante in Harrisonburg. She was born Feb. 15, 1944, in Timberville and was a daughter of the late Lee and Arizona Dove. She was also predeceased by her husband, William Chapman Shifflett, in 1997, as well as a son, Willard Orne, and a sister, Mary Miller. Goldie was employed at poultry plants in Harrisonburg and Dayton and later became a caregiver and assisted others in their time of need. Surviving members of the family are her three sons, Tommy Lee Orne of Mount Crawford, Roy R. Orne and wife, Carolyn, of Bergton and William N. Shifflett and companion, Pam, of Timberville; her very close companion, Austin Speelman, of Timberville; three grandchildren, Roy Orne Jr., Jeremy Orne and Joshua Shifflett; two step-grandchildren, Rebecca Clifton and Tommy Clifton; two great-grandchildren, Summer Orne and Morgan Orne; four brothers, Billy Rexrode, Roy Rexrode, Davie Dove and Johnny Dove; one sister, Mildred Dove; and nieces and nephews. Pastor James Kite will officiate a graveside service at 11 a.m. on Monday, May 23, 2011, at Oak Lawn Cemetery in Bridgewater. The family will receive friends for visitation Sunday evening from 5 to 7 p.m. at the Kyger Funeral Home in Harrisonburg, or anytime at the home of William and Pam. Expressions of condolence may be written at www.kygers.com.

GOLDEN LURTY SHIFFLETT
The Daily News Record, Harrisonburg, VA, Fri, Dec. 16, 1994
The funeral for Goldie Lurty Shifflett, 84, Route 3, Dayton, will be held at 2 p.m. Saturday at the McMullen Funeral Home, Route 10, Harrisonburg. The Rev. William Garber and Laney Knight will conduct the service. Burial will be in Mount Clinton Cemetery. Mr. Shifflett died Dec. 14, 1994, at Rockingham Memorial Hospital. He had been a patient at Life Care Center in New Market before being admitted to the hospital. He was born Aug. 29, 1910, in Rockingham County and was the son of the late Warnie and Nettie Roadcap Shifflett. He owned and operated a sawmill at Dayton for 44 years. He was a member of Mount Bethel Church of the Brethren. On Oct. 5, 1929, he married the former Mary Belle Smith, who is a patient at Life Care Center. Also surviving are a brother, Robert Shifflett, Winchester; a half sister, Vada Sharpes, Dayton, and a half brother, Guy Shifflett, Dayton. Friends may call at any time at the McMullen Funeral Home.

GOLDIE MAE SHIFFLETT VIA
The Daily Progress, Charlottesville, VA, Thu, Dec. 2, 1965
Crozet – Mrs. Goldie Mae Via, 61, died here yesterday at the home of her daughter, Mrs. C. A. Jessee. The former Goldie Mae Shifflett, she was born Oct. 4, 1904 in Albemarle County, a daughter of the late George and Maude Shifflett. In addition to her daughter, she is survived by her husband, Joseph A. Via, three sons, George Via of Woodbridge, Julian Via of Grottoes and Charles Via of Charlottesville; and eight grandchildren. The funeral will be held at 3 p. m. Saturday at Prize Hill Church of Boonesville, with burial in the church cemetery. The Hill and Irving Funeral Home is in charge of arrangements.

GOLDIE S. MORRIS
The Daily Progress, Charlottesville, VA, Wed, Jun. 11, 1997
Goldie S. Morris, 81, of Louisa, died Tuesday, June 10, 1997, at her home. She was born Sept. 7, 1915, in Boonesville, daughter of the late Woodford Shifflet and Louise S. Shifflet. Mrs. Morris retired, from Sprint/Centel with 35 years of service as operator and dispatcher in the Repair Department. She was a member of Bybee Road Baptist Church. Surviving are her husband, James A. Morris; three daughters, Mrs. Frances Beasley of Fredericksburg, Mrs. Shirley Wood, Mrs. Ann M. Dawson and her husband, A.W., all of Charlottesville; one son, James E. Morris and his wife, Sharyn, of Richmond; one sister, Mrs. Beatrice Gibson of Catonsville, Md.; 10 grandchildren; 17 great-grandchildren; and four great-great-grandchildren. A funeral will be held at 11 a.m. Thursday, June 12, 1997, at Hill and Wood Funeral Home Chapel with the Rev. Richard Clore and the Rev. Max Green officiating. Interment will be at Monticello Memory Gardens. The family will receive friends from 7 to 8 p.m. this evening at the funeral home.

GORDON C. SHIFFLETT
The Daily Mail, Hagerstown, MD, Sat, Jul. 10, 1943
Gordon C. Shifflett, formerly of the Indian Springs district, was a member of the crew of the cruiser U.S.S. Helena which recently was reported sunk by the enemy. Virginia James of Indian Springs has been writing for Shifflett for the past year, added that she had not heard whether he has been rescued. Shifflett served three years in the army at Hawaii and was mustered out of service just before Pearl Harbor and returned home. He immediately re-enlisted, this time in the Navy and was assigned to the U.S.S. Helena. Shifflett spent all of his boyhood on the farm of Charles C. James of Indian Springs and enlisted here. His mother, Mrs. Emory Shifflett, died while he was in Hawaii. He has a brother, William, who is in the army. Gordon's father resides near Mangansville. NOTE: This looks like a premature obituary published in 1943

GORDON C. SHIFFLET
The Morning Herald, Hagerstown, MD, Mon, May 6, 1968
Gordon C. Shifflett, 47, of 213 Woodpoint Ave., died early Friday morning at the Washington County Hospital. He was born at Cedar Lawn and was a son of the late Emory and Nettie Sullivan Shifflett. He was a member of Indian Springs Church and had served in the U.S. Navy in World War II. For the past eight years he had become employed at Pangborn Corporation. He is survived by his wife, Mrs. Clara Mae Patton Shifflett, son, Gordon E. Shifflet with the U.S. Air Force, serving at Andrews Air Force Base; brothers, John and Cletus Shifflett both of Hagerstown; Cecil of Berkeley Springs, W. Va., Roy of Silver Spring; sisters, Mrs. Virginia Murray of Rockville, Mrs. Lois Murray of Hagerstown. Services were held at Minich Funeral Home on Sunday at 1 pm with the Rev. William Murray officiating. Burial will be in Rest Haven Cemetery. The American Legion Morris Frock Post conducted graveside services.

GORDON FREDERICK SHIFLET
The Coshocton Tribune, OH, Mar. 24, 1996
Gordon Frederick Shiflet, 74, of 12551 Rock Run Road died Friday, March 22, 1996. at his daughter's home near Warsaw. Born May 2, 1921, in Ashtabula County, he was the son of the late Claude and Ethel (Dorman) Shiflet. He was employed by the Ashtabula Road Department and worked in heavy construction. He was a veteran of the World War II Army Air Corps, serving in the 500th Service Squadron in India. He was a member of the New Carlisle American Legion, the Knights of Pythias, the Ashtabula Township Volunteer Fire Department, a member and elder of the Kingsville Presbyterian Church, a member and trustee of the Perryton Church of Christ an avid hunter, a member of the NRA, the Ashtabula Rod and Gun Club, and the United Commercial Travelers of America. He is survived by his wife. Alice (Turner) Shiflet, whom he married July 7, 1971. Also surviving are three daughters, Lois Kay of Lakeworth, Florida. and Phyllis Dieter and Lynn Bresciani, both of Warsaw; son Jim Bresciani of Coshocton; six grandchild and one sister. Virginia Carlisle of Los Angeles, California. He was preceded in death by two sons Memorial Services will be held Monday at 7 p.m. at the Perryton Church of Christ, with Keith Shane and Jeff Russ officiating. Burial will be at a later date in the Eagleville Cemetery in Ashtabula County. Memorial contributions may be made to Hospice of Coshocton County, PO Box 1284, Coshocton, Ohio, 43812. The Fischer Funeral Home in Warsaw is handling the arrangements.

GORDON EARL SHIFLETT
The Nocona News, Nocona, TX, Feb. 3, 1983
SAINT JO -- Funeral services for Gordon Earl Shiflett, 65, were held Jan. 26, 1983, at the First United Methodist Church of Saint Jo. Rev. George Thompson, pastor, officiated. Interment followed at Fairview Cemetery in Gainesville under the direction of Scott-McCoy Funeral Home. Shiflett, who was retired, lived in Saint Jo. He was a veteran of World War II and had lived in the Capps Corner Community for two years. Shiflett was born June 8, 1917, to Lee and Jewel Preston Shiflett in Illinois Bend. He married the former Novie Goslin Herrmann in Dallas on Oct. 28, 1977. He is survived by his wife, Novie Shiflett of Saint Jo; a daughter; Susan Blackburn of Fletcher, Okla.; three sons, Douglas Shiflett and Jerry Shiflett of California and Steven Shiflett of Fletcher, Okla.; five sisters, Oleta Woods of Cyril, Okla.; Betty Barnett of Lawton, Okla.; Jarvis Edson of Appalachian, N. Y., Delores Lodes of Corpus Christi and Bernice Dowd of Illinois Bend; one brother, Francis Shiflett of Demming, N. M.; and four grandchildren. Pallbearers were Jim Dodge, Tom Trice, Cooper price, Gene Parker, Dub Dowd and Russell West.

GORDON H. SHIFLET
The Daily News Record, Rockingham Co., VA
Gordon Shiflet, 84, of 3272 Clover Hill Road, Dayton, died Saturday, Jan. 25, 2003, at his home. He had been in failing health for two years.   Mr. Shiflet was born Aug. 22, 1918, in Augusta Springs, and was the son of the late Clayborne Preston and Mattie Keister Shiflet.   He played county league baseball for the Ottobine and Clover Hill teams for many years and was later manager of both teams. He was a lifelong farmer and worked in livestock sales at Shenandoah Valley Livestock for approximately 50 years. He was an active member of the Clover Hill United Methodist Church.   On June 14, 1941, he married the former Dale Cline, who survives.   Also surviving are a son, Robert "Bob" Shiflet of Dayton; a sister, Shirley Trumbo of Fulks Run; and three grandchildren.   The Revs. Rob Hoskins and Lewis Armentrout will conduct the funeral 11 a.m. Tuesday at the Clover Hill United Methodist Church. Burial will follow at the Clover Hill Cemetery.   The family will receive friends from 7 to 8 this evening at the church. Memorial contributions may be made to the Clover Hill Fire Department, c/o Bob Shiflet, 2100 Clover Hill Road, Dayton, Va. 22821.   Arrangements are by McMullen Funeral Home in Harrisonburg.

GORDON L. SHIFLET
The Syracuse Post Standard, Syracuse, NY, Feb. 19, 2010



Gordon L. Shiflet February 17, 2010 Retired Senior MSgt. Gordon L. Shiflet, 79, of Syracuse, passed away Wednesday at St. Joseph's Hospital. Born in Fostoria, Ohio, Gordon was proud to be a U.S. Air Force veteran, serving his country for over 26 years before retiring from the service in 1975. He worked for the Syracuse Herald-Journal from 1968 to 1993, before retiring as a copy editor. He enjoyed reading, but his true passion was golf. Gordon was a member of Liverpool Country Club and enjoyed making clubs in his spare time. Surviving are his wife, the former Sylvia Cardoso; two daughters, Cheryl (Brad) Oddo of Liverpool and Pamela (Dale) Cornett of Dayton, OH; five grandchildren, Eric, Stefanie and Lisa Oddo, and Dylan and Paige Cornett; a brother, David Shiflet of Iowa and several nieces and nephews. A funeral Mass will be celebrated on Saturday at 9:30 a.m. in St. Cecilia's Church, 1001 Woods Rd., Solvay. Burial will be private. There are no calling hours. BAGOZZI TWINS FUNERAL HOME, Solvay, has care of arrangements. Condolences may be offered at www.bagozzitwins.com In lieu of flowers, contributions may be made to a charity of choice. Dignity Memorial.

GORDON LEE SHIFLETT
The Daily Progress, Charlottesville, VA, Sat, Apr. 9, 2011
Gordon Lee Shiflett, 72, of Palmyra, died on Thursday, April 7, 2011, at a local health care facility. He was born in Charlottesville on September 18, 1938, the son of the late Elmer and Ethel Shiflett. He was also preceded in death by his wife, Sylvania Shiflett; and his former wife, Joyce Shiflett. Mr. Shiflett was a member of Mount Ed Baptist Church at Batesville and was a retired fork lift operator for ConAgra having retired after 41 years of service. He is survived by his son, Lee Shiflett and his wife, Kamille, of Palmyra; his daughter, Sharon Shiflett and her husband, James, of Polkton, North Carolina; two brothers, Grady Shiflett and his wife, Peggy, and Charles Shiflett, all of Crozet; a sister, Shirley Morris and her husband, Lyman, of Earlysville; and eight grandchildren. A funeral service will be conducted 11 a.m. Monday, April 11, 2011, at the Teague Funeral Home with Dr. Ronald Nickell officiating. Interment will follow at Mount Ed Baptist Church Cemetery. The family will receive friends from 3 until 5 p.m. Sunday April 10, 2011, at the funeral home. Friends may sign a guest register at teaguefuneralhome.com.

GRACE SHIFLETT MCCOLLUM
Find-A-Grave website submitted by E. Jones
Mrs. Grace Shiflett McCollum, 89, 352 Wingfoot St., Rockmart died Wednesday at 5:10 p.m. at the residence following an extended illness. She was born in Floyd County Dec. 16, 1881, daughter of the late Frank M. and Minnie Margaret Gillam Shiflett. She was a member of the Flint Hill Baptist Church and ,was preceded in death by her husband, William Robert McCollum, Feb. 20, 1964. Survivors include three sons, Hoyt and Doyle McCollum, both of Rome, R. H. McCollum, Nashville, Tenn.; four daughters, Mrs. J. F. Bennett, Trion, Mrs. Bonnie Hines, Rockmart, Mrs. A. C. Callahan Jr. Albany, Mrs. Davis Campbell, Rockmart; 12 grandchildren; 13 great-grandchildren. Funeral services will be held Friday at 3 pm. at the Flint Hill Baptist Church with the Revs. J. T. Howard and Emerson Lyle officiating. Interment will be in the Flint Hill Cemetery. Pallbearers will be grandsons, including Robert Bennett, Johnny Bennett. Larry Bennett, Michael Campbell, Reginald Campbell, Billy Hines and Joe. Bennett. The body will lie in state at the funeral home and the family will receive friends there today from 7 until 9 p.m. The body Will lie in state at the church from 2 p.m. Friday until the funeral hour. Daniel's Funeral Home has charge of arrangements.

GRACE ANN DEROCHE SHIFFLETT
The Falgout Funeral Home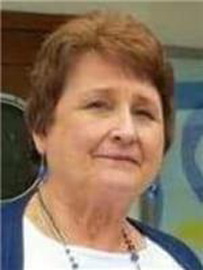 Mass of Christian burial January 18, 2017, at St. Gertrude Catholic Church in Des Allemands, LA, for Mae Grace Shifflett, a resident of Des Allemands, LA, who died at 6:45 p.m. Friday, January 13, 2017. Interment will be held in Sunset Cemetery in Bayou Gauche, LA. She was the daughter of the late Waldo and Elvire Deroche of Edgard, LA. She was the mother of one living child. Grandmother of four, and great grandmother of one. Sister of three living siblings. Grace is also survived by many nieces and nephews who loved her dearly. She was preceded in death by parents, Waldo and Elvire Deroche; husband, Edward Shifflett Sr.; son, Edward Shifflett, Jr.; siblings, Joseph Deroche, Lawrence Deroche, Aline Hebert, Hazel Dufrense, Ethel Zimmerman, and Hope Guidry; grandson, Joshua Michael Shifflett. Grace was retired from the St. Charles Parish School Board after 20 years of service.

GRACE ANN SHIFFLETT VARNER
The Inter-Mountain November 7, 2014
Gracie Ann Varner, 70, of Durbin, passed away Wednesday, Nov. 5, 2014, in WVU Ruby Memorial Hospital in Morgantown, surrounded by her loved ones. She was born Jan. 20, 1944, in Durbin, the daughter of the late Lawrence and Letha Mae Curry Shifflett. Gracie attended the Nazarene Church, was a retired co-manager of the Cheat Mountain Club where loved to cook and entertain their guests. Gracie loved to play bingo. She was a very caring and loving person who would do anything for anyone. She loved spending time with family and grandbabies. Known to everyone as Granny. She left her mark with everyone. Gracie "Granny" is going to be missed by so many people. In addition to her parents, she was preceded in death by a sister, Margaret Hill; and a brother, June Shifflett. Those left to remember the cherished memories of Gracie are her husband, Franklin Lee Varner Sr.; daughters, Peggy Mick and her companion, Wayne Cool, of Bartow and Connie Varner and her companion, Bill Means, of Bunker Hill; son, Frankie Varner Jr. and companion, Penny Parrot, of Durbin; grandchildren, Pamela (Bradley) Nelson of Green Bank; a sister, Lenna Sheets of Maryland; brothers, Jim Shifflett of Frank and Allan Shifflett and wife, Bonnie, of Dunmore; grandchildren, Pamela (Bradley) Nelson of Green Bank, Mark Varner and companion, Tish Mason, of Durbin and Becky Varner of Belington; and great-grandchildren, Easton and Sierra, Bella and Leann and Kadyn and Jacob. Funeral services will Sunday Nov. 9, at Wallace and Wallace Funeral Home in Arbovale at 2 p.m. with Pastor Gary Reynolds officiating with interment following in Wilmoth Cemetery. The family will receive their family and friends Saturday at the funeral home from 6-8 p.m. Wallace and Wallace Funeral Home in Arbovale is in charge of the arrangements. Send online condolences by visiting www.WallaceandWallaceFH.com.

GRACE ANN SHIFFLETT
The News Leader, Staunton, Augusta Co., VA, Dec. 31, 2010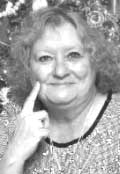 WAYNESBORO — Grace Ann Shifflett, 64, of Waynesboro passed away Tuesday evening, Dec. 28, 2010, at her residence. She was born Dec. 10, 1946, in Greenville, a daughter of the late Harry Thomas and Ethel Pearl Harris Lucas. In addition to her parents, she was preceded in death by her brother, Henry Thomas Lucas, and sisters, Phyllis Lawhorn, Hester Painter and Peggy Tisdale. Survivors include her daughter, Cindy Louise Dillon and her husband, Mathew Neal of Waynesboro; son, Robert Euguene Shifflett and his wife, Lisa Faye Sprouse of South Carolina; sisters, Mary Ramsey of Steeles Tavern, Shirley Painter of Lofton, Molly Shifflett of Stuarts Draft and Dian Lucas of Lyndhurst; grandchildren, Mathew Neal Dillon II and his wife, Allison, and Christopher Michael and Sean Alexander Dillon. A funeral service will be conducted at 11 a.m. Monday, Jan. 3, 2011, at the Waynesboro Chapel of Reynolds Hamrick Funeral Homes at 618 W. Main St. Burial will follow at Augusta Memorial Park. The family will receive relatives and friends from 5 to 7 p.m. Sunday, Jan. 2, 2011, at the funeral home. Relatives and friends may send condolences, share memories and sign the guest register book online at ww.reynoldshamrickfuneralhomes.com. Reynolds Hamrick Funeral Homes has been entrusted with arrangements.

GRACE E. SHIFFLETT
The Daily News Record, Harrisonburg, VA, Thu, Apr. 15, 1993
The funeral for Grace E. Shifflett, 81, of Route 4, Elkton will be held at 2 p.m. Friday at the Church of Solsburg near Elkton. The Revs. Morgan Kinney and Ralph Green will conduct the service. Buns] will be in Elk Run Cemetery. Mrs. Shifflett died April 13, 1993, at Rockingham Memorial Hospital in Harrisonburg. She was born June 12, 1911, in Buena Vista and was the daughter of the late Oakey and Allie Wiseman. She retired from Metro Pants in Harrisonburg after 38 years and was a member of the Church of Solsburg, where she taught Sunday school for 35 years. Her husband, J. Wesley Shifflett, died May 31, 1962. Surviving are two sons, Bobby Shifflett Sr., of Harrisonburg and Joe Shifflett of Elkton; a daughter, Selina Shifflett of Elkton; two sisters, Ruby Goolsby of Canton, N.C., and Bertha Hokenson of Denver, Cob.; three brothers, Eldred Wiseman of Marshallton, Del., Arnold Wiseman of 'Wilmington, Del., and Marion Wiseman of New Castle; 10 grandchildren; 12 great-grandchildren; and one great-great-grandchild. The family will receive friends 7-8 p.m. today at the Kyger & Trobaugh Funeral Home in Elkton and at the Shifflett home at any time. Memorial donations may be made to the Elkton Emergency Squad or the Church of Solsburg.

GRACE FRANCES SHIFFLETT
The Daily News Record, Harrisonburg VA, Tue, Feb. 25, 1986
Shifflett Funeral
ELKTON - The funeral for Grace Frances Shifflett, 82, of Rt. 3, Elkton will be held 2 p.m. Wednesday at Beldor Mennonite Church. The service will be conducted by the Rev. Harold Lahman, and burial will be in Elk Run Cemetery. Mrs. Shifflett died Sunday at Liberty House Nursing Home in Harrisonburg. She was born Dec. 1, 1903, near Elkton and was a daughter of the late Jordan M. and Sara Jane Crawford Hansbrough. Her husband, Angus Shifflett, died Dec. 10, 1969. Surviving are a daughter, Juanita Lam of Elkton; six sons, Nelson, Howard, Lebert, Dale and Donald Shifflett, all of Elkton, and Eliza Shifflett of Tacoma, Wash.; a brother, George Hansbrough of Luray; 14 grandchildren; and five great-grandchildren. The family will receive friends 7-8 p.m. today at the Brill Funeral Home in Elkton.

GRACE VIRGINIA ATKINS SHIFFLETT
The Daily News Record, Harrisonburg, VA, Sat, May 19, 2007
Grace Virginia Atkins Shifflett, 92, of Elkton, died Thursday, May 17, 2007, at her home. Mrs. Shifflett was born Aug. 17, 1914, in Rockingham County, and was a daughter of the late Benjamin and Cassie Lawson Atkins. She was a lifetime resident of the Elkton area and was a member of the Elkton Pentecostal Church. She was a homemaker and was employed at the Elkton Garment Company before retiring. Her husband, William Floyd Shifflett, preceded her in death. She is survived by two sons, Garland A. Atkins and Kenny Shifflett, both of Elkton; a daughter, Janet Lam of Elkton; a sister, Beulah Lawson of Ruckersville; four grandchildren and four great-grandchildren. The Revs. Harold Kephart and Travis Hensley will conduct the funeral 2 p.m. Sunday at the Elkton Pentecostal Church. Burial will follow at Eastlawn Memorial Gardens near Harrisonburg. The family will receive friends from 7-8 this evening at the Kyger Funeral Home in Elkton. Memorial contributions may be made to the Elkton Rescue Squad, P.O. Box 152, Elkton, VA 22827.

GRACE FRAZIER SHIFLETT
The Daily Progress, Charlottesville VA Feb. 21, 1935
Mrs. Grace Shiflett of Louisa County died Feb. 7 1935.   She died the ninth day of her illness from pneumonia after all the medical attention failed.   Grace was the oldest daughter of Mr. and Mrs. James Frazier.   She was married about two years ago to Mr. Dewey Shiflett.   Their marriage was made happy by the birth of one bright child, a little over one year ago.   She was a girl of splendid qualities; kind, appreciative of everything that was noble and uplifting, always willing to help in a Sunday school class, a Sunday school program or a church service.   When she lived in Bacon Hollow she was one of the teachers in the Mountain Grove Sunday school.   She leaves to mourn her loss her husband and one child her parents, several sisters, Eunice, Edith, Virginia, Reba and another; her grandparents, Mr. & Mrs. Ben Frazier and a host of friends.   Mrs. Shiflett was a member of the Brethren Church.   She was tenderly laid to rest in the family burying ground on her grandfather's place to wait the call of Gabriel at the last day.   The funeral service was conducted by her pastor, Rev. H. S. Knight, in the presence of a large host of friends who had come to pay their appreciation of one they had learned to love.   Mr. E. Y. Vernon was the undertaker.

GRACE SHIFLET FOUST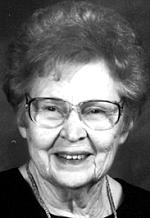 Grace Foust joyfully entered the Kingdom of God May 12, 2005 with all of her daughters by her side and with the thoughts and prayers of her son with her. She was 86 years old and was an awesome, loving mom, daughter, sister and wife who loved and served the Lord. She was born August 17, 1918 and was 86 years young. She was involved with Women with a Mission, a wonderful caring group of ladies at Canyon Hills Assembly of God Church. They were a great support and comfort to her. From the early 1980s to the present, she was President of the American Gold Star Mothers, those mothers who have lost a son or daughter in the armed services while in the service of their country. We thank each of these special mothers for their great sacrifice. Grace was involved with the Oildale Business and Professional Womens Club, Contel retirees, Southwest Bell Pioneers, and numerous others. She started as a telephone switchboard operator in Wilburton, Oklahoma at the young age of 15 years. She continued in the telephone industry eventually working for California Interstate Telephone Company and then as a Supervisor for the Toll Library Department at Contel Service Corporation in Bakersfield. She retired in 1980 after 25 years of service with Contel. She was the second youngest of twelve children. At the age of 9, after the childbirth death of her mother, she mothered her baby sister, June. She is the mother of seven children who loved her very much, son, Leo Patrick and Rosemary; son, Don; daughter, Judy and son-in-law Mel; son, PFC Michael killed in action in Vietnam in 1966; daughter, Linda; daughter, Sue and son-in-law, Fred; and daughter, Pamela and son-in-law, Stephen. She has 16 grandchildren, Bill, Barry, Lee, Lyle, Debra, Paul, Katie, Rob, Chris, Cindy, Crystal, Melissa, Fred II, Sarah, Lesli, and Stephen II. She has 19 great- grandchildren, and 1 great-great-grandchild who will greatly miss her loving prayers on their behalf. She has a surviving sister, and brother-in-law, June and Roy Evans. She also has many loving nephews and nieces. Services will be held at 4:00 p.m., Saturday, May 14, 2005 at Canyon Hills Fireside Room, viewing will be at that time. Graveside services will be held at Victor Valley Memorial Park on Monday, May 16, 2005. In lieu of flowers, donations may be made to Women with a Mission, Canyon Hills Assembly, 7001 Auburn St., Bakersfield, CA 93306.
See Son Michael's Obit

GRACE H. (Van Pelt) SWEENEY
The York Daily Record, York, PA June 24, 1999
Grace H. Sweeney, 90, of Dallastown, formerly of York, died at 7:15 p.m. Monday at York Hospital. She was the wife of the late Robert L. Sweeney. The service will be 11 a.m. Saturday at the Austin H. Eberly Funeral Home Inc., 104 W. Main St., Dallastown. Burial will be in Susquehanna Memorial Gardens. Viewing will be 10 to 11 a.m. Saturday at the funeral home. Mrs. Sweeney was born Sept. 23, 1908, in Singers Glen, Va. She was the daughter of the late James Floyd and Lucy May (Shifflet) Van Pelt. Mrs. Sweeney is survived by a son, Jack T. Van Pelt of Dallastown; three grandchildren; nine great-grandchildren; and two sisters, Nan Dietz of Hellam and Frances Hershner of Overgarrd, Ariz. Officiating at the service will be the Rev. Jon McWilliams.

GRACE MAE BOLLINGER SHIFFLETT
The Daily Progress, Charlottesville, VA Apr. 26, 2002
Grace May Shifflett, 83, of Orange, died Thursday, April 24, 2002, at the Culpeper Health Care Center, Culpeper. She was born Feb. 8, 1919, in Caldwell County, N.C., the daughter of the late Thomas E. Bollinger and the late Pansy Craig Bollinger. Her husband was the late Charlie Shifflett. She was retired from The American Silk Mill Co. in Orange and was a member of the Orange Baptist Church. Mrs. Shifflett is survived by one sister, Tezzie Suter Hensley of Orange; three stepbrothers, all of Stanley, N.C.; two nieces, Barbara Timmons of Unionville and Caroline Hoffman of Charlottesville; and one nephew, William F. Suter Jr. of Rochelle. A graveside funeral service will be held at 11 a.m. on Saturday in the Graham Cemetery of Orange, Pastor Bruce Fincham will officiate. The family will receive friends from 7 to 8:30 p.m. this evening at the Preddy Funeral Home Chapel, 250 West Main St., Orange. Note: Obit for husband listed above.

GRACE MILDRED SHIFFLETT
The Daily Progress, Charlottesville, VA
Grace Mildred Shifflett, 83, of Route 230 in Stanardsville died Tuesday, Nov. 8 1994, in a Stanardsville Nursing Home. She was born Feb. 28, 1911, in Rockingham County, a daughter of the late Soloman Shifflett and Mary Knight Shifflett. Her husband was the late E. Clarence Shifflett. She is survived by a daughter, Evelyn S. Barnes of Washington, D.C.; three sons, Earl C. Shifflett Jr. of Verons, Randolph F. Shifflett and Kenneth W. Shifflett of Stanardsville; three brothers, Amos Shifflett, Floyd Shifflett and Reese Shifflett, all of Elkton; 15 grandchildren, and 20 great-grandchildren. Mrs. Shifflett retired after 25 years from the Greene County Schools Cafeteria, and was a member of Stanardsville United Methodist Church. A funeral service will be conducted at 1 p.m. Friday at Stanardsville United Methodist Church, with interment in Holly Memorial Gardens. The Rev. Paul B. David Jr. will officiate. The family will receive friends from 6 to 9 p.m. Thursday at the home of the deceased. The family suggest memorial contributions be given to Stanardsville United Methodist Church Building Fund. Ryan Funeral Home of Quinque is in charge of arrangements.

GRACE OLIVE WATSON SHIFFLETT
The Lohr and Barb Funeral Home
GRACE OLIVE WATSON SHIFFLETT, age 89 years, a resident of Beverly, WV, where she made her home with her daughter and son in law, Ida and Billie Currence, departed this life Wednesday morning, March 19, 2008 at the Davis Memorial Hospital. She was born Thursday, July 11, 1918 at Valley Bend, WV a daughter of the late Perry Watson and Lawrence Oxley Watson. On January 9, 1935 she was married to Theodore Roosevelt Shifflett, who preceded her in death November 17, 1980 Surviving are one daughter, Ida Currence and husband Billie, Beverly; two sons, Jessie Shifflett and wife Janit, Wesley Shifflett and wife Sue, all of Junior; three brothers, Charley Watson, Valley Bend; Donald Watson, Dailey; Richard Watson, Elkins; one sister, Bessie Ramsey, Elkins; fourteen grandchildren, thirty four great grandchildren, twenty seven great great grandchildren and five step grandchildren. Preceding her in death are five brothers, William, Ronald, Aronald, Lewis and Evert Watson and three sisters, Ora Griffet, Unice Raines and Margie Delaughter. She attended the schools of Randolph County, was a homemaker and a Pentecostal by faith. The family will receive friends at the Lohr & Barb Funeral Home of Elkins on Monday, March 24, 2008 from 12 Noon to 2 PM, the funeral hour. The Reverend A. H. Belt will officiate and interment will follow at the Trinity Cemetery near Beverly, West Virginia. The Lohr & Barb Funeral Home is in charge of the arrangements for GRACE OLIVE WATSON SHIFFLETT. Condolences may be expressed to the family at; www.lohrbarbfuneralhome.com

GRACE PEARL SHIFLETT
The Daily Progress, Charlottesville, VA, Tue, Apr. 15, 1947
MRS. GEORGE W. SHIFLETT
Mrs. Grace Pearl Shiflett, wife of George W. Shiflett, of Dyke, Greene County, died at 7:30 o'clock Sunday night at a local hospital. She was a native of Greene County, daughter of Daniel and Mary Morris, and was 39 years of age. Besides her husband, she is survived by three sons, Charles, James and David Shiflett, all of Dyke, and David Shiflett, all of Dyke. Mrs. Shiflett also leaves two brothers, Robert Morris, of Free Union, and Lannie Morris, of Free Union, and four sisters, Mrs. Kenneth Goodman, of Bedford, Pa., Mrs. Wesley Sullivan, of Mission Home, Mrs. Nellie Shiflett, of Swift Run; and Mrs. James Morris, of Free Union. The funeral will be held at 9 o'clock tomorrow afternoon from the residence and interment will follow in the family burying ground. NOTE - "and David Shiflett, all of Dyke" was duplicate in the original obit.

GRACE M. SHIFLETT
The York Daily & York Dispatch, York, PA, Tue, Jun. 2, 2009
DUNDULK, MD -- Grace M. Shiflett, 87, died Saturday, May 30, 2009, at Brightview Assisted Living in Bel Air, Md. She was the wife of the late Earl L. Shiflett, Sr., who died in 1987. They were married during WWII at Oceanside, Calif., Naval Base. She lived in Dundulk, Md., for 53 years until moving to Brightview in 2006. She began her career as a substitute teacher in local Dundulk Elementary Schools that lasted for 50 years. In November 2000, a playground at Dundulk Elementary School was dedicated in her honor. She was born November 21, 1921, in Baltimore, to Vincent and Emma (DeCresent) Del Prete. She graduated from Western High school in Baltimore, Md., in 1940. She enjoyed time with her family and teaching young children. She was an Eucharistic minister and member of St. Rita's Sodality in Dundulk. She attended St. Joseph's Catholic Church in Dallastown when visiting her family in Windsor. She adored her grandchildren and attended all their academic programs and sporting events. She is survived by her two children, Susan C. McKinsey of Windsor and Earl (Skip) Shiflett, Jr., and his wife, Terry of Bel Air, Md.; five grandchildren, Kelly McKinsey of Windsor, Wyatt A. Shiflett, II and his wife, Molly of Baltimore, Md., Earl (Loyd) L. Shiflett, III and his wife, Jodi of Cleveland, Ohio, Jody (McKinsey) Byler and husband, Jeremy of Harrisonburg, Va., and Carley (Shiflett) Tunney and husband, Liam of Baltimore, Md.; five great-grandchildren, Julia Grace Byler, Ryan Loyd Shiflett, Madeline Rae Tunney, Wyatt A. Shiflett, III, and Hayley Lynn Shiflett. Her 6th grandchild is expected in November. She is also survived by two brothers, Eugene of Chambersburg and Robert and his wife, Leona of Dundulk, Md.; and numerous nieces, nephews, great-nieces, great-nephews, great-greatnieces, and great-greatnephews. She was preceded in death by a sister, Delores; and a brother, Joseph. The viewing will be Thursday at Connelly Funeral Home, 7110 Sollers Point Road, Dundulk, Md., from 4 to 7 p.m. The service will be 12:30 p.m. at St. Leo's Church in (little Italy) Baltimore, Md. Burial will be in Baltimore National Cemetery, Catonsville, Md., beside her husband following the service. Note: Dundulk is misspelled it should be Dundalk.

GRACE WIMBERLEY SHIFLET
The Tyler Morning Telegraph, Tyler, TX, Oct. 29, 2009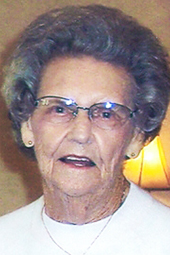 Grace Wimberley Shiflet was born April 5, 1914 to the late J. K. and Lillie Buie Wimberley in the New York community of Henderson county, Texas. She married L. E. Shiflet of the Dean community near Tyler on December 23, 1933. He preceded her in death in 2001 after 67 years of marriage. She also was preceded by one brother Karl Wimberley. Although they had no children of their own, hundreds of children loved her as their Sunday School teacher at Dean Baptist church for over 75 years. After retiring as a cashier for Lassiter Food Store, she began a second career as a professional Wedding Cake baker. She even baked cakes for the second generations of several families. She is survived by two sisters, Lula Bell Gross and Christine Hounsel both of Athens and many nieces and nephews. Pallbearers will be Ron Hounsel, Dan Wimberley, John Wimberley, Andrew Wimberley, Randy Matson,Hardy Cook and Guy Cook. Services for Mrs. Shiflet will be 2:30 p.m. Friday at Dean Baptist Church with Revs. Ted Gross and David Wallace officiating. Burial will follow at Dean Cemetery. The family will receive friends 5 - 7 pm Thursday at the Funeral Home.

GRACIE SHIFFLETT
The Found and Sons Funeral Home, Fredericksburg, VA
Born: 2/27/1921
Died: 8/9/2002
Mrs. Gracie Shifflett, 81 of Locust Grove died Friday August 9, 2002 at Mary Washington Hospital. She was a loving Christian woman and a member of Flat Run Baptist Church. She is survived by a daughter, Anita Dobbins; three sisters, Dorsie, Jessie Lee and Pearl; four grandchildren, seven great-grandchildren; four great-great grandchildren and several step grandchildren. She is the widow of Garfield Shifflett. The family will receive friends at Found and Sons Funeral Chapels, Fredericksburg on Monday, August 12, 2002 from 7:00 to 8:30pm. A funeral service will be held at Wilderness Baptist Church on Tuesday, August 13, 2002 at 2:00pm with Pastor Sam Pearson officiating. Interment will follow in the church cemetery.
Services: Tuesday, August 13, 2002 at Wilderness Baptist Church at 2:00 pm
Visitation: Monday, August 12, 2002 at Found and Sons Funeral Chapel of Fredericksburg from 7:00-8:30 pm

GRACIE E. SHIFFLETT
The Daily Progress, Charlottesville, VA, Thu, Mar. 2, 2006
Gracie E. Shifflett of Stanardsville passed away on Wednesday, March 1, 2006 , at a local hospital. Mrs. Shifflett was born November 13, 1923, a daughter of the late Joe and Cozy Morris Collier. She was preceded in death by her husband, Arthur S. Shifflett; a daughter, Mary Lee Shifflett; three sisters, Mattie Allen, Violet Morris and Susie Shifflett; and two brothers, John Collier and Walter Collier. Mrs. Shifflett leaves behind to cherish her memory two sons, Arthur W. Shifflett and his wife, Patricia, of Stanardsville and Henry C. Shifflett and his wife, Patty, of Quinque; three daughters, Judy Shifflett and her companion, Mark Borrelli, Helen Moon and her companion, James Wilberger, all of Stanardsville, and Joann Gayle and her companion, Clarence Collier of Charlottesville; 19 grandchildren, 23 great-grandchildren; and one great-great-grandchild. The family will receive friends from 6 until 8 p.m. Friday, March 3, 2006, at the Ryan Funeral Home. Funeral services will be conducted 11 a.m. Saturday, March 4, 2006, at Evergreen Church of the Brethren with the Rev. C. C. Kurtz officiating. Interment will follow in the church cemetery. Ryan Funeral Home is in charge of arrangements.

GRACIE LEE SHIFFLETT
The Daily Progress, Charlottesville, VA, Fri, Nov. 21, 2003
Gracie Lee Shifflett, 73, of Stanardsville, went to be with the Lord on November 20, 2003. She was surrounded by her many loved ones. Since her illness, she resided at the home of her son and daughter-in-law, Roger and Ada Shifflett. Gracie was born on October 13, 1930, in Albemarle County, the daughter of Floyd and Vergie Estes. She is preceded in death by her loving husband, Orby, as well as two brothers and two sisters. Gracie is survived by five dedicated children and their spouses: Roger and Ada Shifflett, Herbert and Gloria Shifflett, and Archie and Barbara Shifflett, all of Stanardsville; Phyllis and Jim Anderson of South Dakota; and Davis Junior and Gina Shifflett of Culpeper. She also leaves behind numerous grandchildren, great grandchildren, nieces, nephews, and many devoted friends. Special thanks to the Hospice of the Rapidan for their care and devotion. Family night will be tonight at Preddy's Funeral Home in Madison County from 6 to 8 p.m. The funeral service will also be held at Preddy's Funeral Home on Saturday, November 22, 2003, at 1 p.m. Interment will be at Holly Memorial Gardens in Charlottesville. Pastor Edwin Buzzy Deane will officiate. The family will also receive friends after the funeral services at the home of Roger and Ada Shifflett.

GRACIE PEARL SHIFFLETT
The Daily Progress, Charlottesville, VA, May 18, 1981
Gracie Pearl Shifflett, 84, of Earlysville, died Wednesday (13 May 1981) in a Charlottesville hospital.   Born in Greene County, March 17, 1897 she was the daughter of the late Paulis and Sarah Ann Shifflett.   Surviving are four sisters, Alma Davis of Stanardsville, Zena Morris of Earlysville, Mittie Madison of Vienna, Lucy Lamb of Alexandria; two nephews, Linwood Shifflett of Earlysville with whom she made her home, Curtis Shifflett of Conn.; two nieces, Hazel Marshall of Charlottesville, Agnes Morris of Baltimore Md.   Funeral will be at 2 P.M. Saturday at the Evergreen Church of the Brethren in Dyke.   The Rev. C. C. Kurtz will officiate.   Interment will be in the church cemetery. The family will be at the Ryan Funeral Home from 7 to 8:30 today.

GRACIE P. SHIFFLETT ROACH
The Daily Progress, Charlottesville, VA, Fri, Jun. 4, 1993
Gracie P. Roach, 81, of Stanardsville departed this life Thursday, June 3, 1993, in a Charlottesville hospital. She was born Feb. 12, 1912, daughter of the late Luther and Mary Shifflett. Her husband was the late John Enoch Roach. She is survived by three sons, Otis Roach, Edward Roach and Earmon Roach, all of Stanardsville; eight daughters, Margaret Byram of Orange, Mary Jane Lam of Barboursville, Betty Deane, Lottie Lawson and Alice Morris of Ruckersville, Hester Lamb, Cora Lawson and Lois Roach of Stanardsville; one brother, Leo Shifflett of Stanardsville; two sisters, Blanche Shifflett and Virginia Shifflett of Stanardsville; 40 grandchildren; and 31 great-grandchildren. A funeral service will be conducted at 2 p.m. Saturday at Nortonsville Pentecostal Church of which she was a member. The Rev. Ellis Roach will officiate. Interment will follow in Stanardsville Cemetery. The family will receive friends from 7-8 today at Ryan Funeral Chapel in Quinque.
See Husband John's Obit

GRACIE THOMASENE POWELL SHIFFLETT
The Neosho Daily News, Neosho, MO, Mon, Apr. 20, 1964
Mrs. Gracie Thomasene Powell Shifflett, 81, Harrisonburg, Va., mother of Mrs. John M. Graham, Neosho, died Thursday morning at the Rockingham Memorial Hospital. She had been in ill health the past six years and a patient at the hospital since March 22. Surviving in addition to Mrs. Graham are eight other children; 27 grandchildren and 31 great-grandchildren. Services were held at 2 p.m. Saturday at the McGaheysville, Va. Methodist Church. The Rev. Charles Blalock officiated with the Rev. Linwood Daniel assisting. Burial was in the McGaheysville Cemetery.

GRACIE VIRGINIA SHIFFLETT
The Daily Progress, Charlottesville, VA April 14, 1986
Mrs. Gracie Virginia Shifflett, 80, died Saturday afternoon, April 12, 1986, in a Charlottesville hospital.   She was born September 10, 1905, in Albemarle County, the daughter of the late Luther Whitt Shifflett and Rosa Price Shifflett.   Surviving are three sons, Everett C. Shifflett of Crozet, Huey E. Shifflett of Earlysville, Mervin L. Shifflett of White Hall; one daughter, Mrs. Ellie S. Beck of Earlysville; one brother, Elmer Shifflett of Boonesville; one sister, Mrs. Amy Bruce of Boonesville; and seven grandchildren.   She was preceded in death by one daughter, Mrs. A. Elizabeth Morris.   Funeral services will be Tuesday at 2 p.m. from the Anderson Funeral Home Chapel, with interment in the Holly Memory Gardens, the Rev. C.C. Kurtz officiating.
NOTE: Gracie V. Shiflett she is the daughter of Martin Luther Shiflett and wife of Luther Whitt.

GRAFTON ENNIS SHIFLETT
The Daily Progress, Charlottesville, VA, Wed, Mar. 9, 2005
Grafton Ennis Shiflett Sr., 82, of Charlottesville, died Monday, March 7, 2005, in a local hospital. He was born Jan. 29, 1923, in Albemarle County. He was preceded in death by his wife, Evelyn Sealock Shiflett; his parents, Phillip and Elizabeth Shiflett; and a sister, Juanita Shiflett. He served in the U.S. Army during World War II and was a member of Belmont Baptist Church and the VFW. He retired from CSX Railroad after 44 years of service. Survivors include a brother, Randolph B. Shiflett; his sons, George A. Foussekis and his wife, Laura, Phillip W. Shiflett and his wife, Anne, G.E. Shiflett and his wife, Debbie, Randy Shiflett and his wife, Helen; grandchildren, Todd, Jennifer, Justin, Andrew and Matthew; many nieces and nephews, and a special friend, Grace Wood. The family will receive friends from 7 to 8:30 this evening at Hill & Wood Funeral Home. A funeral service will be held at 11 a.m. Thursday, March 10, 2005, at Belmont Baptist Church. Interment will follow in Oakwood Cemetery. In lieu of flowers, contributions may be made to the American Heart Association, 3025 Berkmar Drive, Charlottesville, VA 22901 or Charlottesville Albemarle Rescue Squad P. O. Box 160, Charlottesville, VA 22907. The family would like to extend a special thanks to the doctors and nurses at Martha Jefferson Hospital and the University of Virginia Medical Center. Hill & Wood Funeral Home is in charge of arrangements.

GRACE GIVENS SHIFLET
The Beckley Register Herald, Beckley, WV, Thu, Mar. 5, 1998
UNION - Grace Givens Shiflet, 95, died Monday, March 2, 1998, at her home. Born April 4, 1902, at Keenan, she was the daughter of the late William Oscar and Josephine Hopkins Givens. Mrs. Shiflet was a member of the Fairview Christian Church at Keenan, a 1923 graduate of West Virginia University with a B.S. degree in home economics, and was a retired school teacher and homemaker. While at WVU, she was a member of the Home Economics Honorary Society and Phi Epsilon Omicron and was a charter member of the Delta Gamma Sorority. Returning home in 1923, she married the late Rev. A. B. Shiflet in 1925, both serving the Carmel Presbyterian Church in Gap Mills, for 46 years. At the same time, she taught home economics and science at Gap Mills High School for 24 years. Mrs. Shiflet was an active member of the Monroe County 4-H All Stars and a life member of the Monroe County Retired Teachers. She was the oldest living graduate of West Virginia University in Monroe County. She was preceded in death by her husband, the Rev. Alvin Burton Shiflet on Sept. 6, 1973; three brothers; and two sisters. Survivors include a son, William Marion Shiflet of Union; twin daughters, Mrs. Alvin (Eleanor) Porterfield of Lewisburg, and Mrs. James R. (Elizabeth) Neale of Melrose, Fla.; nine grandchildren, Kathy Shiflet of Union, Bill Shiflet II and Caroline Sparks of Sinks Grove, Mollie O'Brien of Media, Pa., Jeanie Wyatt and Sheryl Porterfield of Lewisburg, Jim Neale III of Americus, Ga., Robert Neale of Keystone Heights, Fla., and Elisa Tobener of Melrose, Fla.; 15 great-grandchildren; and six step great-grandchildren. Services will be 11 a.m. Saturday at the Union Presbyterian Church, Union, with the Revs. Nicholas B. Morgan and Roy H. Hall Jr. officiating. Burial will follow in the Fairview Cemetery, Keenan. Friends may call 2 p.m. to 4 p.m. and 6 p.m. to 9 p.m. Friday at the Broyles-McGuire Funeral Home, Union. Pallbearers will be Bill Shiflet, Mark Sparks, Joseph P. O'Brien, Mike Wyatt, Jim Neale III, and Robert Neale. Memorial gifts may be made to the charity of your choice or the Alvin B. Shiflet Scholarship Fund, P.O. BOX, 470, Union, W. Va. 24983. Arrangements by Broyles-McGuire Funeral Home, Union.

GRACE GIVENS SHIFFLETT
The Charleston Gazette Online Mar 5, 1998
UNION - Grace Givens Shiflet, 95, of Union died March 2, 1998, at home. She was a member of Fairview Christian Church, Keenan, and received her bachelor's degree in home economics from West Virginia University. She was a homemaker and a member of the Home Economics Honorary Society, Phi Epsilon Omicron and Delta Gamma sorority. She was a former home economics and science teacher at Gap Mills High School with 24 years' service and was a member of the Monroe County 4-H All-Stars and the Monroe County Retired Teachers. Surviving: son, William Marion Shiflet of Union; daughters, Eleanor Porterfield of Lewisburg, Elizabeth Neale of Melrose, Fla.; nine grandchildren; 15 great-grandchildren; six stepgreat-grandchildren. Service will be 11 a.m. Saturday at Union Presbyterian Church with the Rev. Nicholas B. Morgan and the Rev. Roy H. Hall Jr. officiating. Burial will be in Fairview Cemetery, Keenan. Friends may call from 2 to 4 and 6 to 9 p.m. Friday at Broyles-McGuire Funeral Home, Union. In lieu of flowers, the family suggests donations to the Alvin B. Shiflet Scholarship Fund, P.O. Box 470, Union, W.Va. 24983, or to charity of choice.

GRACE V. SHIFFLETT
The Lebanon Daily News, Lebanon, PA, Mon, Apr. 5, 1965
Mrs. Grace V. Shifflett Taken By Sudden Death
Mrs. Grace V. Shifflett, 2347 Grace Ave., died unexpected1y of a heart attack Sunday at her home. She was 52. Mrs. Shifflett, born in Virginia, was employed at Dutch Miss., Inc. She is survived by two children, Naomi, wife of Robert Smoot, Lebanon and Steward Shifflett, stationed with the U.S. Army at Fort .Meade, Md.; three stepdaughters, Lucille, wife of John Dudley, Hershey; Virginia Shifflett, Hershey; and Lillian, wife of Kenneth Ristenbatt, Lebanon; 24 grandchildren; one great - grandson; a brother, David Sprouse, Alexandria, Va. and three sisters, Mrs. Whitney Garrison, Gibsonton, Fla.; Mrs. Louise Johnson, Scottsville, Va., and Mrs. James Dalton, North Carolina. A number of nieces and nephews also survive.

GRAYPELL DENNY SHIFLETT
The Tallahassee Democrat, FL, May 18, 1999
Graypell Denny Shiflett, 60, of Tallahassee died Sunday in Gainesville. The service will be at 11 a.m. Wednesday at Bradfordville Baptist Church in Tallahassee, with burial at 4 p.m. at Oakridge Cemetery in Tifton, Ga. Family will receive friends from 7 to 9 p.m. Tuesday at Culley's MeadowWood Riggins Road Chapel in Tallahassee (877-8191). A native of Clayton, Ga., she had lived in Tallahassee for 40 years. She was employed by Sears, Roebuck and Co., until her retirement. She is survived by her husband, Allen Rudolph Shiflett Sr. of Tallahassee; three sons, Allen R. Shiflett Jr. and Stephen I. Shiflett, both of Tallahassee, and Patrick R. Shiflett of Atlanta; three brothers, Bill Denny of Kentucky, Fulton Denny of Wisconsin and Robert J. Denny of Georgia; three sisters, Winnie Sue Butler of Alabama, Scarlett Wood of Georgia and Sharon Caudle of Florida; and two grandchildren.

GREGORY ALLEN SHIFLET
The Winchester Star, Winchester, VA, Wed, Jul. 2, 1997
Gregory Allen Shiflet, 33, of 224 Pennsylvania Ave., Martinsburg, W.Va., died Monday, June 30, 1997, in City Hospital, Martinsburg, W.Va. Mr. Shiflet was born Nov. 24, 1963, in Winchester, the son of Arthur Anfield and Aryon Elizabeth Helsley Shiflet. He was a private 2nd class in the Army and a member of the Pentecostal faith. He had made his home with Don LaQuay. Surviving with his mother, of Baker, W.Va., are three sisters, Brenda Chambers and Gail Elaine Rubio, both of Winchester, and Carol Sue Eichorst of Stephens City. A graveside service will be at 1 p.m. Thursday in Culpeper National Cemetery, with the Rev. Don Stotler officiating. Pallbearers will be Heath Chambers, Henry Rubio, Michael Banks, Donald LaQuay, Larry Luttrell, Roy Funkhouser, Billy Shifflett, and Richard Cunningham. The family will receive friends from 10 to 11 am. Thursday at Omps Funeral Home. Memorials may be made to the Gregory Allen Shiflet Burial Fund, c/a Omps Funeral Home, 1600 Amherst St., Winchester 22601.

GREGORY DANIEL SHIFFLET
The VIRGINIA JOURNAL, May 4, 1988
Gregory Daniel '' Danny'' Shifflet, a former Alexandria auto mechanic, died Sunday after being injured in an automobile accident in Spotsylvania County. He was 35. Mr. Shifflet, of Spotsylvania, was raised in Alexandria and worked for Central Motors in Alexandria as a diesel mechanic. He also served two years with the U. S. Marine Corps. Mr. Shifflet is survived by his wife, Theresa Magner Shifflet, and two daughters, Tina Renee and Jennifer Nicole Shifflet, all of Spotsylvania; his mother, Carrie Louise Shifflet of Fredericksburg; and two sisters, Bernice Louise Smith of Monterey and Debbie Jean Rogers of Fredericksburg. Services will be held at 10 a. m. Tuesday at the Mullins Funeral Home Chapel in Fredericksburg. Burial will be in Quantico National Cemetery. The family will receive friends at the funeral home from 7 to 9 p. m. today.

GREGORY D. SHIFFLETT
The Daily Progress, Charlottesville, VA Oct 6, 1985
A funeral service for Gregory D. Shifflett, 20, of Triangle, will be held at 2:30 P.M. Monday at Evergreen Church of the Brethren at Dyke with interment in the Church cemetery.   The Rev. C. C. Kurtz will officiate.   The family will receive friends from 2 P. M to 9 P.M. Sunday at the Ryan Funeral Home in Quinque.

GROVER C. SHIFFLETT
The Baltimore, Sun, Baltimore, MD, Feb. 15, 1989
SHIFFLETT -- On February 13, 1989 GROVER C., of Sykesville, beloved husband of the late Della M and devoted father of Ethel Shifflett, Gladys Johnson and Grover Carl Shifflett and loving brother of Mildred Murray and Lula Gooden. Also survived by eleven grandchildren and sixteen great-grandchildren. Friends may call at the Haight Funeral Home. Rte 32 near Eldersburg from 7 to 9 P.M. Tuesday and 2 to 4, and 7 to 9 P.M. Wednesday where Services will be held Thursday at 11 A. M. Interment Good Shepherd Cemetery.

GROVER C. SHIFFLETT
The Daily News Record, Harrisonburg VA, Thu, Mar. 18, 1982
The funeral for Grover C. Shifflett, 55, a Harrisonburg native who had lived in Bridgeport, Conn., 40 years, was held Monday in Connecticut. Mr. Shifflett died Friday at St. Vincent's Medical Center. He was born in Harrisonburg and was a son of the late Grover and Bertha Shifflett. He served in the Army during World War II and was a painter with Bridgeport Machine Co. Survivors include his wife, Betty Hughes Shifflett; a son, Martin Shifflett of Bridgeport; three daughters, Susan Patrizz, Jessye Murzyn and Jacqueline Shifflett, all of Bridgeport; three brothers, Claude and Mervil Shifflett, both of Bridgeport, and Robert Shifflett of Harrisonburg; four sisters, Frances Blyth of Bridgeport, Charlotte Kilpatrick of Berlin, Mass., Beverly Shifflett of College Park, Md., and Delores Shifflett of Harrisonburg; and six grandchildren.

GROVER C. SHIFFLETT
The Daily Progress, Charlottesville, VA April 18, 1982
Grover C. Shifflett, 76, of Catonsville, MD, originally from Dyke died in St. Agnes Hospital in Baltimore, MD, March 28, 1982 where he had been a patient for two weeks. He was born in Rockingham County, Sept 24, 1905, son of the late Ruben Shifflett and Virginia Mowbray Shifflett. He was a member of the church of the Brethren in Ellicott, MD.   He is survived by his wife, Mrs. Rhoda Frazier Shifflett of Catonsville, MD; one son, James Edward Shifflett of Old Frederick Rd, Ellicott City, MD; two daughters, Mrs. Ruby Oates of Glen Burnie, MD, Mrs. Rachel Shifflett of Ellicott, MD; five brothers, Russell Shifflett of Woodbine, MD, Raleigh Shifflett and Mervin Shifflett, both of Ellicott City, MD, Malvin Shifflett of Barboursville, Howard Shifflett of New Castle, Del.; four sisters, Virginia Haney of Barboursville, Mary Shifflett of Charlottesville, Margie Berry of Sykesville, MD, Christine Scott of Catonsville, MD; five grandchildren; four great grandchildren; nieces, nephews, and many dear friends.   The funeral was held at Witzkes Funeral Home at Catonsville, MD on Wednesday, March 31, 1982, the Rev. John Lauderback officiated. Interment was in Crest Lawn cemetery on Route Forty near Ellicott City, MD.   Pallbearers were Marvin Madison, Jerry Haney, James and Tommy Shifflett, Eddit Oates, Michael Gutwaugh.

GROVER CARL "Skeeter" SHIFFLETT
The News & Advance, Lynchburg, VA, Sat, Aug, 19, 2006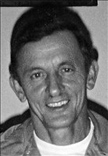 Grover Carl "Skeeter" Shifflett, 74, of Madison Heights died Wednesday, August 16, 2006. He was the loving husband of Shirley Tumblin Shifflett for 39 years. Born September 12, 1931 in Daniels, Md., he was the son of the late Grover Clarence Shifflett and Della Vaughn Shifflett. In addition to his parents, he was preceded in death by his sister, Ethel Shifflett, and two sons, Richard Thompson and Doug Thompson. He was a retired truck driver with Pilot Trucking Company and a member of the Teamsters. He leaves to cherish his memory three sons, Donald Thompson of Lynchburg, Bruce Thompson and wife, Jaime of Fulks Run, and Steve Shifflett and Mindy of Madison Heights; two daughters, Vicki Knicely of Staunton and Betty Almanza and husband, Ernie of Gretna; a beloved sister-in-law, Mary (Sis) Fincham of Jessup, Md.; 15 grandchildren and six great- grandchildren. A memorial service will be held 11 a.m. Saturday, Aug. 19, 2006 in the chapel of Heritage Funeral Service by Pastor Bobby Brumfield. The family will receive friends today from 7 to 8:30 p.m. at the funeral home. In lieu of flowers, contributions may be made to Hospice of The Hills, 3300 Rivermont Ave. Lynchburg, VA 24503. Memories and thoughts may be shared with the family at www.heritagefuneraland cremation.com. Heritage Funeral Service and Crematory, 427 Graves Mill Road, (434) 239-2405, in charge of arrangements.

GROVER CLEVELAND SHIFFLETT
The Daily Progress, Charlottesville, VA Sunday, July 18, 1976
DYKE -- Grover Cleveland Shifflett, 86, died Saturday July 17, 1976, at his home in Dyke. He was born in Greene County. He is survived by his wife, Mrs. Josephine Shifflett of Dyke; four daughters, Mrs. Elsie Comeron of Front Royal, Mrs. Avis Franklin of Stafford, Mrs. Margaret Moyer of Youngstown, Ohio and Mrs. Goldie Booth of Woodbridge; four sons, Earl Shifflett of Dyke, Delmar Shifflett, Marvin Shifflett and Joe Shifflett, all of Alexandria; one brother, Charlie Shifflett of Greene County; one sister, Mrs. Julia Pierce of Martinsburg, W. Va.; 26 grandchildren and 17 great grandchildren. Funeral will be 2 p.m. Tuesday at Evergreen Church of the Brethren with interment in the church cemetery, the Rev. C. C. Kurtz officiating. The Ryan Funeral Home, Quinque, in charge of arrangements.

GROVER CLEVELAND SHIFLETT
The Daily Progress, Charlottesville, VA, Nov. 8, 1986
Grover Cleveland Shiflett, 80, of Mechums River, Va., died Thursday, November 6, 1986, in a local hospital. Born in Greene County on November 12, 1905, son of the late George A. and Martha Lam Shiflett and the widower of Elva Ruth Shiflett.   Mr. Shiflett was retired from the State Highway Department and a member of the Evergreen Church of the Brethren.   He is survived by four sons, Kenneth Shiflett of Crozet, Cecil Shiflett of Stephens City, Va., Richard A. Shiflett of Charlottesville and James N. Shiflett of Lynchburg; two daughters, Dorothy Shiflett of Batesville and Joan Hester of Crozet; two brothers, George T. Shiflett of Baltimore, Md. and Gordon Shiflett of Geer, Va.; four sisters, Amy Shiflett of Salem, Va., Nellie Thompkins Victoria Roston and Vivian Baker, all of Northern, Va.; two half brothers, Bernard Shiflett of Stanardsville and Dorsie Shiflett of Barboursville, three half sisters, Lesemoe Breeden of Orange, Edith Shiflett of Quinque and Nina Garr of Orange; 12 grandchildren; 5 great grandchildren and a number of devoted friends at McDonald's in Barracks Rd.   He was preceded in death by three brothers, Luther, Howard and Frank Shiflett.   A funeral service will be conducted 1 p.m. Monday at the Teague Chapel with Rev. C.C. Kurtz and Rev. Herbert Parker officiating.   Interment will follow in Holly Memorial Garden.   The family will receive friends from 7 to 8 p.m. Sunday evening at the funeral home. See Son Kenneth's Obit See Wife Elva Ruth's Obit

GROVER FRANKLIN SHIFFLETT
The Daily News Record, Harrisonburg, VA, Tue, Oct. 10, 2006
Mr. Grover "Pete" Franklin Shifflett, 75, of Grottoes, passed away Saturday, Oct. 7, 2006, at the University of Virginia Medical Center, in Charlottesville, Va. Mr. Shifflett was born in Rockingham Co. on Sept. 25, 1931, and was the son of the late Arthur Franklin and Nora Mildred Shifflett. Pete was a retired HVAC Mechanic at Lowe Mechanical Co. in Charlottesville, Va. He had a love of Bluegrass Music and was well known for his talent with the Mandolin. He was united in marriage on June 23, 1950, to Polly Ann (Hawkins) Shifflett, who survives. In addition to his wife, he is survived by one son, Larry F. Shifflett, and his wife, Dianne, of Staunton; two daughters, Debra S. Trobaugh of Grottoes, and Peggy L. Stewart and her husband, William, of Grottoes; eight grandchildren, Ramona Patterson, Michael Batton, Angela Bruce, Selena Rea, Monica Reed, Sherry Potter, T.J. Trobaugh, and Arthur Shifflett. He is also survived by 11 great-grandchildren; a foster sister, Maymie Sipe, and a very special family friend, Peggy Bubb. He was preceded in death by a grandson, Travis Shifflett. A graveside service will be conducted at the Port Republic Mutual Cemetery, Port Republic, at 2:00 p.m. on Thursday, Oct. 12, with Richard Breeden officiating. The family will receive friends Wednesday at the Johnson Funeral Service in Grottoes from 7-9 p.m. Polly will be staying at the home of her daughter, Debra, 404 5th Street, Grottoes, where friends may also call. Memorial contributions may be given to Grottoes Rescue Squad, P.O. Box 1187, Grottoes, VA 24441 or Grottoes Fire Department, P.O. Box 67, Grottoes, VA 24441.

GUY A. SHIFFLETT
The Coastal Courier, GA, Wed, Jan. 9, 2013
Guy A. Shifflett, 56, of Sunbury died Tuesday, Jan. 8, 2013. Guy was a retired major in the U.S. Army and worked as a security information analyst at Fort Stewart. He was preceded in death by his father, Guy A. Shifflett Sr. Guy is survived by his loving wife of 33 years, Jackie Shifflett of Sunbury; his daughter, Ashley Shifflett of Marietta; mother, Ruth Gladwell and step-father, Roger Gladwell of Stuarts Draft, Va.; brother, Roy (Linda) Shifflett of Stuarts Draft; and many other loving family and friends. A memorial service will be held at 3 p.m., Saturday, Jan. 12, at Dorchester Presbyterian Church with the Rev. Greg Loskoski officiating. The family will receive friends immediately following the service. In lieu of flowers, the family requests that remembrances in Guy's name be made to St. Jude Children's Research Hospital, 501 St. Jude Drive, Memphis, TN 38105. Richmond Hill Funeral Home, www.coxrichmondhillfh.com, has charge of arrangements.

GUY ALLEN SHIFFLETT
The Daily News Leader, Staunton, VA, Dec. 13, 2000
STAUNTON - Guy Allen Shifflett, 79, of 114 Balsley Road, Staunton, and husband of Blanche (Knicley) Shifflett, went to be with the Lord on December 11, 2000 at his residence. He was born on January 8, 1921, in Augusta County to the late Kate (Shifflett) Warren. Mr. Shifflett was a member of Fishersville United Methodist Church, the VFW Post No. 2216, and a veteran of World War II. Prior to retirement on February 1, 1983, he was employed by Wayn-Tex of Waynesboro with eighteen years of service. Surviving in addition to his loving wife of fifty-four years, are four children, Allen L. Shifflett of Brooksville, FL, Linda Shifflett of Staunton, Samuel Oscar Shifflett and fiancé', Marie McAbee of Harrisonburg and Alice S. Thacker and her husband, Stephen L. Thacker of Waynesboro six grandchildren, Dwayne Cline, Matthew Shifflett, Stacey Cline, Heather Shifflett, Danny Shifflett, and Amanda Thacker and three great grandchildren, Dylan Shifflett, Aaron Shifflett, and Cheyenne Shifflett, and a half-brother and half-sister, and a special niece, Patsy Elkins. A service will be conducted at 2 p.m. Thursday (December 14, 2000) in the Fishersville United Methodist Church by Pastor Larry Nolff and Pastor James Harris. Burial will follow in the church cemetery. Active pallbearers will be Bobby Garrett, John DeCamillis, Tom Sweeney, Hugh Baldwin, Russell Coyner, and Billy Conyers. Honorary pallbearers will be James Moore, John Baker, Ron Jones, and Bob Hoy. The family will receive friends from 7 until 8:30 this evening in the Henry Funeral Home and other times at his residence. It is suggested in lieu of flowers those desiring may make memorial donations to the Staunton/Augusta County Rescue Squad, P.O. Box 2566, Staunton, VA 24402 or the Augusta County Fire Dept. 1026 Richmond Road, Staunton, VA 24401.

GUY EDWARD SHIFLETT
The Greensboro News & Record, NC
Guy Edward Shiflett, age 84, of 4522 Mt. Vernon Church Rd., passed on from this life at 4:20 AM Monday September 18, 2006 at his home. A native of the Blue Ridge Mountains, near Lydia, Virginia he was husband of Antje Butenschoen Shiflett and son of the late Addie Conley Shiflett. He was retired after 33 years as Department Chief at Western Electric and was a member of the Telephone Pioneers. He graduated from the U.S. Naval Training School at Perdue University and the Norfolk Naval Training School, was a U.S. Navy Veteran of WWII serving as a 1st Class Petty Officer and of Korea serving as a Master Sgt. Mr. Shiflett was a member of Springfield Gardens Lodge # 1057 F. and A.M. for over 50 years. He joined the CCC camp as a young man, was a Boy Scout Leader for over 10 years and delivered Meals on Wheels for over 20 years, was a Board member of the North Central Fire Dept, a former member of the N.C. Beekeepers Assoc., served on the Alamance Beautiful Commission and spent most of his free time helping others in his neighborhood. Survivors include his wife Antje Butenschoen Shiflett of the home; sons, Gary Shiflett and wife Jayne, Greg Shiflett and wife Shelly; daughter, Cathy Goldberg and husband Paul; grandchildren Tyler and Christopher Shiflett, Elizabeth and David Goldberg. He was preceded in death by his mother; 3 brothers, Frank Shiflett, Sherman Collier and Onnie Collier. A memorial service will be held at 2:00 PM Wednesday, September 20, 2006 at the Lowe Funeral Home Chapel by Rev. John Settlemyre. The family will receive friends at the funeral home following the service and other times at the residence. In lieu of flowers, memorials may be made to Hospice and Palliative Care of Alamance-Caswell; 914 Chapel Hill Road, Burlington, NC 27215. The family would like to thank the friends and neighbors for their overwhelming kindness shown during Guy's illness and express their deep appreciation to the staff of Hospice and Palliative Care of Alamance-Caswell, especially the nurses Rhonda Trollinger and Sarah Ferguson and his devoted friend Peggy Johnson. Condolences may be sent to the family at info@lowefuneralhome.com.

GUY EDWARD SHIFLETT
Greensboro News & Record, NC, Sep. 19, 2006
BURLINGTON - Guy Edward Shiflett, 84, passed away Monday, September 18, 2006.

GUY EMERSON SHIFFLETT
The Daily News Record, Harrisonburg, VA, Tue, Dec. 26, 2000
Guy Emerson Shifflett, 81, of Troutville, died Sunday, December 24, 2000, at the VA Hospital in Salem, VA. A son of the late Warnie and Beaulah Reedy Shifflett, he was born July 4, 1919, in Rockingham County. Mr. Shifflett was educated at Mt. Clinton and was a self-employed salvage yard owner. He also served in the United States Air Force. On March 6, 1944, he married Elva Zadyan Shifflett, who preceded him in death on April 20, 1986. Surviving are: one daughter, Beverly S. Painter of Bluffton, SC; one son, Eddie A. Shifflett of Hinton; five grandchildren; nine great-grandchildren; one sister, Lavada Sharp of Dayton. He was preceded in death by a son, Guy E. Shifflett, Jr. Funeral services will be held on Wednesday, December 27, 2000, at 11:00 a.m. at the Lindsey Harrisonburg Funeral Chapel with Rev. Wayne Wright officiating. Burial will follow at Rawley Springs Cemetery. The family will receive friends on Tuesday evening from 7-9 p.m. at the funeral home.

GUY W. SHIFFLET
The Washington Post, Washington, DC, Thu, Mar. 23, 1950
On Monday, March 20, 1950, Guy W. Shifflett of Baltimore Ave., Hyattsville, Md., husband of Grace M. Shifflett; father of Claude E., Roy W., Donald L. and Walter E. Shifflet; son of John D. Shifflet. Services at Chambers Funeral Home, 5801 Cleveland ave., Riverdale, Md., on Thursday, March 23, at 1 p. m. Interment Oakton, Va.
See Son Claude's Obit
See Son Roy's Obit

GUYULA G. SHIFFLETT
The Daily Progress, Charlottesville, VA September 13, 1969
Stanardsville – Mrs. Guyula Geer Shifflett died yesterday on route to a Charlottesville hospital. She was 57. She was born June 8, 1912, in Greene County, the daughter of the late William and Lucy Knight Geer. Mrs. Shifflett is survived by her husband, Caney R. Shifflett of Stanardsville.    She is also survived by three sons, William and Glen Shifflett of Geer and Juston Shifflett with the US Army in German; four daughters, Mrs. Edith Shifflett, Mrs. Sharon Shifflett and Mrs. Joyce Lawson of Geer and Mrs. Nancy Conley of Stanardsville; a brother, Eddie Geer of Stanardsville; five sisters; Mrs. Mary Knight, Mrs. Carrie Geer and Mrs. Gladys Geer of Geer, Mrs. Bernice Wise of Stanardsville and Mrs. Lusanna Brickhead of Earlysville; and eight grandchildren.   Ryan Funeral Home in charge of the arrangements, which are incomplete.

GWENDOLYN P. SHIFLET
The Washington Post, Washington, DC, Nov 3, 1985
On Thursday, October 31, 1985, Gwendolyn P. Shiflet of Washington, D.C., beloved wife of Jesse J. Shiflet; aunt of Lyde-Kerr Sommerfield of Rockford, Tenn., and William Prichard of Calif. Friends may call at the Nalley Funeral Home, 3200 Rhode Island Ave., Mt. Rainier, Md., on Sunday from 7 to 9 p.m. Services will be held on Monday, November 4, at 11 a.m. in the Epiphany Episcopal Church, 1317 G. St., nw. Entombment Fort Lincoln Cemetery.



---
This page is part of the Shiflet Family Genealogy Website and is maintained by:
Bob Klein / Pasadena MD /