---

Obituaries

D. T. SHIFFLETT
The Daily News Record, Harrisonburg, VA, Mon, Mar. 17, 1913
Elkton, March 16.—The funeral of D. T. Shifflett, who died Friday evening in the University Hospital at Charlottesville, was hold at 2:30 o'clock this afternoon from the Thorofare United Brethren Church, a few miles east of this place. Burial was made in the Hensley graveyard. The services were conducted by Rev. W. S. Rau. Mr. Shifflett, who lived a few miles east of Elkton, had been seriously ill for three weeks, suffering from kidney trouble, he was taken to the hospital Wednesday. The body arrived here last night. Mr. Shifflett, who was a farmer, and a useful and highly esteemed man, was about 64 years old. He was twice married. His first wife was Miss Linda Breeden. His second wife, who is living, was Miss Nannie Meadows. He leaves four sons- William and Ward of Altoona, PA, Wesley and Eugene at home; three daughters, Mrs. Leda Lam, of Elkton, Mrs. Blanche Haney and Miss Violet Shifflett at home. For 30 years, Mr. Shifflett has been a member of the United Brethren Church. NOTE: This is an interesting obit because this is Brazil (Bizzeal) P. Shifflett. See other obit for same person

DAISY MILDRED SHIFFLETT BROWN
The Augusta Free Press, Feb. 9, 2004
STAUNTON - Daisy Mildred (Shifflett) Brown, 92, widow of George Wesley Brown Sr., of 1366 Parkersburg Turnpike, died 8:30 a.m. Saturday (Feb. 7, 2004) at her residence. She was born on May 7, 1911, in Barren Ridge, a daughter of William L. and Laura Virginia (McDorman) Shifflett. Mrs. Brown was a caregiver. Surviving are two sons, Douglas Eugene Brown of Crimora and Harry Gardner Brown of Swoope; a daughter, Mildred Brown Jarvis of Middlebrook; and a sister, Maggy Lawson of New Hope. In addition to her husband and her parents, Mrs. Brown was preceded in death by two sons, George W. Brown Jr. and Thomas Edwin Brown. A graveside service will be conducted at 2 p.m. Tuesday in the Pleasant Grove Cemetery in Rockingham County. The family will receive friends at her residence; and those desiring may call at the Henry Funeral Home.

DAISY SHIFLET GRAY
Unknown Newspaper
Hartwell, Ga.-- Mrs. Daisy Shiflet Gray, 90, died Wednesday at 7 p.m. in Hart County Hospital following two weeks of illness. Mrs. Fray was born in Hart County, a daughter of the late Lewis S. and Mary Elizabeth Heaton Shiflet. She was a member of Sardis Baptist Church. Survivors: husband, Nathan Gray; one daughter, Mrs. Gladys Wood of Hartwell; seven grandchildren; 16 great-grandchildren. Funeral services will be held Friday at 2 p.m. at Flat Shoals Baptist Church with Revs. Frank Saylors, Tommy Sears and Darrell Knight officiating. Burial will be in the church cemetery. The body is at Smith Funeral Home; the family is at the residence of Mr. and Mrs. Jack Brown on the Hodges Mill Road. The body will be placed in the church at 1:30 p.m. Friday. NOTE: I believe the families last name is Bray not Gray

DAISY MAE SHIFFLETT COLEMAN
The Daily Progress, Charlottesville, VA, Sun, Feb. 6, 1983



Mrs. Daisy Mae Coleman of 727 Hinton Avenue, Charlottesville, died Friday at her residence. Born Dec. 22, 1909 in Albemarle County, she was the daughter of William E. and Lillie Frances Shifflett. She was the widow of James Dabney Coleman. Survivors include one son, Bobby Wilson Coleman of Troy, two daughters, Mrs. Lillie C. Morris and Mrs. Susie C. Payne, both of Charlottesville, two sisters, Mrs. Mamie Blackwell of Palmyra, Pa., and Mrs. Ruby Coleman of Grottoes; four brothers, Jessie (Jack) Shifflett, and Charles Shifflett, both of Grottoes, Robert Shifflett, of Palmyra, Pa. And Floyd (Dick) Shifflett of Annville Pa.; seven grandchildren. She was preceded in death by one son, Charles D. Coleman. Funeral services will be held Monday 2 p. m. at the chapel of the Hill and Wood Funeral Home with the Rev. Ralph Carter officiating. Interment in Mt. Moriah United Methodist Church Cemetery at White Hall. Family will receive friends Sunday from 7-8 p. m. at Hill and Wood.

DALE ALLEN SHIFLETT
The Delaware County Times, Chester, IN, Tue, Nov. 13, 1973
On November 1? 1973, Dale Allen Shiflett, son of Mr. and Mrs. Lacy Shiflett of 3341 Carter Lane, Chester, Pa. Relatives and friends of the family are invited to attend the funeral service Wednesday morning Nov. 14, 1973 10 o'clock at the ROBERY MORELAND FUNERAL HOME, 9th & Main Sts., Trainer, Pa. Interment Lawn Croft Cemetery. Friends may call Tuesday evening after 7 pm. Note: Dale and a friend, David W. Garris, were asphyxiated when they drove their car into a service station where David worked, at 3 a.m in the morning and fell sleep with the engine running.

DALE CLINE SHIFLET
The Daily News Record, Harrisonburg, VA, Mon, Apr. 28, 2008
DAYTON- Dale Cline Shiflet, 89, of Clover Hill, Va., died Saturday, April 26, 2008, at her son's home. She had been residing there since November 2007. Mrs. Shiflet was born Jan. 17, 1919, in the Mount Clinton area and was the daughter of the late Dewitt T. and Nora Showalter Cline. She had fond memories of growing up with brothers, sisters, Mama and Papa. She was always proud that all of them graduated from Mount Clinton High School because that was a wish of her father, prior to his death at age 49, that the family stay together and all graduate high school. She would talk about the fun a family of 12 had growing up on the farm in Mount Clinton. She was a homemaker and she and her husband of 60 years were very active in the Clover Hill United Methodist Church, the 4-H Club and The Clover Hill Bucks. On June 14, 1941, she married Gordon Shiflet, who preceded her in death on Jan. 25, 2003. Surviving are a son, Robert "Bob" Shiflet of Clover Hill and wife, Pat Good Shiflet; four brothers, Marion Cline and wife, Brownie, Clover Hill; Stanley Cline and wife, Martha, Lynchburg; Richard Cline and wife, Carolyn, Harrisonburg; Frank Cline and wife, Anna Lee, Harrisonburg; one sister, Margaret Ritchie and husband, Olin, Dayton; and 20 nieces and nephews. Three grandchildren and their spouses, whom she dearly loved, Whitney Stover and husband, Chad, Clay Shiflet and wife, Brittni, Ashley Shiflet, all of Clover Hill. Mrs. Shiflet was preceded in death by three brothers and one sister, Amos and Andy Cline, Bill Cline and Fannie Jane Myers. The Revs. Rob Hoskins and Lewis Armentrout will conduct a funeral service Tuesday at 11 a.m. at the Clover Hill United Methodist Church. Burial will follow at the church cemetery. The family will receive friends Monday from 7 p.m. until 8 p.m. at the church. Memorial contributions may be made to the Clover Hill Fire and Rescue, 2100 Clover Hill Road, Dayton, VA 22821. Arrangements are by McMullen Funeral Home, Harrisonburg.

DALE J. SHIFFLETT
The New Castle News, New Castle, PA, Thu, May 12, 1977
MERCER—Dale J. Shifflett, 46, of 213 E. Market St., formerly of Harlansburg, was found dead at 12:30 pm May 11, 1977, at his home after a short illness. He was born in Lowellville, Ohio, on Aug. 12, 1930, to Mrs. Willie Raines Shifflett and the late John Henry Shifflett. He was employed for 19 years by the Tennessee Gas Co., and was presently employed by the Ivor J. Lee Inc., as a welder and pipe fitter. Mr. Shifflett was a member of the First Baptist Church of Mercer, and was a veteran of the U.S. Army. He is survived by his wife, the former Shirley J. Brown, whom he married Jan. 1, 1951; four daughters, Mrs. Patrick (Janis) Horlon and Miss Betty Lou Shifflett, both at home, Miss Elaine Shifflett of Richmond, Va., Mrs. Rick (JoAnn) Campbell of New Castle RD 4; his mother Mrs. Willie Shifflett McFarland of Enon Valley; two sisters, Mrs. Demetrious (Virginia) Turk of Rockford, Ill., and Mrs. Kenneth (Jewell) Krepps of Enon Valley and one grandchild. He was preceded in death by a sister. Friends will be received at the Cunningham Funeral Home Inc., 144 S. Pitt St., from 2 to 4 and 7 to 9 pm, Friday. The service will be at 3:30 pm Saturday at the funeral home conducted by the Rev. James McCandless of the church. Burial will be in Finley.

DALE SHANNON SHIFFLETT
The Daily News Record, Harrisonburg, VA, Wed, Aug. 9, 1989
ELKTON — Dale Shannon Shifflett, 15, son of Paul and Connie Shifflett of Route 4, Elkton, was dead on arrival at Rockingham Memorial Hospital Tuesday night. Funeral arrangements are pen. ding at the Lindsey Harrisonburg Funeral Home. See Article below.

The Daily News Record, Harrisonburg, VA, Wed, Aug. 9, 1989
Elkton Boy, 15, Drowns In South Fork
By ERIC GORTON
News Record Staff Writer
A 15-year-old Rockingham County boy drowned Tuesday in the South Fork of the Shenandoah River at McGaheysville. Lindsey Harrisonburg Funeral Home identified the boy as Dale Shannon Shifflett son of Paul and Connie Shifflett of Route 4, Elkton, Rockingham County Sheriff's Deputy Ronnie Dove said Shifflett's body was pulled from the river about 6 p.m., 2½ hours after he was reported missing in the water. The body was located in a section of the river that passes through the Golden Horseshoe Farm on Va. 652, Dove said. A 14-year-old who was with Shifflett and not identified by police was injured and was being held overnight at Rockingham Memorial Hospital for observation, Dove said. Dove said 75 to 80 people participated in the search for Shifflett, who apparently was trying to cross the river with his friend. Dove said the water was moving, but not rapidly. He also said both boys were wearing blue jeans, which may have hindered their attempts to swim. A farmhand reported the incident after the 14-year-old crossed the river and caught his attention, Dove said. Dove said the 14-year-old had made it across the river once, but then heard Shifflett calling for help and saw him struggling. He went back to help, but went under himself and struggled back to shore. Shifflett's body was located in eight to 10 feet of water about 15 to 20 feet from shore, Dove said. He said the river was about 30 yards wide at the point the body was found. He also said the body was found no more than 15 to 20 yards from where Shifflett entered the river. About eight divers, divided into two teams, felt their way through the murky water until they found the body, Dove said.

DALLAS CHRISTIAN SHIFFLETT
The Daily Progress, Charlottesville, VA, Wed, Dec. 15, 2015
Dallas Christian "Toots" Shifflett, 80, passed away Sunday, December 13, 2015, at her home in Stanardsville. She was born August 28, 1935, in Stanardsville and was the daughter of the late William Lewis "Mannie" and Ethel Lamb Shifflett. In addition to her parents, she was preceded in death by her only sibling, Merval Ruth "Sis" Shifflett on March 8, 2015.She is survived by special cousins, Dorothy Morris of Earlysville, Crystal Whetzel, Sevilla Powell, and Keith Powell of Charlottesville, Faith Curtis of Mississippi, Ruth Wood, and Cindy Shifflett of Stanardsville, and Clarence W. "Snooks" Shifflett, Sr. of Stanardsville, another cousin whom she always considered as a brother. She is also survived by her best friend since 6th grade, Linda Bowen and her husband, Harry of Ruckersville; a special neighbor, Virginia Riner of Stanardsville; and friends, Hattie and Michael Brill of Stanardsville. She also leaves behind to mourn her loss, two boys, Nicolas and Triston Bondurant of Stanardsville that she looked upon as her "grandsons", and LaQuenzar Davis of Gordonsville. Also visiting her in her home were Shelby Blakey and Kamden Jackson, both of Ruckersville, and Harry Shifflett as her own personal handyman. She is also survived by many other cousins and friends. "Toots" enjoyed painting, sewing, reading, cooking, ceramics, quilting, and genealogy. She loved dining out with her family and friends. She especially enjoyed her Wednesday luncheons with her cousin Crystal Whetzel of Charlottesville. Upon graduation from William Monroe High School, "Toots" served our country in the United States Air Force. She made her career as a licensed histologist, having worked for Dartmouth Medical School in Hanover, NH, Medical College of Virginia in Richmond, VA, Duke University in Durham, NC, and the University of Virginia in Charlottesville, Va., and setting up her own labs. She retired from UVA after 18 years of service. She was an avid traveler, having traveled many places across our states. Funeral services will be held at 12 p.m., Saturday, December 19, 2015, at Preddy Funeral Home Chapel in Madison conducted by Pastor Jeff Shifflett. Interment will follow in the family cemetery on Pocoson Mountain. The family will receive friends one hour prior to the service from 11 a.m. until 12 p.m. Saturday at the funeral home. The family would like to thank everyone who stopped by the home to visit her, phone calls, and prayers during her illness. Thanks to Janice and C.W. Shifflett for opening their home to "Toots" for the Thanksgiving dinners she enjoyed so much. Thanks also to her caregivers, Lena Cubbage, Gene Dorman, Eva Morris, and Barbara Shifflett. Also thanks to her doctors, Dr. Brooke Bostic and staff of Greene Family Medicine, Dr. John McGovern and staff of Forest Lakes Family Medicine, Medi Home Health and Hospice of Charlottesville and their staff, Natalie, Joni, and Deena, and the staff at the Greene Pharmacy in Stanardsville. The family requests memorial contribution to be made in her name to Alzheimer's Association, 1160 Pepsi Place, Suite 306, Charlottesville, VA 22901, St. Jude Children's Research Hospital, 262 Danny Thomas Place, Memphis, TN 38105, Wounded Warrior Project, P. O. Box 758517, Topeka, KS 66675. The pallbearers will be Nicholas Bondurant, Jr., Shirley T. Breeden, Gene Dorman, Donnie Shifflett, Nathan Johnson, and Harry Shifflett.

DAMARIS MCNEELY SHIFFLETTE WOODS
The Mulhearn Funeral Home
Funeral services for Damaris McNeely Shifflette Woods, 83, of Monroe, LA, will be held at 2:00 PM, Wednesday, November 26, 2014 in the Chapel at Mulhearn Funeral Home, Sterlington Road, Monroe, with Rev. Sam Riddell officiating. Interment will follow at Mulhearn Memorial Park Cemetery.Mrs. Woods died Sunday, November 23, 2014, at her residence. She was a 1947 graduate of Ouachita Parish High School. She will always be remembered for her dedication to the lives of her family and for the love of gardening.Mrs. Woods was preceded in death by her first husband and father of her children, Harry Haston Shifflette; son, Harry Steven Shifflette; second husband, Alvie Garland Woods; parents, Nat and Verna Crowe McNeely; and brother, C.W. McNeely.Survivors include her daughter, Sue Shifflette Wilson and husband John T. Wilson of Terry, MS; son, Jay Haston Shifflette of Monroe, LA; step son, Dennis Edward Woods of Matthews, NC; two grandchildren, Melissa Ann Wilson, and Sara Wilson Keith and husband Dan; two great grandchildren, Thomas Reed Keith and James Andrew Keith; brother, Kenneth McNeely and wife Terry of Monroe, LA; and sister-in-law, Freddie McNeely. Pallbearers will be Jason Laffoon, Shane Laffoon, Stacy Laffoon, Brad McNeely, Terry McNeely, and Waymon Laffoon.Visitation will be 5:00 PM until 7:00 PM, Tuesday, November 25, 2014, at the funeral home. Memorials may be made to St. Jude Children's Research Hospital or to your favorite Charity. Online Registry/Condolences: www.mulhearnfuneralhome.com Mulhearn Funeral Home, Sterlington Road, Monroe, LA

DAMIAN CARLTON SHIFLET
The Frederick News Post, Frederick, MD, Mon, Nov. 9, 1981
Damian Canrlton Shiflet, 4, of Gaithersburg, died Saturday, Nov, 4. Born Sept. 16, 1977, he was the son of Lorri Smith and Donald A. Shiflet of Gaithersburg. Besides his parents, he is survived by maternal grandparents, Gladys and Cogie C. Smith. Knoxville; paternal grandmother. Delores Hampton Perdue, Woodbridge Va.; paternal grandfather, Donald B. Shiflet, Sliver Spring; and maternal great-grandmother, Rachael Griffin, Gaithersburg. Funeral services will be held at 1p.m. Tuesday, Nov. 10 at the Francis H. Barber Funeral Home, in Laytonsvllle. The Rev. Roy Johnson will officiate. Interment Will be in Flower Hill Cemetery, Redland. Those desiring may make contributors to the Great Oak Center, Department of Volunteers, 12001 Cherry Hill Road Silver Spring, 20904.

DAMIAN C. SHIFLET
The Frederick News Post, Frederick, MD, Mon, Nov. 12, 1981
Funeral Services for Damian C. Shiflet of Gaithersburg, who died Saturday, Nov. 1, were held at 2 p.m. Tuesday, Nov, 10 at the Francis H. Barber Funeral Home in Laytonsvllle. The Rev. Roy Johnson, Flower Hill Church of the Brethren, Redland, officiated. Interment was in Flower Hill Cemetery. He was the son of Lorrie and Donald A. Shiflet.

DAMIEN SCOTT SHIFFLETT
The Daily Progress, Charlottesville, VA, Sun, Feb. 1, 2015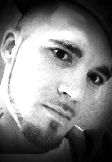 Damien Scott Shifflett, 30, of Ruckersville, Virginia went home to be with his Lord and Savior on Tuesday, January 20, 2015. Left to cherish his memory is his mother, Cecelia Lloyd and her friend, Bill Sprouse; children, Devin, William, Gabriel and Damien Jr. Shifflett; brothers, Shane Shifflett, Eric Ball, and Sage Lloyd; sister, Amber Ball; maternal family, grandmother, Janice Snow; uncles, Glen Marshall, Scott Snow and his wife, Rhonda; aunt, Stacy Snow and her friend, Dwayne Roach; girlfriend, Jennifer Mawyer; father, Dale Ball Jr. "Butch"; paternal family, uncles, Bill Moon and Wayne Ball; aunts, Brenda Moon, Jan Broderick, and Joy Marshall; and an extended host of loving family. He was preceded in death by his maternal grandfather, Coleman Snow; paternal grandparents, Dale Ball and Mary Ball; and his nephew, Brayden Ward. Damien loved spending time with his children and family, fishing and the New York Giants. A memorial service will be held at 2 p.m. on Saturday, February 7, 2015 at 645 Evergreen Church Road, Stanardsville, VA 22973. Contributions to help cover burial expenses, and those of his children may be made payable to Rhonda Snow, 10928 S. Constitution Route, Scottsville VA 24590

DAN SHIFFLETT
The Billings Gazette, Billings, MT, Thurs, Nov. 27, 2003
ROUNDUP - Dan Shifflett was born in Washington, D.C., on Aug. 3, 1948. He passed away in his sleep Tuesday, Nov. 25, 2003. He joined the army in 1968 and served in Vietnam, and received an honorable discharge in 1975. Dan married Donna Smith in March 1979. They had one son, Daniel James. He always wanted to be a mountain man, so they moved to Roundup in October 1997. He worked as a mechanic and then went on to buy the business. Dan enjoyed racing. He was a big Dale Earnhardt, Sr. fan. He was known for the family-owned business, Midway Auto in Lockwood. He loved to haggle on just about anything and to give all his customers a bad time. He also loved to shoot - pool. Dan loved all his friends, his wife and his son. He will be loved and missed in return. Dan is survived by his wife Donna Shifflett and his son, Daniel James. A memorial service will be held 2 p.m. Friday, Nov. 28, at Smith's Downtown Chapel in Billings. Cremation has taken place.

DAN SHIFFLETT
The Greene County
Dan Shifflett 83, of Stanardsville, died Nov.1, 1994 in a Stanardsville nursing home. He was born Sept. 6, 1911, in Greene County, the son of the late James Obie Shifflett and Alice Sholes Shifflett. He is survived by four daughters, Jean Breeden, Carolyn Ables and Barbara Shifflett, all of Ruckersville, and Diane Shifflett of Stanardsville, two sons, Donald Shifflett and Gregory Shifflett of Stanardsville, eight grandchildren and three great grandchildren. He was preceded in death by two granddaughters , six brothers and three sisters. Mr. Shifflett was a U.S. Army veteran of World War II; he received the Purple Heart Metal, American Theater Service Ribbon, European, African Middle Eastern Service Ribbon and WWII Service Ribbon. Funeral services were conducted Thursday at Ryan Funeral Chapel in Quinque with interment in the family cemetery.

DAN H. SHIFFLETT SR
The Baltimore Sun, Baltimore, MD
On March 3, 1998, DAN H. SR., loving father of Elbert W. Shifflett, Sr., Juanita S. Beatty and Dan H. Shifflett. Jr., devoted grandfather of Peggy J. McCullin, Elbert W. Shifflett, Jr., Sharon Henninger and Clinton Shifflett, great-grandfather of Wade, Cory and Andrea Henninger and Erin, Tara and Megan McCullin. Funeral Services will be held at the Duda-Ruck Funeral Home of Dundalk. Inc., 7922 Wise Avenue. on Saturday 10 A.M. Interment Oaklawn Cemetery. Friends may call on Friday 3 to 5 and 7 to 9 P.M. In lieu of flowers contributions may be made to the First Baptist Church of Dundalk, Dundalk and St. Helena Aves.

DAN HARMON SHIFFLETT
The Greene County Record, VA, Thu, Feb. 1, 1945
Dan H. Shifflett Dies Suddenly - Dan Harmon Shifflett, whose home is near Crozet, died suddenly about 11:30 p.m., Jan. 22. A Greene County citizen, he was the son of Eugene Shifflett and the late Rose Collier Shifflett, and was 21 years of age. Besides his father, he is survived by six brothers, Amos and Wesley Shifflett, of Albemarle county, and Herman, James, Dewey, and Eugene Shifflett, Jr., of Crozet, and three sisters, Mrs. Walter Rogers of Ruckersville, Mrs. Edna Thomas of Celt, and Miss Mary L. Shifflett of Crozet. The Funeral was held Jan. 24, at Mt. Paran Methodist church with interment in the churchyard.

DAN STUART SHIFFLETT
The Daily Progress, Charlottesville, VA, Mon, Apr 25, 1983
Dan Stuart Shifflett, 34, of Gordonsville, died Saturday in an automobile accident in Orange County. He is survived by his parents, Reese E. and Mattie Graves Shifflett, both of Stanardsville; his wife, Brenda S. Shifflett; a daughter, Lisa Violetta Marie Shifflett, both of Gordonsville; three brothers, Garry Shifflett of Manassas, Kenneth Shifflett of Luray, and Edward Shifflett of Ohio; two sisters, Patricia Turner of Florida and Deborah Greene in Texas. Funeral will be held 3 p.m. Wednesday at the First Bible Baptist Church with interment in Stanardsville Cemetery. The Rev. James Woods, Rev. Ray Turner and Rev. William Simon will officiate. Family will receive friends from 7 to 8:30 Tuesday evening at the Ryan Funeral Home, Quinque.

DANIEL SHIFFLETT
(Dec.9, 1945) Daniel Shifflett, farmer living near Eastham, died Monday at his home after a brief illness. He was a native of Greene County, son of the late Peels and Polly Roach Shifflett, and was 85 years of age. He married Miss Melvina Roach. Surviving are two daughters and four sons, Mrs. Polly Morris and Ashby and Harvey Shifflett of Albemarle; David and John Shifflett of Greene county and Mrs. Lillie Williams of Louisa. Burial services were held Tuesday at the family burying ground at Sandy Bottom.

DANIEL <![if !supportEmptyParas]>CLARK SHIFFLETT
Daniel Clark Shifflett, 80, of Prince Frederick, died on April 10, 1979 at his home on Clay Hammond Road. His survivors include for sons, William M. Shifflett, Everett H. Shifflett, James O. Shifflett and Robert E. Shifflett; five daughters, Louise M. Dalrymple, Annie V. Halterman, Lorena K. McKnew, Mary E. Halterman and Betty L. Morris; and two sisters, Fannie Shifflett and Annie Merriell. Funeral services were held on April 13, at the Full Gospel Assembly of God, with Pastor Ralph Davis officiating. The interment followed in Asbury Methodist Cemetery. The pallbearers were Ricky Shifflett, Robert Lee Shifflett, David Shifflett, Donald Shifflett and Bunky Dalrymple. Borgwardt Funeral Home of Port Republic handled the arrangements.
See Wife Annie's Obit

DANIEL DAVID SHIFLETT
The Lewiston Tribune, Lewiston, ID, Apr. 14, 2010
Daniel David Shiflett, 90, of Clarkston, passed away Sunday, April 11, 2010, at Clarkston Care Center. He was born Sept. 7 1919, in Fortine, Mont., to Henry Clifton and Dora Josephine Mortimore Shiflett. He married Grace Montgomery on Dec. 23, 1941, and she preceded him in death Aug. 7, 1994. Edna Fisbeck and Daniel were married Jan. 20, 1996. She survives him. He lived in Whitefish, Mont., from 1942 to 1945, while he worked for Great Northern Railroad. He then moved to Havre, Mont., until 1980, where he worked as a diesel mechanic. He retired in 1980 and moved to Clarkston in August 1991. Daniel was a member of First Church of God in Clarkston, and Masonic Lodge No. 134 in Havre, where he held all offices and was a lifetime member. He was also a life member of Lodge No. 55, Eastern Star Chapter No. 30, was a lifetime member of the Algeria Shrine, and was a guardian for Job's Daughters. He graduated in 1938 from Lincoln County High School in Eureka, Mont. Surviving Daniel is his wife Edna in Clarkston; brother, Bill Shiflett of Libby, Mont.; two daughters, Sherry Smith of Tekoa, Wash., and Bonnie Lucas of Colorado Springs, Colo.; and eight grandchildren, seven great-grandchildren, five stepchildren, and many step-grandchildren. Preceding her in death was his wife Grace and brother Jack Shiflett. Funeral services are at 2 p.m. Friday at Merchant Funeral Home in Clarkston with burial to follow at Vineland Cemetery in Clarkston. The Rev. Evan Meske of Real Life Ministries in Post Falls, Idaho, will officiate. Condolences can be left for the family at www.merchantfuneralhome.com. Memorials are suggested to the Shriner's Hospital, 911 West 5th Ave., Spokane, WA 99204.

DANIEL E. SHIFFLET
The Marion Star, Marion, OH, May 1, 2007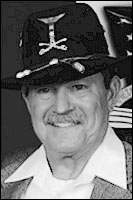 PROSPECT - Daniel E. Shifflet, 64, went to be with the Lord on Sunday, April 29, 2007, at his residence. Born Nov. 6, 1942, in Marion, he was preceded in death by his mother Nellie I. (Brammer) Shifflet-Galleher- Schotte and his father, Joseph W. Galleher and his stepmother, Alice Shifflet-Turner. Dan graduated from New Bloomington High School in 1960. On Aug. 19, 1963, in Monroe, Mich., he married Patricia Leaper and she survives in Prospect. He is also survived by a son, Bruce (Debbie) Shifflet, Prospect; grandchildren Christina (Cesar) Laurean, Jacksonville, N.C., Amber (Tyler) Emrick of Jacksonville, N.C. and Robert Shifflet, Prospect; great-grandchildren Abrianna and Caleb; brothers Dwight Shifflet of Stover, Mo., and John (Mary) Shifflet, Eldon, Mo., and half brothers and sisters Roscoe (Sue) Shifflet, Roger (Cindy) Shifflet, Dale Shifflet, Phyllis Shifflet, Juanita (Larry) Cravener and Gloria (Delmar) Herdman, al of Columbus. Dan joined the U.S. Army in 1960, and served in the 101st Airborne Paratrooper Unit. He later graduated from flight school and served with distinction as a helicopter pilot from 1970-71 during the Vietnam War. Due to combat related injuries, he received a medical retirement and retired as a CW2. For his service, he received the Vietnam Service Medal, the Vietnam Campaign Medal with 60 Device, the Bronze Star Medal with "V," the Bronze Star, two Purple Hearts, the National Defense Service Medal, the Army Aviation Badge, Good Conduct Medal second award, and numerous air medals. He started at The Ohio State University in 1974, and completed his education at Ohio Northern University with a degree of Juris Doctor. He opened his private law practice, Daniel E. Shifflet & Co. in 1981, with offices in Prospect and Marion. He was a member of the Grace Baptist Church, the Ohio V.H.P.A, the National V.H.P.A., the VFW Post 6817 in Mount Victory, various VFWs in Marion, the 196th Light LIB, F Troop 8th Cavalry, a life member of the DAV and the FOPA. Funeral services will be held at 10:30 a.m. Thursday, May 3, 2007, at the Grace Baptist Church with the Rev. Nicholas Worden officiating. Burial will follow at the Prospect Cemetery where military rites will be observed by the Marion County United Veterans Council. Friends may call Wednesday from 2-4 and 6-8 p.m. at Boyd Funeral Home. Memorial contributions may be made Grace Baptist Church.

DANIEL EARL SHIFFLETT
The Daily Progress, Charlottesville, VA Feb. 14, 1970
MADISON --- Dennis Earl Shifflett died of a brain Tumor yesterday in a Charlottesville hospital. Born Aug. 18, 1952 in Greene County, he was the son of Lonnie E. and Madeline Shifflett of Madison. Besides his parents he is survived by three brothers, Kenneth W., Glenwood, and Donnie Shifflett of Madison and his grandparents, Martin and Elsie Geer of Martinsburg, W. VA. The funeral will be at the Ryan Funeral Home in Stanardsville at 2 P.M. on Monday. Burial will be at Mt. Herman Cemetery in Geer.

DANIEL PAUL SHIFLET
The The Daily Journal on Fri, Mar. 28, 2014
Upper Deerfield Twp. Daniel Paul Shiflet, 50, of Upper Deerfield Twp., died Tuesday, March 11, 2014 at the Inspira Hospice Inpatient Unit in Bridgeton. Paul was born in Bridgeton on February 1, 1964 and was the son of Dannette Rempfer Shiflet Kimble of Seabrook and the late Daniel L. Shiflet. He had been a Bridgeton area resident most of his life. An avid bowler, he had previously been employed with the Deerfield Machine Co. and the Silverton Yacht Co. In addition to his mother and step-father, Joe Kimble of Seabrook, he is survived by two sisters, Denise Watson of Upper Deerfield Twp. and Terri Shiflet of Bridgeton and two brothers, Kenny Shiflet of FL and Brian Shiflet of Seabrook. A visitation for family and friends will be held at the PADGETT FUNERAL HOME, 1107 State Highway # 77, Upper Deerfield Twp. on Saturday, March 29th from 9 to 11 AM. Written condolences can be sent to the family at padgett funeralhomes.com

DANIEL KEMPER SHIFFLETT
The Daily Progress, Charlottesville, VA, March 12, 1990
Daniel Kemper Shifflett, 57, of White Hall, died Saturday, March 10, 1990, in a local hospital. Born in Albemarle County on May 10, 1932, he was the son of Cora Frazier Shifflett of White Hall and the late Floyd Kemper Shifflett. Mr. Shifflett was a 33-year employee of ConAgra, from which he retired as a supervisor. Surviving are his wife, Bessie M. George Shifflett of White Hall; two daughters, Dana Kern Johnson and Melissa Lynn Bevard, both of Charlottesville, two sons, James Wallace Shifflett of Earlysville and Darrell "Bo" Ryan of Waynesboro; five sisters, Joyce Wood of Crozet, Dorothy McAllister of White Hall, Juanita Garrison of Mt. Fair, Bonnie Gibson of Palmyra, Connie Clark of Charlottesville; four brothers, William L. Shifflett of Harrisonburg, Vernon D. Shifflett of Free Union and David J. Shifflett and Earl E. Shifflett, both of Crozet; four grandchildren, Angela Leigh Shifflett, James Wallace Shifflett II, Mandy Johnson and Kevin Wayne Hocutt. In addition to his father, he was preceded in death by a brother, Roger L. Shifflett. A funeral service will be conducted 2 p.m. Tuesday in the Teague Chapel with the Rev. Patrick L. Mallott and the Rev. Herbert Parker officiating. Interment will follow at Holly Memorial Gardens. The family will receive friends from 7 to 8 this evening at the funeral home.

DANIEL KEMPER SHIFFLETT
The Waynesboro News Virginia, March 12, 1990
Daniel Kemper Shifflett, 57, of White Hall, died Saturday March 10, 1990 in a Charlottesville Hospital. He was born in Albemarle County on May 10, 1932, the son of Cora Frazier Shifflett of White Hall and the late Lloyd Kemper Shifflett. He was a 33-year employee of ConAgra where he retired as a supervisor. Surviving in addition to his mother are his wife, Bessie M. George Shifflett of White Hall; two daughters, Dana Kem Johnson and Melissa Lynn Bevard, both of Charlottesville; two sons, James Wallace Shifflett of Earlysville, Darrell "Bo" Ryan Shifflett of Waynesboro; five sisters, Joyce Wood of Crozet, Dorothy McAllister of White Hall, Juanita Garrison of Montfair, Bonnie Gibson of Palmyra, Connie Clark of Charlottesville; four brothers, William L. of Harrisonburg, Vernon D. of Free Union, David J and Earl E. Shifflett, both of Crozet; and four grandchildren. A service will be conducted at 2 pm Tuesday in the Teague Funeral Home chapel with the Revs. Patrick L. Mallott and Herbert Parker officiating. Interment will follow at Holly Memorial Gardens. The family will receive friends from 7 to 8 p.m. this evening at the funeral home.

DANIEL L. SHIFLET
The Press of Atlantic City, NJ, Jan. 19, 1996
DANIEL L. SHIFLET, 49, of Bridgeton, died Tuesday. Mr. Shiflet was an assistant manager at the Coastal Mart in Bridgeton. He previously worked at Fisher's Food Center in Bridgeton. At one time he worked at a gas station and delivered newspapers. His interests included bowling. Born in Bridgeton, Mr. Shiflet was an area resident all his life. He is survived by his wife, Dannette of Bridgeton; two daughters, Terri, with whom he lived, and Denise Watson of Cumberland; three sons, D. Paul of Hopewell Township, Kenneth of Brooksville, Fla., and Brian of Shiloh; a brother, David of Vincentown; 17 grandchildren; and two great-grandchildren. Services will be held 1 p.m. Monday at the Freitag Funeral Home, 137 W. Commerce St., Bridgeton, where friends may call one hour earlier. Burial will be in Laurel Lawn Cemetery, Upper Deerfield Township.

DANIEL LEE SHIFFLETT
The Daily Progress, Charlottesville, VA, Tue, Aug. 10, 2010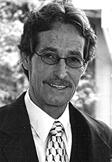 Daniel Lee Shifflett, 55, of Culpeper, Virginia, passed away on Saturday, August 7, 2010, at Hospice House in Charlottesville, Virginia. Danny was born to James Henry Shifflett and Dorothy Branne Shifflett in Charlottesville, Virginia, on September 18, 1954. He was a member of St. Stephen's Episcopal Church and was employed as a commercial truck driver. Surviving Danny are his sisters, Judy Hebb and her husband, Dennis, of Odenton, Maryland, Norma Sue Kinsey of Manassas, Virginia, and Teresa Harlow and her husband, Kerry, of Cedar Park, Texas; and his nieces and nephews, Melissa Weyand and her husband, Jamie, of Crofton, Marylandd, Bradley Rupard and his wife, Kristy, of Crofton, Maryland, Kellie Starkie and her husband of Centreville, Virginia, Katie Hebb of Davidsville, Maryland, Courtney Harlow and Kelsey Harlow, both of Cedar Park, Texas. He is also survived by five great- nieces and nephews. His parents preceded him in death. Funeral services will be held 1 p.m. Wednesday, August 11, 2010, at the chapel of Clore-English Funeral Home with the Reverend Brad Jackson conducting the service. Interment will be at Holly Memorial Gardens in Charlottesville, Virginia. The family will receive friends one hour prior to service time. In lieu of flowers, memorial contributions should be made to the Hospice of the Piedmont, 675 Peter Jefferson Parkway, Suite 300, Charlottesville, VA 22911. Condolences may be given at clore-english.com. Arrangements have been entrusted to the Clore-English Funeral Home, 11190 James Monroe Highway, Culpeper, VA 22701.

DANIEL STEWART SHIFFLETT
The Daily Progress, Charlottesville, VA
Daniel Stewart Shifflett, 2 months, of 307 Rose Road in Ruckersville died Thursday, Sept. 3, in a Charlottesville hospital. He was born June 22, 1992 in Charlottesville. He is survived by his parents, Thurman H. Shifflett II and Tammy Breeden Shifflett and one sister Amy Nicole Shifflett all of Ruckersville; his paternal grandparents, Thurman and Rachel Shifflett of Crozet; his maternal grandparents, Alvin E. Breeden of Earlysville and Myrtlene Shifflett of Stanardsville; his great grandfather Dan Collier; two aunts Sandra Morris of Earlysville and Glenda Sipe of Crozet; and two uncles Paul Morris of Earlysville and Harold Sipe of Crozet. A graveside service will be held at 11 A.M. Monday in Pine Ridge Church of the Brethren Cemetery. The Rev. Richard Keller will officiate. The family will receive friends from 5 to 8 P.M. Sunday at the residence. Ryan Funeral Home in Quinque is in charge of arrangements.

DANIEL T. SHIFFLETT
The Daily Progress, Charlottesville, VA Nov. 18, 1966
DUNDALK, Md. - The funeral for Daniel T. Shifflett, 85, who died Wednesday in a Baltimore hospital, will be at 2 P.M. Sunday at Evergreen Brethren Church at Dyke. Burial will be in the church cemetery. Hawkins Funeral Chapel is making the arrangements. Born Oct. 31, 1881, in Greene County, he was a son of the late William and Jennie Shifflett and the husband of the late Susie Shifflett. He was a retired farmer. Surviving are two sons, Claude Shifflett and Marling H. Shifflett of Edgemere, Md.; three daughters, Mrs. Blanche Morris of Dundalk, Mrs. Reba Durrer of Columbus, Ohio, and Mrs. Mary Keyton of Edgemere; 21 grandchildren and a number of great grandchildren. Note: Tombstone has birth date as Sep. 23, 1884.
NOTE: In the Obituary for his son Claude, Daniel's middle name is listed as Dover. His tombstone supports the middle initial as T.

DANIEL WAYNE SHIFFLETT
The Daily Progress, Charlottesville, VA, Tue, Aug. 1, 2006
Daniel Wayne Shifflett, 57, of Louisa, died Sunday, July 30, 2006. He is survived by his parents, Pettie Shifflett and Louise Shifflett; two brothers, one sister, one granddaughter, numerous cousins and close friends. The family will receive friends at the Woodward Funeral Home in Louisa from 7 until 9 p.m. Wednesday, August 2, 2006. Funeral services will be held Thursday, August 3, 2006, at the funeral home with interment in Hillcrest Cemetery in Louisa. "Danny" was born in Louisa, on November 14, 1948, and lived and worked in Louisa all of his life. He helped numerous charitable organizations and his friends, whenever they needed it. He was an avid hunter and sportsman, but most of all, a good friend.

DANIEL WHITFIELD SHIFFLETT
The Daily News Record, Harrisonburg, VA, Dec. 9, 1964
WASHINGTON - Daniel Whitfield Shifflett, 94, a native of Rockingham County, died Monday in Washington, D. C. where he had lived since 1950. Mr. Shifflett was custodian at the Court House for a number of years. His wife, the former Margaret Ann Greer of Mill Creek, died in August 1962. Surviving are 10 children and a number of grandchildren and great-grandchildren. A graveside service will be held at 11 a.m. today at Woodbine Cemetery.

DANIELLE SHIFLET
The Atlantic City, NJ, Apr. 28, 1989
DANIELLE SHIFLET, infant, of North Pearl Street, Bridgeton, died Wednesday at home. Surviving are her parents, Kenneth A. Shiflet and Cathy Lynn Lacey of Bridgeton; two brothers, Jason A. and Aaron K. Lacey, both at home; paternal grandparents, Daniel and Dannette Shiflet of Bridgeton; and maternal grandmother, Wilda Suttle Lacey of Bridgeton. Services will be private. Burial will be in Laurel Lawn Cemetery. Arrangements are by the Carll-Peterson-Ilacqua Funeral Home.

DANNY G. SHIFFLETT
The Syracuse Post Standard, Syracuse, NY, Feb. 3, 2013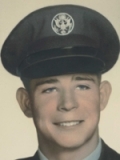 Danny G. Shifflett, 75, of North Syracuse, passed away Friday at home surrounded by his loving family. He served in the U.S. Air Force for eight years and retired from New Process Gear in 1997 after 27 years of service. Danny is survived by his loving wife of 53 years, the former Nancy C. Miller; five children, Traci, Dawn (Jeff), Lisa, Brenda and Jason; seven grandchildren, Barry who he shared a special bond with, Tyler, Hunter, Ian, Ashley, Reilly and Karly; brothers, Merl (Sue), Paul (Lou) and Bill (Terri) along with many nieces and nephews. Please express condolences to the family at cremationservicesofcny.com

DANNY LEE SHIFFLETT
The Roanoke Times, Roanoke, VA, Mar. 22, 2006
Danny Lee Shifflett, 58, of Roanoke, passed away on Monday, March 20, 2006. He was preceded in death by his father, Alvin Shifflett. He is survived by his mother, Elline Sweet Shifflett; son, Michael Shifflett; stepson, Matthew Hilton; stepdaughter, Melissa Hilton Dooley; half brother, Dallas Sweet; sisters, Linda Hancock, Becky Moran, JoAnn Shifflett, Tanya Pugh; brother, Ricky Shifflett; and many nieces, nephews and friends. Funeral services will be held 1 p.m. Friday, March 24, 2006 at Green Ridge Baptist Church with the Rev. Michael Palmer officiating. The interment will follow in Old Dominion Memorial Gardens. The family will receive friends 2 to 4 and 7 to 9 p.m. Thursday at Oakey's North Chapel, 362-1237.

DARLENE MOWBRAY SHIFFLETTE
The Daily News Record, Harrisonburg, VA, Thu, Jun. 21, 2012
Darlene Mowbray Shifflette, 80, of Harrisonburg, died at 1205 on 20 June 2012, at her home in Harrisonburg, Va. She fought a tough fight and will be sadly missed by all. Darlene was born in Keezletown on 13 January 1932, and was the daughter of the late James F. and Armenta Tutwiler Mowbray of Salem, Va. Darlene graduated in 1950 from Andrew Lewis High School in Salem, Va. She married Leonard R. (Shifflett) Shifflette on 3 December 1955. Darlene is survived by her husband, Capt. Leonard R. Shifflette USMC (Ret); daughters, Nanette Shifflette Shirkey of Harrisonburg and Rushele (Shelley) Shifflette Fukumoto of Salem, Va.; six grandchildren, Abby Shirkey, Benjamin Shirkey, Emily Harlow, James (Jay) Fukumoto, Elizabeth Fukumoto and Joseph Shirkey; six great-grandchildren, Alora Ametstreiter, Jocelynn Harlow, Ella Harlow, Jordan Harlow, Caden Shirkey and James Lee Fukumoto; brother and sister-in-law, Guy and wife, Betty Jack Mowbray, of Salem, Va.; a sister, Fay Cromer of Salem, Va.; two sisters-in-law, Dorothy Mowbray of Roanoke, Va., and JoAnn Mowbray of Staunton, Va. She was preceded in death by two brothers, Jack and Jim Mowbray and a brother-in-law, R.C. Cromer. She was a dedicated volunteer at Keister and Stone Springs Elementary School Library for more than 33 years. She was a longtime member of the First Christian (Disciple of Christ) Church in Salem, Va. Her burial will be at the Mt. Olivet Cemetery, McGaheysville, Va., off old Route 33 for her friends and family on Friday, the 22nd of June at 1 p.m. A memorial will be held at the Saint James United Methodist Church at 1 p.m. on Saturday the 30th of June 2012 with the Rev. Charlene Landes Mears officiating. Memorial contributions may be made to the American Cancer Society, 420 Neff Ave., Suite 210, Harrisonburg, VA 22801, in lieu of flowers. There will be no public viewing. Online condolences may be made to the family at http://www.mcmullenfh.com/.

DARLENE SHIFLETT ROBERTS
The Cedartown Standard, Cedartown, GA, May 2, 2006
Darlene Shiflett Roberts, 46, passed away April 6, 2006. She was born on June 7, 1959 in Polk County. She was preceded in death by her parents, Charles Ledford Shiflett and Diris Rae Marks Shiflett. She is survived by her husband, Vernon Roberts; daughter, Heidi Langford; son, Benji Langford; step-daughters, Christy Herrington and Angela Moore; sisters, Susan Shiflett Peacock, Vickie Shiflett Newby and Kim Shiflett Thomasson. Also surviving are seven grandchildren and several aunts, uncles, nieces and nephews. The funeral service was conducted on Monday, April 10 at 1 p.m. in the Chapel of the Olin L. Gammage and Sons Funeral Home with Rev. Royce Campbell and her uncle, Mr. Terry L. Hicks, officiating. Interment followed in Oakgrove Baptist Church Cemetery. Pallbearers were Lee Hicks, Max Barber, Randy Barber, Wess LeFurgey, Matt Burns, Earl Smith, William Blair and Wayne Davenport. Honorary Pallbearers were the employees of Temple Inland Container. The Olin L. Gammage and Sons Funeral Home had charge of the arrangements.

DARRELL DAVID SHIFFLETT
The James Crowder Funeral Home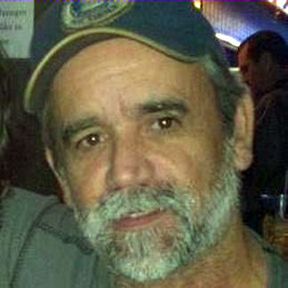 La Marque - Darrell David Shifflett, 60, of La Marque, Texas passed away peacefully in his home September 9, 2016 in Webster, Texas. Darrell was born July 1, 1956 on Lackland Air Force Base, San Antonio, Texas, the son of Glen Edward Shifflett and Irene Emma Bauer. He was a skilled pipefitter, musician, artist and entrepreneur. Darrell's true passion was his music and he took great pride in his sobriety of over 30 years and more recently the growth in his faith in GOD. He was a self-taught musician with talent that cannot be put into words. His favorite music genre was the blues with a passion for the great Stevie Ray Vaughn and BB King. As such, his music spilled over into his life and skills in collecting and repairing musical equipment and building custom motorcycles and all with such precision and detail. Darrell was a perfectionist and it showed in his many talents. He was preceded in death by his son Dylan Wayne Young of Pennsylvania; brother Michael Allen Shilfflett of La Marque and sister Diana Kay Shifflett of La Marque. Darrell is survived by his mother and father, Glen and Irene Shifflett, his grandson Cole Young and mother of his only son, Pam Young of Pennsylvania, his two sisters Mary Ann Mason and husband Mike of Friendswood and Deana Wooley and husband Robert of La Marque; his nieces and nephews, Stephen Sudela and wife Kate of Houston, Taylor and Kameron Noack of Friendswood, Lacey Wooley of La Marque, Jenna Wooley and Aaron Cooper of Texas City, Bailey Wooley of League City and grand nieces and nephews Madison Wooley, Landon Cooper and Greyson Windish and numerous other relatives. A Memorial Visitation will be on Sunday, September 25, 2016 from 11:00am '96 1:00pm at the James Crowder Funeral Home in La Marque with the Memorial Service at 1:00pm. The family request memorials to be made to Tourette Association, Texas Chapter, P. O. Box 147, Richmond, Texas 77406. Crowder Funeral Homes
Cremated, Specifically: Actually disposition of body or location is unknown

DARRELL L. SHIFLETT
The Daily Press, Newport News, VA, Oct. 6, 1995
DANVILLE - Darrell Lee Shiflett, 34, a longtime resident of Newport News, died Saturday, Sept. 30, 1995, in Danville. He was laid to rest at Highland Burial Park in Danville. Darrell attended Menchville High School and worked many years in Newport News before relocating to Danville in 1993. Darrell is survived by his parents, Elmer and Peggy Shiflett of Newport News; sisters, Mary Poole of Seaford, Diana Robbins of Seaford and Donna Hottle of Alexandria; brothers, Wayne Shiflett of Smithfield, Frank Shiflett of Indianapolis, Ind., Jimmie Shiflett of Alexandria, Dale Shiflett of Ellicott City, Md., and Elmer Shiflett Jr. of Newport News. Darrell will be dearly missed by all his family and many friends.
See Father Elmer's Obit

DARRIAN CRIXX SHIFFLETT
The Cecil Daily News, Elkton, MD, Wed, Oct. 14, 2015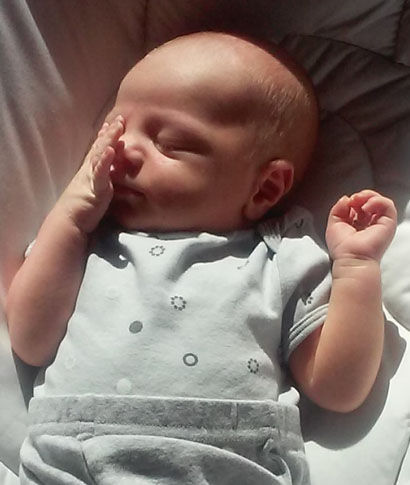 Darrian Crixx Shifflett, infant son of Dustin Craig and Paige Nicole (Eickhoff) Shifflett, passed away on October 12, 2015 at his home. Darrian was born September 30, 2015 in Hays, Kansas. Surviving family include his parents, Dustin and Paige of the home; grandparents, Kelly Lynn Shifflett of Chillocauthe, Ohio and Dale and Patty Eickhoff of Natoma, Kansas; uncle, Cameron Eickhoff (Sheylynn) of Plainville, Kansas; aunt, Cambria Ellis (Danny) of Natoma, Kansas; great grandparents, Bill and Nyla Seaman and Adeline Eickhoff all of Natoma, Kansas. He was preceded in death by his grandfather, Kenny L. Barton. Graveside Services will be held at 3:00 P.M. Friday, October 16, 2015 at the Lutheran Cemetery in Natoma, Kansas. Pohlman-Varner-Peeler Mortuary is in charge of these arrangements.

DARREN S. SHIFLETT
The Topeka Capital-Journal, KS, Jan.5, 2006
Darren S. Shiflett, 29, Topeka, passed away on Sunday, January 22, 2006 at his residence. Darren was born November 2, 1976 in Manhattan, the son of Michael and Nyla Barker Shiflett. He attended Topeka schools and graduated from Topeka High School in 1995. He played on the varsity soccer team and was active in the youth group at Town & Country Christian Church. Darren served in the U.S. Army Reserves and was activated shortly after 9-11-2001. He served for 13 months as an M. P. at Ft. Riley. He was employed as a Juvenile Corrections Officer with the Shawnee County Department of Corrections. Darren married Kandi Maichel in June, 2002. They later divorced. Survivors include his father, Michael Shiflett and his mother, Nyla Suffron and husband, Don all of Topeka; a daughter, Jasmine Shiflett, Topeka; brothers, Adam and Matthew Shiflett, Topeka; sisters, Melissa Shiflett, Topeka and Emily Linton and husband, Andrew, Lawrence; and grandfather, W. S. "Bud" Shiflett, Topeka. A funeral service will be held at 11:00 a.m. on Thursday, January 26, 2006 at Town & Country Christian Church. Burial will be in West Lawn Memorial Gardens. Darren will lie in state after 2:00 p.m. on Wednesday at Penwell-Gabel Mid Town Chapel, and visitation will be from 6:00 to 8:00 p.m. Memorial contributions may be made to the Jasmine Shiflett Education Fund, c/o Town & Country Christian Church, 4925 SW 29th, Topeka, Kansas 66614. A special message for the family can be left online at www.PenwellGabel.com

DAVID SHIFFLETT
The Daily Progress, Charlottesville, VA, Oct 3, 2003
David Shifflett, 76, of Barboursville, passed away Oct. 2, 2003, at a Charlottesville hospital. He was born Feb. 22, 1927, a son of the late Eugene and Rosella Collier Shifflett. His wife was the late Catherine T. Shifflett. He is also preceded in death by a daughter, Florence Raynor; three sisters, Clara Shifflett, Dora Rogers and Edna Thomas; five brothers, Amos Shifflett, Wesley Shifflett, Harmon Shifflett, Herman Shifflett, and Dewey Shifflett. He is survived by two daughters, Jean Collier of Barboursville, Dorothy McClung of Crozet; a sister, Mary Powell of Charlottesville; a brother, Eugene Shifflett of Stanardsville; five grandchildren, Barbara Collier, Henry Mcclung, David Raynor, Sherry Raynor and Aubrey Collier Jr.; three great-grandchildren, Joshua Collier, Lauren McClung and Lacy McClung. A funeral service will be held at 11 a.m. Saturday, Oct. 4, 2003, at Ryan Funeral Chapel in Quinque, with interment at Holly Memorial Gardens. Pastor Wendell Lamb will officiate. The family will receive friends from 6 to 8 p.m. today at the Ryan Funeral Home.

DAVID SHIFFLETT JR
The Daily Progress, Charlottesville, VA, Wed, Sep. 13, 2006



David "Dave" Shifflett Jr., 67, of Stuarts Draft, died Monday, September 11, 2006 at his home surrounded by his loving family. He was born April 27, 1939, in Albemarle County, son of the late Lloyd Kemper Shifflett and Cora Frazier Shifflett, whom he loved dearly. He was also preceded in death by the mother of his children, Edith Lorene Shifflett; three brothers, Roger Lee Shifflett, Daniel Kemper Shifflett, Vernon Page Shifflett; and one nephew, Randall Neal Shifflett. Mr. Shifflett retired from ConAgra after 38 years of service as a supervisor. He was a great lover of the Baltimore Orioles, his home, watching his son-in-law, Darrin, cut the grass, his two doves out back and he dearly loved his grandchildren. He is survived by his two daughters, Joyce Ann Coffey and her husband, Earl "Doodie", of Lyndhurst, Edie Ann Dance and her husband, Darrin, of Stuarts Draft; two brothers, Earl Shifflett and his wife, Barbara, of Crozet, William Shifflett and his wife, Betty, of Mt. Sidney; five sisters, Joyce Wood and her husband, Roy, of Louisa, Dorothy McAllister and her husband, Billy, of White Hall, Juanita Garrison and her husband, Henry, of Mt. Fair, Bonnie Gibson and her husband, Wesley, of Charlottesville, Connie Gibson and her husband, Cecil, of Charlottesville; six grandchildren, Jeremy Lee Coffey, Justin Scott Coffey, Summer Lorene Joy Huffman, Cierra Nycole Morris, Dustin Aaron Morris, and their mother, Connie Jean Snead, Dylan Allen Johnson, and his mother Sherry Johnson; and his feline friend, Lacey Lou.

DAVID SHIFFLETT
The Daily Progress, Charlottesville, VA December 11, 1984
David Shifflett, 83, of Boonesville died Sunday, Dec 9, 1984, at his home. Born in Albemarle County on Dec. 1, 1901, he was the son of the late Garland and Katherine Morris Shifflett. He was employed with Bethlehem Steel Industries and retired from Morton Frozen Foods. On Jan 14, 1928 he married the former Elsie Bennett who survives him. Also surviving are two sons, David J. Shifflett and Eddie R. Shifflett; for daughters, Mrs. Robert (Lucille) Clermont, Mrs. Richard (Shirley) Earhardt all of Charlottesville, Mrs. William (Vernell) Davidson of Crozet and Mrs. Wayne (Violet) Talley of Unionville, VA. five grandsons six granddaughters; one great grandson and a number of nieces and nephews. He was preceded in death by two children, Margaret Marie Shifflett and Vernon Clyde (Bootsie) Shifflett. A funeral service will conducted 2 p.m. Thursday at Prize Hill Church, Boonesville with the Rev. Roman Nullett and the Rev. Josh Shifflett officiating. Interment will be in the church cemetery. The family suggest that memorials be in the form of contributions to the American Lung Association of Virginia, 416 E. Main St., Charlottesville 22901. This family will receive friends from 7 to 8 p.m. Wednesday evening at the Teague & Hawkins Funeral Home, 2260 Ivy Rd.

DAVID SHIFLETT
The Greene County Record, Va., April 27, 1922
Thursday afternoon, March 30, Nutie Courtney shot David Shiflett near Earlysville, and Russell Shiflett rushed him to the University hospital, where he underwent a serious operation. All was done that loving hands could do to save David, but the lord knew best. Both were neighbor boys. If there was any trouble between them it was unknown. David said that if it had not been for what Nutie had done he would not have been shot, but reckoned it was an accident. David Shiflett was a son of Mr. and Mrs. Artemus Shiflett, of near March. David died April 5, 1922 in the University hospital and was brought home for burial. He was buried Friday afternoon, April 7, at Evergreen church Rev. Killis Roach conducted the service. David was the oldest child. He was 19 years, 5 months and 10 days old. He is survived by his father and mother, tow sisters and one brother. All of who visited him while in the hospital. David was a good, truthful honest boy. He will be greatly missed by relatives and friends. All who knew him loved him. He was a loving son and brother to his mother and father, sisters and brothers. The undertaker was Mr. E. Y. Vernon. The pallbearers were: William Chapman, Claude Morris, Pelham Shiflett, Vernon Morris, Herman Gentry and Walter Vernon. The following hymns were sung, "The Parting Hand, Nearer My God to Thee and Shall We Meet Beyond the River. There were six girls who carried the flowers to the grave and it was beautifully covered.

DAVID SHIFFLET
The Athens Messenger, Athens, OH, Mon, Aug. 10, 1970
GLOUSTER—David Shifflet, 30, of 247 Helen Ave. Mansfield, formerly of Glouster, was killed in an automobile accident Sunday morning in Mansfield. He was employed by the Fisher Body Corp as a mechanist. Survivors include his parents Theodore and Margaret Freeman Shifflet, of Glouster, four brothers, John and Robert, both of Mansfield; James and Thomas, both of Glouster Route 3, five sisters, Mrs. Mary Jennice and Mrs. Naomi Skinner, both of Glouster; Mrs. Helen Hadaway, Mrs. Marjorir Vaught, Mrs. Kathleen Rainor, all of Columbus; and two daughters, Connie and Angela, both of Mansfield. Two sisters and three brothers died previously. He served in the Army from 1961 to 1963 in Korea. Services will be conducted Wednesday, 1 pm, in the Trimble Mission by the Rev. Helen Chapman. Burial will be in Taylor Ridge Cemetery. Friends may call at the Van Fossen Funeral Home, Monday after 7 pm and Tuesday from 2 to 4 and 7 to 9 pm.

DAVID ALAN SHIFFLETT
The Daily News Record, Harrisonburg, VA, Fri, Sep. 8, 2017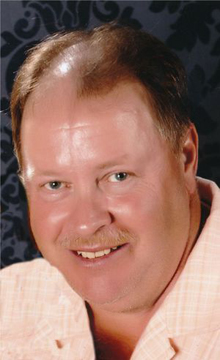 David Alan Shifflett, 51, of Elkton, passed away Wednesday, Sept. 6, 2017, at his home. He was born Sept. 21, 1965, in Harrisonburg, Va., and was the son of the late Melvin Shifflett and the late Neva Morris Shifflett. He is survived by the love of his life of 32 years, Tracey Sue Shifflett. David and his wife, Tracey, owned and operated DTH Services for many years. He was a fun-loving person who enjoyed grilling and farming. He loved spending time with his grandchildren, who were the apple of his eye and best friends. He was an animated storyteller and always the life of the party. He was a perfectionist and always brought smiles to others' faces with his jokes. In addition to his wife, he is survived by his daughter, Holly Shifflett Lam and husband, Brandon; two grandchildren, Peyton and Paisley Lam; brother, Terry Shifflett and wife, Susan; sisters, June Grove and husband, Wes, Susan Plum and husband, Terry, Angela Williams and husband, Kenny, Julie Thomas and husband, Chuck, and Kathleen "Mousy" Spiggle and husband, Curtis; numerous nieces and nephews; and his "tag along companions," Abby and Daisy. A celebration of life will be held at 11 a.m. on Saturday, Sept. 9, 2017, at Church of Solsburg in Elkton. Burial will follow at Rest Haven Cemetery in Shenandoah. The family will receive friends from 5 to 8 p.m. on Friday, Sept. 8, 2017, at Kyger Funeral Home in Elkton. In lieu of flowers, contributions may be sent to his daughter to offset funeral expenses. Condolences may be shared by visiting www.kygers.com.

DAVID ANTHONY SHIFFLETT
The Dundalk Eagle, Dundalk, MD Sep. 14, 2000
Services will be held Friday, Sept. 15, for David Anthony Shifflett, who died unexpectedly Sept. 10 at age 30. The service is set for 11 a.m. at Duda-Ruck Funeral Home; 7922 Wise Ave. Interment follows at Oak Lawn Cemetery. Mr. Shifflett was a 1988 graduate of Sparrows Point High School and worked for Ivy Steel and Wire. He is survived by his wife, the former Rebecca Lynn Rutledge, daughter Miranda Lynn Shifflett, parents William J. and Patricia Ann Shifflett and sister Deborah Jean Jernigan. Visitation at the funeral home was scheduled for Wednesday and Thursday, from 3 to 5 p.m. and 7 to 9 p.m.

DAVID ARTHUR SHIFLETT, SR.
The NewsExaminer.com, Jan. 19, 2010
RICHMOND, Ind. — David Arthur Shiflett Sr., 71, of Richmond, died Sunday, Jan. 17, 2010, at his home.
David Arthur Shiflett Sr., 71, passed away at his home in Richmond on Jan. 17, 2010. A son of the late Rolla Jackson and Jesse Vivian Spalding Shiflett, he was born in Richmond on May 16, 1938. He grew up in the Western Wayne community and attended Lincoln High School. He had worked at D & M in Connersville and Kemper Cabinet in Richmond. He was a member of the Centerville Classic Car Club. Survivors include his wife of 51 years, the former Rosetta Steel, whom he married in Lewisville on Nov. 11, 1958; one son, David Arthur Shiflett Jr. of Lynn; two daughters, Doris Vivian Fisse of Greenfield and Donsetta Lynn Pike of Richmond; eight grandchildren; 12 great-grandchildren; and one brother, Robert Jackson Shiflett of Pershing. David was preceded in death by two sisters, Emily Huddleston and Charlotte Ryan and one brother, Rolla Francis Shiflett. His funeral was Jan. 20 with Hospice Chaplain David Garman and David's nephew Jack Shiflett officiating. Cremation followed. Memorial contributions can be made to Reid Hospice or Cancer Center with envelopes available at the funeral home. Online condolences can be made at www.marshallanderleweinfuneralhome.com

DAVID BENJAMIN SHIFFLETT
(November 21, 1952 - July 12, 2013)
The McCoy Funeral Home
David Benjamin Shifflett, 60, passed away on July 12, 2013 at Sweetwater Health Care Center. Graveside services will be held on Monday, July 15, 2013 at 11:30 a.m. at Sweetwater Cemetery. Reverend Duane Oden will be officiating. Mr. Shifflett was born in Sweetwater on November 21, 1952. He attended Faith Harvest Church reEgularly. He is survived by: Daughter-Krisa Shifflett of Odessa, TX; Mother-Dorothy Shifflett of Sweetwater; Sisters-Carolyn Easter of Big Springs, Samantha Mrazek of Fort Definace, AZ; Brother-Floyd Henry Shifflett and his wife, Ann, of Fayetteville, AR; and several nieces and nephews. David was preceded in death by two sons and his father, Henry Floyd Shifflett, on January 15, 2012. Pallbearers are Jake Easter, Steven Estevez, Matthew Shifflett, Travis Shifflett, Chris Berry, Johnny Snyder and great nephews. Visitation will be held on Sunday, July 14, 2013 from 5 to 7 p.m. at McCoy Funeral Home. From online memorials, McCoy Funeral Home, Sweetwater, Texas

DAVID BRIAN SHIFFLETT
The Pocahontas Times, Marlinton, WV, Mar. 17, 1994
David Brian Shifflett, 18, of Calvin, died of leukemia, Tuesday, March 8, 1994, in General Division of CAMC, Charleston, after a long illness. He was a life long resident of Nicholas County and a 1993 graduate of Richwood High School, Richwood, and Vo-Tech, Craigsville. Mr. Shifflett excelled in Auto Mechanics, his favorite. He attended First Baptist Church, in Craigsville. Survivors include his parents, Bill and Terri Shifflett, of Calvin; one brother, Mark Shifflett, of Huntington; maternal grandparents, "Spin" and Lenore McClung, of Richwood; and maternal great-grandmother, Lorene Christian, of Lansing. Services were held on Friday, March 11, at 11 a.m. at the First Baptist Church, with the Rev. David Sommerville officiating. Interment was in West Virginia Memorial Gardens at Calvin.

DAVID CHARLES SHIFFLETT SR.
The Daily News Record, Harrisonburg, Va., Aug. 4, 2003
David Charles Shifflett Sr., 69, Harrisonburg, died Saturday, Aug. 2, 2003, at Rockingham Memorial Hospital in Harrisonburg. Mr. Shifflett was born June 12, 1934, in the Sandy Bottom area near Elkton and was the son of the late Charles Smith and Sally Shifflett. He worked at Rockingham Memorial Hospital for a number of years and worked on a farm before retiring. He was a member of the Linville Creek Church of the Brethren. Surviving are three sons, David C. Shifflett Jr., Gary W. Shifflett and Donald L. Shifflett, all of Harrisonburg; a half-brother, Elmer Smith of Scottsville; and two half-sisters, Gladys Smith and Peggy Hansbrough, both of Elkton. The Rev. Ray Halverston will conduct the graveside funeral 2 p.m. Thursday at Elk Run Cemetery in Elkton. Memorial contributions may be made to the Kyger Funeral Home, P.O. Box 146, Elkton, Va., 22827, to help defray expenses. Arrangements are by the Kyger Funeral Home in Elkton.

DAVID CLAYTON SHIFLETT, JR.
The Mountain Messenger, Lewisburg, WV, Oct. 16, 2004
Ronceverte-David (Cookie) Clayton Shiflett, Jr., 62, passed away Wednesday evening, Oct. 13, 2004, in the Greenbrier Valley Medical Center, Fairlea, after an extended illness. Born Feb. 5, 1942, in Beaver, he was the son of the late David C. and Deena Clara Shiflett, Sr. Mr. Shiflett was a lifelong resident of Ronceverte and was retired from UPS after 32 years of service. He was preceded in death by his parents, sister, Kitty Shiflett, and brother, Jackie Shiflett. Survivors include: his wife, Kitty Shiflett of Ronceverte; daughter, Lora Smith of Ronce-verte; two sons, Scott Shiflett and companion, Darlene of Clarks Summit, PA, and David Shiflett and wife, Lisa of Miami, FL; two brothers, Robert Shiflett and wife, Barbara of Beckley and Larry Shiflett and wife, Linda of San Bernardino, CA; sister-in-law, Fay Shiflett of Sophia; and seven grandchildren, Jamie Smith and companion, Garland Midgette of Cape Hatteras, NC, Britney, Chyna, Mylo, Ashley, Clay, and Teagan Shiflett. A memorial service will be held at 1 p.m., Saturday, Oct. 16, at the Longanacre Funeral Home Chapel, Fairlea, with Pastor Mike Estep and Pastor Tim McKinzie officiating. Friends may call from noon till time of the service on Saturday at Longanacre Funeral Home, Fairlea.

DAVID EARL SHIFFLET
The Baltimore Sun, Baltimore, MD, Thu, Mar. 5, 2015
David Earl Shifflet, 58, passed away unexpectedly from this life to be with his Lord and Savior on Feb 13, 2015. A Celebration of life will be held later this summer for friends and family. David was born Feb 12, 1957 in Prince George, Md. to David and Mabel Shifflet. He loved bingo, dancing and NASCAR. He was a kind hearted man with a big heart and who loved his friend and family to the end. He is survived by his wife Joyce Shifflet, son: David Shifflet, daughter: Amelia Swift and husband Jason Swift; and son: Charles Shifflet and grandchildren Jordan and Jessica Swift and cat Tiger. He was preceded in death by his loving parents David Daniel Shifflet and mother Mabel Amelia Shifflet. In Lieu of flowers, please donate in the name of David Earl Shifflet to the charity of your choice.

DAVID EDWARD SHIFLETT
1937-2010
The Wyoming Tribune Eagle Online
David Edward Shiflett, 73, of Cheyenne passed away at his home Sept. 7. He was born May 19, 1937, in Burns and while in pre-school moved to Gillette and from there to Cheyenne, where he spent his entire life. He attended Cheyenne High School, graduating with the 1956 class. He married his wife, Joyce Shiflett. He is survived by a son, Wayne of Arizona; and a daughter, Wanda; two sisters, Mary Ann and Sharon. He will also be sorely missed by his best friend, Karen Flanery, who stood by his side since 2003. He was preceded in death by his wife, Joyce, who passed in 2002, and his father and mother. I, Karen, wish to say he was the kindest, sweetest man I ever knew to walk the Earth. He was always willing to help anyone who needed it. If ever there was an "Angel Unaware" it was he. He was loved by all who knew him and all who have met him, doing business with him. He was met in Heaven with our Lord and with all who passed before him. He will continue with his quiet joy and ready smile to all he meets. He owned Dave's Delivery, a short haul moving and delivery company, moving furniture around the country and into Colorado. Before that he worked in truck hauling for a local bottling plant often traveling on the road from Cheyenne to Casper. "Just a plain old delivery driver and moving man," whose calling card said, "Efficient and safe packing and moving no matter how long it takes." He joined his wife at local craft fairs in town. A memorial get-together will be at 10 a.m. Monday at Perkins on Dell Range Boulevard in Cheyenne, where he loved to eat. Anyone is welcome and we will have brunch. We will each pay for our own meal. Cremation has taken place at the direction of Wiederspahn-Radomsky.

DAVID FRANCIS SHIFFLETT
The Daily Camera, Boulder, CO, Jul. 1, 2005
July 23, 1918 — June 27, 2005
David Francis Shifflett, of Louisville, died of cancer Monday, June 27, 2005. He was 86. The son of John Allen Shifflett and Myrtle Vestle, he was born July 23, 1918, in St. Joseph, Mo. He married Cora Rose Peterson on March 6, 1946, in Hays, Kan. Mr. Shifflett moved to Boulder in 1992 and to Louisville in 2000. He served in the U.S. Army Air Force from 1942 until 1946. He enjoyed gardening, fishing and woodworking. "He enjoyed being Santa Claus for three years at Balfour," his family said. Survivors include two daughters, Charlotte Nichols, of Fort Collins, and Sharon Schwartzkopf, of Boulder; four grandchildren; and two great-grandchildren. He was preceded in death by his wife. Contributions may be made in Mr. Shifflett's name to Saint Andrew's Presbyterian Church, 3700 Baseline Road, Boulder, CO 80303. Crist Mortuary handled arrangements.

DAVID H. SHIFFLET
The Daily News Record, Harrisonburg, VA, Fri, Jan. 20, 1928
ONE KILLED, 2 HURT, AS AUTO TURNS OVER AFTER HITTING POLE
DAVID H. SHIFFLET'S SKULL IS CRUSHED IN ACCIDENT ON THE VALLEY PIKE TWO STAUNTONIANS ARE HURT
J. H. Randol, Owner, and Oscar Shue Driver, Suffer Broken Legs and Arms-Latter Unconscious

David H. Shifflet, 45 years old, a native of the Singers Glen neighborhood and former resident of Edom, was killed yesterday morning when a big Studebaker sedan, in which he was riding, crashed into a telephone pole, and was wrecked about a mile north of mt,. Crawford on the Valley Pike, Shifflett's skull was crushed. J. H. Randol, owner of the car and operator of a taxi service in Staunton, and Oscar Shue, driver of the car, were severely injured. Randol suffered a broken leg and his head was injured. He was still unconscious last night, and the real extent of his injuries are not known.

Coroner's Inquest held
An inquest was held last night at Updike's funeral parlors, where Shifflet's body was taken. Three witnesses -- J. D. Lineweaver, O. K. Early and Sheriff, Charles R. Fawley -- were examined and established how Shifflet came to his death in the car crash. Acting Coroner Dr. J. D. Biedler will render a verdict today or tomorrow.

Car is Badly Wrecked
The Studebaker car was badly wrecked. The telephone pole was broken in two and part of it was hurled 25 feet into the field. The front wheel of the car, which was going towards Staunton, struck the pole, then the body hit it. The car turned a somersault. The front wheels were bent towards the body; the radiator broken and smashed in; and the front part of the car was almost jammed against the front seat. The top was torn, and nearly every window in the car was broken. The body of the car was twisted and bent.

Car Lying on Side
The accident happened at the curve in the Valley Pike near the farm of the O. K. Early at about six o'clock yesterday morning. J. D. Lineweaver, a farmer living close by told a News Record reporter he was walking from the house to the barn when accident occurred. He said he rushed to the scene and found the car lying on its side. He saw Randol was pinned under it and was groaning. Realizing he could not release the men without help, he called Mr. Early and his brother, and the three extricated the men. Shifflett, he said, was dead, while Randol and Shue were unconscious

Car Was Going Fast
Mr. Early, in his testimony before the coroner's inquest, said he heard the car pass his house just as he was awakening. It sounded like it was running at high speed. He heard the crash. he said he detected the odor of liquor when he pulled Shifflet from the wreck. Sheriff Fawley said he reached the scene of the wreck at 6:45 A. M. He said Layton Derrer, orderly at Rockingham memorial Hospital, turned a pint bottle over to him, which he said he had found in the pocket of Shue. Sheriff Fawley stated his investigation of the case showed that the car had left Staunton at 5 a. m., it had picked Shifflet up north of Mt. Crawford on its way here, and upon reaching Harrisonburg it turned around to go back. It is understand that Mr. Randol, who operates a taxi service, brought two passengers to Harrisonburg, who got off of the early morning train at Staunton.

Shifflet Unmarried
Shifflet was unmarried. He was a machinist and loved to work around machinery. He was employed around Staunton in driving a road roller. He is survived by four brothers, Ben and Grover, of Harrisonburg, and Charles of Edom, and Ed of Linville, and two sisters, Mrs. Harry Kniceley, of Kaylors Park, and Mrs. Ward Hill, of Linville. His body was taken to the home of his brother, Ben Shifflet, on High street, last night. Funeral services will be held Saturday morning at 11 a. m. from the Mt. Clinton Mennonite Church. The services will be conducted by Rev. A. W. Andes, of the Christian Church. Interment will be in the nearby cemetery. The body will leave the Shifflet home at 10:30 a. m.

DAVID HAROLD SHIFFLETT
The Dignity Memorial


October 23, 1935 - July 1, 2011
David Harold Shifflett 75, of Fairfax, Va., passed away at his home on Friday July 1st, 2011. Dave was raised in Free Union located in Greene County, VA. Dave spent his years growing up in the country returning every opportunity he could while living in Northern Virginia with his family. He enjoyed fishing, hunting, camping, bowling, cards, watching wrestling, telling jokes, and most of his time with his family. Dave shared a great love of eating food. Dave had a great sense of humor and he really touched everyone's lives in a special way that ever knew or had the chance to meet him. Dave is survived by his wife Helen Katherine Shifflett of Fairfax, VA, two sons David Wayne Shifflett and wife Victoria in Fairfax, VA and Darwin Wade of Fairfax, VA and one brother Harven Isac Shifflett and wife Mary Beth in Free Union, VA. Dave is predeceased by his parents Henry H and Eveline M of Free Union, VA; two brothers and two sisters John Henry Shifflett, James Charles Shifflett, Lonnie E Shifflett, and Virginia Louise Shifflett. The family will receive friends from 5-8 P.M. on Tuesday July 5th, 2011 at the Everly Funeral Home at 10565 Main Street, Fairfax Va 22030. The funeral will follow on Wednesday, July 6th, 2011 at 10:30 A.M. at this same location. Interment will take place at 12 P.M. at National Memorial Park located at 7400 Lee Highway, Falls Church, VA 22042.

DAVID HENRY SHIFFLETT
D. H. Shifflett Dies in Indiana - Mr. and Mrs. Luther Miller, of McGaheysville, have received word of the sudden death of Mrs. Miller's brother, Dave H. Shifflett, of Terra Haute, Ind. Mr. Shifflett was a former resident of Rockingham County, where he attended school before moving to the Western states. He was the son of the late G. W. and Lydia L. Landes Shifflett. Mr. Shifflett is survived by his wife, two sons, two daughters, two brothers, and five sisters. Those in this section are Mrs. G. S. Miller of McGaheysville, Mrs. Jenny Shifflett, of Harrisonburg, Mrs. Lester Crawford, of Waynesboro, Mrs. Dora Spitzer, of Front Royal, and Mrs. Minnie Moyers, of Arlington.

DAVID HENRY SHIFLETT
The Terre Haute Saturday Spectator, Terre Haute, IN, Sat, Nov. 23, 1946
David Henry Shiflett, 67 years old, died Saturday, Nov. 16, at the residence, 711 South Seventh. Mr. Shiflett had been critically ill only a short time, but had been suffering from a heart ailment since last March. Funeral services were held Tuesday afternoon at the P. J. Ryan & Sons Funeral Home with the Rev. Samuel Carruth officiating. Mr. Shiflett, a master mechanic, was born in Virginia. He and his wife came to Terre Haute in 1926. For several years he worked for the Terre haute paper company and more recently traveled. The family moved to St. Mary's Ga., and lived there until last March when Mr. Shiflett retired and he and Mrs. Shiflett returned to Terre haute in order to be near their children. He was a member of the First Baptist church and the Knights of Pythias. Surviving are the widow, Dora; three sons, Ralph, of Terre Haute, Frank of New York, and Major Kenneth Shiflett, of San Antonio, Texas; one daughter, Mrs. Robert A. Schumaker, of Terre Haute; five sisters; two brothers; and two grandchildren. Honorary pallbearers were Ruel F. Burns, Dr. C. L. Luckett, Dr. Stewart Combs, Donald O'Rear, George Fick, Perry Hughes, and John Carlisle. Active pallbearers were Leo Bringwald, Frank Girton, Charles Sturgell, Ernest Werremeyer, and O. C. Johnson. Interment was in Roselawn Memorial Park. Relatives from out-of-town who came for the funeral were Mr. and Mrs. Frank Shiflett, Major and Mrs. Kenneth Shiflett, Frank P. Shiflett, a brother, and his niece, Mary Hinkel, of Palmyra, Pa.; two sisters, Mrs. Lester Crawford and Mrs. Virginia Spitzer, of Waynesboro, Va., and Mrs. Crawford's daughter, Mrs. Ruby Pannell and her son Roger of Waynesboro, Va. Frank Shiflett, who since his graduation from New York university has been in aeronautics in New York, has taken an engineering position here and he and his wife will remain in Terre haute

DAVID J. SHIFFLETT
The Daily Progress, Charlottesville, VA
David J. Shifflett, 65, of Charlottesville died Sunday, February 4, 1996, at his residence. He was born in Albemarle County, February 19, 1930, son of the late David and Elsie Bennett Shifflett. David was employed at Smith's Transfer until his retirement in 1988. He is survived by his wife, Charlotte Estelle Shifflett; three children, Gary Michael Shifflett and Steven Wayne Shifflett, both of Charlottesville, and Kevin Todd Shifflett of Shipman; a brother, Eddie Shifflett of Charlottesville; four sisters, Lucille Clermont and Shirley Ehrhardt, both of Charlottesville, Vernell Davidson of Crozet and Violet Talley of Unionville; and six grandchildren. David was preceded in death by a sister Marie Shifflett and a brother Vernon "Bootsie" Shifflett. A funeral service will be conducted 1 p.m. Wednesday at Prize Hill Church with Reverend Alexander E. Livesay officiating. Interment will follow at Prize Hill cemetery. Teague Funeral Service is in charge of arrangements.

DAVID L. SHIFFLETT
The Kyger Funeral Home, Aug. 22, 2014
David L. Shifflett, 69 of Elkton, passed away on Thursday, August 21, 2014 at his residence. David was born on December 4, 1944 in Greene County and was the son of the late George W. and Grace P. Shifflett and step-mother, the late Julie H. Shifflett. David was self employed for most of his life. He loved his family, friends, camping and bluegrass music. He also enjoyed playing cornhole with his camping buddies. On June 16, 1962 he married Nancy L. Shifflett who survives. In addition to his wife, he is survived by a son, David W. Shifflett and wife, Angie; a daughter, Sandra Shifflett and fiancé, Donald Good; three grandchildren, Dana Farrar and husband, Tom, Aaron Shifflett and Brittany Freeze; two great-grandchildren, Benjamin Shifflett and Grayson Lam; two brothers, Charlie C. Shifflett and Joseph L. Shifflett; three step-brothers, William Shifflett, Perry Shifflett and Wilford Shifflett; three step-sisters, Beatrice Knight, Frances Mowbray and Betty Shifflett; and numerous nieces and nephews. He was preceded in death by step-brother, Stanford Shifflett. The funeral service will be held at 2:00 pm on Sunday, August 24, 2014 at the Kyger Funeral Home Chapel in Elkton with Pastors Randy Alger and Jimmy Kite officiating. Burial will follow at the Mt. Olivet Cemetery in McGaheysville. The family will receive friends 6:00 ~ 8:00 pm on Saturday evening at the funeral home. Friends are welcome to visit at the home of Nancy at any time.

DAVID LEE SHIFFLETT
The Daily News Record, Harrisonburg, VA, Fri, Dec. 16, 2011
David Lee Shifflett, 63, of Bridgewater, passed away Wednesday, Dec. 14, 2011, at his home. He was born Aug. 15, 1948, in New Market, and was the son of the late Harry W. and Ruby Gowl Shifflett. Mr. Shifflett served in and retired from the U.S. Air Force. After retirement, in 1989, he returned to this area and worked for Clark MFG in Waynesboro and also at JMU in the Maintenance Department for 13 years. He was a lifetime member of VFW Rion-Bowman Post 632 and the American Legion. On Jan. 25, 1974, he married Kathy Lee Gantt Shifflett, who survives. Surviving family include sons, Gary Gregory of Texas, and David Shifflett Jr. of Briery Branch; daughters, Katina Shifflett of Bridgewater, Melinda Shifflett of McGaheysville, and Cearra Shifflett of Bridgewater; six grandchildren; brothers, Donald Shifflett and Harry "Sonny" Shifflett, both of Louisa, and Otie Shifflett, of Hartwood; and sisters, Dorothy Moyers of Harrisonburg and Carolyn Konstis of Louisa. A funeral service will be held at 11 o'clock Saturday morning at Kyger Funeral Home Chapel in Harrisonburg with the Rev. Wayne Wright officiating. Burial will follow at Weaver's Cemetery with Military Rites. The family will receive friends from 7 to 8 p.m. Friday evening at the funeral home. Memorial donations may be made to the family to help with medical cost. Online condolences may be sent to the family by visiting www.kygers.com.

DAVID LESTER SHIFFLET
The Bakersfield Californian, Bakersfield, CA, Jul. 29, 1968
Services were held today at 1 p. m. at graveside in the Cayneus-Morro Bay Cemetery for David lester Shifflet, 78, of 205 Judan Drive, Bakersfield, who died in a Bakersfield Hospital Friday. The Estero Lodge 719 F &AM officiated. Mr. Shifflet was born in Kansas. He was a resident of California and the Kern County area for the past 63 years. He was a retail merchant for 48 years. Mr. Shifflet was an honorary member of the Delano Rotary Club and served as president of that club in 1932. He was also a member of the Delano Lodge F&AM. Survivors include: The widow: Ora; son Douglas of Santa Barbara; two daughters, Mrs. Tom Reese and Mrs. Dona McCormick, both of Cotty, Wyo.; two sisters, Ethel Redfern of Santa Barbara, and Mrs. Lila Schalwitz of Morro Bay; two grandchildren. The Flint-Flickinger Mortuary.

DAVID NEIL SHIFLETT
The Daily News Record, Harrisonburg VA, Fri, May 24, 1985
STAUNTON - David Neil Shiflett, 56, of Rt. 1, Staunton was dead on arrival Thursday evening at King's Daughters' Hospital. Mr. Shiflett, who was disabled, suffered an apparent heart attack at his home. He was a farmer before becoming handicapped. He was born July 10, 1928, in Augusta County and was a son of Jack Shiflett of Staunton and the late Hattie Tyree Shiflett. Mr. Shiflett was a member of Bethel Presbyterian Church. Surviving, in addition to his father, is a sister, Helen S. Cassidy of Rt. 2, Mount Solon. A graveside service will be conducted 2 p.m. Sunday in Calvary United Methodist Church cemetery at Stuarts Draft by the Rev. Clifford D. Caldwell. The family will receive friends at the Hamrick Funeral Home in Staunton 7-8 p.m. Saturday.

DAVID ROLLAND SHIFLET, SR.
The Indianapolis Star, IN, Jul. 17, 2003
U.S. Army, Retired 83, Indianapolis, passed away July 13, 2003. He served for over 20 years in the United States Army, serving during WWII and the Korean War. Following his retirement, he was an auditor for Standard Stores. He was a 1977 graduate of Butler University. He was an elementary school teacher at St. James the Greater Catholic School. He would finish his career with the security department at Butler University. For over 35 years, he was an official in many sports for IHSAA, CYO, and also an Umpire for NCAA Baseball. A member of Christ the King Catholic Church, St. Pius X Council of the Knights of Columbus, 4th Degree member of Bishop Chatard Assembly, American Legion Post #276 in Beech Grove, and VFW. Survivors include his wife Monica M. Starrett Shiflet sons David Jr. and Dean M. Shiflet daughter Deborah A. Reardon sisters Mary Ann Fluke, Betty Lipker five grandchildren four great-grandchildren. Visitation will be from 4 to 8 p.m. Wednesday, July 16 at Feeney-Hornak Keystone Mortuary. Funeral Mass: 11 a.m. Thursday, July 17 at Christ the King Catholic Church. The family requests, in lieu of flowers, contributions be made to Chatard Athletic Fund.

DAVID W. SHIFFLETT
The Washington Post, Washington, DC, Nov 30, 1959
On Saturday, November 28, 1959, at Arlington Hospital, David W. Shifflett, of Route 1, Herndon, Va., husband of Mandy Shifflett and father of Walter and Clarence Shifflett, of Herndon, Va., Claude Shifflett, Spring Hill, Va., Calvin Shifflett, Oxen Hill, Md., Mrs. Ann Seal, Baltimore, Md., Mrs. Rachel Bart, Brentwood, DC., and Mrs. Dorothy Horton, Forestville, Va. He also is survived by 13 grandchildren, 4 brothers and 2 sisters. Friends may call at the Green Funeral Home, 101 Elden St., Herndon, Va., where services will be held at 11 a.m. Wednesday, December 2. Interment Sterling Cemetery. See Wife Mandy's obit

DAVID WAYNE SHIFFLETT
The Connelly Funeral Home, Dundalk, MD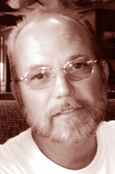 (May 21, 1955 - April 18, 2011)
On April 18, 2011 David, Beloved husband of Tina (nee Martin) Devoted step father of Heather Lawson and her fiancée John Rinker Grandfather of Alexis Kline Loving son of James and Mary Shifflett brother of Richard Shifflett and his wife Toni, Uncle of James Shifflett, Kimberly Upright, Amy Haman, Albert Peters and Richard Martin Jr. Relatives and Friends may call at the Connelly Funeral Home of Dundalk, P.A. 7110 Sollers Point Road, on Thursday 3-5 & 7-9 PM. Funeral service will be held at 8:00 PM. Donations may be made to the American Cancer Society.

DAVID WAYNE SHIFFLETT
The Baltimore Sun, MD, Sep. 26, 2000
On September 24, 2000 DAVID WAYNE SHIFFLETT, of Forest Hill, beloved husband of Trish Lang Shifflett, devoted father of Jason, Justin, Bradley and Summer, loving son of Elvin and Lucille (Williams) Shifflett, dear brother of Steven Shifflett. The family will receive friends at Evans Funeral Chapel Bel Air, 3 Newport Drive (intersection Routes 23 and 24-Forest Hill) on Tuesday 3 to 5 and 7 to 9 P.M. A Funeral Service will be held at the Centre United Methodist Church, on Wednesday at 1 P.M. Interment at the church cemetery. In lieu of flowers memorial contributions may be made to Leukemia Society Of America, 8600 LaSalle Road, Towson, Md. 21204

DAVID WAYNE SHIFFLETT
The Daily Progress, Charlottesville, Va., Sep. 27, 2000
David Wayne Shifflett, 43, of Forest Hill, Md., went to be with the Lord Jesus on Sept. 24, 2000, after a brief illness. He is survived by his parents, Elvin and Lucille Shifflett of Maryland, formerly of Charlottesville; his wife, Trish, and his children, Jason, Justin, Bradley and Summers, all at home; one brother and sister-in-law, Stevie and Carol Shifflett, and their children, of Maryland; and by 12 aunts and uncles and many cousins, all of whom love him dearly. Funeral services will be held at 1 p.m. today in Maryland. Evans Funeral Home, Forest Hill, Md., is in charge of arrangements

DAVID WAYNE SHIFFLETT
The News Leader, Staunton, VA, Wed, Mar. 11, 2009
STAUNTON — David Wayne Shifflett, 42, of Staunton, passed away at his residence on Friday, March 6, 2009. David was born Oct. 26, 1966, in Staunton, a son of Donald Wayne Shifflett and Charlotte S. Chandler. He was an avid outdoorsman, and he especially loved the sports of hunting and fishing. Mr. Shifflett was preceded in death by a sister, Teresa M. Davis, in 2003. In addition to his parents, survivors include his wife of 23 years, Tina M. Shifflett; three sons, David Shifflett Jr., Keith Shifflett and Eric Robertson; a sister, Carolyn S. Spicuzza; and several cousins, nieces and nephews. Following cremation, a memorial service will be conducted at 2 p.m. Saturday, March 14, 2009, in Linden Heights Baptist Church by the Rev. David Anderson. The family will receive friends following the service. David will be sadly missed by his family and friends. Memorial contributions may be made to Blue Ridge Area Food Bank, 96 Laurel Hill Road, Verona, VA 24482.

DAVID WILSON SHIFLET
(1943 - 2012)
The Des Moines Register, IA, Jan 2012
Waukee -- David W. "Dave" Shiflet, 68, passed away January 9, 2012, at Mercy Hospice in Johnston. Cremation rites have been accorded. A celebration of Dave's life was held on Saturday, January 14. Dave was born the son of Asa and Esther (DeMund) Shiflet on September 20, 1943, in Fostoria, OH. He was an air force veteran during the Vietnam War, stationed at the Maguire AFB in New Jersey. Dave was employed in the Pharmaceutical industry for more than 25 years. In August of 1970, Dave was elected the youngest president for the Wisconsin Pharmaceutical Travelers Association. He is survived by his daughter, Kelly Shiflet of Savannah, GA; nephew, Billy Shiflet in Hawaii; and several extended family members. Dave was preceded in death by his parents; sister, Judy Schauder; and brother, Gordon Shiflet.

DAVID WOODROW SHIFFLETT
The Daily Progress, Charlottesville, VA, Thu, Nov. 14, 2013
David Woodrow Shifflett, 74, of Free Union, Virginia, passed away on Tuesday, November 12, 2013, at Martha Jefferson Hospital. He was born on September 7, 1939, in Charlottesville to the late Claude and Beulah Morris Shifflett. Woodrow was a retired VDOT employee and a member of the Good Shepherd of the Hills Episcopal Church in Boonesville. He was a wonderful, well liked man who will be greatly missed. He is survived by his brothers, Claude Hamilton and his wife, Eleanor, and Alvin Lee; his sisters, Beverly Carpenter and her husband, Joe, and Sandra Shifflett; his nephew, Darryl Shifflett and his wife, Melanie; two great- nephews, Thomas and Christopher; and one great- niece, Megan. The family will receive friends on Friday, November 15, 2013, from 9:30 until 10:30 a.m. at Ryan Funeral Home, 12819 Spotswood Trail Ruckersville, VA 22968. Following the visitation a graveside service will be held at 11 a.m. at Prize Hill Cemetery with the Rev. Buster Payne officiating. The family wishes to express a special thank you to the doctors, nurses and staff of Martha Jefferson Hospital for your love and care during this time. An online guestbook is available at www.ryanfuneral.com Ryan Funeral Home of Ruckersville, VA is handling the arrangements.

DAVIE CLAYTON SHIFLETT
Davie C. Shiflett, 72, of Mountaineer Avenue, Midway died Saturday, May 20, 1995 at his home following a long illness. Born Oct. 3, 1918 in Backus, he was the son of the late Leo and Susie Fox Shiflett. Mr. Shiflett spent his childhood at Backus, had been a resident of the Sophia-Midway area for the past 25 years and was a retired coal miner having last worked for Eastern Associated Coal at Stotesbury. He was preceded in death by his first wife Deena Harrah Shifflett in 1973; a daughter Kitty in 1949; two sisters Dorothy Harrah and Ann Ping and two brothers Leo and William Shiflett. Survivors include his wife of 20 years, Irene Daniels Shiflett; four sons, Robert Shiflett and his wife, Barbara of Crab Orchard, Jack Shiflett and his wife, Fay of Crab Orchard, Dave Shiflett and his wife, Kitty of Ronceverte and Larry Shiflett and his wife Linda of San Bernardino, Calif; eleven grandchildren; ten great-grandchildren and two brothers, Lewis Shiflett of Backus and Johnny Duty of Pineville. Services will be 3 P.M. Tuesday in the Melton Mortuary Chapel with Rev. Harmon Davis officiating. Burial will follow in the Sunset Memorial Park, Beckley. Friends may call from 6-8 P.M. today at the funeral home. Grandsons will serve as pallbearers. Arrangements by Melton Mortuary, Beckley.

DAVIE LYNN SHIFLETT FAIN
The Bryan College Station Eagle, Bryan, TX, Jul. 2000
Jan. 22, 1955 — July 30, 2000
MADISONVILLE — Services for Davie Lynn Fain, 45, of Madisonville are set for 5 p.m. Tuesday at the Madisonville Funeral Home in Madisonville. The Rev. J. W. L. Adams will officiate. Visitation will be from 3 to 9 p.m. Monday and from 9 a.m. to the time of the services Tuesday at the funeral home. Mrs. Fain died Sunday. She was born in Madisonville and was a lifelong resident of Madison County. She was a cosmetologist for many years and was a correctional officer for T. D. C. at the time of her death. She was a member of the Mesquite Hill Baptist Church in Madisonville. Survivors include her husband, Lee H. Fain of Madisonville; her parents, Garvin Sr. and Billie Shiflet of Rockland, Texas; a son and daughter-in-law, Charles David and Angie Yargo of Madisonville; a daughter and son-in-law, Jenna Kay and John Matthew Hicks of Conroe, Texas; a brother, Garvin Shiflet Jr. of Rockland; and a sister, Linda Mary Shiflet of Madisonville.

DAWN FOGLE SHIFFLETT
The Herald Mail Online, Hagerstown, MD, Feb. 10, 2005
MARCH 23, 1931-FEB. 7, 2005
ROHRERSVILLE, Md. - Dawn Fogle Shifflett, 73, of Raspberry Road, died Monday, Feb. 7, 2005, at Beverly Healthcare Frederick, in Frederick, Md. Born March 23, 1931, in Ohio, she was the daughter of the late Carl and Bessie Howard Fogle. She was a teacher and facility research assistant at University of Maryland in Baltimore. She was a member of Emmanuel United Methodist Church of Hagerstown. She is survived by her husband of 45 years, Elmer W. "Jack" Shifflett; one daughter, Kathryn E. Crewe of Sabillasville, Md.; one son, Brett H. Shifflett of Hagerstown; and three granddaughters. Services will be private. There will be no viewing. Memorial donations may be made to the American Cancer Society, 1037 Haven Road, Hagerstown, MD 21742. Arrangements are by J. L. Davis Funeral Home in Smithsburg.

DAWN LYNN SHIFLETT
The Chillicothe Constitution-Tribune, Chillicothe, MO, Thu, Feb. 11, 1971
7 Year O1d Dawn Lynn Shifflett Dies of Leukemia Dawn Lynn Shiflett, 7-year old daughter of Linell and Lois Shiflett, Independence, died Saturday at St. Jude Hospital, Memphis, Tenn., where she had undergone treatment for leukemia for some time. In addition to her parents, she is survived by a brother, Brent, of the home; maternal grandparents, Mr. and Mrs. Elster Judas, New Boston; great-grandparents, Mr. and Mrs. Fred Waggett, a1so of New Boston; paternal grandparents, Mr. and Mrs. Earnie L. Shiflett, Sr., Brookfield. Services will be tomorrow afternoon at 2 o'clock from Pleasant Grove Church, north of Bucklin. The Rev. Joe Hamm will officiate. Burial will be in Bucklin Family visitation is tonight at Hills Funeral home, Brookfield.

DAWN MARIE SHIFFLETT-MORRIS
The Daily Progress, Charlottesville, VA, Thu, Feb. 27, 2014
Dawn Marie Shifflett-Morris "Peek-a-Boo," 4 month infant to Gordon Shifflett and Crystal Morris went to be with the Lord on Tuesday, February 25, 2014. She was born on October 29, 2013, in Charlottesville, Virginia. In addition to her parents, she is survived by her siblings, Kizzie Morris, Gary Shifflett, Bobbi Shifflett, Jesse Shifflett, Shantel Shifflett, and Kelly Charleton; maternal grandparents, Nathan and Sheila Morris; paternal grandparents, Manis and Geraldine Shifflett; special aunt, Marie Branch; and numerous aunts, uncles, family and friends. The family will receive friends on Friday, February 28, 2014, from 6 until 8 p.m. at Ryan Funeral Home, 12819 Spotswood Trail, Ruckersville, VA 22968. A funeral service will be held on Saturday, March 1, 2014, at 11 a.m. at Bacon Hollow Baptist Church with Pastor Van Crawford officiating. Interment will follow in Wyatts Mountain Cemetery. In lieu of flowers, memorial contributions may be made to the family c/o Ryan Funeral Home, P.O. Box 274, Ruckersville, VA 22968. An online guestbook is available at www.ryanfuneral.com. Ryan Funeral Home of Ruckersville, is handling the arrangements.

DAWN M. SHIFLET
The Capital, Annapolis, MD, Nov. 16, 2006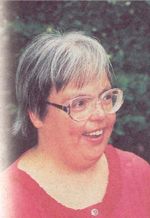 Dawn M. Shiflet, 45, a resident of Severna Park for 16 years, died of heart failure Nov. 15 at Baltimore Washington Medical Center in Glen Burnie. Born April 1, 1961, in Baltimore, and the daughter of Roy T. Shiflet of Arnold and the late Emily A. Toskov Shiflet, Miss Shiflet was reared in Arnold and attended Anne Arundel County special schools. She worked for the Providence Center in Arnold and loved music. In addition to her father, surviving are her stepmother, Joan M. Shiflet of Arnold; and one sister, Kimberly J. Eubanks of Arnold. Services and burial are private. Arrangements are by Barranco and Sons Severna Park Funeral Home. Memorial contributions can be made to Bello Machre, P.O. Box 979, Pasadena, MD 21122.

DEAN ALEXANDER SHIFFLETT
The Daily Progress, Charlottesville, VA, May 29, 1988
Dean Alexander Shifflett, 51, of Charlottesville died May 28, 1988, at his home. Born June 19, 1936, in Charlottesville, he was the son of Bernice Sandridge Shifflett of Charlottesville and the late Alexander Shifflett. Beside his mother, Mr. Shifflett is survived by a daughter, Wanda M. Gauger of Glen Burnie, Md.; two brothers, Claude W. Shifflett of Virginia beach; and Aubrey T. Shifflett of Keswick; and a sister, Maxine Mundie Charlottesville. He is preceded in death by a brother, Melvin C. Shifflett. Mr. Shifflett was a meat cutter.   Funeral arrangements with Hill and Wood Funeral Home are incomplete.

DEBORAH ANN SHIFFLETT
The Daily News Record, Harrisonburg, VA, Fri, Oct. 31, 2008
Deborah Ann Shifflett, 46 of Elkton, died Wednesday, Oct. 29, 2008, at the University of Virginia Medical Center in Charlottesville. Miss Shifflett was born Dec. 3, 1961, in Harrisonburg and was the daughter of Drucilla Breeden Shifflett Orndorff of Elkton, and the late James Elwood Shifflett. She was a member of the Furnace United Methodist Church and attended Elkton schools. Besides her mother, Miss Shifflett is survived by a stepfather, Dino Orndorff. Funeral services will be held at 2 p.m. Saturday, Nov. 1, 2008, at the Furnace United Methodist Church on Naked Creek. Pastor Nona Allen and Pastor Fuzzy Cardin will conduct the service. Burial will follow in the Koontz Family Cemetery in Page County. The family will receive friends 7 to 8 p.m. Friday evening at Kyger Funeral Home in Elkton. Friends may also call at the home of her mother, at any time. Memorial gifts may be made to the Furnace United Methodist Church Building Fund, P.O. Box 34, Elkton, VA 22827.

The Gallipolis Daily Tribune from May 3 to May 4, 2017
DEBORAH D. SHIFLET CARHART
GALLIPOLIS - Deborah D. Carhart, 63, of Gallipolis, passed away on Monday, May 1, 2017 at her residence. She was born July 10, 1953 in Columbus, daughter of the late Robert and Betty Brown Shiflet. She went to GAHS and was a retired supervisor for Gallipolis Developmental Center for 30 years. She enjoyed camping and going to the Outer Banks, and she fostered rescue dogs for Friends of Gallia County Animals. Surviving are her daughter, Jodi (Rocky) Bennett, of Gallipolis; grandchildren, Darian and Hunter Bennett; her loving companion of 19 years, Will Darnbrough; sisters and brother, Patricia Sheline (Don Whitlock), of Gallipolis, Robert Michael (Barbara) Shiflet, of Bidwell, Kelly (Chris) Lane, of Gallipolis; and several nieces and nephews. In addition to her parents, Deborah was preceded in death by her husband, Terry Carhart, and a sister, Linda Mahan Skidmore. Services will be 3 p.m., Saturday, May 6, 2017 at the Willis Funeral Home with Pastor Heath Jenkins officiating. Burial will follow in Gravel Hill Cemetery. Friends may call from 1:30 - 3 p.m., prior to the service at the funeral home. Pallbearers will be Rocky Bennett, Hunter Bennett, Joey Darnbrough, Don Whitlock, Mike Shiflet, and Chris Lane. In lieu of flowers, please consider donations in Deborah's memory to Friends of Gallia County Animals, P.O. Box 252, Rio Grande, OH 45674. Please visit www.willisfuneralhome.com to send e-mail condolences.

DEBORAH J. [SHIFFLETT] SMITH
The Cecil Whig, Elkton, MD, Tue, Sep. 14, 2010
Deborah J. "Debbie" Smith, age 48, of North East, MD, died Tuesday, August 31, 2010. Born on October 22, 1961 in Havre de Grace, MD, she was the daughter of Harry E. Shifflett, Jr. and wife, Linda, Kennedyville, MD, and Eilene Karschner Craft and husband, Jim, Port Deposit, MD. A graduate of North East High School, Mrs. Smith worked in housekeeping at the University of Delaware, Newark, DE, for 18 years. She loved being with her family and friends, especially her grandsons. She was an avid NASCAR fan, especially of the Earnhardts.

DEBORAH L. SHIFFLET
The York Daily Record & York Dispatch, York, PA, Wed, Jan. 14, 2015
YORK -- Deborah L. Shifflet, 60, died Wednesday, January 7, 2014 at Memorial Hospital. A celebration of life service will be 3 p.m. Saturday, January 24, 2015 at the John W. Keffer Funeral Homes and Crematory, Inc., 902 Mt. Rose Ave., York. Visitation will be one hour prior to service. Burial will be private in Susquehanna Memorial Gardens. Born in York on August 7, 1954, Deborah was the daughter of Norma J. (Geist) Dunklebarger of York and the late Jerry D. Dunklebarger. She was a graduate of York College with a bachelor's degree in education and from William Penn Sr. High School. She most recently worked as a Retail sales manager. In addition to her mother, Mrs. Shifflet is survived by her daughter, Brandi L. Castro of Jacobus; grandchildren, Aaron, Gabriel and Kira; two sisters, Kathy Eisensmith of Indiana, Pa. and Betsy Grace of York; three brothers, Jeffrey, Jerry and Joel Dunklebarger, all of York; numerous nieces and nephews. In lieu of flowers, memorial contributions may be made to the Fraternal Order of Police; or York City Fire Company; or to the funeral home to defray costs. KefferFH.com

DEBORAH L. SHIFFLETT
The Daily Progress, Charlottesville, VA, Sun, Oct. 9, 2005
Deborah Lynn Shifflett, 48, of Ruckersville, passed away Friday Sept. 30, 2005. She was born in Washington, D.C. on Jan.1, 1957, a daughter of the late, George L. Cox Sr., and Gloria Irene Carniello Cox. She was a loving wife, mother and grandmother. She is survived by her husband, Larry Dean Shifflett; one daughter, Kimberly Shifflett Hovey, of Ruckersville; two sisters, Sharon Smith, of Alexandria and Sara Lee Cox, of S.C.; two brothers, George L Cox Jr. and Alan D. Cox, both of Alexandria; three grandchildren, Ashley N. Shifflett, Anthony R. Hovey and Victoria B. Hovey, all of Ruckersville. A memorial service will be held 6 p.m., Tuesday, Oct. 11, 2005, at the Ryan Funeral Chapel, with the Rev. Wendell Lamb officiating. The family will receive friends at the funeral home one hour prior to the service. Ryan Funeral Home is in charge of arrangements.

DEBORAH LYNN SHIFFLETT
The Daily Progress, Charlottesville, VA, Mon, May 30, 1966
STANARDSVILLE - Deborah Lynn Shifflett, seven-year-old daughter of Elwood and Madeline McDaniel Shifflett of near Stanardsville, died Saturday at a Charlottesville hospital. She was born Oct. 27, 1958, in Charlottesville. In addition to her parents, she is survived by a sister, Linda Lue Shifflett at home; her paternal grandmother, Mrs. Warren Shifflett of Stanardsville; and her maternal grandparents, Mr. and Mrs. Arthur McDaniel of Stanardsville. The funeral will be at 2 p.m. tomorrow at Mt. Olivet Christian Church at Dyke, with burial in Holly Memorial Gardens. Ryan Funeral Home is in charge of arrangements.

DEBORAH LYNNE [SHIFLET] SLONE
The Chronicle-Telegram, Elyria, OH, Dec. 12, 2007
Deborah Lynne Slone, 52, of Topmost Kentucky, formerly of Elyria, passed away Friday, November 30, 2007, in Kentucky following an auto accident. She was born in Elyria May 20, 1955 and was a graduate of North Ridgeville High school in the Class of 1973. Mrs. Slone was a homemaker and enjoyed singing, arts and crafts, and was very involved in animal rescues. Mrs. Slone is survived by her daughters, Virginia Noffsinger and Veronica (Allan) Thomas, both of Elyria; sons, Steve (Janet) Worcester and David Slone, both of Elyria; mother, Juanita Terry of Elyria; father, Verle Shiflet of Norwalk; ten grandchildren; one great-granddaughter; sisters, Connie Putnam, LuAnn Moran, Jackie Lassen, all of Elyria; and brother, Bryon Clapp of Elyria. She was preceded in death by a great-nephew, Matthew Knopsnyder. Funeral Services were held Monday, December 3, 2007 at Providence Regular Baptist Church in Topmost Kentucky. Burial was in Dewey Slone Family Cemetery. Carter Funeral Home, Elyria, helped with this local obituary.
See Father Verle's Obit

DEBRA JEAN SHIFFLETT JENKINS
The Daily News Record, Harrisonburg, VA, Sat, Jan 23, 1993
The funeral for Debra Jean Jenkins, 29, of Route 4, Elkton, will be held at 2 p.m. Monday at the Full Gospel Assembly Church in McGaheysville. The Revs. Gary Edenfield and Albert Kling will conduct the service. Burial will be in the Mount Olivet Cemetery in McGaheysville. Mrs. Jenkins died Jan. 21, 1993, from injuries she received in an automobile accident on Interstate 64 at Waynesboro. She was born Aug. 10, 1963, in Rockingham County and was a daughter of Brenda Lam Ratcliff of Elkton and Stanford Shifflett of Elkton. She was preceded in death by her stepfather, Donald L. Radcliff. She had worked at the Hershey Chocolate Plant and attended Full Gospel Assembly Church in McGaheysville. On Sept. 30, 1979, she married Junior Ray Jenkins, who survives. Surviving in addition to her parents and husband are a son, Justin Ray Jenkins, who's birthday was Jan. 21; two daughters, Felicia Lynn Jenkins and Angela Marie Jenkins, all at home; three brothers, Darrell Eugene and Jeffery Todd Shifflett, both of Elkton and Donald Ray Shifflett of Grottoes; and a sister, Tammy Lynn Wichael of Elkton. The family will receive friends 7-8 p.m. Sunday at the Kyger & Trobaugh Funeral Home in Elkton.

DEBRA K. NOBLES SHIFFLETT
The Wilson Daily News, Wilson, NC, Jul 15, 2005
Aug. 25, 1965 -- July 14, 2005
Debra K. Nobles Shifflett, 39, of Lucama died Thursday. Funeral services will be held 2 p.m. Sunday at Joyner's Funeral Home. Burial will follow in Maplewood Cemetery. The Rev. Ray Wells will officiate. She is survived by her husband, Johnny Shifflett; a daughter, Amanda Shifflett of Lucama; five sons, Johnny Napoli, Joseph Napoli, Johnny Shifflett Jr. all of Lucama, and Kenny Shifflett and Dillon Shifflet both of Woodbridge, Va.; mother, Fran Nobles and father, Curtis Nobles both of Maysville W. Va.; two sisters, Wanda Nobles-Clover of Alexandria Va., Jaynie Weese of Petersburg, W. Va.; a brother, Curtis Nobles of Stephen City, Va.; 12 nieces; and 15 nephews. She was preceded in death by her grandparents, Mary Jane Harper, Martha Smith, K.D. Nobles, George Smith; and two nephews, Wesley Whitlock and P. J. Jefferson. The family will receive friends 7 - 9 p.m. Saturday at Joyner's Funeral Home, 4100 Raleigh Road Parkway, Wilson and at other times the family will be at 6445 Perry Road, Lucama. Flowers are welcome or memorials may be directed to Community Home Care and Hospice, 2860-C Ward Blvd, Wilson, NC 27893 or The American Cancer Society, PO Drawer 9, Wilson, NC 27894.

DEBRA LYNN SHIFFLETT OLSHAW
The Capital Gazette, Annapolis, MD, Fri, Feb. 10, 2017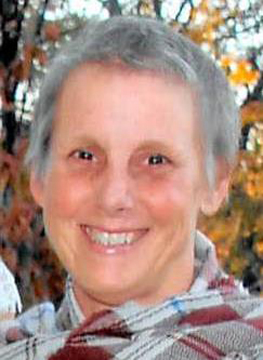 Debra "Debi" Lynn (Shiflett) Olshaw left this world and met her Lord, her son Joshua Robert Olshaw, and a host of others on February 7, 2017. After two and half years of living her life seeking as many happy memories as possible, she passed away from cancer and left behind many lives she touched in her special way. A quiet servant for her Lord, always preferring to be in the background through her actions, friends from her neighborhood, church, sporting events and family were blessed. In 1984, she married the love of her life, Robert (Bob) Olshaw. They settled in Davidsonville with their two blessings, Joshua Robert and Abigail Elise Olshaw. Debi was happiest participating fully in all of Josh and Abby's many sporting events and Abby's equestrian events. She shared these events with others through her gift of photography. She was unofficial "mom" to many other children and teens over the years with an open home and heart. She regularly hosted gatherings for sports teams, family friends and her church community with an abundance of food and fellowship, where all felt welcomed. Debi always put others before herself. Debi was also well known for her cryptic texts, scones extraordinaire, lover of Kimball's Ice Cream and good quality chocolate. In her past two and a half year battle with cancer, she continued her always positive attitude and determination to continue serving all and she will not be forgotten. Debi was born August 14, 1958 in Annapolis. She attended Annapolis High School, Eastern Nazarene College and obtained her MBA at Babson College. Debi worked in the business world for several years before "retiring" to her favorite job, loving and taking care of her family. She recently served as the church office administrator at Grace Evangelical Presbyterian Church. She is survived by her husband, Robert Olshaw, daughter, Abigail Olshaw, her parents, George and Jean Shiflett, her sister and brother-in-law, Coni and Bob Giannini, and three nieces, Neva and Tessa Giannini and Mara (Joe) Collinson. Not to be forgotten are her two four-legged children, Rita and Charlie. Her son Joshua Olshaw passed away in October 2015. In addition to immediate family, Debi leaves behind many other family members and friends. Debi's life will be celebrated at the Grace Evangelical Presbyterian Church, 4012 Birdsville Road, Davidsonville, MD 21035. Visitation will be held at the church on Friday, February 10 from 6-8 PM. Services will be held at the church on Saturday, February 11 at 10 AM. She will be laid to rest at Lakemont Memorial Gardens in Davidsonville immediately after the service. A reception following the burial will be held in the church fellowship hall as we share our memories of Debi's impact on our lives. The family requests that donations be made to the Joshua and Debi Olshaw Memorial Fund,

DEBRA R. BENSHOFF SHIFFLETT
Mrs. Debra R. (Benshoff) Shifflett, 59, of Gap Road, Waynesboro, passed away Saturday, December 31, 2016 in Chambersburg Hospital. Born May 30, 1957 in Waynesboro, she was the daughter of Mrs. Ann M. (Bailey) Benshoff, a resident of Michaux Manor Assisted Living Center and formerly of Waynesboro and the late Arden L. Benshoff. She was a lifelong resident of the Waynesboro area. Debra graduated from Waynesboro Area Senior High School with the class 1976. She and her husband of over 19 years, David A. Shifflett, were married on January 2, 1997 in Hagerstown. Debra was a certified nursing assistant at the South Mountain Restoration Center, South Mountain, PA. She retired in 2009 after more than 33 years of service. She was a member of the Waynesboro Bible Church, Joe Stickell American Legion Post #15, and served as captain for the Angels of Hope Relay for Life team. Debra enjoyed sewing and traveling, especially taking cruises with her siblings. She is survived by two daughters, Heather M. Hose and her husband, Phillip of Waynesboro and Rebecca N. Stoner and her husband, Andrea of Waynesboro; her siblings, Leroy A. Benshoff of Waynesboro, Wayne A. Benshoff of Staunton, VA, Roger E. Benshoff of Waynesboro, Dennis R. Benshoff of Waynesboro, Robin L. Benshoff of Waynesboro, Tambra B. Moatz of Waynesboro, and Wanda S. George Staley of Waynesboro; and numerous nieces, nephews, and cousins. In addition to her father, she was preceded in death by a sister, Ruby K. Harnish. Services will be held at 10:00 A.M., Friday, January 6, 2017 in the auditorium at Five Forks Brethren in Christ Church, 9244 Five Forks Road, Waynesboro, with Pastor Darell Gentry officiating. Burial will follow in Mount Zion Cemetery, near Quincy, PA. The family will receive friends from 5:00 until 8:00 P.M., Thursday evening, in Grove-Bowersox Funeral Home, 50 S. Broad St., Waynesboro. Memorial contributions may be made to: The Waynesboro Bible Church, 8216 Stottlemyer Road, Waynesboro, PA 17268 or Relay for Life Greencastle, 924 N Colonial Ave., York, Pennsylvania 17403.

DEBRA RUDOLPH SHIFLETT
The Richmond Times, Dispatch, VA, Aug. 15, 2008
SHIFLETT, Debra "DJ" Rudolph, 52, passed away peacefully at her home in Mechanicsville, surrounded by her loving and caring family on Wednesday, August 13, 2008. DJ was a recipient of a lung transplant at Inova Fairfax Hospital in 2004 and was recently in the care of Hospice of Virginia for complications. DJ was the president of the D.R. Shiflett Hauling driving for over 25 years, owner of Flowers by DJ and a bus driver for Hanover County Schools. She is survived by Dennis W. Shiflett Jr., her husband of 20 years; her three children, Ashley D. Shiflett, Scott L. Woodson (Elizabeth) of Raleigh, N.C., and Jerry W. Woodson Jr. of Sandston, Va.; her granddaughter, Grace Woodson; her parents, Raymond L. and Beatrice Rudolph Sr. of Mechanicsville, Va.; her brother, Raymond L. Rudolph Jr. (Brenda) of Aylett, Va.; her three sisters, Linda Rudolph Buchanan (James "Buck") of King and Queen, Pamela Rudolph (Charlie Childress) of Richmond, Va., and Bonny E. Campbell (Berkeley) of Mechanicsville, Va.; her two nieces, three nephews and one great-niece. She was preceded in death by one niece. The family will receive friends on Friday from 2 to 4 and 6 to 8 p.m. at the Mechanicsville Chapel of Bennett Funeral Home, 8014 Lee-Davis Rd., where services will be held Saturday at 11 a.m. Interment in Salem Presbyterian Church Cemetery. Memorial contributions may be made to Salem Presbyterian Church or the Scleroderma Foundation, 300 Rosewood Dr., Danvers, Mass. 09123.

DEE OLIN SHIFFLETT
The Arizona Republic, AZ, Jul. 30, 2004
Dee Olin Shifflett, 89, of Mesa, Arizona, passed away Wednesday, July 28, 2004. Services will be held Saturday, July 31, 2004, 11:00 AM, at Mountain View Mortuary Chapel, 7900 E. Main St, Mesa, AZ. Arrangements entrusted to Mountain View Mortuary Chapel.

DELIA E. SHIFFLETT
The Virginian Pilot, Norfolk, VA, Sat, May 3, 2014
(1931 - 2014)
Suffolk - Delia E. Shifflett, 82, of Suffolk went to be with our Lord on April 29, 2014. She was a loving and caring mother, grandmother, sister, aunt and friend with a heart of gold. She was predeceased by her husband James E. Shifflett, daughter Bonnie S. Davenport, sons Richard Shifflett, Christopher Shifflett, grandchild Nicholas Shifflett and one sister Betty Jones Hamilton. Survivors include brothers Howard Jones and wife Marty, Robert (Bobby) Jones and wife Karen, sisters Joann Bakelaar, Linda Hill and husband Wayne, brother-in-law Bobby Hamilton, sister-in-law Joyce Blount, three daughters Barbara Freemon and husband Allen of Nashville, TN, Beverly Morgan and husband Frank of Chesapeake, Bridget Bunting and husband Bruce of Suffolk; 14 grandchildren James (Nikki), Shannon (Donnie), Brian (Kelly), Kacey, Frank Jr. (Acada), Tyler (Christina), Terri (Rodney), Yancey, Beau, Matthew, Brittany, April, Christopher, and Phillip; 18 great grandchildren, 1 great-great grandchildren and many nieces, nephews, and friends. A graveside funeral service will be held at 1 p.m. Monday, May 5, at Meadowbrook Memorial Gardens by Pastor Nelson Fields. The family will receive friends on Sunday from 5 to 6 p.m. at Baker-Foster Funeral Home, Bennett's Creek Chapel, 5685 Lee Farm Lane, Suffolk, VA. Condolences may be registered at www.bakerfoster.com.

DELILAH SHIFLET PETREE
PETREE, DELILAH SHIFLET (Ninny) - went to her heavenly home on Sunday, February 20, 2005, after a courageous battle with cancer. Delilah was a member of Block Springs Baptist Church, and a long time employee of Standard Knitting Mill. She was preceded in death by infant son, Larry Petree; parents, Dink and Lilah Williams Shiflet; brother, Charley White Shiflet; sisters, Mamie Chamberlain and Hazel Long; and former husband, Robert Petree. Mrs. Petree is survived by daughters and sons-in-law, JoAnn McElhaney and John Kirkland, Penny and Walt Emory; son and daughter-in-law, Gary and Sue Petree; grandchildren, Ginny and CW2 Jimmy McElhaney, Andrea Reyes, SSG Robert and Jeremy Petree; great-grandchildren, Ashlynn, Marissa, Alexis Reyes, and Robert Chase Petree; sisters, Evelyn Atkins, Mandy Turner, Iva Jane West, and Nadine Williams; special friend, Vickie Vineyard; and special children, Stuart, Rush, Carrie, George, Haley, and Shelby; plus a host of other relatives and friends. Funeral services will be 12 Noon, Wednesday, February 23, 2005 at Block Springs Baptist Church in Blaine, TN, with Rev. Mark Kitts, Rev. Robert Spradlin and Dr. Wayne Ballard officiating, followed by interment at Block Springs Cemetery. Grandsons and nephews will serve as pallbearers. The body will lie in state one hour prior to the funeral service. In lieu of flowers, the family requests that donation be made to the Block Springs Baptist Church Cemetery Fund, P. O. Box 36, Blaine, TN 37709. The Petree family will receive friends 5-8 p.m., Tuesday, February 22, 2005 at Bridges Funeral Home, 5430 Rutledge Pike, Knoxville, TN (865) 523-4999.

DELLA DEAN SHIFFLETT
The Free Lance Star, Fredericksburg, VA, Dec. 16, 1999
Della Dean Shifflett, 89, of Orange County died Tuesday, Dec. 14, 1999, at Orange County Nursing Home. Born in Greene County, Mrs. Shifflett was a member of Walker's United Methodist Church at Madison Mills and was the widow of James Edward Shifflett. Survivors include three daughters, Doris Jean Higgins of Scottsville, Lula Marks of Madison and Pauline Racer of Aroda; five sisters, Blanche Boltz and Nellie Herr, both of Pennsylvania, Alma White, Pearl May and Evie Lohr, all of Orange; nine grandchildren; 22 great-grandchildren; and one great-great-grandchild. A funeral will be held at 2 p. m. Friday at Preddy Funeral Home, Orange, with the Rev. Danny White officiating. Burial will be in Walker's United Methodist Church Cemetery. The family will receive friends from 7 to 8:30 tonight at the funeral home.

DELLA EMMA SHIFFLETT GITTINS
Mrs. W. J. Gittins Dies at Her Home in Wright Township - Funeral Sunday Afternoon. Della Emma, only child of R. H. and Lucinda Shifflett, was born in Christian county, Ill, June 7, 1874; died at her home in Wright township, Pottawatomie County, Iowa, nine miles east of Oakland, Friday afternoon, April 7, 1933, at the age of 58 years and 10 months. She came with her parents to Iowa in 1881, when she was seven years of age. The parents settled on their farm near Elliott. Here she attended school and grew to lovely womanhood. She was united in marriage to W. J. Gittins at Atlantic August 28, 1895. This union was blessed with two children, Theron R. Gittins of Milwaukee, Wis., and Harlan Gittins of Anita. Following her marriage she and husband resided on their farm, four miles south of Griswold, for a period of 27 years, when they removed to Wright township. She was a good woman, devoted to her home and loved ones, having the love and esteem of all who knew her. She possessed in a large degree those beautiful traits of womanly character that endeared her to all who had the pleasure of her acquaintance. Her illness, ending in death, dates back to Easter Sunday, 1932. From that time till September she was under the physician's care. She entered the Methodist hospital in Omaha in July, where she remained till September, since which time her health had gradually improved. March 31 she was taken ill with intestinal flu and because of her long illness did not have sufficient strength to overcome the illness. She suffered intensely and death came as a sweet release. Besides the husband and sons she is survived by the grandchildren - Kathryn and Ruth Jean, daughters of Theron Gittins (Katheryn, from the time she was two years old had made her home with her grandparents), and Betty Joan, little daughter of Harlan Gittins; father, R. H. Shifflett, Long Beach, Calif., other relatives and a great host of friends. Funeral services were held at the home Sunday afternoon, conducted by P. H. Green. Favorite hymns were sung by a mixed quartet composed of Mrs. Harry Denton, Mrs. George Anderson, Walter Busse and Chris Peterson. The pallbearers were George Anderson, Harry Denton, Ral Williams, George Busse, Bert Bruen and Virgil Brock. The body was taken to Loman cemetery, near her old home, for interment. A short service was held at Loman chapel.

DELLA F. SHIFFLETT DALE
The Evening Sun, Baltimore, MD, Feb. 3, 1973
DALE, On Friday, February 2, 1973, DELLA F. (nee Shifflett), of 1412 Dundalk avenue, Dundalk, beloved wife of Robert L. Dale, dear daughter of Eliza Shifflett, sister of Elmer and Joseph Shifflett, Faye Knight, Carrie Fairloth, Pearl Batten Pyles, of Charlottesville, Va., Mary Thacker, Alexandria, Va., hazel Wilson and Alvin Shifflett, of Baltimore. Mrs. Dale rests at the John J. Duda Funeral Home, 7922 Wise avenue, Dundalk. Visiting hours on Saturday from 3 to 5 and 7 to 9 p.m. Further viewing and services from the Preddy-Teague Funeral Home, Charlottesville, Va.

DELLA KEEL SHIFFLETT
The Earlham Echo, Earlham, Madison Co., IA, Thu, May 3, 1945
Funeral services were held at the Welch Funeral Home, Sunday at 10:00 a.m. for Mrs. Harry Shifflett who was found dead at her home last Friday evening. It is thought that she died of a stroke. She was 77 years old. Rev. S. R. Overholser was in charge of the services. Burial was made in the Earlham cemetery. Della Keel, daughter of John B. and Anna Keel, was born on March 15, 1868, in Bureau county, Illinois. She grew to young womanhood in this community, receiving her education in the rural schools and at Dover Academy, and later teaching school for several terms. On December 27, 1886, Della Keel was united in marriage with Harry E. Shifflett, and the young couple started housekeeping in the old Shifflett homestead in Bureau county. They came to Iowa in 1900, settling in the Pitzer neighborhood in Madison county a year later, and moving to Earlham in 1907. Four children--Scott, Elma, Grant and Pearl--arrived to bless the home established by Harry and Della Shifflett. The youngest, Pearl, and the oldest, Scott, have preceded their mother in death. In 1917 Mr. and Mrs. Shifflett moved from Earlham to a farm in Ringgold County, where they lived for 25 years. In the fall of 1942 they returned to their old home in Earlham. Here, in August 1943, their almost 57 years of partnership ended with the death of Harry Shifflett. Following her husband's decease Mrs. Shifflett continued to make her home in Earlham, until, on April 26, 1945, she answered the call to her eternal home above. Della Shifflett knew that call, for throughout her life she had lived close to her Master. She was a member of the Presbyterian church, and though health had prevented her, during much of her life, from participating in church activities, she was a Christian from the very depths of her heart. Extremely quiet, retiring and unassuming, thinking always of others and not of herself, enjoying study and discussion of all things 'honest and pure and of good report', she was truly one of "God's gentlewomen." So now Della Shifflett has gone to join her loved ones in a grand reunion above, and she walks on earth no more. But she is not forgotten by those who are left behind. In the hearts of her friends and loved ones the memory of her kindly graciousness and sweet simplicity will remain forever as an inspiration and a benediction. To her grandchildren and her great grandchildren "Grandma Shifflett" will always be an ideal. Thank God for the life she has lived! See Husband Harry's Obit

DELLA M. SHIFLETT
The Daily News Record, Harrisonburg, VA, Mon, Oct. 14, 1918
POPULAR HOSPITAL NURSE DIED IN CITY YESTERDAY
Miss Della M. Shiflett, a popular nurse at Rockingham Memorial Hospital, died yesterday morning at 11:10 o'clock at that institution, of pneumonia, which followed an attack of influenza. She had been ill only one week. Miss Shiflett was a daughter of Mr. and Mrs. Daniel Shiflett, of Harrisonburg, and was twenty-seven years old last May. She was a member of the Church of the Brethren and was well and favorably known throughout Rockingham county. Surviving besides her parents are six sisters, Mrs. John W. Rosenberger, of West Virginia, Mrs. Pauline Miller, of Harrisonburg, Misses Rey, Ruth, Dorothy and Margaret Shiflett, and four brothers, Elmer Shiflett, of Camp Lee, Floyd Shiflett, of Dayton, and Oliver and Daniel Shiflett at home. Funeral arrangements had not been completed last night, but interment will be in Woodbine cemetery.

DELLA PEARL SHIFFLETT GARRISON
The Daily Progress, Charlottesville, VA, Sep. 22, 2010
Della Pearl Garrison, 87, of Charlottesville, passed away at her home on Tuesday, September 21, 2010. Della was the daughter of the late Lemuel A. Shifflett and the late Beadie L. Shifflett. In addition to her parents, she was also preceded in death by her husband, Andy Garrison, Jr; three sisters, Mary Shifflett, Lela Garrison, and Lottie Wingfield; two brothers, Jack Shifflett and Melvin Shifflett. Della is survived by her two sisters, Shirley Staton and her husband, Frank, of Charlottesville and Virginia Shifflett, of Crozet; numerous nieces and nephews including a very special nephew, Jimmy; and special friends to Della, Loretta and Lori. Della loved house cleaning, working in her flowers and going to all of Sparky's races. The family wishes to express thanks to Dr. Moors, all of the home care nurses and caregivers of Hospice of the Piedmont for their kindness and care of Della. Memorial contributions may be made to Hospice of the Piedmont, 675 Jefferson Parkway, Suite 300, Charlottesville, VA 22911. A funeral service was conducted Friday, September 24, 2010 in the Teague Chapel with the Rev. Ben Houchens officiating. Interment in Mount Moriah Cemetery.

DELLA R. WRYE SHIFLETT
The Rome News Tribune, Rome, GA, Fri, Jul. 20, 1979
ROCKMART – Mrs. Della R. Wrye Shiflett, 81, 56 Lane St., Rockmart, died Friday following an extended illness. Mrs. Shiflett was born Nov. 19, 1897 in Wilkerson County, but resided most of her life in Polk County. She was a member of Piedmont Avenue Baptist Church. Survivors include her widower, Carl P. Shiflett; two daughters, Mrs. Annie Lee Dunn, Rockmart and Mrs. Ethel Shelley, Cedartown; three stepdaughters, Mrs. Frances Adams, Mrs. Helen Sanford, both of Rome and Mrs. Betty Kelley, New Smyrna Beach, Fla.; three sons, Frank A. Wrye and John Wrye, both of Cedartown and Calvin Wrye, Remeoville, Ill.; Three stepsons, Ray Shiflett, Rockmart, Herbert Shiflett, ???????, and Willard Shiflett, Lindale; one sister, Miss Etta Rodgers, one brother Marvin R. Wrye, Rockmart, 12 grandchildren, 21 great-grandchildren. Funeral services will be held at 3 p. m. Saturday at Piedmont Avenue Baptist Church with the Revs. Charles Dyer and Thomas Argo officiating. Interment will be in Greenwood Cemetery, Cedartown. Grandsons will serve as pallbearers.

DELLA SHIFFLETT HENSLEY
The Valley Banner
Della Shifflett Hensley, 89, of Elkton died Tuesday, May 25, 1999, at Camelot Health and Rehabilitation Center in Harrisonburg. Mrs. Hensley was born Feb. 7, 1910, in Greene County and was a daughter of the late Cornelious and Nellie Roberts Shifflett. Her husband James W. Hensley died July 14, 1980. Survivors include a son, James Hensley of Elkton; two sisters, Lena Babington of Baltimore, Md., and Ethel "Essie" Shifflett of Crozet; three grandchildren; seven great-grandchildren; and three great great grandchildren. The funeral was conducted Thursday, May 27, by the Revs. Kinzy Reed and Ralph Green at Elkton Pentecostal Church. Burial was in Elk Run Cemetery in Elkton. The family said memorial contributions may be made to Elkton Pentecostal Church building fund, P.O. Box 401, Elkton. Kyger & Trobaugh Funeral Home in Elkton was in charge of services.
Note: Lyman Morris who is the son-in-law of Ethel F. (Essie) Shiflett told me that the maiden name given as Roberts for Nellie Shiflett was a mistake; her maiden name should have been listed as Shiflett.

DELMA LEWIS SHIFFLETT
The Daily Progress, Charlottesville, VA, Sat, May 24, 2014
Delma Lewis Shifflett, 77, of Hood, passed away on Thursday, May 22, 2014, in Hood. He was born June 23, 1936, in Madison, and was the son of the late Johnnie Lewis Shifflett and Marie Knighting Shifflett. He was also preceded in death by a sister, Christine Yowell. Delma retired from Crouse-Hinds in Earlysville, after many years of service. He is survived by his former wife and caregiver, Fannie "Sappie" Shifflett of Hood; four children, Sharon Shifflett and fiancé, Darrel Gillespie, of Troy, Geneva "Pete" Tanner and husband, Todd, of Madison, Renda Dunnivan and husband, Randall, of Shelby, and Jeffrey Lewis Shifflett and wife, Chrystal, of Orange; two brothers, Elvin Shifflett and wife, Betty, of Gordonsville, and Frederick Shifflett of Locust Dale; a sister, Caroline Jackson and husband, James, of Madison; seven grandchildren; and eight great-grandchildren. A private service will be held at a later date. Memorial contributions may be made to Hospice of the Piedmont, 675 Peter Jefferson Parkway, Suite 300, Charlottesville, VA 22911 www.hopva.org.

DELMA MAY SHIFFLETT
The Daily Progress, Charlottesville, VA June 4, 1946
The Funeral of Delma May Shifflett, infant daughter, of George D. and Carrie Pearl Shifflett, of Boonesville was held at 3 o'clock yesterday afternoon from Prize Hill Church at Boonesville, conducted by the Rev. Dewey C. Loving. Besides her parents she is survived by three sisters and four brothers.

DELMA RANDOLPH SHIFFLETT
The Daily Progress, Charlottesville, VA, Wed, Jun. 4, 2014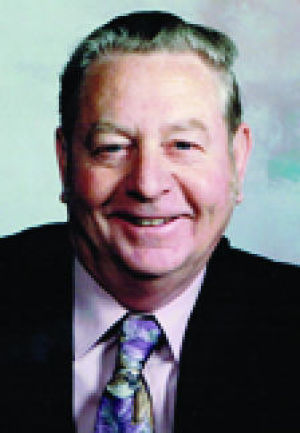 Delma Randolph Shifflett, 80, of Ruckersville, left us quickly on Monday, June 2, 2014. Delma was the only son of the late Alphonzo and Earle Shifflett. In addition to his parents, he was preceded in death by his wife, Ruby Shifflett; and a very special son-in-law, Wayne Baugher. Delma is survived by one daughter, Joyce Baugher; two sons, Hollas Collier and his wife, Charlotte, and O. L. Collier Jr. and his wife, Linda all of Dyke, Virginia; seven grandchildren, Debbie, Lisa, Dawn, Ken, Hollas Gene, Lee and Kurt; 10 great grandchildren, Shannah, Patrick, Heather, Trea, Sara, Kaleb, McKenzie, Baleigh, Tyler and Nick; a very special friend, Ruth Carroll; and a host of family and friends especially his breakfast buddies at McDonalds. Delma was a retired plasterer from the University of Virginia Physical Plant. He also proudly served his country in the United States Army. Delma was a faithful member of Swift Run Baptist Church where he taught Sunday school and also served as a Deacon and custodian. He was a servant for the Lord and his fellow man all the days of his life. His master replied, 'Well done, good and faithful servant! You have been faithful with a few things; I will put you in charge of many things. Come and share your master's happiness." Matthew 25:23 The family will receive friends from 6 until 8 p.m. Thursday, June 5, 2014, at the Ryan Funeral Home, 12819 Spotswood Trail, Ruckersville. A funeral service will be held 1 p.m. Friday, June 6, 2014, at the Ryan Funeral Home with the Reverend Mark Holder officiating. Interment will follow at Holly Memorial Gardens. Memorial contributions may be made in Delma's memory to Swift Baptist Church, P.O. Box 426 Stanardsville, VA 22973. An online guestbook is available at www.ryanfuneral.com Ryan Funeral Home of Ruckersville in charge of arrangements.

DELMAR EDWARD SHIFFLETT
The Daily Progress Charlottesville, VA, Wed, Oct. 9, 1996
Delmar Edward Shifflett, 61, of Rochelle, Madison County, died, Oct. 8, 1996, at his residence. Mr. Shifflett was born Oct. 30, 1934, in Madison County. He was the son of the late James Edward Shifflett. He was retired from Comdial Inc. of Charlottesville, and an Army veteran of the Korean War. He is survived by his mother, Della Dean Shifflett of Orange; His wife, Katherine Mouberry Shifflett of Rochelle; one daughter, Dolores Gayle Shifflett of Rochelle; three sons, James Michael Shifflett and Dreama Bates of Wolftown, Delmar Wayne Shifflett and Tina Utz Shifflett of Rochelle, and Joseph Edward Shifflett and Robyn Racer Shifflett of Waynesboro; three sisters, Doris Jean Higgins of Scottsville, Lula Elizabeth Marks of Madison, Pauline Ruth Racer of Aroda; eight grandchildren, William Christopher Yowell, Jacquelyn Suzanne Yowell, James Michael Shifflett jr., Mary Katherine Shifflett, Anne Marie Shifflett, Chelsea Katherine Shifflett, Molly Christine Shifflett and Collin Edward Shifflett. Funeral services will be Thursday, Oct. 10 1996, at 2 p.m. from the Preddy Funeral Chapel, Madison, with private interment. The Rev. Danny White will officiate. In lieu of flowers, memorial contributions may be made to Madison County, Va., or a charity of your choice. The family will receive friends from 7 to 8 p.m. today, Wednesday, Oct. 9, 1995, at the Preddy Chapel, Madison.

DELMAR F. SHIFFLET
The Daily News, Lebanon, PA, Oct. 7, 2005
Delmar F. Shifflet, 69, 221 N. Eighth Street, Lebanon, died Thursday, October 6, 2005, at Good Samaritan Hospital. Born June 26, 1936, in Harrison Va., he was the son of the late Harris N. and Alice Shifflet. He is survived by five children, Delmar Jr., and Peggy, married to Larry Davis, both of East Brady, Alice, married to Gary Gipe of Steelton, Roger of Columbia, and Dale, married to Nancy Shifflet of Chicora; 13 grandchildren; as well as great, and great-great-grandchildren; two sisters, Odell Grubb of Palmyra, Beulah, married to Roger Hairpine of Virginia; two brothers, Raymond, married to Gertrude Shifflet of Elizabethtown, and Wilson, married to Joyce Shifflet of North Carolina. A graveside service will be held at the Mount Joy Cemetery, Terrace Road, Mount Joy, Pa., on Monday at 11a.m. To help defray the cost of the services, memorial contributions may be sent to the Sheetz Funeral Home, Inc., P.O. Box 185, Mount Joy PA 17552. Sheetz Funeral Home, Inc., Mount Joy Pa.

DELMAR MCCORD SHIFLET
NORFOLK -- Delmar McCord Shiflet, 82, of the 100 block of E. Ocean View Ave., went to his eternal rest Nov. 15, 2000, in a Virginia Beach hospital. He was retired from Ballard Fish and Oyster Co. after over 50 years of service. He was a native of Georgia, and a longtime resident of Norfolk. Mr. Shiflet was a member of Central Baptist Church, and its 50-year Fellowship Club, and was an avid golfer all of his life. Survivors include his beloved wife, Aleise Royster Shiflet; two daughters, Carolyn Shiflet of Norfolk and Barbara Lott of Richmond; a son, Robert N. Shiflet of St. Louis, Mo.; two sisters, Mildred Shiflet and Mary Lewis, both of Virginia Beach; six grandchildren, Renee Shiflet, Rebecca Shiflet, Robin Shiflet, Adin Fitzgerald, Danise Gee and Rachel Lott; a great-grandson, Wesley Shiflet; and many loved nieces and nephews. A funeral will be conducted at 1 p.m. Friday in Cox Funeral Home by the Rev. D. Lynn Hardaway. Burial will follow in Rosewood Memorial Park. The family will be at the funeral home from 7 to 8 p.m. today for visitation, and at all other times at the home of his sister's in Virginia Beach. In lieu of flowers, the family suggests that memorial contributions be made to Central Baptist Church Building Fund, 701 W. Olney Road, Norfolk, VA 23507.
See Wife Aleise's Obit

DELMORE MITCHELL SHIFFLETT
The Calgary Herald, Canada, Dec. 12, 2006
Delmore (Del) Mitchell Shifflett passed away November 6, 2006 in the High River hospital, at 91 years of age. Del will be remembered as a loving husband, father, grandfather, and brother. Born in Madison, South Dakota on June 17, 1915, Del was the oldest son of Clyde and Elsie Shifflett. They brought Del as a young boy, with his older sister Eileen and brother Ellwayne (Bill), to Canada where Clyde and Elsie settled with their growing family near the town of Alsask on the Alberta/Saskatchewan border. Orville (Kenneth) and Lucille were born in Alsask where later Gordon, Wesley and Frank completed the family of eight children. The family would later move to a farm with more promise near Czar. Del, along with his two oldest brothers, Bill and Ken, enlisted in the Canadian armed forces during World War II. While stationed overseas in England, Del contracted a serious pneumonia and was sent back to Canada, eventually being discharged and returned to Alberta. In Calgary, Del began what would become a lifelong trade career as a Journeyman and Master electrician which would provide steady contract work. He would ultimately receive after his retirement, a Citation from the International Brotherhood of Electrical Workers for his fifty years of loyal union membership. Del was a very hard worker, providing well for his family's needs and educational opportunities. Del married Betty Vanghoj, R.N. in 1949 and they built their first home in northwest Calgary. They raised their family of five children during the 1950's and 1960's, and sadly lost their third child, ten-year-old Franklin William, to cancer in 1963. In 1980, Del retired, and he and Betty spent fifteen pleasant years in the country Town of Bassano. In 1995 Del and Betty moved from Bassano to High River, where they enjoyed their final home at 918 - 9 Street West, until 1999, when they moved into the Medicine Tree Manor. Del was hospitalized with Alzheimer disease in November 2001. He died peacefully in the High River hospital with family at his side. Del was predeceased by his brothers, Gordon, Wesley, Kenneth, and by his sister Eileen. He is survived by brothers, Bill and Frank, sister Lucille, and by numerous nieces and nephews. Immediate family are Del's wife Betty, sons, Jim - James Robert (Gayle) of Calgary, Dave - David Henry (Judy) of Edmonton, Chuck - Charles Raymond (Fay) of High River, and Caroline Marie - Del and Betty's only daughter. There are three grandchildren, Phillip Jeffrey (son of Dave and Judy), Franklin Wesley (son of Chuck and Fay), and Elizabeth Fay "Ellie" (daughter of Chuck and Fay). Cremation arrangements were entrusted to FOSTER'S GARDEN CHAPEL, Calgary. A private family memorial gathering will celebrate and remember Del's life. In lieu of flowers, a donation to a charity supported by Del in the past would honour his memory. Donations may be made directly to Operation Eyesight Universal, 4 Parkdale Crescent N.W., Calgary, AB T2N 3T8. Expressions of sympathy may be forwarded to the family at www.mem.com . FOSTER'S GARDEN CHAPEL FUNERAL HOME and CREMATORIUM. Telephone: 297-0888. Honoured Provider of Dignity Memorial www.fostersgardenchapel.com See Wife Marie's Obit

DELORES JEAN SHIFFLETT
The Daily News Record, Harrisonburg, VA, Tue, Oct. 3, 1989
Shifflett Funeral
A funeral for Delores Jean Shifflett, 54, of 166 W. Wolfe St., Harrisonburg. will be held at 2 p.m. Wednesday at the Lindsey Harrison. burg Funeral Home. The service will be conducted by the Rev. Dan Smucker and burial will be in Rest Haven Memorial Gardens. Mrs. Shifflett died Sunday after. noon at Rockingham Memorial Hospital. She had been ill for 14 months. She was born Jan. 5, 1935, in Harrisonburg and was a daughter of the late Grover and Bertha Smith Shifflett. She lived her entire life in Harrisonburg and was restaurant manager at Woolworth for five years. Surviving are a daughter, Deborah Snyder of Route 3, Harrisonburg; three brothers, Mervil and Claude Shifflett. both of Bridgeport, Conn., and Robert Shifflett of Harrison- burg; three sisters, Beverly Shifflett of College Park, Md., Frances Blyth of Bridgeport, Conn., and Charlotte Kilpatrick of Berlin, Conn.; and one grandchild. The family will receive friends 7:30-9 p.m. today at the funeral home.

DELPHIA ZENNIA SHIFFLETT DEAN
The Daily Progress, Charlottesville, VA April 2, 1991
Delphia Zennia Dean of Stanardsville died Wednesday April 4, 1991, at the home of her sister, Yettie Walton. Born June 15, 1908, in Greene County, she was a daughter of the late Will C. Shifflett and Betty Harmon Shifflett. She is survived by four sisters, Yettie Walton of Stanardsville, Pansy Snow and Mavis Deane, both of Ruckersville, and Edith DeVaughn of Florida, and two brothers, Carl Shifflett of Stanardsville and Elphis Shifflett of Ruckersville. A graveside service will be conducted at 2 p.m. today at Evergreen Cemetery in Dyke by Pastor Al John son. The family will receive friends one hour before the service at Ryan Funeral Home, Quinque.

DELSIE SHIFFLETT
The Baltimore Sun, Baltimore, MD, Mar. 1, 2000
On February 29, 2000 DELSIE SHIFFLETT (REDD), of Elkridge, beloved husband of Patricia (nee Wyckoff), devoted father of Timothy Shifflett, James Shifflett, Wiley Shifflett, Lisa Resch and Patty Rhoades, dearest brother of Leonard and Dorothy Shifflett, Henry and Margie Shifflett. He is also survived by 11 grandchildren and many nieces and nephews. Relatives and friends may call at the GARY L. KAUFMAN FUNERAL HOME at Meadowridge Memorial Park, Inc., 7250 Washington boulevard, Elkridge, MD on Wednesday and Thursday from 3 to 5 and 7 to 9 P.M. where services will be held on Friday at 10 A.M. in the funeral home chapel. Interment in Meadowridge Memorial Park.

DELTA CATHERINE SHIFFLETT
The Daily News Record, Harrisonburg VA, Wed, Jul. 11, 1984
Delta Catherine Shifflett, 80, of 265 N. Main St., Harrisonburg died Tuesday morning at Rockingham Memorial Hospital. Mrs. Shifflett had been ill four years. She was born June 15, 1904, in Rockingham County and was the daughter of the late Joe and Mattie K. Shifflett Berry. Mrs. Shifflett lived the majority of her life in Elkton before moving to Harrisonburg four years ago. She was a member of the Pentecostal Church. She was the widow of Andrew B. Shifflett. Surviving are seven children, Virginia Shifflett of Baltimore, Edith Riddle of Ellicott City, Md., Myrtle Alt of Harrisonburg, Pat Holloway and Lynwood Shifflett, both of Grottoes, Billy Shifflett of Richmond and Bobby Lee Shifflett of Verona; three brothers, Claude Berry of Elkton, Norman Berry of Baltimore and Brown Berry of Jessup, Md.; 25 grandchildren; and 22 great-grandchildren. The funeral will be conducted 3:30 p.m. Thursday at the Lindsey Harrisonburg Funeral Home by Roger Hart. Burial will be in Mount Olivet Cemetery. The family will receive friends 7-8 p.m. today. Friends also may call at the Lynwood Shifflett residence, Rt. 2, Grottoes.

DELTON LEE SHIFFLETT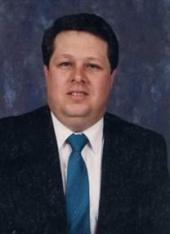 Reverend Delton Shifflett, 67, of Marlin, passed away Tuesday, June 25, 2013. Funeral services will be at 2 p.m., Friday, June 28, 2013, at the First Assembly of God Church in Marlin with Dr. Gaylan Claunch officiating. Visitation will be from 6 to 8 p.m., Thursday, June 27, at Adams Funeral Home. There will be another service at 2 p.m., Sunday, June 30, 2013, at the First Assembly of God Church in Wills Point, Texas. Interment will follow at White Rose Cemetery. Visitation will be from 3 to 5 p.m., Saturday, June 29, at Allan Fuller Funeral Home in Wills Point. Delton was born in Sweetwater, Texas, to the late Jim and Ebbie Pilkington Shifflett. He married Brinda Rohus on January 26, 1974, in Wills Point. Delton was a very reserved and quiet man who loved his family and his religion. His whole life revolved around ministering the word of God. He was the associate pastor in Irving where he was very involved with all aspects of the church. He was an evangelist for several years traveling in many states. Reverend Shifflett was the minister in Wills Point for 18 years, Nederland for nine years, and in Marlin for 10 years. He was the coordinator for the Boys and Girls Missionary Crusade, Athens Section, and the secretary and treasurer of the Beaumont Section. Reverend Shifflett loved to work in his garden. Survivors include his wife, Brinda; son, David Shifflett, of Marlin; brother, Gayland Troy Shifflett, of Fort Worth; sister, Kathy Shifflett, of Irving; and his aunts, Peggy Franklin, of Sweetwater, and Etheline Justice, of Georgia.

DELWOOD WEAVER SHIFFLETT
The Daily Progress, Charlottesville, VA August 5, 1980
Delwood Weaver Shifflett, 43, died Tuesday in a Lynchburg hospital. Born in Greene County, he was the son of the late Robert Shifflett and the late Alberta Shifflett Hunt. His stepfather was the late Clinton C. Hunt Sr. Surviving are a sister, Carrie Sacre of Charlottesville; two brothers, Ernest D. and Herman P. Shifflett; a half brother, Dallas A. Hunt, all of Baltimore, Md.; several nieces and nephews.   Funeral will be 2 p.m. Friday at the Ryan Funeral Home, Quinque. Burial will be in Stanardsville Cemetery. The Rev. Robert Woodson will officiate. Family will be at the funeral home from 7 to 9 p.m. today.

DEMPSEY MILLER SHIFFLETT
Dempsey Miller Shifflett, 57, of Wolftown died Saturday, Dec. 5, 1992 in a Charlottesville hospital. He was born Jan 12, 1935 in Rockingham County, a son of the late Mary Baugher Shifflett. He is survived by his father, Sam Shifflett of Wolftown; two sons, Kenneth Ray Shifflett of Northern Virginia and Gregory Shifflett of Orange; three brothers, Randolph Carroll Shifflett, Milford Wayne Shifflett and Roger Dale Shifflett, all of Wolftown; two grandchildren and a devoted friend Jackie Viands. A funeral service will be held 11 A.M. Tuesday at Wolftown Pentecostal Chapel. The Rev. Jeffery Shifflett will officiate. Interment will be in the Fairview Cemetery, Hood. The family will receive friends from 7 to 8 P.M. Monday at the Ryan Funeral Home in Quinque.

DENIZA MOOR SHIFLETT
The Daily Progress, Charlottesville, Va., Oct. 28, 1969
Mrs. Edward Shifflett
BOONESVILLE - Mrs. Deniza Shifflett died at her home here last night. She was 88. Daughter of the late Anfield and Barbara Frazier Shifflett, she was born April 29, 1881 in Albemarle County. Her husband was the late Edward W. Shifflett. Mrs. Shifflett is survived by a daughter, Mrs. Arthur Shifflett of Boonesville, five grandchildren, 12 great-grandchildren and one great-great-grandchild. The funeral will be at 2 p.m. Friday at the Prize Hill Baptist Church here, with burial in the church cemetery. Preddy-Teague Funeral Home is in charge of the arrangements.

DENNIS H. SHIFFLETT
Dennis Howard Shifflett, 84, of Stanardsville died Friday, Aug 6, 1993, in a Charlottesville hospital. He was born Sept 28, 1908, in Greene County, a son of the late Hiram 'Pat' and Mittie Shifflett. He is survived by his wife of 62 years, Lissie Collier Shifflett; a daughter, Shelviajean S. Allen; three sons, Espered Shifflett, Freeman Shifflett and Rosser Elbert, all of Stanardsville; nine grandchildren, Sharon Lamm, Tony and Mark Shifflett, Amy Lawson, Wayne, Brad, Devin and Stephanie Allen and Michael Wayne Jackson; and seven great-grandchildren also survive. Mr. Shifflett was a retired carpenter and a member of Evergreen Church of the Brethren. A funeral service will be conducted at 2pm Monday at Evergreen Church of the Brethren with interment in the church cemetery. The Rev C. C. Kurtz and the Rev Earl Rowland will officiate. The family suggests memorial contributions be given to Evergreen Church of the Brethren, Route 1, Box 224, Stanardsville, and/or the Greene County Rescue Squad, P O Box 302, Stanardsville 22973.The family will receive friends from 7 to 8 PM today at Ryan Funeral Chapel in Quinque.

DENNIS J. SHIFLETT
The Free Lance-Star, Fredericksburg, VA, Jan. 21, 2004
Dennis J. Shiflett, 51, of Fredericksburg died Monday, Jan. 19, 2004, at Mary Washington Hospital. Born May 17, 1952, in Baltimore, he was the son of the late William H. "Bill" Shiflett Sr. and Gertrude E. "Trudy" Shiflett, and the grandson of the late James C. and Mary E. Shiflett of Stafford and Guy and Ethel Trolan of Baltimore. He was employed by the FBI Academy as a Fire Arms Training Specialist. He was a member of Hull's Memorial Baptist Church and the Knights of Pythias Lodge 22 of Fredericksburg. He was an avid sportsman who played softball for numerous teams in Stafford and Fredericksburg. He also enjoyed playing golf and was active with the Stafford County Parks and Recreation, having coached numerous baseball, basketball and soccer teams. He is survived by his wife, Carol B. Shiflett of Stafford; his son, Christopher J. Shiflett of Stafford; two brothers, William H. "Butch" Shiflett Jr., of Locust Grove, Guy Shiflett of Stafford; a half brother, Joe Thomas of Maryland; and a half sister, Sharon Johnson of Clinton, Tenn.; and numerous nieces and nephews. A graveside service will be held at 1 p.m. Thursday, Jan. 22, in Hull's Memorial Baptist Church cemetery with the Rev. Scott A. Erwin officiating. The family will receive friends from 6:30-8:30 p.m. Wednesday, Jan. 21, at Covenant Funeral Service, Fredericksburg. Pallbearers will be David Fletcher, Herbie Stone, Jamie Turner, Jimmy Morgan, Gary Leitch, Arden L. "Jack" Beagle, Irvin Childress, Jeff Stone, William Wright and Norman Chenault. The following FBI associates will serve as honorary pallbearers: Larry Sparks, Bill Wood, Wade Jackson, Stanley Bryant, George Yates, Greg Cappetta, Monty Jett, Steve Thornton, Wayne Weaver, Chuck Julian, Bud Calonia, Mike Calonia, J.T. Harrell, Diane Beals, Mike Collier, Mike Summers and John Cunnenn. The family requests that expressions of sympathy be made to the American Cancer Society, c/o Trudy Clifton, 113 Tallpines Ave., Locust Grove, Va. 22508; or to the White Oak Rescue Squad, 535 White Oak Road, Falmouth, Va. 22405. Online guest book at covenantfuneralservice.com.

DENNIS J. SHIFFLETT
The Intelligencer Journal, Lancaster, PA, Apr. 13, 2006
Dennis J. Shifflett, 30, of N. Hanover Street, Elizabethtown, died April 10, 2006. He was born in Lancaster, a son of Kathryn Weaber Shifflett and the late Harry Shifflett Jr. He married Lisa M. Coble Shifflett on August 27, 1999. Mr. Shifflett studied welding at the Mount Joy Vo-Tech and was an assembler with Toys R Us, Harrisburg. Rollerblading, biking, and his children were passions of his. Surviving besides his wife and mother are two daughters, Kaitlyn M. and Kristina M., both at home; three brothers; and a sister, Danny (Jayleene, Shifflett, Doug (Brenda) Shifflett and Dave (Robin) Shifflett, all of Elizabethtown, and Kathy (Kenny) Tille, Falmouth. Relatives and friends are respectfully invited to attend his Life Celebration Memorial Service on Monday at 11:30 a.m. at the Boyer Funeral Home, Ltd., 144 E. High Street, Elizabethtown. Interment is at the convenience of his family. Friends will be received from 10:30 a.m. until the time of the service. www.lifecelebration.com

DENNIS JAMES SHIFFLETT SR.
The Baltimore Evening Sun, Baltimore, MD, May 18, 2004
Dennis James Shifflett Sr., 53, of Kingsport, Tenn., died Wednesday, May 12, 2004, at the Holston Valley Medical Center, Kingsport, Tenn. Born on Nov. 27, 1951, in Carroll County, Md., he was the son of the late Raleigh Davis and Gladys Viola McKenzie Shifflett. He was the former husband of Sharon Lee Shifflett of New Oxford. Dennis had worked in auto body repair for several years. Surviving also are two sons, Dennis J. 'Jamie' Shifflett Jr. and Curtis A. Shifflett, both of Hanover; a daughter, Karen J. Matthews of Dover; four brothers and four grandchildren. He was preceded in death by two sisters. The family will receive friends at the Haight Funeral Home and Chapel, 6416 Sykesville Road, Sykesville, Md., Wednesday from 2 to 4 and 7 to 8 p.m. A funeral service will be held 8 p.m. Wednesday at the funeral home following the visitation. Interment will be private.

DENNIS LEE SHIFFLETT
The Spirit of Jefferson Farmer's Advocate, Charles Town, WV, Thu, Jun. 22, 1978
Accident Kills Dennis Shiflett Doubleday Plant
Funeral services were conducted Tuesday afternoon at the Melvin T. Strider Colonial Funeral Home by the Rev. Dr. Wyman Hall for Dennis Lee Shiflett, III. of 403 East 12th Street, Ranson, killed in a tragic accident at the Doubleday Plant in Berryville, Va., Saturday, June 17. According to the Clarke County Sheriff's department, young Shiflett met his death when the piston of a bailing machine fell on his head. Shiflett was bailing scrap paper and apparently thought the bailing machine was not turned on when he stuck his head into the machine. The deceased was employed in the maintenance department of Doubleday and Company. He was president of the Junior Clvitan Club and a member of the Independent Fire Company. He graduated from Jefferson High School in May, where he was assistant manager of the wrestling team. He was to have gone into the US Army on July 18. Born November 10, 1969, in Charles Town, he is survived by his parents, William R. and Sharon Burkett Shiflett, stepmother Deborah Shiflett; stepfather, Gerald W. McVicker; three brothers, Richard Allen Shiflett, Alexandria, Va.; Bryon Keith and William R. Shiflett, Jr., both at home; a stepbrother, Gerald W. McVicker, Jr., Baltimore, Md., maternal grandfather, Ralph E. Burkett, Charles Town' paternal grandparents, Mr. and Mrs. Roy W. Shiflett, Charles Town; and his fiancé Vicky Anders, Ranson.

DENNIS O. SHIFFLETT
The Richmond Times Dispatch, Richmond, VA, Wed, Feb. 4, 2009
SHIFFLETT, Dennis O., 66, of Henrico, passed away Wednesday, February 4, 2009. He is survived by his wife of 45 years, Kathleen; his son, Mark Shifflett (Melissa); three brothers, Jerry, David (Donna), and Arthur (Barbara Jean); two sisters, Roberta (Curtis) and Judy (Charlie); four grandchildren, Mandy, Melissa, Kasey and Klarissa; six great-grandchildren, Kaitlin, Leann, Taylor, Shyanne, Damien, and Draven; several nieces, nephews, numerous other relatives, and many special friends. Dennis, a U.S. Air Force veteran of the Vietnam era, was a retiree of Allied Signal, Chester Plant, with over 30 years of service. He was a member of the Intercontinental Church of God and the Sons of Confederate Veterans, A. P. Hill Camp. The family will receive friends from 2 to 4 and 6 to 8 p.m. on Friday, February 6, 2009, at the Nelsen Funeral Home, 4650 S. Laburnum Ave., Richmond, where services will be held 11 a.m. Saturday. Interment to follow in Washington Memorial Park, Sandston.

The Richmond Times Dispatch, Feb. 6, 2009
Shifflett, Mr. Dennis O., 66, of Henrico, a Vietnam-era Air Force veteran, a retired employee of Allied Signal Corp.'s Chester Plant, husband of Kathleen Brown Shifflett.

DENNIS W. SHIFFLET
The Wisconsin State Journal, Madison, WI, Oct. 23, 2005
SPRING GREEN - What can we say? We have lost our love, our father, our son, our brother, our mentor, our friend. Need a place to stay? Dennis would help you. Don't know anyone in town? If you met Dennis you did. Need advice on how to fix your plumbing, or build a new roof? Ask Dennis. He wouldn't tell you how, he'd show you how. Want to go duck hunting? There was room in Dennis' boat. Just need someone to talk to? Dennis was there. The Wisconsin River was Dennis playground from the time he was very young. He reveled in the freedom and deep spiritual connection it offered, with no strings attached, no demands, no expectations. This is how he lived his life. As himself, no strings attached, with his own spirit guiding him. Dennis is survived by his wife, Carol Shifflet, who he loved and respected to the depth of his soul; his son, Lawrence James Shifflet, who was the magic and meaning in his life; his mother, Elizabeth Jane Shifflet, who he worked with to help make the family business, Bob's Riverside Resort, a success; his brother, Terry (Suzanne) Shifflet, all of Spring Green; five sisters, Cindy Shifflet (Gary Bartle) of Largo, Fla.; Janet (Dan) Nachreiner, Pam McElwee (Tom Bauer), Cheri (Tom) Luther all of Spring Green, and Roxann (John) Vasalakis of Largo, Fla.; Larry's mother, Tammy (Jeff) O'Donnell of Spring Green; mother-in-law, Ruth Sorenson of Madison; sisters-in-law, Judy (Hans) Simonson of Merrimac, Marcia Edmonds of Waukesha, and Colleen (Ted) Pucillo of McFarland; brother-in law, Tom Sorenson of Appleton; step- children, Deanna Sorenson of Madison, Christopher Holland of Spring Green, Steve Holland (Veronica) of Madison; step- grandchildren, Tory, Denae, Ashari, Stephen, Anthony and Quinten; nieces and nephews, Jessica Borseth (Chris Duren), Melissa Bowell, Erin Koenig, Nicholas (Tammy White) McElwee, Erica (James) Hamburg, Mason Koenig (Addie Shreeram), Nicole Nachreiner, Noah Luther, Lucas McElwee, Megan Luther, Matthew Nachreiner and Elly Nachreiner, Alex Shifflet, Baylee Shifflet; several great-nieces and nephews; and his beloved dog, Remington. Dennis was preceded in death by his father, Robert (Bob) Shifflet; his brother, Larry Shifflet; brother-in-law, Dennis McElwee; and his grandparents, Lloyd and Ruth Shifflet and William and Nellie Oliver. On Monday, October 24, 2005, at 1 p.m. in the afternoon, we invite all of Dennis' friends to join him with his father and brother at ST. JOHN'S CEMETERY in Spring Green, after which all will gather at BOB'S RIVERSIDE RESORT on the bank of the Wisconsin River for a celebration of Dennis life where he will be forever united with the River. HOOTY-OOT! The Richardson-Stafford Funeral Home is in charge of the arrangements. In Lieu of flowers memorials may be made to the Spring Green Rod and Gun Club.

DENNIS W. SHIFFLETT SR.
The Richmond Times, Richmond, VA, Fri, Apr. 13, 2007
SHIFLETT Dennis W. Shiflett Sr., 74, of Aylett, passed away peacefully Wednesday, April 11, 2007, surrounded by his wife, children and grandchildren. He is survived by his wife, Mary Virginia Kirby Shiflett; five children, Virginia Sue Woodson (Jerry), Sharon Kaye Hays (Marty), Dennis W. Shiflett Jr. (Debra), Shirley Theisen (Robert), and Mary Gail Goodwin (Mark); eight loving grandchildren and seven step grandchildren; one brother, Herman R. Shiflett (Katherine); one sister, Frances S. Riley; a host of nieces, nephews and other family members and many friends. He was preceded in death by his parents, Bernice and Haley Shiflett; and his siblings, Mary Lee Tomlin, Lucille Martin, William Shiflett and Jacob Shiflett. Dennis had a long career in plumbing, heating and air conditioning. The family will receive friends 2 to 4 and 6 to 8 p.m. Friday, April 13 at the Mechanicsville Chapel, Bennett Funeral Home, 8014 Lee Davis Rd., and where services will be held 2 p.m. Saturday. Interment Salem Presbyterian Church Cemetery. In lieu of flowers, contributions can be made to the American Heart Association, P.O. Box 5216, Glen Allen, Va. 23058, to Hospice of Virginia, P.O. Box 2098, Tappahannock, Va. 22560 or Salem Cemetery Fund, P.O. Box 35, Studley, Va. 23162.

DENZELL R. SHIFLETT
The Idaho Press Tribune, ID, Jan. 21 to Jan. 24, 2014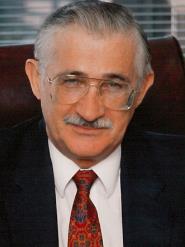 Denzell Shiflett, 77, of Meridian, formerly of Pocatello, died Friday, January 17, 2014 at his home. Arrangements are under the direction of Accent Funeral Home, Meridian. 888-5833.

DEREK ALLEN SHIFLETT
The Covenant Funeral Home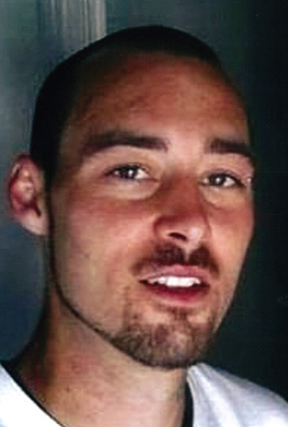 Born on 11/26/1981
Departed on 07/26/2014
Resided in Fredericksburg, VA
Derek A. Shiflett, of Fredericksburg, 32, of Fredericksburg, died Saturday, July 26, 2014, at Mary Washington Hospital. Survivors include his wife, Melissa Shiflett; his children, Skylar Carter, Dalton Shiflett, Kyleigh Shiflett, Trevor Shiflett, Cayden Shiflett, and Cheyenne Shiflett; step daughter Tabitha Mitchell; his parents, Guy and Lissa Shiflett; brothers Branden Shiflett and Cameren Shiflett; maternal grandfather Sidney Shelton; and several nieces, nephews, aunts, uncles, and cousins. A celebration of life will be held at 4 p.m. Saturday, August 2, at the home of Ervin and Ginger Wible, 714 Truslow Road Fredericksburg, VA 22406. In honor of Derek, the family request that you consider becoming an organ donor as Derek was.

DEREK NOLAN SHIFFLETT
The Morrison Funeral Home website
DEREK NOLAN SHIFFLETT, 21, died Saturday, November 19, 2005 in an automobile accident near Graham. Funeral services are scheduled Tuesday, November 22, 2005 at 2:00 p.m. in the Eastside Church of Christ with Mike Lisle of Azle officiating. Burial will follow in Pioneer Cemetery under the direction of Morrison Funeral Home. Derek was born July 17, 1984 in Graham, Texas. He graduated from Graham High School and was a lifetime resident of Graham. Derek was employed by Hub Machine and Tool as a Machinist. Survivors include; mother, Susan Murphy and husband Mike of Terrell; sister, Megan Morris and husband Stephen of Camarillo, CA. brothers, Jeremy Shifflett and wife Ragni and Ross Shifflett all of Graham; grandparents, Herman and Pat Reedy, Eva Shifflett all of Graham. Derek was preceded in death by two grandparents, Tommy Lisle and Bill Shifflett.

DEREK NOLAN SHIFFLETT
The Times Record News, Wichita Falls, TX, Nov. 22, 2005
GRAHAM - Derek Nolan Shifflett, 21, died Saturday, Nov. 19, 2005, in Graham. Services will be at 2 p.m. Tuesday at Eastside Church of Christ with Mike Lisle of Azle, officiating. Burial will be in Pioneer Cemetery under the direction of Morrison Funeral Home. Mr. Shifflett was employed by Hub Machine and Tool as a machinist. Survivors include his mother, Susan Murphy of Terrell; sister, Megan Morris of Camarillo, Calif.; brothers, Jeremy Shifflett, and Ross Shifflett all of Graham; and grandparents, Herman and Pat Reedy, Eva Shifflett all of Graham.

DESSO MAE SHIFFLETT JETT
The Shenandoah Valley Herald, VA, Jun. 9, 2006
Desso Mae Jett, 91, of Woodstock, died Sunday, June 4, 2006. Mrs. Jett was born Aug. 25, 1914, in Detrick, daughter of the late Clarence and Lena Cave Shiflett. Surviving are a daughter, Hilda Kearns of Prince Frederick, Md.; sister, Theda Dixon of Middletown; 11 grandchildren; and a number of great-grandchildren. The funeral was conducted Tuesday, June 6, at Dellinger Funeral Home, Woodstock. Burial was in Detrick Cemetery in Fort Valley.

DEWEY DELMAR SHIFLETT SR.
The Baltimore Sun, Baltimore, MD, Jul. 12, 1984
On July 10, 1984 DEWEY DELMAR, SR., beloved husband of Nettie Shiflett (nee Morris), devoted father of D. Delmar Shiflett. Jr., William M. Shiflett and Randy Shiflett. Also survived by five grandchildren and four great-grandchildren, stepson of Mary Shiflett, of Barboursville, Va., brother of Bessie Southard and Arlene Hicks both of Newport News, Va., Kathleen Shiflett and James Shiflett, both of Charlottesville. Va., Norman Shiflett, of Baltimore and Ernest Shiflett og Gaithersburg, Md., and the late Nettie Morris, of Clarksburg, Md. and the late Clifford Shiflett, of Baltimore, father-in-1aw of Judy, Linda and Julia Shiflett. Funeral service will be held at the Duda-Ruck Funeral Home of Dundalk, Inc., 1922 Wise avenue on Friday at 10:30 AM. Interment Oak Lawn Cemetery. Friends may call Wednesday and Thursday, 3 to 5 and 7 to 9 P.M.

DEWEY DELMAR SHIFFLETT
The Daily Progress, Charlottesville, VA, Jan. 4, 1983
Dewey Delmar Shifflett, 71, of Rt. 1 Ruckersville died Monday, Jan. 3, 1983, in a local hospital after a long illness. Born in Greene County on Aug. 13, 1911, he was the son of the late Patrick Henry and Sallie Knight Shifflet. He was a retired employee of the University of Virginia Building and Grounds Department. Survived by his wife, Mary Powell Shifflett of Ruckersville; one son, W.H. Shifflett of Martinsburg, W.Va.; one sister, Velma Conley of Landsdown, Md., one brother, Wilmon Shifflett of Newport News; two stepdaughters, Dena Irving of College Park, Md., Rose Marie Wood of Charlottesville; three stepsons, William E. Powell of Ruckersville, Marshall K. Powell of Culpeper, Harvey W. Powell of Orange, eight grandchildren and one great grandson. Funeral service 2 p.m. Wednesday at the Joseph W. Teague Chapel, the Rev. Daniel R. Lowe officiating, with interment in Holly Memorial Gardens. The family will receive friends tonight from 7 to 8 at the funeral home.

DEWEY DEWITT SHIFLETT
The Daily Progress, Charlottesville, VA March 6, 1986
Dewey Dewitt (D.S.) Shiflett, 49 of 3403 Indian Springs Road, died Friday, March 7, 1986, in Johns Hopkins Hospital, Baltimore, Md. He was vice-president and general manager of J. W. Seig & Co. Inc.   Born in Albemarle County on Oct. 9, 1936, he was the son of he late William Dewey and Mary Wood Shiflett. Mr. Shiflett was a member of the Virginia Student Aid Foundation, the board of directors of the Virginia Beer Wholesalers Association, membership chairman director of the Virginia Football Club, a board member of the Ralph Sampson Scholarship Fund, a member of the Charlottesville Elks Lodge and a member of the Charlottesville Moose Lodge. He is survived by his wife, Vicki Seiler Shiflett; a daughter, Kari Nicole Shiflett; a son, Eric Dewittt Shiflett, all of Charlottesville; a sister, Stella Creaney of Cockeysville, Md.; a brother, W. Dan Shiflett of Brown's Cove. A funeral service will be conducted 2 p.m. Monday at the First Baptist Church, 735 Park St., with the Rev. Kerry D. Boggs officiating. Interment will follow at Monticello Memory Gardens. The family will receive friends tonight from 7 to 8:30 p.m. at the Teague & Hawkins Funeral Home, Ivy Road. The family suggests that memorials be in the form of contributions to the Dewey D. Shiflett University of Virginia Cardiology Fund, c/o J. W. Seig & Co., P.O. Box 4000 Charlottesville, Va. 22903.

DEWEY HAROLD SHIFLETT
The News Leader, Staunton, VA, Dec 1971
CRAIGSVILLE MAN DIES IN CRASH
AUGUSTA SPRINGS- Dewey Harold Shiflett, 28, of Craigsville was killed in a single-car crash on Va. 42 near here Saturday morning. The Shiflett vehicle was reportedly heading southwest on Va. 42 about two-tenths of a mile west of Augusta Springs when it struck a bridge abutment alongside the highway shortly after 1 a.m. State Police said Mr. Shiflett died as a result of head injuries sustained in the crash. Mr. Shiflett was a native of Augusta County, born Oct. 30, 1943, a son of Gallant and Dora (Woods) Shiflett. Besides his parents he is survived by his widow, Mrs. Sandra (Wilcher) Shiflett; a son, Anthony D. at home; five brothers, Floyd E. Shiflett of Weyers Cave, Albert E., Freddie G. and William C. all of Craigsville and Pat E. Shiflett of Richmond; three sisters, Mrs. Thelma S. Woods of Augusta Springs, and Mrs. Dolly S. Fridley of Staunton; two foster sisters, Janet and Bonnie L. Shiflett, both of Craigsville; a number of nieces and nephews. A funeral service will be conducted 2 p.m. Monday at the Free Pentecostal Church by the Rev. Pressley L. Pullens and Rev. Edwin C. Deane with burial in Miller Memorial Cemetery. Pallbearers will be Clyde Mayo, Roy Breeden, Robert Montgomery, David Gregory, George McLain and Euly Woods. Honorary Pallbearers will be David Morris, Paul McCutcheon, Cecil Boyne, Franklin and Wayne Fitzgerald, James P. Wood, Marvin and Carl Wilcher, Frank Keeny, Ben Colvin, Ben Colvin Jr., Edward Sprouse and John Zimbro. The family will receive friends at the home of his parents in Craigsville. The body is at the Sensabaugh-Zimmerman Funeral Home.

DEWEY HORACE SHIFLETT
The Waynesboro News-Virginian, Augusta Co., VA, Apr. 13, 1977
VERONA - Dewey Horace Shiflett, 77, died yesterday evening at his residence. He was born April 22, 1899, in Elkton, a son of the late Joseph Newton and Harriet Meadows Shiflett. He was a U. S. Army veteran of World War II. He retired from the Research and Development Laboratories, Fort Belvoir. In 1965, Mr. Shiflett and his wife, Mrs. Mada Wilson Shiflett, moved to this area. He was a member of the Shenandoah Baptist Church where he served as a Trustee and usher. Besides his wife, surviving are a son, John Shiflett of Norfolk; two step-sons, James C. Wilson of Frederick, Md., and Robert W. Wilson of Moorefield, W. VA.; a step-daughter, Mrs. Delmar C. Cain of Verona; nine grandchildren; five great-grandchildren; and a number of nieces and nephews. He was the last member of his immediate family and was preceded in death by three brothers and five sisters. A service will be held at 11 a.m. Friday in the Shenandoah Baptist Church, conducted by the Rev. Everett C. McCulley. Burial will be in the Riverview Cemetery. Active pallbearers will be M. D. Petry, Walter L. Swortzel, Roy C. Swortzel, George Shiflett, Howard Shiflett, and Edward L. Estes. Honorary pallbearers will be the men of the Shenandoah Baptist Church. The family will receive friends at the residence and at the Henry Funeral Home from 7 to 9 Thursday evening.

DEWEY JAMES SHIFFLETT
The Carroll County Times, Westminster, MD, Sep. 9, 2008
Dewey James Shifflett, 84, of Sykesville died Monday, Sept. 8, 2008, at Carroll Hospice Dove House in Westminster. Born June 29, 1924, in Island Ford, Va., he was the son of the late Gilbert Kenneth Shifflett and Fannie Mae Shifflett. He was the husband of the late Virginia P. Shifflett. He served in the Army during World War II and was a member of the Sykesville American Legion. He was also a member of the South Carroll Senior Center in Sykesville, where he enjoyed meeting with friends on a regular basis. He worked for more than 30 years as a used car parts salesman for Shifflett Bros. Auto Parts, as well as Condon Auto Parts. He enjoyed hunting and fishing with his family. He also enjoyed reading and shooting pool. Surviving are sons Don D. Shifflett and Gilbert K. Shifflett; a daughter-in-law, Dorothy F. Shifflett; grandchildren Michael Shifflett, Ricky Bevins, Brett Shifflett, Stacy Shord and Carrie Bevins; siblings Alfred Shifflett, Lennie Merlo, Raymond Shifflett, Nora Holman, Cecil Shifflett and Ethel Neely. He was predeceased by a brother, Harry G. Shifflett; a son, Richard G. Shifflett; and a grandson, Jason M. Shifflett. A memorial gathering will be held at 2 p.m. Sunday at American Legion Post No. 223, 7327 Slacks Road, Sykesville. In lieu of flowers, memorial contributions may be sent to Carroll Hospice Dove House, 292 Stoner Ave., Westminster, MD 21157-5629.

DEWEY NELSON SHIFFLETT
The Washington Post, Washington, DC, Dec 14, 1964
Suddenly on Sunday, April 18, 1965, Dewey Nelson Shifflett, 11, beloved son of John and Velma Shifflett of 10208 Milstead Dr., Great Falls, Va.; brother of Wayne and Ronald Shifflett; grandson of Mr. and Mrs. Melvin Morris and Mrs. Henry Shifflett, Mission Home, Va. Friends may call at the Green Funeral Home, 34 Elden St., Herndon, Va. Funeral services at Forestville Methodist Church, Great Falls, Va., at 2 p.m. Wednesday, April 21. Interment Arnon Cemetery, Great Falls, Va.

DEWEY V. SHIFFLETT
The Daily Progress, Charlottesville, VA, Tues, Jan 20, 2004
Dewey V. Shifflett, 79, of Crozet, died at the Cedars Nursing Home on Sunday, Jan. 18, 2004. He was born on April 3, 1924, in Greene County to the late John Thomas Shifflett and Lamonia Shifflett. He was preceded in death by two sisters, Blanche Crist and Mary Shifflett, and one brother, Daniel Shifflett. He is survived by his wife of 55 years, Mamie Shifflett; four daughters, Betty Shifflett of Crozet, Carolyn Massey and husband Roy of Charlottesville, Joyce Mundy and husband James of Charlottesville, Virginia Pairet and husband Eddie of Crimora; one granddaughter, Tammy Mundy and fiance Kenny Morris of Keswick; and four great-grandchildren, Angela, Tiffany, Cassey and Chad. Also surviving are four brothers, Arthur Shifflet and wife Ethel of Dyke, James Shifflett and wife Helen, Earl Shifflett and wife Shirley, George W. Shifflett and wife Jinny, all of Baltimore, Md., and two sisters, Eleanor Shifflett and her husband, Jesse, of Yorktown and Hatie Shifflett of Staunton. Dewey was devoted to his wife and family and they will all miss him greatly. He was saved in 1982. We know he is in Heaven now. He went to church every Sunday until he got sick and was admitted to the nursing home. He was a member of Shady Grove Baptist Church and an orchardist. The family would like to express its appreciation to everyone at The Cedars Nursing Home for the love and care they gave Dewey during his stay. The family will receive friends from 6 to 8 this evening at the Anderson Funeral Home Chapel. Funeral services will be held at 1 p.m. Wednesday, Jan. 21, 2004, at Prize Hill Chapel, with the Rev. Elbert Conley officiating. Interment will follow at the Prize Hill Cemetery. Anderson Funeral Home is in charge of arrangements.

DIANA R. SHIFFLETT
The Dundalk Eagle, Dundalk, MD, Fri, Oct. 14, 2005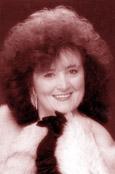 Diana R. Shifflett, 57, died of diabetes Oct. 2 at her home in Edgemere. The former Diana Myers, who grew up on Old North Point Road, worked in Dundalk Community College's maintenance department for about 15 years. She loved dogs, collected dolls and decorated her home with butterflies. Surviving are stepdaughter Carrie Ann Francischetti, sisters Virginia Duckworth and Susan DeShong, brothers John, Robert and Joseph Myers and one step grandson. She was predeceased by her husband, Garland N. Shifflett, and a brother, Melvin Myers. Services were held Oct. 6 at Duda-Ruck Funeral Home. Interment followed at Oak Lawn Cemetery.

DIANA RANDALL SHIFLETT
The Los Angeles Times, CA, Jul. 10, 2009
Diana Randall Shiflett passed away July 6th, 2009, in Virginia Beach, VA. Born in New Zealand, Diana moved to California where she graduated from Santa Monica HS in 1976 and later met her husband, the late Stephen Thomas Shiflett, of Richmond, VA, with whom she raised four beloved children. Diana acquired her art degree from CSU Northridge in 1994. Diana moved to Virginia in 2005 and taught at Birdneck ES. Diana is predeceased by her sister Caroline Randall, of New Zealand. She is survived by her father Michael Randall, of New Zealand; mother Maureen Randall, of Iowa; daughter Nicole of San Francisco, CA; daughters Brett and Kylie and son Dylan, all of Virginia Beach, VA; sister Catherine Randall, of Tampa, FL; two nephews and four nieces. Diana's family will receive friends Sunday from 5-9 pm at the 67th Street Beach Club in Virginia Beach, VA.

DIANA SHIFFLETT LIHS
The Rochester Democrat And Chronicle, Rochester, NY, Apr. 28, 2008
Alpharetta, GA: Mrs. Diana Shifflett Lihs, age 62 of Alpharetta, died Saturday, April 26,2008. She was born in Washington DC the daughter of the late Medford and Thelma Watts Shifflett. She was a homemaker. Survivors include her husband, Randy Lihs of Alpharetta,; her daughter and son-in-law, Deborah and Tony Khalife of Wilkes Barre, PA; her son and daughter-in-law, Scott and Fiona Lihs of Phoenix, AZ; her sister, Linda Duncan of Huntsville, AL; her brother, Dennis Shifflett of Fort Washington, MD; her grandchildren, Anthony and Jacob Khalife, Alexander, Joseph and Samantha Lihs. The family will receive friends on Tuesday, April 29, 2008 from 2-4 p.m. Interment will take place in the Cedar Hill Cemetery in Suitland, MD at a later date. Arrangements by Roswell Funeral Home, Roswell, GA. See Father Medford's Obit

DIANIA SHIFFLETT
The Daily Progress, Charlottesville, VA, Sat, Jun. 23, 2012
Diania Shifflett, 66, of Charlottesville, died Thursday, June 21, 2012, at the University of Virginia Medical Center. She was born on August 28, 1945, the daughter of Mary Morris Shifflett and the late Ben Shifflett. In addition to her mother, she is survived by two sisters, June Holley of Charlottesville and Joanne Dudley and her husband, David, of Barboursville; two nieces, Christy Holley of Montclair, Virginia, and Melody Holley Morris and her husband, R. Nathan, of Stanardsville; a nephew, Christopher Mays of Barboursville; two great- nephews, Barrett Holley and Brody Morris; and a great-niece, Layla Morris. A graveside service will be held 1 p.m. Sunday, June 24, 2012, at Holly Memorial Gardens, with the Reverend C.C. Kurtz officiating. Friends may send condolences to the family at www.hillandwood.com.

DIANNA SHIFFLETT
The Galveston Daily News, Galveston, TX, Sun, Oct. 5, 1958
Dianna Shifflett, 15 month old daughter of Mr. and Mrs. Glenn E. Shifflett, 414, pecan in Texas City, died Saturday afternoon in Danforth hospital. Other survivors are a brother, Darrell; the grandparents, Mr. and Mrs. L. E. Shifflett of Texas City and Adolph Baur, San Antonio. Funeral services will be held at 2 p. m. Sunday from Emken-Linto funeral home chapel of memories, Mr. Loyd cannon of Seventh street Church of Christ officiating. Burial will be in Galveston Memorial Park.

DIXIE SHIFFLETT TIERNAN
The Herald-Leader Richmond, KY, Jul. 17, 2001
RICHMOND -- Dixie Shifflett Tiernan, 79, First Street, department manager and telephone operator, widow of Thomas Tiernan, died yesterday. Services 8 p.m. Wednesday, Combs, Parsons & Collins Funeral Home. Visitation 3 p.m. Wednesday.

DOCK HUNTER SHIFFLETT
The Daily Progress, Charlottesville, VA Dec. 9, 1970
STANARDSVILLE -- Dock Hunter Shifflett, a retired Thrash machine operator, died yesterday in a Staunton hospital at the age of 91. Born in Greene County, Sept 9, 1879, he was the son of the late Boggie and Polly Shifflett. His wife was the late Ida Collier Shifflett. Surviving are two sons, Conrad Shifflett of Geer and Walker Shifflett of Charlottesville; and a daughter, Mrs. Claris Johnson of Stanardsville. The funeral will be tomorrow at 2 P.M. at the Evergreen Church of the Brethren at Dyke, with burial in the church cemetery. Ryan's Funeral Home in Stanardsville is in charge of arrangements.

DOLLIE NANCY SHIFFLETT HETRICK
The Evening Star, Washington, DC, Mon, Jan. 15, 1973
HETRICK, DOLLIE NANCY, On Thursday, January 11, 1973, at Prince Georges Hospital, MRS DOLLIE NANCY HETRICK, of 13201 Fort Washington rd., Oxon HIll, Md. She is survived by a sister, Inez Shifflett; two brothers, Kenneth Shifflett and Bea Shifflett; her son Herbert D. Breeden, eleven grandchildren and nine great grandchildren, other relatives and many friends. Family will receive friends at the Chambers Funeral Home, 517 11st st., s.e., Washington, D.C. on Saturday, January 13, from 5 to 9 p.m. where funeral services will be held Monday, January 15, at 11:30 p.m. Interment Baltimore National Cemetery. Date: Monday, January 15, 1973 Paper: Evening Star (Washington (DC), District of Columbia) Page: 32

DOLLY [SHIFFLETT] PURVIS
The Daily Progress, Charlottesville, VA, Tue, Nov. 13, 2012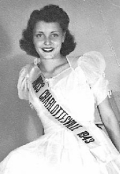 Dolly Purvis, 87, died on Sunday, November 11, 2012. She was born in Stanardsville, Virginia, and moved to Charlottesville as a teenager. She married Joseph Purvis in 1944 in Minnesota, and she became the cherished daughter-in-law of Mattie Stevens Purvis and Joseph Nelson Purvis Sr. She is survived by her husband of 67 years, Joseph N. Purvis Jr.; and her beloved daughter, Donna, and her husband, Robert H. Packard, of Charlottesville. She is also survived by two grandsons, Robert Tyler Nelson Packard of Charlottesville, and William Colman Stevens Packard of Hampden-Sydney, Virginia. She is also survived by her nephews, Jimmy and Steve Houchens; and her niece, Patsy Houchens. She was predeceased by her mother, Blanche Haney; and her sister, Ruby Houchens. Dolly was a life-long athlete and played softball and basketball in high school. As a golfer, she won numerous awards at Farmington Country Club and was a member of the Farmington Golf Team. She was an accomplished bowler and competed in several leagues, including the FCC Lady Bowlers. She was an avid supporter of University of Virginia athletics, including football, men's and women's basketball, lacrosse and baseball. She was a member of Woodland Baptist Church in Arrington, Virginia, and before that, a member of the University Baptist Church in Charlottesville. The family appreciates the loving care and support of her Laurel's family, especially Dr. Mary Evans and the nurses on both Unit 2 and 3. Interment services will be private. A memorial service will be held Sunday, November 25, 2012, and will be officiated by Greg McCormick of Woodland Baptist Church. Friends may send condolences to the family at www.hillandwood.com. In lieu of flowers, the family asks that memorial contributions be made to Woodland Baptist Church or the Charlottesville-Albemarle SPCA, in honor of "Molly" Purvis.

DOLLY LEE SHIFLET
The Glenville Democrat, Glenville, WV, Apr. 25, 1991
Dolly Lee Shiflet, 84, of Clarksburg, died Sunday, April 21, 1991 in the United Hospital Center following a brief illness. Mrs. Shiflet was born in Cedarville, March 28, 1907, a daughter of the late William Elliott and Mary J. Cottrell Mowery. On November 17, 1928, she was married to Arthur Everett Shiflet, who preceded her in death November 24, 1985. Surviving are; one daughter, Mrs. Clifton L. (Evelyn) Gore, Clarksburg; two grandsons, Arthur E. Gore, Clarksburg, James D. Gore, Shinnston; one sister, Mrs. Steven (De……, Cleveland, Ohio; five grandchildren; three great-grandchildren. She was also preceded in death by one brother, Dale….., one grandson, Jeffrey…. and two great-grandchildren. Mrs. Shiflet was …………….. Services were by …………… April 23, at the ………………….. Home, Clarksburg………. present David………Church of Jesus Crist of Latter Day Saints officiating……….the Cedarville cemetery……… NOTE: part of this obit was on a fold and was unreadable.

DOLLY MAYE SHIFFLETT THOMAS
The Daily Progress, Charlottesville, VA, Sat, Dec. 5, 2009


Dolly Maye Thomas, 91, passed away on Friday, December 4, 2009, at the Martha Jefferson Hospital. She was born August 30, 1918, in Albemarle County, the daughter of the late Jessie Adam and Virginia Ruth Roberts Shifflett. In addition to her parents, she was preceded in death by her loving husband of 64 years, Everette L. Thomas; two sisters, Anna Garrison and Gladys Sandridge; and four brothers, Alvin Shifflett, Clinton Shifflett, Jessie "Junior" Shifflett and Charles Garwood Shifflett. She is survived by a daughter, Linda Woolfrey and her husband, Larkin, of Crozet, Virginia; a foster daughter, Mary Sue Deese and her husband, Anthony of Alabama; a foster grandson, Kevin Breeden of Texas; a sister, Faye Gibson and her husband, Cecil, of Crozet, Virginia; and numerous nieces and nephews. She had a beautiful smile and will be greatly missed! A funeral service will be conducted 2 p.m. Monday, December 7, 2009 at Mount Moriah United Methodist Church in White Hall, Virginia, with the Reverend Chris McLain officiating. Interment will follow at Mount Moriah Cemetery. The family will receive friends from 3 until 4 p.m. Sunday, December 6, 2009, at Teague Funeral Home. The family extends their special thanks to the staff of the 7th Floor at Martha Jefferson Hospital. Also special thanks to the staff at Golden Living - The Cedars where she spent her last three months. The family requests that memorial contributions be made to Mount Moriah United Methodist Church, 4524 Garth Road, Charlottesville, Virginia 22901 or to the Ashley Walton Fund, c/o Bank of America, Crozet, Virginia 22932. Friends may sign the guest register at teaguefuneralhome.com See Husband Everette's Obit

DOLORES ANN SHIFFLETT
The Freelance Star, Fredericksburg, Spotsylvania Co., VA, Tue, Sep. 1, 2009
Dolores Ann Shifflett, also known as Annie, 77, of Colonial Beach has gone to be with Jesus, passing away Thursday, Aug. 27, 2009. She was so loved and will be missed by her children, John, Deborah, Wayne, David and Karen. She also leaves behind 12 grandchildren and nine great-grandchildren. Also surviving is her little dog, Phoebe. A viewing will be held Tuesday, Sept. 1, from 4 to 8 p.m. at Lee Funeral Homes in Clinton, Md., where a service will be held Wednesday at 10 a.m. She will be laid to rest at Washington National Cemetery in Suitland, Md. Donations in her memory may be made to Mary Washington Hospice, 5012 Southpoint Parkway, Fredericksburg, Va. 22407.

DOLORES E. SHIFFLET MORRISS
The Osgood Funeral Home, St. Johns, MI, Sep. 2005



Dolores "Dee" Eloise (Shifflet) Morriss, 82, of Saint Johns died early Saturday morning (September 24) at the Alterra Clare Bridge Memory Care Unit in Delta Township two days after suffering from a cerebral hemorrhage. Dee was born on January 27, 1923, in Cuyahoga Falls, Ohio, the daughter of Fred B. and Estelle (Moon) Shifflet. As a little girl she contracted tuberculosis and spent about 18 months in a sanatorium. It was there that she became fascinated with the medical field and decided to become a laboratory technician. Following her graduation from Cuyahoga Falls High School in 1940, Dee attended Kent State University, then transferred to the University of Kentucky where she graduated in 1944. She received straight A's in her pre-med classes (including organic chemistry). Despite urging by her professors to enroll in medical school, she stuck with her original ambition and became a laboratory technician. Dee met William (Bill) J. Morriss Jr., a GI in uniform, when he cut in on her at a dance at the U. of K. They were married on Groundhog Day, February 2, 1946 at St. Paul's Episcopal Church in Akron, Ohio, less than a week after Bill was discharged from the Army after serving in France during WWII. They were married for nearly 57 years. Bill took advantage of the GI Bill and enrolled at the University of Michigan Law School in Ann Arbor. Dee worked at University Hospital until their first daughter was born in 1949. Dee was called to needlework like some are called to the ministry, or music. Her interest in sewing began very early; by the age of three she already loved doing embroidery. As a mother and homemaker, she made most of her clothing, her daughters' clothing and occasionally tailored her husband's and son's suit coats . The more difficult the project was, the better she liked it. She took pride in upholstering her furniture. She refinished all of the woodwork in her house and wallpapered many of its rooms. She also loved roses and at one time she was tending over 250 bushes in her formal gardens. As one of her good friends, Jane Idzkowski, said, "Dee was always busy." After raising four children, Dee turned her attention to lace making, and in a short time she was teaching classes in bobbin and Honiton lace and was active in the Capital Area Lace Group in Lansing. Dee became skilled in metal-threads embroidery and organized a group of women from St. Johns Episcopal Church. They made new altar hangings, fair linens, kneelers, chasubles and stoles for each of the church seasons. Many of the items were designed by her husband. Dee was active in Child Study Club, the Perrin Palmer Elementary School PTA, St. Johns Woman's Club, Crystal Sailing Club, St. Johns Episcopal Church, and various lace groups. She also volunteered her services at Family Planning and the Clinton County Migrant Clinic. Bill and Dee moved to Saint Johns in 1952 after Bill graduated from U of M Law School. In 1955 Bill and Dee bought their home at 208 W. State Street where they raised their four children. Dee lived there until March of this year after which she took up residence at the Alterra memory care facility in Delta Township. She is survived by four children, Jane Morriss of St. Johns; Carol Morriss of Milwaukee, Wisconsin; Lee Morriss-Mueller of Atoka, Tennessee; and William "Jud" Morriss III of Conroe, Texas; six grandchildren, Jeremy Miller of West Virginia; Jesse Simmons of Ayer, Massachusetts; Brian Rueckert of St. Johns, William J. Morriss IV and Heather Morriss of Spring, Texas; and Halie Hodge of Conroe, Texas; five great grandchildren, Cory Miller, Kyle Miller, Tyler Miller, Travis Jack Miller, and Nathan Nicholas Miller, all of Hanoverton, Ohio. Dee was preceded in death by her husband and one brother, Fred B. Shifflet Jr. Funeral services will be held 10:00 A.M. Wednesday, September 28, 2005 at the St. Johns Episcopal Church with the Rev. Richard Anderson officiating. The family will receive friends 5-7 P.M. Tuesday at the Osgood Funeral Home. Memorials may be made to St. Johns Episcopal Church, St. Johns.

DOLORES EBEYLIN DANFORTH SHIFLET
The Baltimore Sun, Baltimore, MD, March 16, 1982
On March 14, 1982, Dolores Ebeylin (nee Danforth), of Federalsburg, MD, formerly of Baltimore, MD, beloved wife of late Robert Harold Shiflet, mother of Robert H. Shiflet of Chester, MD, Rodger Allan Shiflet of Denver, Colo., Robb William Shiflet of Cambridge, MD, Jillard Ann Shiflet of Alexander, VA, Debra Lyn Armanta of Los Angeles, Calif., Gina Ira Roe of Cambridge, Md. Sister of Daniel Morrison of Baltimore MD. Also survived by nine grandchildren. The family will receive relatives and friends at the Halfenbein-Hubbard Funeral Home, Chester, MD, Tuesday, 3 to 5 and 7 to 9 P.M. Funeral services in Christ Episcopal Church, Stevenson, MD, Wednesday at 12 noon interment in Baltimore National Cemetery. The family requests contributions be directed to The Shrine Burn Unit for Children, c/o Boumi Temple, Charles St., Baltimore, MD. See Husband Robert's Obit

DOLORES ELLEN DOUGLAS SHIFLET
The Intelligencer, Doyletown, PA, Mar. 25, 2010
Dolores Ellen (Douglas) Shiflet passed away Tuesday, March 23, 2010, at Penn Hospice at Rittenhouse, surrounded by her loving family after a brave and sudden battle with cancer. She just celebrated her 74th birthday. A former resident of Stony Brook, N.Y., Dee found home and friendship with her husband, Robert, at Ann's Choice in Warminster. Surviving are her husband of 51 years, Robert; one daughter, Karen and her husband, Tom, of Center Moriches, N.Y.; and son, Bob and his wife, Sharon, of Kennett Square, Pa. She also was mother to her late son, Doug and his wife, Mara, of Magnolia, Del. Dee also is survived by 13 grandchildren; her loving sister and brother-in-law, Joanne and Sam Cavalieri of Moriches; and many special nieces, nephews, loving relatives and lifelong friends. Dee's love of life kept her young at heart. She was a very involved "Granny" to her grandchildren. She was always there for each of their special moments. Her encouraging presence will be missed. Relatives and friends are invited to a viewing from 9 to 10 a.m. Saturday, March 27, at Ann's Choice Chapel. A Mass will follow at 11 a.m. in St. Cyril of Jerusalem Church, 1410 Almshouse Road, Jamison. In lieu of flowers, contributions may be made in Dee's name to Ann's Choice Benevolent Fund, Philanthropy Dept., 20,000 Ann's Choice Way, Warminster, PA 18974, or Penn Medical Development, 3535 Market Street, Suite 750, Philadelphia, PA 19104. Please make checks payable to Trustee of University of Pennsylvania and in memo area, please print "Penn Hospice of Rittenhouse." Decker Funeral Home, Warminster www.deckerfuneralhome.com

DOLORES L. WELLER SHIFFLETT MINNICH
1934 - 2013
The Waynesboro Record Herald, Waynesboro, PA, Mon, Oct. 7, 2013
Dolores L. Minnich, 79, of Leitersburg Pike Hagerstown, Md., passed away Friday. Oct. 4, 2013, at Meritus Medical Center of Hagerstown. Born Jan. 14, 1934, in Waynesboro, Pa., she was the daughter of the late Daniel and Frances (Mort) Weller. She was preceded in death by her first husband, Franklin J. Shifflett and her second husband, Wilmont C. Minnich. She attended Waynesboro area schools. She was a former member of the American Legion Post 239 of Cascade, Md. She was employed by Fairfield Shoe Factory from 1968-1985 and Avalon Manor Healthcare as a CNA from 1986-1992. She is survived by two daughters, Kimberly D. Wallace and husband Danny of Waynesboro and Cheryl L. Bair and husband Jefferson of Smithsburg, two sons, Joel L. Shifflett and wife Patty of Waynesboro and Michael A. Shifflett of Leitersburg, 10 grandchildren, Christopher, Jeffrey, Steven, Brandy, Casey, Adam, Mandy, Gregory, Ryan and Ben, and four great-grandchildren. She was preceded in death by one son, James E. Shifflett. Services and burial will be private and at the convenience of the family. Arrangements were made by J.L. Davis Funeral Home of Smithsburg.

DOLORIS SHIFFLETT HARTWELL
The Daily Progress, Charlottesville, VA, Tue, Nov. 6, 2012
Doloris "Dee" Harwell, 86, of Madison, died on Sunday, November 4, 2012, at Martha Jefferson Hospital. She was born on June 11, 1926, in Madison, a daughter of the late Ira Turner Shifflett and Ruby Davis Shifflett and wife of the late Bud Harwell. She was also preceded in death by two brothers and one sister. Mrs. Harwell was a member of Green Hills Club and was an avid golfer. She is survived by a brother, Buddy Shifflett of Rochelle and several nieces and nephews. The family would like to thank Rosewood Village, Staff at Martha Jefferson Hospital and special neighbors, Lee and Jennifer Taylor. A graveside memorial service will be held 11 a.m. Thursday, November 8, 2012, at Culpeper National Cemetery, old section. In lieu flowers, contributions may be made to your favorite charity.

DOLLY MARTIN SHIFFLETT
The Daily Progress, Charlottesville, VA, Wed, Nov. 24, 2004
Dolly Martin Shiflett, 84, went to be with the Lord on Monday, Nov. 22, 2004, at her home in Ruckersville. Mrs. Shiflett was born Jan. 16, 1920, in Floyd, Va. She was the daughter of the late Rufus and Maggie Burk Martin. She was also preceded in death by her husband, Robert Lee Shiflett; two sisters, Leatha McPeak and Lillie Martin; and one brother Lemuel Martin. She is survived by; three daughters, Joyce May Fincham of Charlottesville, Lois Fay Proffitt and her husband, Willie of Ruckersville and Helen Marie Ringwood, of Scottsville; three sons Robby Lee Shiflett of Ruckersville, Bobby Bee Shiflett and his wife, Sherry of Scottsville and Zyndall Wayne Shiflett and his fianc?, Brenda Mejia of Crimora; 24 grandchildren; 26 great-grandchildren; and one great-great- grandchild. A funeral service will be held at 2 p.m. on Friday Nov. 26, 2004, at Hill & Wood Funeral Home Chapel. Interment will follow in Oakwood Cemetery. The family will receive friends from 7 to 8 this evening at the funeral home. The family would like to express special thanks to the CNA's Thelma & Debbie, Dr. William Maloney & the Hospice of the Piedmont.
See Husband Robert's Obit

DOLPHUS MAY SHIFFLETT
The Daily Progress, Charlottesville, VA September 9, 1986
Dolphus May Shifflett, 61, of Rt. 2, Earlysville died Sunday, Sept. 7, 1986, in a local hospital.   He was born May 1, 1925, in Albemarle Co., son of the late Douglas Shifflett. He was the husband of the late Mittie Ann Shifflett. Surviving are one daughter, Elizabeth S. Gentry of Charlottesville; one step daughter, Phyllis Knight of Albemarle Co.; one step son, Elvin Shifflett of Newport News; one brother, Nelson Shifflett of Ruckersville; one sister, Carey Collier of Haneytown; 19 grandchildren and seven great grandchildren. Funeral service will be 2 p.m. Wednesday in the Hill and Wood Funeral Home Chapel. The Rev. Herbert C. Tooley will officiate. Interment will be in Oakwood Cemetery. The remains of Mr. Shifflett will rest at the home of his daughter at 317 Monticello Road where the family will receive friends.

DONALD SHIFFLETT
The Star-Telegram, Denton, TX Mon, April 1, 2013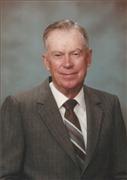 Donald Shifflett went to his heavenly home on Saturday, March 30, 2013, at the age of 85 from complications of Alzheimer's disease. Funeral: 3 p.m. Tuesday at First Baptist Church, 1100 Malone St., Denton 76201. Burial will follow in Plainview Baptist Church Cemetery, FM1173 (5 mi. west of Krum). Visitation: 6 to 8 p.m. Monday at DeBerry Funeral Home, 2025 W. University, Denton 76201. Memorials: In lieu of flowers, donations may be made to Alzheimer's Association, North Central Texas Chapter, 2630 West Freeway, Suite 100, Fort Worth, Texas 76102, or First Baptist Church Denton, Building Fund, 1100 Malone St., Denton, Texas 76201. Donald was born to Orlan and Bernys Baker Shifflett on Oct. 26, 1927, in Harlingen. Donald's family moved to the Plainview community west of Krum in 1929. Donald graduated from Krum High school at the age of 15 and began a 70-year farming career. Donald married Gayle Wright on June 9, 1954. That same year he was ordained as a deacon at Plainview Baptist Church. Farming the land that God entrusted to him, along with caring for his family and church, was his life's calling. Donald always had a positive word of encouragement for everyone and was willing to help anyone in need. He was a loving and devoted husband and an amazing Daddy and Granddaddy. His memory will always live in the hearts of the many lives he touched in so many ways. Survivors: Donald is survived by his wife, Gayle Shifflett; children, Teresa and William Finch of Krum, Dana and Craig Bishop of Arlington; grandchildren, Ginger and Juan Garcia, Amber and Steven Frazee, Brooks Bishop, and Blair and Nick Adams; great-grandson, Sebastian Garcia; brother, Gary Shifflett; nephews, Conrad and Carl; and nieces, Beverly and Angela.

DONALD A. SHIFLETT SR.
The Daily Progress, Charlottesville, VA, Fri, Feb. 19, 2010
Donald A. Shiflett Sr. passed away Tuesday, February 16, 2010, at his home, Woodbridge, Virginia. Donald was born September 28, 1932, to the late Wyatt and Mora Lee Shiflett. Including his parents, Donald is preceded in death by his brothers, Earl, Alvin and Clyde Shiflett. Donald is survived by his ex-wife, Blanche M. Shiflett; one son, Donald Shiflett Jr. and his wife, Melissa; four grandchildren, Brad Reeve, Nicole Reeve, Donald Shiflett III and Brittany Shiflett; sisters, Velma Steil and Dorothy Burk; faithful caregiver sister-in-law, Geneva M. Via; and many nieces and nephews, as well as many great-nieces and nephews. The family will receive friends 6 until 9 p.m. Friday, February 19, 2010, at Mountcastle Funeral Home, 13318 Occoquan Road, Woodbridge, Virginia, 22191. Service will take place 1 p.m. Saturday, February 20, 2010, at the funeral home. Interment will follow at Pohick Church Cemetery.

DONALD BASIL SHIFFLETTE
The Galveston Daily News, Galveston, TX, Wed, Nov. 12, 1952
Wound Fatal To Houstonian
Body Found Here With Rifle at Side
The body of a Houston man was found with a bullet hole through the temp]e about 4:30 p.m. Tuesday in the Gulf Towers Hotel, 2102 avenue P½. He was Donald Basel Shifflette, 31, of 3203 Revere in Houston, who had registered at the hotel just a week previous. It was estimated be had been dead about an hour when the maid discovered the body about 4:30 p. m. as she went to make up the room. The rifle was laying on two pillows at arms length at his right side. The bullet penetrated the right temple and came out. No one heard the report of the rifle when it was fired. C. K. Swearingen, manager of the hotel, said Shifflette had been in Galveston before. He told Swearingen that he was subject to epilepsy seizures, was taking treatment at the State Psychopathic hospital in Galveston and was also looking for a job. When the maid went to make up his room in the morning he asked her to come back later in the day, she told Chief of Detectives William J. Burns who investigated. She said she had never noticed a rifle about the room before. Chief Burns said he learned the rifle had been purchased by Shifflette Monday morning from a local sporting goods store. When found, the price tag was still on the gun. A new box of shells, with only one missing, was found on the dresser. Justice of the Peace Orra M. Richmond who was called to give a verdict on the death, referred the case to Dr. Norman D. Schofield, pathologist at St. Mary's infirmary for an autopsy. The body was removed to J. Levy & Bro. Funeral Home and will be shipped overland to Gladewater Wednesday for burial. In his possessions were found several applications for employment furnished by the Texas State Employment Bureau. Detectives John Kiser and D. Phipps assisted in the investigation. A doctor at the psychopathic hospital said Shifflette had an appointment for Monday which he failed to keep. Survivors include his father, J. H. Shifflette, of Kilgore and a brother Gregory Shifflette, of Houston. Mr. Shifflette served in World War II, holding the rank of captain.

DONALD CARL SHIFFLETT
The Daily Progress, Charlottesville, VA, Thu, Dec. 8, 2011
Donald Carl Shifflett, 58, of Stanardsville, died peacefully surrounded by his loved ones, Tuesday, December 6, 2011, at the University of Virginia Medical Center. He was born on December 26, 1952, in Charlottesville, and was the son of the late Randolph Shifflett and Janie Lamb Gibson. He is survived by his son, Chad Brian Shifflett and former wife, Stacy, of Stanardsville; sisters, Linda Banks and her husband, Ronnie, of Charlottesville, Debra Bunch and her husband, Mike, of Ruckersville, June Shifflett of Stanardsville and Deanna Parrott and her husband, Ronald, of Ruckersville; former wife, Brenda Shifflett; special uncle, Herbert Shifflett; brothers-in-law, David Deane and his wife, Carolyn, and Mike Deane and his wife, Lisa; special nephew, Chris Deane and his wife, Shannon, all Stanardsville; five nieces and three nephews; and a very special dog, "Sierra" who was by his side day and night, that he loved very much. Funeral services will be held at 2 p.m. Friday, December 9, 2011, at South River United Methodist Church, Stanardsville, conducted by the Reverend Will Dyer Jr. The family will receive friends from 6 until 8 p.m. Thursday, December 8, 2011, at Preddy Funeral Home Chapel, Madison. In lieu of flowers, contributions be made to Preddy Funeral Home, 59 Edgewood School Lane, Madison, VA 22727.

DONALD DELANO SHIFFLETT
The Washington Post, Washington, DC, Aug. 1, 2001
Donald Delano Shifflett, 67, an Alexandria native who worked at Stidham Tire in Alexandria from the 1950s until retiring in 1989 as the store manager, died July 30 at Washington Hospital Center. Mr. Shifflett attended George Washington High School. He served in the Army in Germany in the 1950s. He returned to Alexandria and worked at the Stidham shop on King Street. He moved to Woodbridge in 1992. Survivors include his wife of 47 years, the former Christa Mattick; three sons, Donald, David and Steven of Dale City; a daughter, Dawn Gayle of Springfield; a brother, Wayne, of Alexandria; three sisters, Wanda Goforth of Spotsylvania, Va., Christa Kann of Virginia Beach and Sharon Weires of Ormond Beach, Fla.; 13 grandchildren; and two great-grandchildren.

DONALD EDWARD SHIFFLET
The Gridley Herald, Gridley, CA April 2, 2003
Graveside services will be held on Thursday, April 3, 2003 at 10:00 a.m. at the Gridley- Biggs District Cemetery for Donald Edward Shifflet, 68, of Gridley. He died on Thursday, March 27, 2003 at this residence. He was born on August 5, 1934, in Gridley and has been a resident of Gridley for 60 years. He was a graduate of Gridley High School. He was a veteran of the U.S. Navy and served in Korea. During his adult life, he was a California Highway Patrolman from 1958 to 1966. He became the manager of Shifflet Bros. Trucking in Chico and in Gridley. He was also an independent trucker for several years. He was manager of the Chico facility of Cross Petroleum for about two years. He was a member of the Gridley Loyal Order of Moose and was a former member of the Gridley Rotary club and the Gridley Lions Club. He was an avid golfer and a 49er fan. He is survived by his wife of 48 years, Anita Shifflet of Gridley; one daughter, Stacy McCartin of Yuba City, CA; one son, Steven Shifflet of Redding, CA; one brother, Stanley Shifflet of Baja California, Mexico; and one sister, Carol Macfarlane of Hollister, CA. He is also survived by one granddaughter. Officiating at the services will be Pastor Rick Cunningham of the First Baptist Church. Contributions to the Biggs-Gridley Memorial Hospital Home Health Services are suggested by the family and may be left in care of Gridley-Block Funeral Chapel. Services are under the direction of Gridley-Block Funeral Chapel.

DONALD EMORY SHIFLET
The Freelance Star, Fredericksburg, VA, Apr. 30, 2002
Donald Emory Shiflet, 74, of Stafford County died Sunday, April 28, 2002, at Mary Washington Hospital. Born in Mineral Ridge, Ohio, Mr. Shiflet had retired as an electronic technician from Hof Service Co. He was a member of Dumfries United Methodist Church and was the widower of Sadie Tucker Shiflet. Survivors include a daughter, Victoria Shiflet Kress of Colonial Beach; a son, Donald Alton Shiflet of Nanticoke, Md.; a sister, Nettie Cramer of Stafford; two grandchildren; and several nieces and nephews. A memorial service will be held at 4 p.m. Wednesday at Mullins & Thompson Funeral Service, Stafford Chapel, with Louis P. Kress officiating. Burial will be private. The family will receive friends one hour before the service time at the funeral home. The family requests that expressions of sympathy take the form of contributions to Children's Hospital National Medical Center, 111 Michigan Ave., N.W., Washington, D.C. 20010.

DONALD L. A. SHIFFLETT
The Washington Post from Mar. 20 - 24, 2010
SHIFFLETT DONALD L.A. SHIFFLETT
Donald L.A. Shifflett died March 18, 2010 at his home in Woodbridge, Virginia. He is survived by a host of family and friends, including his wife Liz; his children D. J. and Shannon, of Stafford; Matthew, Marcus, and Christina and step-son Bo, of Swords Creek, Virginia; his mother, Christa; siblings David, Dawn, and Steven; and many nieces, nephews, and great-nieces and nephew. His father preceded him in death. Born in Berlin, Germany, Donnie was raised in Alexandria and graduated from T.C. Williams High School in 1972. He went to the University of Maryland on a wrestling scholarship. An avid sports fan, Donnie loved his Redskins and NASCAR. He enjoyed a successful career with Stidham Tire and then for Mr. Tire as a store manager. Donnie will be greatly missed and his life will continue to be celebrated. Funeral services previously held.

DONALD LEE SHIFFLETT JR.
The Potomac News, VA, Nov. 7, 2008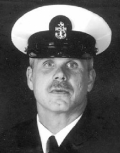 DKC Donald Lee Shifflett, Jr. (Retired), beloved fiancé, father, grandfather, brother and son, died at age 43 on November 1, 2008. Chief Shifflett was born on February 25, 1965, in Winchester, Va., to Donald Lee Shifflett, Sr. and Elizabeth Ann Bennett. Later, the family moved to Woodbridge, Va., where he and his sister grew up. After graduating from Garfield High School in 1983, Chief Shifflett made the decision to serve his country as a member of the United States Navy. Before retiring in 2006, Chief Shifflett was awarded numerous honors and medals during his 20 year naval career including the National Defense Service Medal, Global War on Terrorism Service Medal, Humanitarian Service Medal and Sailor of the year (1993 and 1995). Chief Shifflett was an honest man that touched his friends, neighbors and loved ones with his generous help and guidance. He will be missed by many but most of all by his loving fiancé, Anne Hutson Stueber; his children, Jessica Noelle Shifflett and Samantha Kaitlyn Shifflett; his father, Donald Lee Shifflett, Sr. and his wife, Yen (Susie) Shifflett; his mother, Elizabeth Ann Bennett; his sister, Michelle Rae Shifflett; his niece, Sara Elizabeth Shifflett and his granddaughter, Delilah Madison Shifflett. A wake will be held from 3 to 5 p.m. at Mountcastle Funeral Home, 4143 Dale Blvd. in Dale City, Va. on Saturday, Nov. 8, 2008. After the wake, there will be an open house for friends and family. The family requests that donations in lieu of flowers be made in honor of DKC Donald Shifflett (Retired) to the Disabled American Veterans, P. O. Box 14301, Cincinnati, OH 45250-0301.

DONALD LEE SHIFFLETT
The Waynesboro Record Herald, Waynesboro, VA, Wed, June 18, 2014
Donald Lee Shifflett, 88, of Waynesboro died Tuesday, June 17, 2014. He was born Feb. 9, 1926. He is survived by Cora, his wife of 65 years. Mr. Shifflett also is survived by two sons, Robin (Margaret) and Roy (Sandy); one daughter Tina Murphy (Bill); six grandchildren, Leah Sihvola, Tabitha Spielmaker, Kerin Kline (Zach), Jason, Jonathan and Joshua (Melissa) Shifflett; five great-grandchildren, Jacob and Olivia Spielmaker, Lucy, Tommy and Lily Sihvola; two brothers, Robert and Jack Shifflett; one sister, Marjorie Leake; and several nieces and nephews. He was a member of Central Baptist Chapel in Mont Alto, a World War II veteran and retired from the National Geographic Society. Memorial services will be held at Central Baptist Chapel, 6025 Anthony Highway, Mont Alto, on Thursday, June 19, at 1:30 p.m. The family will receive friends one hour before the service.

DONALD LEE SHIFFLETT
The Northern Virginia Daily, Wed, Oct. 8, 2014
Donald Lee Shifflett, age 75, of Mountain Falls, Winchester, died Sunday, October 5, 2014 at Winchester Medical Center. A visitation will be on Thursday, October 9th from 6:00 p.m. to 9:00 p.m. at Stover Funeral Home, Strasburg. Scattering of his remains will be at a later date. Mr. Shifflett was born June 5, 1939 in Middletown, a son of the late Aaron Michael and Ethel Amelia Comer Shifflett. He was employed by Canela Farm, Mountain Falls as estate manager and for 42 years he took care of his extended family, the Crockers and their children. He was an avid hunter, fisherman and gardener. He also was a Wayside Inn painter and painted the Inn 13 times inside and out. Surviving are his sister, Bonnie Jo Collette of Front Royal and his lifetime companion, Laurie LaFever Shifflett. He was preceded in death by two sisters, Ethel Virginia Shifflett Andrews and Ann Louise Shifflett Agnor Masters; a brother, John Michael Shifflett; and a nephew, John Michael Shifflett, Jr. Memorials may be made to Blue Ridge Hospice , Inc., 333 W. Cork St., Winchester, VA 22601. Stover Funeral Home & Crematory, Inc. is in charge of arrangements. Sign the Guest Book at www.nvdaily.com/obituaries

DONALD M. SHIFFLETT
The Daily Progress, Charlottesville, VA, Tue, Apr. 26, 2011
Donald M. Shifflett, 75, of Brown's Cove, passed away on Easter Sunday, April 24, 2011. He was born April 12, 1936, the son of the late Robert H. and Mabel Via Shifflett. In addition to his parents, he was preceded in death by two brothers, Thomas Shifflett and Marshall Shifflett. He is survived by his wife of 41 years, Lilly Shifflett; a brother, Ernest Shifflett and his wife, Margaret; a sister, Sylvia Woolford; a good friend, Sonny Morris; and numerous nieces and nephews. Donald was a bus driver for the County of Albemarle for 22 years. He was everybody's friend and loved by all, especially children. A service will be conducted 2 p.m. Wednesday, April 27, 2011, at Prize Hill Church. Interment will follow in the church cemetery. The family will receive friends from 6 until 8 p.m. Tuesday, April 26, 2011, at Teague Funeral Home. Friends may sign the guest register at teaguefuneralhome.com.

DONALD MERRILL SHIFFLETT
The Harold Mail, Hagerstown, MD, Apr. 10, 2001
Donald Merrill Shifflett, 58, of 17 Fourth St., Hagerstown and formerly of 9054 Downsville Pike, Williamsport, died Friday, March 23, 2001, at his home. Born April 19, 1942, in Hagerstown, he was the son of the late Clarence L. and Rose L. Kaylor Shifflett. He retired from Jamison Door Co. and was employed for 20 years by Dr. A.F. Abdullah. He served in the Maryland Army National Guard. He was a member of Battlefield Bible Church where he served as a deacon. He is survived by his wife, Beverly E. Shifflett; four daughters, Lisa Hasenbuhler and Donna Shifflett, both of Hagerstown, Denise Groves of Downsville and Cheryl Keplinger of Williamsport; two sons, Allan DeLouney of Martinsburg, W.Va., and Gary DeLouney of Rohrersville; a stepsister, Lois Rutkowski of Dundalk, Md.; and nine grandchildren. He was preceded in death by a stepsister, Betty Honeycutt. Services will be Tuesday at 11 a.m. at Battlefield Bible Church, 7708 Sharpsburg Pike in Fairplay. The Rev. Henry A. Lutz Jr. will officiate. Burial will be in Greenlawn Memorial Park in Williamsport. The family will receive friends Monday from 7 to 9 p.m. at Minnich Funeral Home, 415 E. Wilson Blvd. in Hagerstown, and Tuesday at 10 a.m. at the church. Memorial donations may be made to Battlefield Bible Church, 7708 Sharpsburg Pike, Fairplay, MD 21733; or Hospice of Washington County, 101 E. Baltimore St., Hagerstown, MD 21740.

DONALD R. SHIFFLETT
The Intelligencer Journal, Lancaster, PA, Dec. 27, 2003
Donald R. Shifflett, 43, 132 Mill Pond Road, Mechanicsburg, formerly of Lancaster, died Tuesday at home after a long illness. He worked as a computer programmer until he became ill. Shifflett was a Protestant. He was a Philadelphia Eagles fan. Born in Lancaster, he was the son of French and Joyce J. Rice Shifflett of Lancaster. He was engaged to Amy Durham, with whom he resided. Surviving, in addition to his parents and fiancé, is a daughter, Cassandra, at home; a brother, Kenneth E., married to Sally Shifflett of Pequea; a sister, Sharon L. Shifflett of Lancaster; and paternal grandmother Geraldine P. Elliott of Mountville.

DONALD R. SHIFFLETT
The Atlanta Journal-Constitution, Atlanta, GA, Thu, Mar. 12, 2009
Donald R. Shifflett age 66, of Duluth died March 10, 2009. Mr. Shifflett was a loving husband and father who will be greatly missed. He played tennis for ALTA and was a member of the Roswell Photographic Society. He is survived by his wife of 44 years Carol Shifflett of Alpharetta; Sons Todd Shifflett of Los Angeles, CA and Darren Shifflett of Atlanta; Brothers Stan Shifflett and Rick Shifflett, both of Virginia; sister Linda Shifflett of Virginia. A memorial service for Mr. Shifflett will be held Friday, March 13, 2009 at 7:00 PM with the family receiving friends from 6:00 PM until service time in the Bill Head Funeral Home Duluth Chapel. In lieu of flowers, please make donations to The American Cancer Society, 6500 Sugarloaf Parkway, Suite 260, Duluth, Ga 30097. Funeral Services for Mr. Shifflett will be held in Alexandria, Virginia at a later date. Bill Head Funeral Home and Crematory, Duluth Chapel is in charge of local arrangements 770-476-2535.

DONALD R. SHIFFLET
The Harrisburg Patriot PA Aug 26, 1997
LEBANON PA - - Donald R. Shifflet, 63, of Lebanon RD 4 died Saturday [Aug. 23, 1997] in Good Samaritan Hospital. He was employed by Manheim Asbestos as a distributor and was a veteran of the Korean War. Surviving are his wife, Elsie J. Keener Shifflet; a son, Donald E. of Lebanon; his mother, Violet Wilson Shifflet of Palmyra; five brothers, Rodney of Palmyra, Robert of Campbelltown, Otis Jr. of Lawn, Dennis of Lebanon and Larry of Elizabethtown; two sisters, Shirley Dunleavy of Harrisburg and Phyllis Heistand of Elizabethtown; two grandchildren; and a great-granddaughter. Services will be held at 11:30 a.m. Thursday in Rohland Funeral Home. Burial will be in Indiantown Gap National Cemetery. Viewing will be from 10:30 to 11:30 a.m. Thursday in the funeral home.

DONALD R. SHIFLETT JR.
The Republican, Grantsville, MD, Apr. 8, 2005
Donald R. Shiflett Jr., 41, Bayard, W.Va., died Wednesday, March 30, 2005, in Edgeville, S.C. Born July 10, 1963, in Elkins, W.Va., he was the son of Donald R. Shiflett Sr. and J. Jean (Wegman) Shiflett, Bayard. In addition to his parents, he is survived by two daughters, Brenda D. Crothers, Terra Alta, W.Va., and Sheena Shiflett, Virginia; four sons, Danny Shiflett, Terra Alta, Jamie L. Shiflett, Virginia, and Robert J. Shiflett and Shawn D. Shiflett, both of Oakland; one sister, Janice Hartman, Elk Garden, W.Va.; and 10 grandchildren. Friends were received at the Stewart Funeral Home, Oakland, where a service was held on Sunday, April 3, with the Rev. William McCallister officiating. Interment was in the Bayard Cemetery.

DONALD RAY SHIFLETT
The Birmingham News, Birmingham, AL, Oct. 9, 2003
SHIFLETT, DONALD RAY, age 68, of Irondale, died October 7, 2003. He was a longtime member of Roebuck Parkway Church of Christ. Devoted Father and Grandfather Funeral services will be Thursday, October 9, at 2 p.m. at Ridout's Roebuck Chapel with burial in Forest Hill Cemetery. Jerry Jenkins officiating. Visitation was Wednesday from 5:30 to 7:30 p.m. Survivors: daughters, Rhoda Doss (Larry) and Linda McRea (Richard); grandchildren, Byron Doss, Lamar Doss, and Ben McRea; brother, Tom Shiflett (Nola). Ridout's Roebuck Chapel directing.

DONALD RAYBON SHIFLETT
The Daily Sentinel, Scottsboro, AL, Nov. 21, 2006
Donald Raybon Shiflett, 70, of Pisgah, passed away Saturday, November 18, 2006 at his residence. Funeral services were held Monday, November 20 at Kerby Funeral Home Chapel. Burial followed in Green Haven Memorial Gardens. He is survived by his wife, Nora Shiflett; son, Jack Shiflett of Kansas City Mo., and Ray Shiflett of Jessup Ga.; step-son, Gary Palmer of Scottsboro; brother, Patton Shiflett of Pisgah; sister, R.V. Lester of Collinsville; nine grandchildren and 10 great grandchildren. He was preceded in death by his parents, Charlie J. and Artice Woods Shiflett; brothers, Burl, Elton, Floyd, Miller and Harry Shiflett; sisters, Annie Mae King and Bertie Maxwell. He was also a veteran of the Air Force.

DONALD THOMAS SHIFFLETT
The Daily News Record, Harrisonburg, VA, Oct. 7, 1981
Donald T. Shifflett, ELKTON - Donald Thomas Shifflett, 79, of Rt. 2, Elkton died Monday evening at Rockingham Memorial Hospital. Mr. Shifflett had been ill two months and had been in the hospital a week. He was born Sept. 28, 1902 in Rockingham County and was a son of the late Mattie K. Berry. He worked 15 years for the former Moore Brothers contractors and had worked the past 12 years for his son, paving contractor Marvin Shifflett of Elkton. On Oct. 27, 1927, he married Elizabeth Shifflett, who survives. Surviving, in addition to his wife and son, are four other sons, Bradley Shifflett of Ellicott City, Md., Carl Shifflett of Jacksonville, Fla., and Harold and Earl Shifflett, both of Elkton; two daughters, Helen Silvers and Nora Falls, both of Elkton; a sister, Delta Shifflett of Harrisonburg; three half brothers, Norman and Claude Berry, both of Elkton, and Brown Berry, of Waterloo, Md., 14 grandchildren; and two great-grandchildren. The funeral will be conducted 2 p.m. Thursday at Elkton Pentecostal Church by the Rev. Ennis Dean and the Rev. Walter Comer. Burial will be in Mount Olivet Cemetery at McGaheysville. The family will receive friends 7-8 p.m. today at the Brill Funeral Home in Elkton.

DONALD W. SHIFLETT
The Bolton Funeral Home
Shiflett, Donald W., age 79, of Columbiana, AL., passed away on Tuesday, October 22, 2013. Funeral service will be 2:00 p.m., Friday, October 25, 2013 at Bolton Funeral Home of Columbiana. Burial will follow in Columbiana City Cemetery. The family will receive friends on Friday, October 25, 2013 from 12:30 p.m. to 2:00 p.m. at the funeral home. Mr. Shiflett worked at the Elastic Plant in Columbiana, AL as a Supervisor from 1961 – 2001 and was a member of South Shelby Baptist Church. Mr. Shiflett is preceded in death by his sons, Wayne Shiflett, James Shiflett and Eugene Shiflett. He is survived by his wife, Iris Shiflett; son, Rodney Shiflett; grandchildren, Wayne Shiflett, Heather Shiflett, Georgia Wright, Danny Shiflett, Stephanie Glass, Kristopher Shiflett, Kendra Nix, Kristin Horton; 15 great grandchildren and a host of other family and friends. Please sign on line condolences at www.boltonfuneralhome.com. Bolton Funeral Home of Columbiana is directing.

DONALD W. SHIFFLETT JR.
The Maryland Gazette, Glen Burnie, MD, Jan. 5, 2008
Donald W. Shifflett Jr., 47, a lifelong resident of Glen Burnie and 30-year PowerCon employee, died suddenly Jan. 1 at his home. Mr. Shifflett was born April 25, 1960, in Baltimore to the late Donald W. and Glenna Shifflett Sr. He worked for PowerCon for three decades. Mr. Shifflett enjoyed spending time with his daughter and other family members. He also enjoyed crabbing with his friend, collecting coins, playing pool, attending and watching NHRA drag races and other sports, including baseball, boxing and football. He also enjoyed animals, especially the family pets. He was preceded in death by one sister, Rosemary Shifflett. Survivors include his wife of 19 years, Denise Shifflett; one daughter, Deeana Shifflett of Arnold; and two sisters, Donna Shifflett and Karen VanHooijdonk of Glen Burnie. Funeral services will be held at 1 p.m. today at Singleton Funeral and Cremation Services, 1 Second Ave. S.W. in Glen Burnie. Interment will be in Glen Haven Memorial Park.

DONALD W. SHIFFLETT
The Baltimore, Sun, Baltimore, MD, Jan, 21, 1989
SHIFFLET -- On January 19, 1989, DONALD W., of Glen Burnie, beloved husband of G. Ruth Shifflett (Nee Robinson). Devoted father of Donna R. Shifflett, Karen A. Van Hooijdonk, Donald W. Shifflett, Jr., and the late Rosemary P. Shifflett son of Jesse W. and Mary E. Shifflett, brother of Nadine Haislip, Mary ?. Minnix. Jesse W. Jr. and Bernard W. Shifflett, grandfather of Stephanie Van Hooijdonk and Cory Shifflett ,father-in-low of Denise Shifflett and Carl Van Hooijdonk, son-in-law of Juanita Robinson. Friends may call at the Singleton Funeral Home. 1 Second avenue. S.W. (at Crane highway) Glen Burnie, from 3 to 5 and 7 to 9 P.M. Saturday and Sunday. Funeral Services will be held at the Marlay United Methodist Church on Monday at 11 AM. Interment Glen Haven Memorial Park.

DONALD WAYNE SHIFFLETT SR.
The Maryland Gazette, Glenie Burnie, MD, Wed, May 17, 2017


My wonderful husband of 50 years left us on April 23, 2017. He is survived by his wife, Virginia Shifflett and three sons: Donald Shifflett, Jr., Jeffrey Shifflett, and Mark Shifflett. He was born in Ellicott City on March 14, 1943 to Fred and Mable Shifflett. He has four brothers and three sisters who will also miss him. They are Fred Shifflett (deceased), Carl Shifflett, Richard Shifflett, Tony Shifflett, Barbara Saville, Patricia Lutz, and Judy Hall. He coached all of his sons in Little League at the Elvaton Association. One of his greatest enjoyments were the years spent in Chincoteague camping with his family. His grandchildren were the loves of his life, and he shared as much time with them as possible. They are: Amber, Allison, Erin, Julie, Jeffrey, and Jaycee (Shifflett). He worked at Northrop Grumman in Linthicum, MD as a manufacturing supervisor. He spent forty years there and retired in 2005. He enjoyed driving to the ice cream store in his 1985 Mercedes convertible. He was a soft-hearted and loving man, and one of his joys in life was his little companion, Chloe, who he took walks with every day. Memorial Services will be held on Saturday May 20, 2017 at 2:00 PM at the Christ Lutheran Church, 315 North Shipley Street, Seaford, DE. Per the family's request, please omit flowers. Contributions in Mr. Shifflett's memory may be made to Delaware Hospice, 100 Patriots Way, Milford, DE 19963.

DONALD WAYNE SHIFFLETT
The Daily Progress, Charlottesville, VA May 13, 1975
Donald Wayne Shifflett, 20, of Manassas died Tuesday, May 13, 1975 in a logging tractor accident. He was the son of the late George W. Shifflett and the grandson of the late Hazel Shifflett. He is survived by his mother, Mrs. Eva Mae Shifflett; grandfather, George W. Shifflett; his wife, Margaret Shifflett of Manassas; four brothers, Charlie, George A., James W. and Warren A. Shifflett all of Manassas; two sisters, Mrs. Patrice Ann Tapp of Bealington, VA and Miss Linda Carol Shifflett of Manassas. Services will be 2pm Friday at Prize Hill Church, with interment in Prize Hill Church Cemetery in Boonesville, with Rev. Ronald Clarke officiating. Anderson Funeral Home in Crozet is in charge of arrangements.

DONDRICK ALAN SHIFFLETT
The Daily News Record, Harrisonburg, VA, Wed, Dec. 30, 2015
Dondrick Alan Shifflett, 17, a resident of Broadway, passed away Thursday, Dec. 24, 2015, from injuries he sustained in an automobile accident. He was born Jan. 18, 1998, in Harrisonburg and was a son of Ricky A. and Kimberly D. Nieswander Shifflett of Broadway. Dondrick was a senior at Broadway High School. He loved to work on vehicles, loved listening to country music and enjoyed working on J&M farm. In addition to his parents, he is survived by a brother, Dale Nieswander; a sister, Shyanna Shifflett; grandparents, Shelby McCarthy and Debra Nieswander; and numerous aunts, uncles and cousins. He was preceded in death by a grandfather, Dale Ladd. The family will receive friends 7 to 8 p.m. Friday, Jan. 1, 2016, at Lindsey Funeral Home in Harrisonburg. Private burial will be held at a later date. Contributions may be sent to Lindsey Funeral Home, 473 S. Main St., Harrisonburg, VA 22801, to assist with unexpected funeral expenses. Condolences may be sent to the family at www.lindseyharrisonburg.com.

DONIE IRENE MCCURLEY SHIFLET
Mrs. Donie Irene McCurley Shiflet, 87, widow of John E. Shiflet of 511 Hill Street, died at 6:50 a.m. Tuesday at her home following two years of declining health and two days critical illness. A native of Hart County, Mrs. Shiflet was the daughter of the late Lewis and Nancy Shiflet McCurley. She was a member of the Homeland Park Church of God. She had been a resident of Anderson since 1924, moving here from Iva. Her husband died Oct. 2, 1932. Survivors: four sons, Frank Shiflet, Calhoun Falls, Denver Shiflet, Porter Shiflet and Mack Shiflet, all of Anderson; four daughters, Mrs. Nellie Fain, Leesburg, Fla., Mrs. John Henry Jones, Mrs. Charles Patterson with who she made her home, Mrs. Paul Fowler, both of Anderson; 31 grandchildren and a number of great grandchildren. Funeral services will be 3 p.m. Thursday at Homeland Park Church of God, the Revs. D. M. Cobb, Roy Allen and R. E. Cason officiating. Burial will be in Silver Brook Cemetery. Pallbearers: Roy Shiflet, Hubert Shiflet, Buddy Williams, Jack Suttles, Donnie Roy Vickery and George Shiflet. The Ladies of Homeland Park Church of God will form the escort of honor. The body, at the McDougald Funeral Home, will be place in the church at 2:30 P.M. Thursday. The family is at the residence. They will receive friends at the funeral home from 7 to 9 p.m. Wednesday. Note: Note: born: Jul. 26, 1879 died: Dec. 13, 1966

DONNA S. SHIFLETT KATEMAN
August 9, 1948 - March 15, 2014
The Campbell-Lewis Funeral Home
Donna S. Kateman, 65, of rural Arrow Rock, MO, died Saturday, March 15, 2014, at Boone Hospital Center in Columbia, MO. Mass of Christian Burial will be held at 10:30 a.m. Wednesday, March 19, 2014, at St. Peter Catholic Church in Marshall, with Fr. Tom Alber officiating. Prayer service will be held at 5:30 p.m. Tuesday, March 18, 2014, at the church with visitation following until 7:30 p.m. Burial will be in Arrow Rock Cemetery in Arrow Rock, MO. In lieu of flowers memorials may be made to the Georgia Kateman RN Nursing Scholarship at Columbia College, 1001 Rogers St., Columbia, MO 65216 or Arrow Rock Cemetery in care of Campbell-Lewis Funeral Home in Marshall. Friends may sign the online register book at www.campbell-lewis.com Born August 9, 1948, in Boonville, MO, Donna was the daughter of the late Ollie Glenwood Shiflett and Gloria Esser Shiflett Bonen. She was a 1966 graduate of Boonville High School. On February 8, 1969, she married Robert D. Kateman who survives of the home. She was a resident of Cooper and Saline counties her entire life and retired from State Farm Insurance Company. She was a member of St. Peter Catholic Church and its Altar and Rosary Society. She was secretary for the Arrow Rock Cemetery Association. She loved gardening, taking care of her flowers and was always there when someone needed a helping hand. In addition to her husband, Robert, Donna is survived by one daughter, Tammy S. Kateman Rodieck and husband Jay of Jefferson City, MO; one son, Troy Kateman and companion Meghan Swords of Bloomington, IL; two granddaughters, Taylor and Jaime Rodieck; two sisters, Monna Schuster and husband Ed of Blackwater, MO and Libby Jones of Columbia, MO; her stepmother, Ila Shiflett of Fayette, MO; four stepsisters, Linda Cooper and husband Vaughn of Glasgow, MO, Judy Acton and husband Jim of Hallsville, MO, Mary Jane Fahrendorf and husband Ed of Blackwater and Dorothy Imhoff and husband John of Blackwater; and several nieces and nephews.

DONNA JEAN SHIFFLETT SEMLER
The Herald-Mail.com, Hagerstown, MD
Donna (Diane) Jean Semler, 76, of Hagerstown, passed away Wednesday, Oct. 17, 2012, at Johns Hopkins Hospital in Baltimore, Md. Born April 18, 1936, in Hancock, Md., she was the daughter of the late Garfield Shifflett and Ethel (Coffman) Shifflett Wink. Donna devoted her life to caring for others. She spent several years employed as an in-home care provider. In her personal life, she was the beloved matriarch of her family. She happily spent her time caring for and mentoring her ever-growing family, which at the time of her passing spanned five generations. Everyone was always welcome at Grandma's house. There, you would learn to love the classic movies, enjoy a home-cooked meal and experience the love that only a grandmother can give. Her love and devotion will be forever appreciated and greatly missed by all who knew her. She never turned away anyone hungry or who needed a warm place to stay. She is survived by a daughter, Mary Gregory and husband, Newt, of Hagerstown; a son, Morris Stevenson and wife, Linda, of Waynesboro, Pa.; stepchildren, David Semler, Mary C. Nickerson and Elizabeth Hoy of Baltimore; five grandchildren; five great-grandchildren; one great-great-grandson; several stepgrandchildren; a sister, Mary Keefer of Falling Waters, W.Va.; a brother, William Shifflett and wife, Judy, of Hancock; a brother-in-law, Roy McCarthy of Hancock; and numerous aunts, uncles, nephews and nieces. In addition to her parents, she was preceded in death by her loving husband, Eugene Semler; her stepparents, Carl Wink and Grace Shifflett; a grandson, Shane Ward; two stepgrandchildren, Newtie and Kevin Gregory; one sister, Delores McCarthy; and a half brother, Garfield (Sonny) Shifflett. Funeral services will be Tuesday, Oct. 23, 2012, at 11 a.m. at Rest Haven Funeral Chapel, 1601 Pennsylvania Ave., Hagerstown, with the Rev. Anne O. Weatherholt officiating. Interment will follow in Rest Haven Cemetery. The family will receive friends Monday from 7 to 9 p.m. at the funeral home. Flowers or in lieu of flowers, donations may be made to www.feedthechildren.org.

DONNA L. SHIFFLETT
The Ocala Star-Banner, Ocala, FL, Fri, May 1, 2015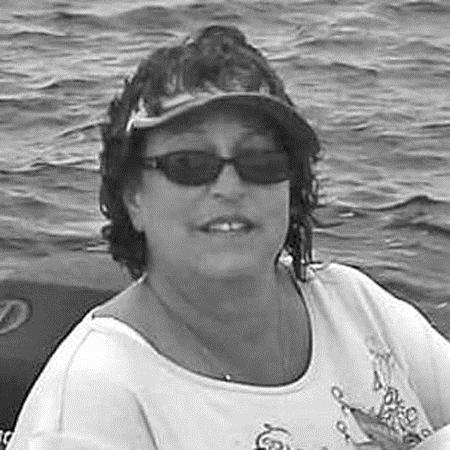 Silver Springs - Donna L. Shifflett, 51, of Silver Springs passed away on Friday, April 24, 2015 at Estelle's Hospice House in Ocala. Donna was a native of Ft. Meade, Maryland and has been a resident of Marion County since 1975. Donna is survived by her husband, Wayne Shifflett; sons, Brian Shifflett (Chante), Eric Shifflett; daughter, Katie Roberts (Issac); grandchildren, Aurora Shifflett, Noel Shifflett, Grant Roberts; siblings, Kathy Litsheim (Steve), Roy Bissonette, Sandra Gillette (Gary Gallagher), Mike Bissonette (Susan); twin sister, Dianna Bissonette (Suesan Cornell); and many nieces and nephews. She is preceded in death by her parents, Roy and Shirley Bissonette. A gathering of family and friends will be held from 10-11 AM on Tuesday, May 5, 2015 at Hiers-Baxley Funeral Services, 910 E. Silver Springs Blvd., Ocala, FL. A memorial service will follow at 11AM with Chris Southerland officiating. Memorial contributions may be made to Hospice of Marion County . Online condolences may be left at www.hiers-baxley.com. Donna's greatest pleasures were found in times spent with her family. She was partner to Wayne not only as wife, but as best friend with a love for being outdoors. Hunting/fishing/boating and their children make up their best memories together. She was a wonderful sister, a kindred-spirit to her twin, and treasured those times with each other. Donna considered her friends as family and treated them as so. She valued relationships, through good times and bad, she gave them her best. Words cannot express the lives that she touched; her loyalty and love will truly leave a void in the hearts many.

DONNA M. SHIFFLETT HUDDLESTON POLLARD
The Dundalk Eagle, Dundalk, MD, Thu, Jun. 15, 2017


On Friday, June 9, 2017, Donna M. Huddleston Pollard, long time Dundalk resident passed away peacefully in the hospital. She grew up in Edgemere, graduated from Sparrows Point High School in 1966. She put herself through college at Essex Community College and graduated in 1986. She was a long term aide at Maryland School for the Blind. She was an avid animal lover. Donna is survived by daughters: Beth Malloy, Amy Bocklage and Debbie Goodman. She is survived by eight grandchildren; five great grandchildren; longtime companion, Ben Thomas; and sister Phyllis DiAngelo. She was predeceased by her mother, Mary Shifflett; her father, Marling Shifflett; and son, Jim Huddleston. In lieu of flowers, donations can be made to paypal.me/Donna Pollard expense.

DONNA MARIE SHIFFLETT
The Daily News Record, Harrisonburg VA, Fri, Dec. 30, 1977
Shifflett Funeral
ELKTON - The funeral for Donna Marie Shifflett, 15, of Rt. 3, Elkton will be conducted 2 p.m. Saturday at the Elkton Pentecostal Church by the Rev. Johnny Hensley and the Rev. Larry Myers. Burial will be in Elk Run Cemetery. Miss Shifflett, a 10th-grader at Montevideo High School, died Wednesday at Rockingham Memorial Hospital of injuries from an auto crash on US 33 earlier. The body is at the Brill Funeral Home, where the family will receive friends 7-8 p.m. today. Friends also may call at the Shifflett home. The casket will be closed at the church.

The Daily News Record, Harrisonburg VA, Thu, Dec. 29, 1977
Teen-Ager Killed In Crash
ELKTON - A 15-year-old Rt. 3, Elkton girl died Wednesday at Rockingham Memorial Hospital after she was thrown from a car that pulled in front of a tractor trailer on US 33 near here. State police identified the girl as Donna Marie Shifflett, daughter of William F. and Catherine Walker Shifflett. She was a passenger in a car driven by Elvie L. Shifflett, 18, of Elkton, who is not an immediate relative of the victim, state police reported. Police said the Shifflett car was headed north on Va. 979 around 4:30 p.m. when it pulled onto US 33 into the path of a westbound tractor-trailer about 1 1/2 miles west of Elkton. The Shifflett vehicle was "knocked into the median west of the intersection," and the girl was thrown from the right side of the car, state police said. The tractor-trailer, operated by James J. Hoover, 41, of Lacey Spring, crashed into an embankment on the north side of the highway and landed on its left side, police said. Miss Shifflett was taken by Elkton Rescue Squad members to RMH, where she died later, police reported. Hoover also was taken to the hospital, where he was treated and released, Elvie Shifflett was not injured, police said. Police said the tractor-trailer, which was owned by Jones Motor Co. of Harrisonburg, was totaled. No charges had been placed late Wednesday, police reported, but an investigation is continuing. Miss Shifflett was born June 6, 1962. In addition to her parents, she is survived by a brother, William F. Shifflett Jr. of Elkton; her grandmothers, Irene Shifflett of Elkton and Marion Seeley of Alexandria, and a step-great-grandmother, Lony Shifflett of Elkton. The body is at the Brill Funeral Home at Elkton pending completion of funeral arrangements. Miss Shifflett's death is the 23rd on Rockingham highways this year, tying 1977 with the county's second worst fatality record set in 1970. The record high was 29 in 1971. It also is the fourth fatality this month and the 12th since Sept. 24, when three men were killed on US 11 north of Harrisonburg. The last person killed in Rockingham County was Linda Lee Dean, 33, of Harrisonburg, who died Dec. 20 in a crash on Va. 753 (Kralzer Road) near the county fairgrounds.

DORA SHIFLETT YORK
The Daily News Record, Harrisonburg, VA, Wed, Dec. 18, 1996
Dora Shiflett York, 76, Clearwater, Fin., died Saturday, Dec. 14, 1996, at Harborside Health Center in Ocala, Fla., where she had been a patient for two years. Mrs. York was born Aug. 20, 1920, in the Greenmount community of Rockingham County and was a daughter of the late Robert Franklin and Ada Fulk Shiflett. She graduated from Linville Edom High School in 1940. She was employed by the Medical Society of Washington, D.C., retiring as department manager. She was a homemaker and a member of the Church of the Brethren. In 1945, she married Clinton Caylor, who died in 1969. She later married Raymond York of Florida. Surviving are one son, T.C. Caylor, Ocala, Fla.; one sister, Goldie Shiflett Gowl, Route 13, Harrisonburg; two brothers, John Shiflett, Stephens City and Harold Shiflett, Richmond; two grandchildren; and one great-grandchild. The Rev. Charles "Chip" Leatherman will conduct a memorial service at 7 p.m. Thursday at the McMullen Funeral Home, Route 10, Harrisonburg. Her body was cremated and burial will be at Flint Hill Cemetery in Oakton at a later date.

DORA ALICE SHIFFLETT MORRIS
The Daily Progress, Charlottesville, VA Saturday, Dec. 21, 1968
MISSION HOME – Mrs. Dora Alice Morris, 68, died yesterday at her home here. Born in Greene County Feb. 24, 1900, she was the daughter of the late William Scott and Roberta Morris Shiflett and the widow of James I. Morris. She is survived by five brothers, Hobert Shifflett of Mission Home, Witt Shifflett of Dyke, William S. Shifflett, Jr. and Garret Shifflett of Mission Home and Otie Shifflett of Staunton; and two sisters, Mrs. Lester Morris and Mrs. Ella Virginia Shifflett of McGaheysville. The funeral will be at 2 p.m. tomorrow in Prize Hill Church, Boonesville, with burial in the church cemetery.

DORA EVELYN BIRTHRONG
The Leaf Chronicle, Clarksville, TN, Tue, Dec. 2, 2008
Dora Evelyn Birthrong, 76, Clarksville, died Sunday, Nov. 30, 2008, at Gateway Medical Center. Graveside services will be held at 2 p.m. Wednesday at Resthaven Memorial Gardens with the Rev. Jeffery Burris officiating. Burial will be in Resthaven Memorial Gardens. Visitation will be from 11 a.m. to 8 p.m. today and from 9 a.m. until 1:30 p.m. Wednesday at the funeral home. Sykes Funeral Home & Crematory is in charge of arrangements. Mrs. Birthrong was born July 27, 1932, in Goin, Tenn., daughter of William Dorsie Shiflet and Leona Evans Shiflet. She was preceded in death by her husband, Alvin Al Birthrong; a son, Marvin Dale Birthrong; brother, Shelby Shiflet; and sister, Janice Livingston. She was a homemaker. Survivors include sons, Dennis Edward Myers, Michael Ray Birthrong, both of Clarksville, Terry Glen Birthrong, Nashville, Ronald Dean Birthrong, Atlanta, and Jeffery Alan Birthrong, Clarksville. Brothers are Jim Shiflet, Lawrenceburg, Tenn., Ray Shiflet and Ralph Shiflet of Morristown, Tenn. Sisters are Eula Pluckett, Michigan, Charlene Greene and Carolyn Mills, of Morristown, Tenn., and Velma Schultz, Loretta, Tenn. Pallbearers will be Jimmy Crosby, Ricky Wright, David Burkhart, Pat Johnson, Justin Crosby and Jim Shiflet. Honorary Pallbearer will be Danny Marino. In lieu of flowers donations may be made to the Kidney Foundation and the American Heart Association. www.sykes funeralhome.com.

DORA LEE [COLLIER] SHIFFLETT KNIGHTING
The Free Lance Star, Fredericksburg, VA, Wed, Mar. 31, 1982
Mrs. Benny Knighting
Mrs. Dora Lee Shifflett Knighting, 53, of Orange died Tuesday at her home. She is survived by her husband, Benny R. Knighting; three daughters, Mrs. Doris Lohr of Aroda, Mrs. Deborah Lauria of Rocky Mount, N.C., five sons, Steve and Ricky Shifflett, George Clark Shifflett, Jr., and Christopher Knighting, all of Orange, and James Shifflett of Unionville; three stepdaughters, Mrs. Betty Nixon of Stafford, Mrs. Phyllis Jarrell of Wolftown and Mrs. Kathy Sheppard of Charlottesville; one brother, Sim B. Collier of Orange; three sisters, Mrs. Mary Beasley of Stanardsville. Mrs. Della Wood and Mrs. Arlene Byram, both of Orange; 11 grandchildren, six step grandchildren and one step great-grandson. A funeral service will be held at 2 p.m. Thursday at the Assembly of God in Orange, with burial in Graham Cemetery in Orange. The Rev J. Anthony Miller will officiate. Mrs. Knighting's nephews will be her pallbearers. The family will receive friends from 7 to 9 o'clock tonight at Preddy Funeral Home in Orange. NOTE: d/o Edward (Edgar; Edwin) Collier & Mamie Margaret Lawson

DORA LUCILLE SHIFFLETT
The Daily Progress, Charlottesville, VA, Jan. 9, 2014
Dora Lucille Shifflett, 77, of Madison Run Road, Gordonsville, died Sunday, January 5, 2014, at the University of Virginia Medical Center. Born on April 26, 1936, in Greene County, she was a daughter of the late Henry and Hazel Lamb. She was also preceded in death by a daughter, Doris Ann Shifflett; and two brothers, Malcolm and Willie Lamb. Mrs. Shifflett is survived by her husband, Dorsey W. Shifflett of Gordonsville; two daughters, Sandra Lillard and husband, Tom, of Gordonsville, and Patty Rogers of Somerset; a son, David E. Shifflett and wife, Judy, of Barboursville; a brother, James Lamb of Charlottesville; five sisters, Lorine Shifflett and husband, Bernard, of Stanardsville, Betty Shifflett of Stanardsville, Mary Paschall and husband, Frank, of Barboursville, Peggy Saunders and husband, Paul, of Stanardsville, and Peachy Jeffries of Charlottesville; five grandchildren, Jennifer Evans, Tommy Lillard, James Lillard, Ashley Childress, and Samantha Rogers; and nine great-grandchildren. A memorial service will be held at 11 a.m. on Saturday, January 11, 2014, from the Preddy Funeral Home in Orange. Pastor Zeke Lamb will officiate. The family will recieve friends one hour prior to the service on Saturday at the funeral home. Preddy Funeral Home of Orange, is assisting the family with arrangements.

DORA SHIFFLETT
The Clinton Herald, Clinton, IA, Dec. 27, 1966
Mrs. Dora Shifflett, 79, of 626 4th Ave. S., died early today. Funeral services will be held at 3 p.m. Thursday in the Snell-Smith funeral home, where friends may call from 7 to 9 p.m. Wednesday. Rev. M. S. Bredow, pastor of Zion Lutheran church, will officiate. Burial will be in Clinton memorial Park. Pallbearers will be O. E. Pankow, Robert LaZonby, Harold nelson and Wayne, Orville and Norman Leu. Mrs. Shifflett was born June 5, 1887, in Clinton, the daughter of Jacob and Carolyn Lorenzen Leu. Surviving are one son Earl A. of Clinton; one daughter, Mrs. Emil (Bernice) Hermsen of Moline, ILL,; and one brothers and two sisters preceded her in death.

DORA SHIFFLETT
The Harrisonburg Daily News, Harrisonburg, VA, Sat, Apr, 26, 1913
Mrs. Wesley Shifflett died at her home in Elkton about 11:46 o'clock yesterday, following an illness of several weeks with a complication of diseases. She was about thirty years of age. She was Miss Dora Shifflett, a daughter of the late William Shifflett of Elkton, and had been married about fourteen years. Her father died in Elkton about six weeks ago, following a long illness with s complication of diseases. Besides her husband, Wesley Shifflett she is survived by three children: Lloyd and Lillie Shifflett and an infant girl, three weeks old. She also leaves her mother and four brothers. They are: Amos, Charles and David Shifflett, of Elkton, and Joseph Shifflett, of Greene County. The funeral will be held at 3 o'clock this afternoon from the United Brethren church in Elkton. The services will be conducted by Rev. W. S. Rau.

DORAL ELLEN SEALS SHIFLET
Unknown Newspaper
Mrs. Doral Ellen Seals Shiflet, age 69, Route 1, Speedwell was born May 11, 1915, departed this life January 15, 1985 at her home. She professed Faith in Christ at an early age and joined Seals Chapel Missionary Baptist Church, recently she became a charter member of Little Macedonia Missionary Baptist Church of New Tazewell. Survivors; husband Charlie Shiflet, Speedwell; sons; Willie Seals, Morristown, Rev. Arnold Dean Seals, Rev. Willard Seals, Rev. Ellis Seals all of New Tazewell; daughters; Mrs. John (Ellen) Russell, Mrs. Roy (Dicie) Carroll, Mrs. Otto (Ora) McGeorge all of New Tazewell; 28 grandchildren and 12 great-grandchildren; stepsons; Earl Shiflet, Russelville, Ind., Don Shiflet, Cookeville, Bill Shiflet, Speedwell; stepdaughter, Mrs. Nancy Stevenson, Forest, Indiana; 18 step-grandchildren and several great-step-children; sister Mrs. Della Maples, Tazewell; half sister Mrs. Haley Ayers, New Tazewell; half brothers: Frankie Ramsey and Willie Ramsey both of New Tazewell; step brother Lillard Coffey, Tazewell; several nieces and nephews. She was preceded in death by her first husband, Mr. George Seals.

DORATHA H. SHIFFLET
The Standard-Examiner, Ogden, UT, June 2, 2004
WASHINGTON TERRACE - Doratha "Dot" Hogge Shifflet, 92, died Monday, June 28, 2004 at Mt. Ogden Nursing Center of causes incident to age. She was born October 1, 1911 in Wilson Lane, Utah, a daughter of Charles Ellsworth and Ellen Adams Hunter Hogge. On March 14, 1937, Dot married Lee Parker Shifflet in Ogden. Their marriage was later solemnized in the Washington D.C. LDS Temple. Lee preceded her in death on March 4, 1999. She was an active member of The Church of Jesus Christ of Latter-day Saints serving in many callings including Primary President. Dots family was the most important thing to her. She loved to travel with them and all her friends. The family expresses special thanks to the staff of Mt. Ogden Nursing Center for the loving care rendered to Dot during her stay there. Surviving are two daughters, LeeAnn (Richard 'Mike') Mikesell, South Ogden; Sandra (Richard) Webb, Saratoga Springs, UT; six grandchildren and 17 great-grandchildren. Preceding her in death were her husband, parents, three brothers and three sisters. Funeral services will be held Friday at 11 a.m. at Lindquists Ogden Mortuary, 3408 Washington Blvd. Friends may call at the mortuary on Friday from 9:45 to 10:45 a.m. Interment, Lindquists Washington Heights Memorial Park, 4500 Washington Blvd.

DORENDA SHIFFLETTE MARTIN
The Richmond Times-Dispatch, Richmond, VA, Fri, Nov. 18, 2011
MARTIN, Dorenda Shifflette, 80, of Henrico, died November 17, 2011. She was preceded in death by her parents, Ralph P. Shifflette and Roberta Layman Shifflette; and her husband, Charles E. Martin. She is survived by daughters, Catherine Martin Vanderhoff (Steven), of Beaverdam, and Sandra Martin Lynch (Darryl), of Henrico; son, Joseph Edward Martin (Lisa), of Hanover; grandchildren, S. Wyllys Vanderhoff, Rebecca V. Daniel, April L. O'Neal, Sloan Lynch, Claire Lynch, Beth Martin, Alex Martin and Jack Martin; and great-grandchildren, Berkley O'Neal and Athena Vanderhoff. She was a 50 year member of West Richmond Church of the Brethren. A memorial service will be held at 2 p.m. on Saturday, November 19, at West Richmond Church of the Brethren, 7612 Wanymala Road in Henrico, reception to follow. In lieu of flowers, contributions can be made to the Alzheimer's Association, Greater Richmond Chapter, 4600 Cox Road, Suite 130, Glen Allen, Va. 23060. The family extends special thanks to the staff at The Lynmoore.

DORIS ANN SHIFFLETT
The Baltimore Sun, Baltimore, MD, Mon, May 26, 2014
On May 24, 2014 Doris Ann Shifflett (nee Sanderson); beloved wife of Ellis J. Shifflett, Sr.; devoted mother of Ellis J. Shifflett, Jr. and Kenneth W. Shifflett; loving grandmother of Lauren Conn, Bobbi Ann, Steven E., Andrew, and Taylor Shifflett. Also survived by nieces and nephews. Friends may call at the family owned Mitchell-Wiedefeld Funeral Home, Inc., 6500 York Rd, (at Overbrook Rd), Baltimore, MD 21212 on Tuesday from 2 to 4 PM and 7 to 9 PM. A Funeral Mass will be offered in St. Pius X Church, 6428 York Road, Baltimore, MD 21212 on Wednesday, May 28th at 10 AM. Interment Parkwood Cemetery. In lieu of flowers, memorial contributions may be made to St. Pius X Roman Catholic Church. www.mwfuneralhome.com

DORIS ANN SHIFFLETT
The Daily Progress, Charlottesville, VA Feb. 28, 1956
STANARDSVILLE – Funeral services were held [Feb. 27, 1956] yesterday afternoon for Doris Ann Shifflett, month old daughter of Mr. and Mrs. Dorsey Shifflett, who died Sunday in a Charlottesville hospital. The Rev. L. C. Breitenback, of Middle River, officiated at the graveside services at Middle River Cemetery.

DORIS B. SHIFFLET VIDER
The Pueblo Chieftain, Pueblo, CO, Dec. 30, 2006
Doris B. (Shifflet) Vider, 85, passed away Dec. 25, 2006. Born April 21, 1921, to Mary V. (Ault) and Coleman R. Shifflet, who preceded her in death; along with her husband, Frank Vider; sisters, Genevieve Davis, Wanda Krall, and Freida Miller. Doris is survived by her brothers, Louis (Margaret), Robert (Darlene), Richard (Betty), Lowell (Gwen); sisters, Jean (Ray) Haney, Donna (Dick) Buys, Betty (Rex) Hansen, Janice (Tony) Spinuzzi; sons, Larry, Tim (Diana), Patrick (Judi), Dennis, Terry Kevan (Roberta), Thad (Denise), and Jeff (Peggy) Vider; also survived by 20 grandchildren, numerous great-grandchildren, two great-great-grandchildren, and numerous nieces and nephews. Doris was born in Caddoa, Colo., and was a member of the LDS Church. Graveside service, 2 p.m. Tuesday, Imperial Memorial Gardens.
See Husband Frank's Obit

DORIS POWELL SHIFFLETT
The Daily Progress, Charlottesville, VA, Tue, Dec. 14, 2010
Doris Powell Shifflett, 84, of Stanardsville, passed away on Sunday, December 12, 2010, at the Evergreene Nursing Care Center. Doris was born on May 6, 1926, in Charlottesville, Virginia, the daughter of the late Buddy G. Powell and Lena Powell. In addition to her parents, she was preceded in death by her husband, Russell Shifflett; one son, Richard Shifflett; one daughter-in-law, Myrtlene Shifflett; and one son-in-law, Gene Collier. She is survived by her son, Frank Shifflett and his wife, Glenna, of Stanardsville; three daughters, Kathleen Collier of Stanardsville, Joyce Estes and her husband, Billy, of Earlysville, Wanda Hedges and her husband, Kevin, of Stanardsville; one brother, Buddy G. Powell Jr. and his wife, Mary, of Geer; 13 grandchildren, Shari, Wendy, Scottie, Brandon, Darryl, Kevin, Cassie, Tammy, Sandra, Shannon, Dwayne, Jon and Megan; 24 great-grandchildren; five great-great-grandchildren; and Doris' good friend, Darlene. Doris attended Swift Run Baptist Church. In her early years, she enjoyed playing the guitar and especially gospel music. She was a devoted wife, mother, grandmother and great grandmother. Doris loved her grandchildren and having Sunday evening dinners with her family. Doris was employed at Siemens for many years. The family will receive friends from 6 until 8 p.m. Tuesday, December 14, 2010, at the Ryan Funeral Home, 12819 Spotswood Trail, Ruckersville. A funeral service will be held 11 a.m. Wednesday, December 15, 2010, at Swift Run Baptist Church, 4306 Amicus Road, Ruckersville, with the the Reverend Mark Holder officiating. Interment will follow at Holly Memorial Gardens. The family would like to extend a special thank you to the staff of Evergreene Nursing Care Center for the care and support of Doris. In lieu of flowers, contributions may be made to Hospice of the Piedmont, 675 Peter Jefferson Parkway, Suite 300, Charlottesville, Virginia 22911.

DORIS JEAN SHIFFLETT
The Daily News Record, Harrisonburg, VA, Thu, Jun. 14, 2007
Doris Jean Shifflett, 55, of Elkton, died Tuesday, June 12, 2007, from injuries she suffered in an automobile accident. Mrs. Shifflett was born April 22, 1952, in Baltimore, Md., and was the daughter of the late Marshall and Else Lam Frazier. She was a clerk with Valley Grocery "Chief's" in Elkton and enjoyed bowling with the Sunday Night Mixed League. On March 14, 1970, she married Earl Shifflett, who preceded her in death in August 2004. Survivors include a son, Frankie Shifflett of Elkton; a brother, Roger Frazier of Elkton; and a grandchild. The Rev. Carter Dean will conduct a graveside service 11 a.m. Saturday, June 16, at Mount Olive Cemetery in McGaheysville. The family will receive friends from 6-7 p.m. Friday at Johnson Funeral Service in Grottoes.

DORIS JEAN SHIFFLETT HIGGINS
The Daily Progress, Charlottesville, VA, Sun, Nov. 7, 2004
Doris Jean Higgins, 68, of Scottsville, went to be with the Lord Jesus Christ Saturday, Nov. 6, 2004. She was preceded in death by her parents, Ed and Della Shifflett; one brother, Delma Shifflett; one granddaughter, Catherine Marie Higgins; and one nephew, Larry Marks. Survivors include her husband of 48 years, Cecil Higgins; two sons, the Rev. Donald Keith Higgins and his wife, Nancy, of Petersburg, Alaska, and the Rev. Barry Higgins and his wife, Linda, of Louisa; two sisters, Lula S. Marks and her husband, Johnny, and Pauline Racer and her husband, Herman, all of Madison; one sister-in-law, Katherine Shephard of Madison; six grandchildren, Tabitha Carpenter and her husband, Patrick, Amanda Higgins, Laura Drake and her husband, Roy, Sarah, Elizabeth and Benjamin Higgins; two great grand-children, Matthew and Hanna Carpenter; and numerous nieces and nephews. Mrs. Higgins was the founding member of Scottsville Independent Baptist Church in Fluvanna County. A funeral service will be held at 11 a.m. Monday, Nov. 8, 2004, at Thacker Brothers Funeral Home, Scottsville, with the Rev. Sidney E. Craig officiating. Interment will follow in Scottsville Cemetery. The family will receive friends from 7 to 8 p.m. this evening at the funeral home. In lieu of flowers, memorial contributions are suggested for Scottsville Independent Baptist Church, c/o 5755 South Spottswood Trail, Gordonsville, VA 22942.

DORIS JEAN SHIFFLETT THURSTON
The Daily News Record Harrisonburg, Rockingham Co., VA, Nov. 1998
Doris Jean Shifflett Heatwole Thurston, 63, Route 4, Waynesboro, died Tuesday, Nov. 17, 1998, at the Augusta Medical Center in Fishersville. Mrs. Thurston was born March 2, 1935, in Rockingham County, and was a daughter of the late Fred L. and Catherine Higgins Shifflett, Sr. She had lived in Waynesboro for the past eight years. She was educated in the Rockingham County school system and was a member of the Church of Jesus Christ of Latter-day Saints in Waynesboro. Her first husband was Virgil H. Heatwole, Jr. On Nov 16, 1973, she married William P. Thurston, who died July 4, 1988. Surviving are one daughter, Vickie Lynn Reid, Elkhorn City, Ky.; four sons, Curtis L. Heatwole, Lyndhurst, Virgil (Butch) H. Heatwole III, Buhl, Idaho, Gregory A. Heatwole, Durham, N.C., and Gene R. Heatwole, Plant City, Fla.; one sister, Carolyn V. Meadows, Stuarts Draft; two brothers, Fred (Buddy) L. Shifflett, Jr., Broadway, and Richard Layman, Lyndhurst; four stepdaughters; 10 grandchildren; two great-grandchildren; and a number of nieces and nephews. Virgil H. Heatwole, Jr. will conduct the funeral at 11 a.m. Friday at the Lindsey Harrisonburg Funeral Home. A graveside service will be held at 3 p.m. Friday at Westhampton Memorial Gardens in Richmond with Virgil H. Heatwole, Jr. and Gene R. Heatwole officiating. The family will receive friends from 7 p.m. to 8 p.m. Thursday at the funeral home.

DORIS LEONA SHIFFLETT
The Daily Progress, Charlottesville, VA, Tue, May 24, 2016
It is with sadness we announce the passing of our mother, Doris Leona Shifflett, 92, of Charlottesville. Doris was born June 1, 1923, in Albemarle County to the late Upsie Lee and James Harden Shifflett. She is survived by her two sons, Roger L. Shifflett (Sharon ), of Chesterfield, and Neil D. Shifflett (Dee) of Mechanicsville; her grandchildren, H. Michael Shifflett (Donna), Valorie S. Pilicer (Nihat), Matthew T. Shifflett (Sarah), Joshua C. Shifflett, and Madison L. Shifflett; great grandchildren Rebecca, Dillan, Tanner, Erin, and Alice; and many special nieces, nephews, great nieces, and great nephews. Doris is also survived by a brother-in-law, Isaac (Ike) Morris; and sisters-in-law, Phyllis Shifflett, and Mary Ann (Shorty) Shifflett. Doris was predeceased in death by her husband, Roy Lee Shifflett; her brothers, James J., Raymond B., and James H., Jr.; and sisters, Eva Knight, Gertie Sacre, Hester (Hess) Bledsoe, Sue Spiller, and Thelma Morris. Doris worked for a number of years at Sears Roebuck and C. H. Williams Department Stores in Charlottesville. Doris, a loving mother and grandmother, was most happy when she had her children and grandchildren surrounding her. She enjoyed cooking, especially Sunday dinner for her family. The family wishes to express their heartfelt appreciation to Our Lady of Peace and Legacy Hospice for their patience and loving care. In lieu of flowers, memorial contributions may be made to Legacy Hospice, 500 Faulconer Drive, Charlottesville, VA 22903.A graveside service will be held Wednesday, May 25, 2016, 11 a.m. at Holly Memorial Gardens, Route 29 North, Charlottesville. Condolence can be expressed to the family at hillandwood.com

DORIS MARIE SHIFFLETT CONLEY
The Daily Progress, Charlottesville, VA, Tue, Jan. 28, 2014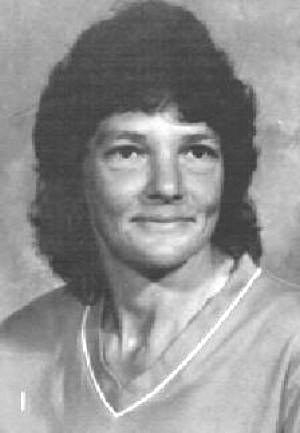 Doris Marie Conley, 63, of Ruckersville, passed on Sunday, January 26, 2014, at her home. She was born on July 14, 1950, in Greene County, to the late Floyd and Mildred Shifflett. In addition to her parents, she was preceded in death by her brothers, George Shifflett, Joe Shifflett, Allen Shifflett, and Ottis Shifflett; sisters, Fannie Shifflett, Mary Shifflett and Margaret McCardell; brother-in-law, John "Hoyt" Collier; step children, Cletus Conley and Lisa Shifflett; grandchild, Manis "Lee" Shifflett III; and her Pastor, Elbert Conley. She is survived by her loving husband and caregiver, Lester Conley; and her children, Clinton Deane and his wife, Janet, Wade Deane and his wife, Stacy, Marian Bowman and her husband, Tressler, Rebecca Shifflett and her husband, Wesley, and Melvin Conley and his wife, Sharon. Additional survivors include her sisters, Sylvia Morris and her husband, Ray, Goldie Deane and her husband, Lloyd, and Hazel Collier; her grandchildren, Amanda Deane, Kimberly Deane, Brooke Deane, Leighann Shifflett, Betty Easton, Brandon Shifflett, Kendall Shifflett, Chad Conley, Christopher Conley, and Mitchell Conley; four great-grandchildren; her ex-husband, Sherman Deane; her sister-in-law, Redie Bortle; and her daughter-in-law, Darlene Conley. Doris was a beloved mother, sister and wife who loved to spend time with her family and was a member of Shady Grove Bible Baptist Church. The family would like to thank Bridgett and LaQuanda for their dedication and love shown throughout her illness. The family will receive friends on Tuesday, January 28, 2014, from 6 until 8 p.m. at Ryan Funeral Home, 12819 Spotswood Trail Ruckersville, VA 22968. A funeral service will be held on Wednesday, January 29, 2014, at 11 a.m. at Ryan Funeral Home. Interment will follow at Evergreen Cemetery. In lieu of flowers, memorial contributions may be made in her name to Hospice of the Piedmont, 675 Peter Jefferson Hwy., Suite 300, Charlottesville, VA 22911 www.hopva.org and/or a charity of your choice. An online guestbook is available at www.ryanfuneral.com. Ryan Funeral Home of Ruckersville, Virginia, is handling the arrangements.

DORIS MAY SHIFFLETT
The Baltimore Sun, Baltimore, MD Mar 18, 2003
March 16, 2003, DORIS MAY SHIFFLETT of Baltimore, beloved wife of Fred Shifflett, devoted step mother of William Shifflett, loving mother of Laura Bridgewater, James Shifflett, Dorothy Wolff, Sonya Gorman, Tonya Monroe and Fred Douglas Shifflett, beloved daughter of Laura Violete and the late Herbert Montgomery, loving sister of Gerald Montgomery, Barbara Nary and Glenda Peterson, loving grandmother of 15 grandchildren and two great-grandchildren. Also survived by numerous nieces and nephews. Relatives and friends may call at the HUBBARD FUNERAL HOME, INC., 4107 Wilkens Avenue, Baltimore, on Wednesday from 1 to 3 and 5 to 7 P. M., where services will be held on Wednesday at 7 P.M. Interment private.

DORIS REGINA JEAN SHIFFLETT
The Daily News Record, Harrisonburg, VA Jun 4, 2003
Doris Regina Jean Shifflett Beasley, 68, McGaheysville, died Monday, June 2, 2003, at her home. Mrs. Beasley was born Nov. 17, 1934, in West Virginia and was the daughter of the late Wiley Stephen and Emily Ferris Shifflett. She was a homemaker and was employed at Metro Pants in Harrisonburg for 20 years before retiring from Rockingham County Public Schools. She had been a member of the Evangelical Presbyterian Church in Elkton since 1983. In 1950, she married Junior Lee Beasley, who survives. Also surviving are two sons, Steven Lee Beasley of Grottoes and Danny Wilson Beasley of Elkton; a foster son, Tommy Mitchell of Port Republic; three daughters, Regina K. Beasley and Sandra K. Regan, both of Elkton, and Doris J. Emmert of McGaheysville; a brother, Wylie B. Shifflett of Hermitage; three sisters, Ruby Hensley and Loran Wood, both of McGaheysville, and Mary Payne of Clarksburg, W.Va.; 11 grandchildren and eight great-grandchildren. The Rev. Robert Buchanan and Pastor Wayne Wright will conduct the funeral 11 a.m. Thursday at the Evangelical Presbyterian Church in Elkton. Burial will be in the Mount Olivet Cemetery in McGaheysville. The family will receive friends from 7 to 8 p.m. today at the Kyger Funeral Home in Elkton. Friends also may call at the Beasley home at any time. Memorial contributions may be made to the Evangelical Presbyterian Church, 2580 Panorama Drive, Elkton, Va., 22827.

DORIS SHIFFLETT KNIGHT
The Daily News Record, Harrisonburg, VA, Wed, Dec. 7, 2005
Doris Knight, 60, of Elkton, died Tuesday, Dec. 6, 2005, at her home. Mrs. Knight was born Dec. 14, 1944, in Harrisonburg, and was the daughter of Irene Dean Shifflett of Elkton and the late William F. Shifflett. She was a member of Grace Fellowship Church in Shenandoah. On June 23, 1962, she married Elvin Knight, who survives. In addition to her mother and husband, she is survived by a son, Elvin Junior Knight of Elkton; two daughters, Melinda Berry and Karen Knight of Elkton; four brothers, William, Ernest, Marshall and Owen Shifflett, all of Elkton; four grandchildren and two great-grandchildren. The Rev. Wayne Comer will conduct the funeral 1 p.m. Friday at Grace Fellowship Church in Shenandoah. Burial will follow at Eastlawn Memorial Gardens. The family will receive friends from 7-8 p.m. Thursday at the Kyger Funeral Home in Elkton. Memorial contributions may be made to the RMH Hospice, 235 Cantrell Ave., Harrisonburg, VA 22801, or Grace Fellowship Church, 205 N. Fourth St., Shenandoah, VA 22849.

DORIS VIRGINIA CASSELL SHIFFLET
The News & Advance, VA, Wed, Aug. 8, 2012
Doris Virginia Cassell Shifflet, 81, of Lynchburg died Monday August 6, 2012 in Lynchburg. Doris was born November 11, 1930 in Washington D.C. a daughter of the late Clarence Eugene Cassell and the late Gladys Alma Anderson. Doris was retired as a nursery school teacher and was Baptist by faith. She is survived by her daughter Donna Marie Laughlin and her husband Lawrence of Rustburg, her brother Clarence E. Cassell, Jr. of Maryland, three grandchildren: Aaron Laughlin and wife Terri, Matthew Laughlin and wife Loretta, and Melissa Courtney, five great-grandchildren: Grace, Madison, Connor, Brandy, and Nikki. In addition to her parents, two brothers, and one sister, she was preceded in death by a daughter Sheryl Anne Courtney. The family will receive friends from 7:00 to 8:30 p.m. tonight Wednesday August 8, 2012 at Tharp Funeral Home Lynchburg. A Celebration of Doris's Life will be held at 11:00 a.m. Thursday August 9, 2012 in the chapel of Tharp Funeral Home Lynchburg with Pastor Kenny Longo officiating. Interment will follow at Spring Hill Cemetery. Tharp Funeral Home & Crematory, Lynchburg, is assisting the family, (434) 237-9424. Condolences may be sent to the family by visiting www.tharpfuneralhome.com.

DOROTHY SHIFFLET
The Auburn Journal, CA
Dorothy J. Shifflet died in Roseville on Feb. 4, 2004 at the age of 77. Born Oct. 7, 1926, in Heavener, Okla., she was a Placer County resident for 25 years and worked for the UAW Local 560 for 20 years. She enjoyed bowling and square dancing along with playing cards. She was a member of the First Congregational Church and the Widowed Persons Association. She is survived by her sons, Martin McGuire of San Jose and Timothy McGuire of Boulder Creek; sister Jo Dean Roy of Missouri; three grandchildren; two great-grandchildren; and many nieces and nephews. She was preceded in death by her husband, Donald Shifflet, in 2001. Arrangements handled by Sierra Foothills Funeral Service of Auburn.

DOROTHY COOK SHIFFLETT
The Daily News Record, Harrisonburg VA, Sat, Oct. 9, 1976
Mrs. Dorothy Cook Shifflett, 67, of Harrisonburg died Friday morning at Rockingham Memorial Hospital where she had been a patient since August. Mrs. Shifflett suffered a stroke in July. She was born May 17, 1909 at Bealton and was a daughter of the late William and Pearl Huffman Cook. She lived most of her life in Harrisonburg and worked at the Stehli Silk Mill 30 years and the Coca-Cola Bottling Co. 12 years. Mrs. Shifflett was a member of the United Methodist Church. Surviving are her husband, Henry B. Shifflett; a daughter, Mrs. Sue Carter of Harrisonburg; a sister, Mrs. Elsie Simmons of Harrisonburg; three brothers, Floyd B. and Fred L. Cook, both of Harrisonburg, and Hinton N. Cook of Rt. 2, Harrisonburg, and four grandchildren. A brief service will be conducted 1:25 p.m. Sunday at the Lindsey Harrisonburg Funeral Home by Rev. Charles P. Anderson Jr., followed by a graveside service 2 p.m. at the Mt. Olivet Cemetery at McGaheysville. The body is at the funeral home where the family will receive friends 7:30 — 8:30 p.m. today.

DOROTHY DEANE HOUCHENS SHIFFLETT
The Daily News Record, Harrisonburg, VA, Wed, Feb. 23, 2011
Dorothy Deane Houchens Shifflett, 71, shared her last smile in this earthly life, being called home to be with her Father, and Lord and Savior, Jesus Christ, Tuesday, Feb. 22, 2011. She endured rheumatoid arthritis since she was 2½ years old with much pain and suffering, but usually with a smile. She dearly loved her family and friends and never met a stranger. This last year, she was blessed to be cared for by the wonderful staff at Mountain View Nursing Home, Aroda, Va. A special thank to you for being our "hands with a heart." She was predeceased by her parents, Jake Mare and Addie Lee Deane; her husband, Sandy Milton Shifflett; three brothers; two sisters and her oldest daughter, Denise Elaine Houchens. Dorothy, beloved mother, grandmother and great-grandmother is survived by daughters, Patricia and her husband, Brad Rosedale, of Penn Laird, Va., Sandi Shifflett and her friend, Joseph Steppe, of Bridgewater, Va., Gail Shipley of Orange, Va.; her grandchildren, Matthew Crawford of Bridgewater, Va., Joseph Mawyer of Madison, Va., Kenney and his wife, Ashley Mawyer, of Nelson County, Va., Ashley and Jennifer Robinson of Short Pump, Va., Aaron and Melissa Rosedale of Penn Laird, Va., and Stephen "Scooter" Shipley of Orange, Va.; and great-grandchildren, Haley and K. P. Mawyer of Nelson County, Va. Conjointly surviving are three brothers and two sisters. Our sincere thank you to Good Shepherd Hospice, Roanoke, Va. In lieu of flowers, donations may be made to Mountain View Nursing Home, Aroda, Va. The interment will be private. A memorial service will be held at 2 p.m. Saturday, Feb. 26, 2011, at Mount Hermon Mennonite Church, Stanardsville, Va. An online guestbook is available at www.ryanfuneral.com. Ryan Funeral Home is in charge of arrangements.

DOROTHY DUNN SHIFFLETT
The Daily Progress, Charlottesville, VA, Sun, May 17, 2009
Dorothy Dunn Shifflett passed away on Wednesday, May 13, 2009. Mrs. Shifflett was born in Ivy on June 16, 1923, the daughter of the late Eddie L. and Lessie G. Dunn. Dorothy married Albert C. Shifflett, a World War II veteran, on February 14, 1944. The couple made their life together for 48 years in Ivy, Virginia. Mrs. Shifflett was a homemaker there, working as a phone switchboard operator and clerk for National Linen. In addition to her husband and parents, Dorothy was preceded in death by two sisters, Mary Gibson and Nettie Gibson; and a brother, Junior Dunn. She is survived by two sons, William Shifflett of Afton and Larry Shifflett of Earlysville; eight grandchildren, Renee, Tammie, Alec, Harris, John, Jason, Jewel and Justin; one step-grandchild, Kimberly; one sister, Elsie Thomas of Charlottesville; and three brothers, Eddie Dunn of Ivy, Allen Dunn and Ernest Dunn, both of Charlottesville. The family would like to extend it's appreciation to John and Alyssa and the entire staff of the Eclipse Unit of Kings Daughters Health and Rehabilitation Center for the wonderful care they provided for Dorothy's final months. A private burial was held at Holly Memorial Gardens on Friday, May 15, 2009. A memorial service will be held 7 p.m. Tuesday, May 19, 2009, at Teague Funeral Home. In lieu of flowers, the family suggests that contributions be made in Mrs. Shifflett's memory to the Rockfish Valley Volunteer Fire Department, 11100 Rockfish Valley Highway, Afton, VA 22920.

DOROTHY E. SHIFFLETT SHEETZ
The Lebanon Daily News, Lebanon, PA, Fri, Dec. 3, 1976
Grave side services were held this afternoon at Grand View Memorial Park, Annville. For Dorothy E. Shifflett Sheetz Widow of Charles Sheetz. 45S. Second Ave. The Rev. Harold Henning. chaplain at Bethany Children's Home, Womelsdorf. officiated. Roland Funeral Home was in charge of arrangements.

DOROTHY FRANCES SHIFFLETT WALTON
The Daily Progress, Charlottesville, VA, Sun, May 1, 2016
Dorothy "Dot" Frances Walton of Crozet passed away on April 29, 2016, at a local nursing home. She was born on February 5, 1929, in Albemarle County, the daughter of the late Clarence H. and Nellie F. Shifflett. In addition to her parents, she was preceded in death by her husband, of 56 years, James "Herb" Walton; her sisters, Helen Graves, and Gladys Farish; and brothers, John Henry Shifflett, and Elwood "Pete" Shiflett. She is survived by four children, Sue , Mike, Tim, and Jeff and his wife, Robin; and two grandchildren, Ashley, and Brian and his girlfriend, Kristi. She is also survived by her siblings, Daisy Fitzgerald, Gilbert Shiflett, and Calvin Shiflett, along with many nieces and nephews. She was a loving wife, mother and grandmother. She was a member of Mount Moriah Methodist Church and Women's Group. The family would like to thank the staff at the Laurels of Charlottesville for their care and support. In lieu of flowers, family suggest that memorial donations be made to Mount Moriah Methodist Church. The family will receive friends at the Anderson Funeral Home on Sunday, May 1, 2016, from 4 until 6 p.m. A graveside service will be held on Monday, May 2, 2016, at 11 a.m. at Mountain Plain Baptist Church Cemetery with the Rev. John Ward officiating. Anderson Funeral Home is in charge of arrangements.

DOROTHY SHIFFLETT PAINTER
The Winchester Star, Winchester, VA, Thu, Apr. 18, 1985
Dorothy S. Painter, 74, of 115 S. Kent St., Winchester, died Tuesday in Winchester Medical Center. Mrs. Painter was born Feb. 1, 1911, in Fisherhill, the daughter of William R. and Maggie Hall Shifflett. Surviving are a daughter, Geraldine Thelm of Highland, Calif.; and two brothers, Denver S. Shifflett of Middletown and Paul A. Shifflett of Stephens City. Two sisters, Nora S. Shumaker and Alma "Peggy" A. Chambers, and a brother, Aaron Shifflett, are deceased. A graveside service will be at 11 a.m. Friday in Mount Hebron Cemetery with the Rev. William A. Jester officiating. Friends may call at Jones Funeral Home.

DOROTHY FAY SHIFLETT
The Wenatchee Daily World, WA, Tue, Jan. 20, 1987
Dorothy Fay Shiflett, 72, a long time Wenatchee resident, died on Sunday morning, Jan. 18, 1987, in a local convalescent center. She was born Jan. 3, 1915, near South bend, the daughter of the late Theron H. and Inez (Soule) Seaton. When she was very young the family moved to make Wenatchee their home and she attended East Wenatchee schools. She married Virgil Lee Shiflett on March 13, 1932, at Wenatchee and they continued to make Wenatchee their home. They moved to Okanogan in 1941 where her husband worked in the logging industry. The family made several moves in Eastern Washington to new job sites, staying longest in Republic and Okanogan before returning to make Wenatchee their home again in 1958. She had been employed by the Malaga Co-op and the Wenoka fruit packing warehouses for several years. Mrs. Shiflett was a charter member and first auxiliary president of the Okanogan Eagles Lodge Aerie No. 3004 and a past member of Okanogan Rebekah Lodge. Survivors include a son, Virgil Eugene Shiflett, Wenatchee; two daughters, Dorothy Louise Netz of Wenatchee, and Edna Lee Dunn, East Wenatchee; a sister, Thelma McKee, Lakewood, Calif.; a brother, Theron E. Seaton, Wenatchee; 11 grandchildren; and eight great-grandchildren. She was preceded in death by her husband in 1984, a brother, and a granddaughter. Arrangements are by Jones and Jones.

DOROTHY J. SHIFLET
The Beaver County Times, PA, Jul 5, 1977
Dorothy J. Shiflet, 60, of 130 Dartmouth Way, Center Township, dici Sunday. July 3. 1977, following an extended illness. Born Sept. 4, 1916, In Aliquippa, daughter of John J. Wykes, Aliquippa, and the late Eupha Baker Wykes, she was member of Woodlawn United Presbyterian Church, Aliquippa, Woodlawn Lodge Chapter No. 164, OES. Aliquippa the Aliquippa Woman's Club. Aliquippa Hospital Auxiliary, and Beaver Lake Country Club, Aliquippa. Surviving in addition to her father, are her husband, George A. Shiflet; a son Gary, Winter Park, Fla.; a daughter, Mrs. Chet (Barbara J.) Wiesenmayer. Oxford, Ohio; seven grandchildren, and two brothers, John O. Wykes, Aliquippa, and Robert Wykes, St. Louis, Mo. Friends will be received today from 7 to 9 pm and Wednesday from 2 to 4 and 7 to 9 pm. in the William F. Maiden Colonial Mortuary. 2345 Mill St.. Aliquippa, where a service will be conducted Thursday at 1 p.m. by Rev. Warren T. Woodward, former pastor of Woodlawn United Presbyterian Church. Interment will be in Woodlawn Cemetery. Aliquippa. Members of Woodlawn Lodge Chapter No. 164. OES. will meet today at 7 pm in the funeral home, to Conduct a service for their late sister.

DOROTHY J. LISKEY SHIFFLETT
The Daily News Record, Harrisonburg, VA, Wed, Nov. 16, 2011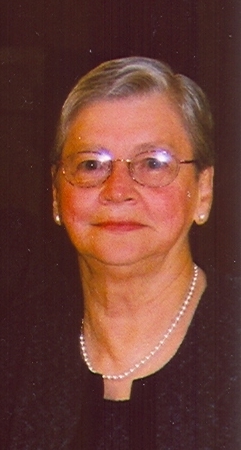 Dorothy J. Liskey Shifflett, 76, of Elkton, passed away peacefully on Monday, November 14, 2011 at Rockingham Memorial Hospital in Harrisonburg with her family by her side. Dorothy was born April 9, 1935 in Harrisonburg and was the daughter of the late Freeman and Ida Herring Liskey. Dorothy was a member of the East Point United Methodist Church near Elkton, was a dedicated wife, mother, grandmother and great-grandmother and deeply cared for them all. She enjoyed shopping and looked forward to celebrating holidays and other special occasions with her family. On January 27, 1954 she married, Randolph Lee Shifflett who preceded her in death on July 19, 2011. She is survived by three sons, Doug Shifflett, Mark Shifflett and wife, Rebecca all of Elkton, and Leslie Shifflett and wife, Jane of Harrisonburg; two daughters, Paige Shifflett of Shenandoah and Brenda Babington and husband, Robin of Elkton; six grandchildren, Eric Babington, Amanda McQuain, Monica McQuain, Spencer Shifflett, Cole Shifflett and Meredith Harsh; two great-grandchildren, Ellie Babington and Elizabeth Harsh. In addition to her parents and husband, she was preceded in death by two sisters, Shirley Liskey and Sheron Liskey Carrier. A funeral service will be held 11:00 on Friday afternoon, November 18, 2011 at the Kyger Funeral Home Chapel in Elkton with Rev. Debra Huffman officiating. Burial will follow in the Elk Run Cemetery. The family will receive friends from 7~8pm on Thursday at the funeral home in Elkton. Memorial contributions may be made to the American Diabetes Association, 4335 Cox Road, Glen Allen, VA 23060. See Husband Randolph's Obit

DOROTHY JEAN SHIFLET ROCHA
The Tyler Morning Telegraph, Tyler, TX on June 24, 2011


Services for Dorothy Jean "Dot" Rocha, 71, of Winona, are scheduled for 11 a.m. Saturday, June 25, 2011, in the chapel of Burks Walker Tippit Funeral Home with the Rev. Tony Watson officiating. She will be laid to rest in Tyler Memorial Park Cemetery. The family will receive friends at the funeral home 10 a.m. Saturday, one hour prior to service. Dot passed away on Thursday, June 23, 2011, in Winona. She was born Sept. 22, 1939, in Dunn to the late William Eugene and Goldie L. Price Shiflet. She lived in the Tyler area most all her life, had been self-employed, was a housewife and homemaker and was a member of the First Baptist Church, Winona. She was preceded in death by her husband, Gilbert Rocha. Survivors are three daughters and sons-in-law, Marla and Gary Phillips of Tyler, Darlene and Ralph Kingsley and Marita and Greg Rudd, all of Winona; a sister, Mary E. Burt of Shreveport, La.; six grandchildren; and 12 great-grandchildren.

DOROTHY L. THOMPSON SHIFLETT
Unknown newspaper, Nov 2011
Dorothy L. Shiflett, age 90 of Forest Park, Georgia, and a former Roman passed away on Friday evening, November 11th, 2011 at the residence in Forest Park. A native of Rome, Georgia, Mrs. Shiflett was born on January 6th, 1921, the daughter of the late Henry Luther "Luke" Thompson and the late Pearl Mavis Galloway Thompson. She had been a resident of Forest Park Georgia since 1974 and was of the Baptist Faith. Prior to retiring in 1983, Mrs. Shiflett was associated with Life of Georgia Insurance Company as a clerk underwriter. She was married on October 27th, 1939 to William Edward Shiflett who preceded her in death on March 2nd, 1996. Survivors include 2 daughters, Betty Westbrook and Patricia Anouilh both of Forest Park, Georgia; 3 grandchildren, Jeffrey Anouilh, Pam Hargrove and Robert F. Westbrook ; 3 great-grandchildren, Sarah Anouilh, Bo and Somner Hargrove; 7 great-great-grandchildren also survive as do a sister, Bobbie Faye Jenkins of Marietta, Georgia. Nieces and nephews also survive. Funeral services for Dorothy L. Shiflett will be held on Monday afternoon, November 14th, 2011 at 2 o'clock from the graveside of East View Cemetery with the Rev. Ray Miles officiating. Interment will follow in the family lot of East View Cemetery. Nephews will serve as active pallbearers. Fred Talley's Parkview Chapel Funeral Home, 2516 New Calhoun Highway NE, Rome, Georgia 30161, (706-291-9472) is serving the family of Dorothy L. Shiflett.
(source: www.talleysparkviewchapel.com)

DOROTHY L. SHIFLETT
The Daily Progress, Charlottesville, VA, Sat, Sep. 25, 2009
Dorothy L. Shiflett, 78, of Charlottesville, Virginia, died Thursday, September 24, 2009, at a local health care facility. She was born October 17, 1930, the daughter of the late John W. and Dora Wood Marshall. In addition to her parents, she was preceded in death by her husband, Charles G. Shiflett; and her sister, Mabel Marshall. Mrs. Shiflett was employed at the time of her death at The Supply Room Companies where she had worked for 18 years. She is survived by a son, Charles "Chuck" Shiflett; a sister, Lucille English and her husband, John; two grandchildren, Angela Gay Shifflett and her husband, Jeffrey Page Shifflett and Glen Dale Shiflett and his wife, Kim Frazier-Shiflett; two great-grandchildren, Amber Nicole Frazier-Shiflett and Alexander Neil Shifflett; and her former daughter-in-law, Barbara Heffernan. Dorothy was a very special "Nannie" to her beloved grandchildren and great grandchildren who will all miss her greatly. The family would like to extend a special thank you to her good neighbors of 50 years, Steward and Natalie Walton and Shelby and Michael Haigh, long time friends. They would also like to express their appreciation to the staff of The Cedars for their excellent care. To Patsy, Tina and all of the Hospice nurses, we will always be grateful for your loving care. A funeral service will be conducted 11 a.m. Monday, September 28, 2009, at the Teague Chapel with Dr. Alan Thompson officiating. Interment will follow at Holly Memorial Gardens. There will be a reception at Mount Moriah United Methodist Church in White Hall, Virginia following the interment. The family will receive friends from 4 until 5 p.m. Sunday, September 27, 2009, at Teague Funeral Home. Memorial contributions may be made to Hospice of the Piedmont, 675 Peter Jefferson Parkway, Suite 300, Charlottesville, Virginia 22911. Friends may sign the guest register at teaguefuneralhome.com.

DOROTHY MARGARET SHIFLETT
The Rome News-Tribune, Rome, GA, Mon, Dec. 21, 1992
Mrs. Dorothy Margaret Shiflett, 79, of 201 John Davenport Drive died Sunday evening at a Rome hospital after a long illness. Mrs. Shiflett was born in Polk County, March 5, 1913, daughter of the late John Z. Yates and Charisie Beck Yates. She was preceded in death by her husband, Robert S. Shiflett, March 30, 1972. Before retirement she was employed by Floyd Medical Center as dietary supervisor. She was a member of the New Canaan Baptist Church. Survivors include: four Sons, Brian Shiflett, Charles Shiflett and Ted Shiflett, all of Rome, and Tim Shiflett, Summerville; a sister, Mrs. Daisy Freeman, Rome; four grandchildren; two great-grandchildren; nieces and nephews. Funeral services will be at 11 a.m. Tuesday morning at New Canaan Baptist Church with the Rev. Doyal Ricks officiating. Interment will be at Oakland Cemetery.

DOROTHY MAE SHIFLETT
The Washington Post, Washington D. C. Jul. 9, 2009
On Tuesday, July 7, 2009 at her residence in Fairfax, VA. Beloved wife of the late John D. Shiflett; loving mother of Kenneth Shiflett(Etta), Shelby Newell and Ronald W. Shiflett. Dorothy is also survived by a brother Earl; nine grandchildren and nine great-grandchildren. A visitation will be held Saturday, July 11, 2009 from 12 noon until time of Funeral Service at 1 p.m. at FAIRFAX MEMORIAL FUNERAL HOME, 9902 Braddock Rd., Fairfax, VA. Interment to follow in Fairfax Memorial Park. www.fmfh.com

DOROTHY MAY SHIFFLETT TYHURST
The Colonial Funeral Home, Pocatello, ID


Dorothy May Tyhurst, 84, passed away Tuesday, January 29, 2012 at her home in Inkom, Idaho. She was the 2nd of 4 children of Charles and Lillian Shifflett. She graduated from Woodland High School in Sacramento, California. On May 16, 1948 she married Robert Tyhurst in Reno, Nevada. Together they had 4 children; Linda, Robert, Dennis, And Carl. Lived most of her life in California, mostly in Ripon where the children were raised. Moved to Inkom, Idaho May of 1999. She was a charter member of Hallmark, they even sent her flowers on her birthday. Over her lifetime she collected over 3000 Santa Clauses'. She was an AVID Santa Collector. She also enjoyed painting. She is survived by her children, Linda Tyhurst, Sparks, Nv, Robert (Judy) Tyhurst, Syracuse UT, Dennis (Deborah) Tyhurst, Inkom, ID, Carl (Tricia) Tyhurst, Helena, MT., Grandchildren; Kathy (Scott) Williams, Reno, NV, Kristy Bonilla, Sparks, NV, Samantha (Lance) Tyhurst, Boise, ID, Andy (Amanda) Tyhurst, Lathrop, CA, Sabrina (Brock) Tyhurst, Inkom, ID, Jay (Austin) Tyhurst, BIllings, MT, Alex (Cheri) Tyhurst, Helena, MT, Catelyn (Cris) Tyhurst, Butte, MT, great grandchildren; Taylor, Mariah, Austin Bonilla; Dawson Dillard; Case Tyhurst; Cadence Tyhurst; Mamie and Savanah Williams. She is preceded in death by her husband Robert Tyhurst, father Charles Shifflett, mother Lillian Shifflett, sisters Helen Ferria and Lila Taylor, and brothers Ralph Shifflett and Mervin Shifflett. A viewing will be held from 6-7:30PM on Thursday, January 31, 2013, at Colonial Funeral Home 2005 S. 4th Ave Pocatello, ID. Funeral services are tentatively scheduled for Tuesday in Ripon, CA. Burial will be held at the Ripon Cemetery. Arrangements are under the direction of Colonial Funeral Home of Pocatello and Eaton Family Funeral Services of Ripon.

DOROTHY SHIFLETT SLATER DILLON
Unknown Newspaper
SEQUIM _ Dorothy (Slater) Dillon, 78, Sequim, a former resident of Wenatchee, died Sunday, Jan. 3, 1993, in her home. She was born Feb. 9, 1914, to Howard and Velma (Charleton) Shiflett in Wenatchee. She received her early education in Wenatchee and married Earl Slater in 1932. They lived in Wenatchee, where they raised their family. He preceded her in death in 1961. She married Francis Dillon, and they lived in Sequim. He preceded her in death in 1987. She was also preceded in death by three sons and a daughter. Survivors include two sons, Earl Slater, Shelton, and Howard Slater, Sequim; a sister, Nola Simmons, Malaga; 15 grandchildren; and numerous great-grandchildren. Jones & Jones Funeral Home is in charge of arrangements.

DOROTHY SHIFLET BURGER
The Gazette, Colorado Springs, CO, Oct. 11, 1991
DOROTHY SHIFLET BURGER, 85, of Colorado Springs died Oct. 9, 1991. She was a homemaker and also had been a teacher in Peyton and Wigwam. Visitation will be from 2 to 9 p.m. Saturday at Swan-Law Funeral Home, 501 N. Cascade Ave. The funeral will be at 2 p.m. Sunday at First United Methodist Church, 420 N. Nevada Ave., with the Rev. Darrell Mount officiating. Cremation is planned. Swan-Law is handling arrangements. Mrs. Burger was born Dec. 30, 1905, in Wheeling, Mo., to J. Hines and Kittie (Moore) Shiflet. She had lived in Colorado Springs since 1920 and was a member of First United Methodist Church. She was a graduate of Colorado Springs High School and Colorado State Teachers College in Greeley. She also attended Colorado College. Mrs. Burger was married June 27, 1931, to Lawrence J. Burger, who survives. She also is survived by a daughter, Betty Lee Michel of Boulder; three grandchildren; and six great-grandchildren. Memorial contributions may be made to First United Methodist Church, 420 N. Nevada Ave., Colorado Springs 80903. NOTE: Picture is from a High School Yearbook and was not in the newspaper.

DOROTHY SHIFFLETT SCHNEIDER
The Daily Progress, Charlottesville, VA, Sun, Nov. 24, 2006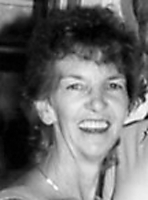 Dorothy Shifflett Schneider, 72, of Hopewell, formerly of Free Union, passed away November 25, 2006 in Richmond. She was born December 13, 1933 and was the daughter of the late William and Bessie Shifflett. She was also preceded in death by one son, Paul Dowdy; one grandson, Tommy Dowdy; four sisters, Lucille Rome, Gernie Hazlett, Gertie Woods, Bertha Via; six brothers, Pete, Roman, Roy, Raymond, Cecil and Elzie Shifflett. She is survived by her husband, Albert Schneider of Hopewell; one son, Frankie Dowdy of Hopewell; one granddaughter; five great grandchildren; two step-children; two step-grandchildren, numerous nieces and nephews; one sister, Avis Morris and her husband Ollie of Charlottesville. Dorothy was a devoted wife, mother and grandmother. She was a very jolly person who enjoyed doing crafts, quilting and playing bingo. The family will receive friends 2 to 4 and 6 to 8 p.m. Sunday at the Bliley Funeral Home, Chippenham Chapel, 6900 Hull Street Road, Richmond. A graveside service will be conducted at 12:30 p.m. Monday November 27, 2006 at Sunset Memorial Park, Chester, Virginia. The family would like to thank 3 very special friends, Charlotte, Bubbles and Hazel who took very good care of Dorothy.

DOROTHY SHIFFLETT TODD
The Daily Local, West Chester, PA, Fri, Mar. 8, 2013
Dorothy S. Todd of Nomttingham Dorothy S. Todd, 86 passed away Thursday, March 7, 2013 at Ware Presbyterian Village, Oxford. She was the wife of the late James Donald Todd. Born in Elkton, VA, she was the daughter of the late Roy T. Shifflett and Alice Lam Shifflett Wolf. Dorothy was a member of the Nottingham Greenstone Presbyterian Church, the Research Club and the Green Thumb Garden Club. She is survived by her two sons, James Alan Todd of Mahanoy City and Eric M. Todd of Nottingham; four grandchildren; six great-grandchildren; one sister, Margaret Bryson of Cochranville; and one brother, William Shifflett of Saegertown. She was preceded in death by a son, Mark Todd. Services will be private. In lieu of flowers, donations in Dorothy's memory may be made to the Oxford Public Library 48 S. 2nd St. Oxford, PA 19363. Arrangements are being handled by the Edward L. Collins, Jr. Funeral Home, Inc., Oxford, PA. On-line condolences may be made at www.elcollinsfuneralhome.com.

DOROTHY ANN SHIFFLETT
Kinston, NC
KINSTON - Dorothy Ann Shifflett, 63, of 1984 Gray Tilghman Road, died Monday, March 29, 2004. Funeral services will be held at 11 a.m. Friday, April 2, 2004, at the chapel of Garner Funeral Home with the Rev. Allen Ham officiating. Visitation will follow. She was preceded in death by her husband, William R. Shifflett. Survivors include her daughters Margaret L. Potter and husband, Bobby, and Mary Ann Castor and husband, Sergio, all of Kinston; son, Wilson Shifflett and wife, Patrica, of Kinston; three brothers, John T. Burgess of Manassas, Va., James Lang of Manassas Park, Va. and Richard Lang of Stanton Va.; nephew, John Martin of Texas; grandchildren, James, William, Steve, Rebecca, Jonathan, Margaret, Janice, Sue Ann, Wilson Jr., Kimberly, Shannon, Jamie; and great-grandchildren, Shannon, Marcus, Christopher, and Stan. Arrangements by Garner Funeral Home.

DOROTHY BRANNE SHIFFLETT
The Daily Progress, Charlottesville, VA, Thu, May 27, 2010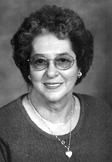 Dorothy Branne Shifflett, of Culpeper, Virginia, passed away at Hospice of the Piedmont in Charlottesville, Virginia, on Tuesday, May 25, 2010, at the age of 80. Mrs. Shifflett was born on January 14, 1930, to Manis and Anna Shifflett Shifflett in Charlottesville, Virginia. She retired from Blue Bell in Madison, Virginia, was a member of St. Stephen's Episcopal Church in Culpeper, Virginia, enjoyed quilting, gardening, canning and doing for others, especially her family. Surviving Mrs. Shifflett are her children, Norma Sue Kinsey of Manassas, Virginia, Daniel Shifflett of Culpeper, Virginia, Judy Hebb and her husband, Dennis, of Odenton, Maryland, and Teresa Harlow and her husband, Kerry, of Cedar Park, Texas; her grandchildren, Melissa Weyand and her husband, Jamie, of Crofton, Maryland, Bradley Rupard and his wife, Kristy, of Crofton, Maryland, Kellie Starkie and her husband, Devon, of Centreville, Virginia, Katie Hebb of Davidsville, Maryland, Courtney Harlow and Kelsey Harlow, both of Cedar Park, Texas; five great-grandchildren; her siblings, Ruby Carven, Betty Marshall, Joyce Conley, Manis Shifflett Jr. and James Shifflett; her close and special friends, Jocie Mills, Jackie Powell and Mr. and Mrs. Billy Powell. Her husband, James Henry Shifflett; her parents; and her siblings, Lizzie Morris, Lena Hunt, Cennie Morris, Bertha Morris and Mattie M. Morris, preceded Mrs. Shifflett in death. Funeral services will be held at St. Stephen's Episcopal Church in Culpeper, Virginia, 11 a.m. Saturday, May 29, 2010, with the Reverend Michael Gray and the Reverend Brad Jackson conducting the service. Interment will follow at Holly Memory Gardens, 3251 Seminole Trail, Charlottesville, VA 22911. The family will receive friends from 6 until 8 p.m. Friday, May 28, 2010, at Clore-English Funeral Home. Memorial contributions may be made to the Hospice of the Rapidan, P.O. Box 1715, Culpeper, VA 22701 or to the Hospice of the Piedmont, 675 Peter Jefferson Parkway, Suite 300, Charlottesville, VA 22911. Online condolences may be offered by visiting clore-english.com. The family has entrusted Clore-English Funeral Home, 11190 James Monroe Highway, Culpeper, VA 22701 with these arrangements.

DOROTHY BELLE SHIFLETT BARTON
The Reno Gazette-Journal, NV, Feb. 20, 2001
Dorothy Belle Shiflett Barton, 79, died Feb. 19, 2001, at Life Care Center of Reno. A native of Stillwater, Okla., she was born Sept. 25, 1921, to Hubert and Elva (Angus) Shiflett and had lived in Reno for the past 48 years, coming from Arkansas City, Kan. Mrs. Barton was a PBX Operator, retiring from the City of Reno Police Department in 1983. She graduated from Dover High School, Dover, Okla., and attended Southwestern College, Weatherford, Okla. Son, Ken, died in 2000 and a sister, Jean Rowley and brother, Rex Shiflett, preceded her in death. Surviving are husband, Kenneth M. of Reno daughter, Marian Miller of Sparks son, Bill Ohlhausen of San Diego sister, Kathy Barnes of Oklahoma City four grandchildren and several nieces and nephews. A funeral is scheduled for 2 p.m. Thursday at O'Brien-Rogers and Crosby Funeral Home, 600 W. Second St., with burial at Sierra Memorial Gardens. A memorial is being established with VistaCare Foundation, 6225 Neil Road, Suite 201, Reno 89511.

DOROTHY BRYANT SHIFLETT
The Hamrick Funeral Home, Staunton, VA
Dorothy Bryant Shiflett, 90, passed away late in the evening on Tuesday May 8, 2007 in Martinez, CA, after a lengthy illness. She was born March 11, 1917, in Fordwick, VA, a daughter of the late Shelton and Cindy Hazlett Bryant and spent much of her early life in Augusta County. In 1935, she was united in marriage with Woodrow Wilson Shiflett; the couple shared a union of 36 years prior to his death in 1971. During World War II, Dorothy served her country in the Women's Auxiliary Army Corps. She later pursued a career as a cosmetologist after she and her husband moved to Akron, OH in 1944. Her only child, Woodrow Keith Shiflett, by whom she is survived, was born in 1953; he became and remained the delight of her long life. Following the death of her husband, she spent her later years living near her son in Houston, TX, the Los Angeles area, Edmonton, Alberta, Canada, and most recently the San Francisco Bay area in California. A woman of determination, she will be remembered for her strong character and quick wit. A Graveside Service will be held on Monday May 21, 2007 at 1:00 P.M. in Thornrose Cemetery, Staunton, with Reverend Gerald A. Przywara, officiating. In lieu of flowers, contributions may be made to the American Cancer Society or a Hospice Organization of your choice. Relatives and friends wishing to share a memory or express condolences to the family are invited to visit www.hamrickfuneralhome.com Arrangements have been entrusted to the Hamrick Funeral Home, 18 West Frederick Street, Staunton.

DOROTHY ELEANOR ADA RICE SHIFFLETT
The Daily Press, Hampton Roads, Va., June 5, 2003
NEWPORT NEWS - Dorothy Eleanor Ada Rice Shifflett, 81, of Newport News, passed away Wednesday, June 4, 2003, at her home. Born in Bedford County , Va., on March 21, 1922, she had two loving parents and 12 brothers and sisters who preceded her in death. She had a very giving spirit, always looking for ways to serve others. She donated her body as an anatomical gift to Virginia Anatomical Services for research, in hopes that others could be helped by her gift. The impact she had on others during her life, through her service to church, family, and community, has been tremendous. She is survived by her husband, Arthur Welmon Shifflett and her two children, John Shifflett and Grace Burgess, and five grandchildren, Michele Reed, Jeffrey Busby, Robin Busby, Christopher Shifflett, and Kari Shifflett. A memorial service will be held at Faith Baptist Church, 100 Blackburn Lane, Hampton, Va., at 2 p.m. on Saturday, June 7. In lieu of flowers, donations may be made to Faith Baptist Church or the American Cancer Society.

DOROTHY F. SHIFFLETT SPART
The Daily News Record, Harrisonburg, VA, Thu, Nov. 9, 1967
Mrs. Spart Rites
The funeral for Mrs. Dorothy F. Spart, 62, of Washington, D.C. was conducted Monday in Washington with burial in Cedar Hill Cemetery there. Mrs. Spart, a native of Harrisonburg, died Nov. 2 in Washington where she had lived a number of years. She was a daughter of the late Daniel and Margaret Greer Shifflett and was a member of the Brethren Church. She was the widow of James Spart. Survivors include a son, James D. Spart of Washington; four sisters; four brothers, and four grandchildren.

DOROTHY SHIFFLET
The Auburn Journal, CA, Feb 2004
Dorothy J. Shifflet died in Roseville on Feb. 4, 2004 at the age of 77. Born Oct. 7, 1926, in Heavener, Okla., she was a Placer County resident for 25 years and worked for the UAW Local 560 for 20 years. She enjoyed bowling and square dancing along with playing cards. She was a member of the First Congregational Church and the Widowed Persons Association. She is survived by her sons, Martin McGuire of San Jose and Timothy McGuire of Boulder Creek; sister Jo Dean Roy of Missouri; three grandchildren; two great-grandchildren; and many nieces and nephews. She was preceded in death by her husband, Donald Shifflet, in 2001. Arrangements handled by Sierra Foothills Funeral Service of Auburn.

DOROTHY L. SHIFFLETT
Dorothy L. Shifflett of Charlottesville, 80, passed away at a local nursing home on Monday, February 18, 2008. She was born December 7, 1927, in Albemarle County to the late Walter G. and Temple McDaniel Lamb. She was preceded in death by her husband, Russell I. Shifflett. She is survived by two daughters, Christine Jenkins and her husband, Tommy, of Gordonsville, and Tammy Shifflett; and three step grandchildren, Timmy Jenkins, Eddie Jenkins and Joanne Thompson. Mrs. Shifflett was a homemaker and caregiver and enjoyed her family. A graveside funeral service will be held 11 a.m. Thursday, February 21, 2008, at Pocosan Mountain Family Cemetery with pastor Roger Bevins officiating. According to Mrs. Shifflett's wishes, there will be no viewing . Special thanks to the staff of Cedar Nursing Home for their loving care of Mom. Ryan Funeral Home is in charge of arrangements.

The Kingsport News, Kingsport, TN, Tue, Mar. 30, 1943
DOROTHY LEE SHIFFLETT
Harrisonburg, Va.— Dorothy Lee Shifflett 12 year old fifth grade pupil at the Linville Edom school near here died from a heart attack this afternoon a minute after she sat down at her desk, Principal Paul G. Kline said. Kline and other instructors tried artificial respiration until the physician arrived. Kline said the child had never been ill and was in an unusually bright frame of mine in the morning other pupils told him. Note: This is the d/o Clyde Zirkle Shifflett and Susan Sheahan.

DOROTHY LOUISE SHIFLETT ARMSTRONG
The Daily Progress, Charlottesville, VA, Oct. 16, 2003
Dorothy Louise (Shiflett) "Honey Bee" Armstrong, 59, of 1953 Seqouar Dr., Charlottesville, died Tuesday evening (October 14, 2003). Born July 6, 1944, in Waynesboro, she was a daughter of Arthur and Ethel (Fisher) Shiflett. She is survived by her husband, Kenneth Lyle Armstrong, whom she married on December 19, 1964; a son, Kevin Armstrong and wife Heidi of Charlottesville; two daughters, Janet Piner Springel and husband, Randy of Staunton, and Lori Stone and husband Wes of Stuarts Draft; two sisters, Diane Wiekel of Lyndhurst and Becky Painter of California; three brothers, David Shiflett of Waynesboro, Jeffrey Shiflett of Fishersville, and Pete Shiflett of Baton Rouge, La.; and five grandchildren, Somer Stone, Seth Stone, Brandon Piner, Aaron Springel, and Tripp Kirby. A funeral service will be conducted 10 a.m. Friday, October 17, 2003, in Bear Funeral Home by the Rev. Jay C. Morgan, with burial in Deerfield Community Cemetery. Active pallbearers will be Wes Stone, Randy Springel, Rodney Piner, and Jacob Larew. Flower bearers will be friends, nieces, and nephews attending the service. The family will receive friends from 7 to 8 p.m. tonight in the funeral home. Memorials may be made to the American Diabetes Association, P. O. Box 2680, N. Canton, Ohio 44720.

DOROTHY LUCILLE SHIFLETT
The Pantagraph, Bloomington, IL, Jun. 12, 1991
CHENOA - Dorothy Lucile Shiflett, 76, of Heritage Manor Nursing Home, El Paso, died at 6:55 a.m. yesterday (June 11, 1991) at Brokaw Hospital, Normal. Her funeral will be at 10:30 a.m. Thursday at Duffy-Pils Memorial Home, Chenoa, the Rev. Grant Sension officiating. Burial will be in Chenoa Cemetery. Visitation will be from 6 to 8 p.m. today at the memorial home. Mrs. Shiflett was born Sept. 19, 1914, in Lexington, a daughter of William and Grace Hurst Barnard. She married Henry Burrel Shiflett July 31, 1937, in Lexington. He survives at Heritage Manor Nursing Home, El Paso. Also surviving are two sons, Vernon and Roger, both of Chenoa; two brothers, Edmund R. Barnard, Normal; and Donald Barnard, Hudson; four sisters, Edna Cheatham and Margueriete Kewley, both of Normal; Mina Potter, East Peoria; and Helen Anderson, Hudson; and five grandchildren. She was preceded in death by two brothers. Mrs. Shiflett lived her entire life in Lexington and Chenoa. She worked as a machine operator at Gray Metal Inc. in Chenoa for 10 years and at Chenoa Locker for five years. Memorials may be made to Chenoa Ambulance Service or Heritage Manor Nursing Home, El Paso.

DOROTHY MAE SHIFLETT
Dorothy Mae Shiflett passed away on Tuesday, July 7, 2009 at her residence in Fairfax, Virginia. Beloved wife of the late John D. Shiflett; loving mother of Kenneth Shiflett (Etta), Shelby Newell, and Ronald W. Shiflett. Dorothy is also survived by a brother, Earl; nine grandchildren and nine great-grandchildren. A visitation will be held on Saturday, July 11, 2009 from Noon until time of service at 1:00 p.m. at Fairfax Memorial Funeral Home, 9902 Braddock Road, Fairfax, Virginia. Interment to follow in Fairfax Memorial Park.

DOROTHY MARY SHIFFLETT WILLIAMS
The Daily Progress, Charlottesville, VA, Fri, Apr. 4, 2014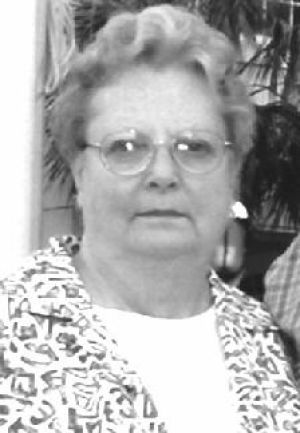 Dorothy Mary Shifflett Williams On Tuesday, April 1, 2014, Dorothy Mary Shifflett Williams accepted her wings surrounded by her family at her home. She was a loving wife, mother, grandmother, sister, and friend. Her great passions were her flowers and her wind chimes. She could make anything grow and bloom. Her family was always her greatest pride, especially her grandkids. Born May 9, 1937, in Madison County, she was a daughter of the late Dewey and Susie Breeden Shifflett. She was also preceded in death by two sons, Wendell and Dennis Knighting; a brother, Phillip Shifflett; and a sister, Nina Dyer. Mrs. Williams is survived by her husband, Memory Williams of Orange; two daughters, Tonya Lamb and friend, Dennis Poindexter, of Barboursville, and Kathryn Whitlow and husband, Barry, of North Carolina; a son, Robert Knighting of Orange; two step-sons, Raymond Williams of Axton and Memory Williams Jr. of Ashland; a daughter-in-law, Donna Knighting of Orange; a brother, Dewey Lee Shifflett of Winchester; two sisters, Betty Godlove of Winchester, Virginia, and Gallihugh of Orange; 14 grandchildren; and nine great-grandchildren. Funeral services will be held Saturday, April 5, 2014, at 2 p.m. at the Preddy Funeral Home Chapel in Orange, with burial to follow in Madison Memorial Gardens, Pratts. Pastor James Shifflett will officiate. The family will receive friends on Friday, April 4, 2014, from 6 until 7 p.m. at the funeral home. The family would like to extend a special thank you to family and friends who have been by our sides throughout her sickness, especially her best friend, Juanita White and the Hospice of the Rapidan. The family requests that in lieu of flowers, memorial contributions be made in her name to The Hospice of the Rapidan, P.O. Box 1715, Culpeper, VA 22701.
Note: Virginia, and Gallihugh should be Virginia Gallihugh

DOROTHY MITCHELL SHIFFLETT
The Baltimore Sun, Baltimore, MD, Feb. 3, 1936
SHIFFLETT -- On January 31, 1936, Dorothy M. (nee Mitchell), beloved wife of Frank W. Shifflett. Remains may be viewed at the home of Richard W. Meyer, 1620 Ashburton street, until Sunday at 3 p. m.; thence to St. Stephen's Church, West North and Warwick avenues, where remains will lie in state until Monday at 9 a. m. Church service and interment private.

DOROTHY M. MCKENNA SHIFFLETT
The News Virginia, Strasburg, VA
On Saturday, July 30, 2011, Dorothy M. Mckenna Shifflett, 89, went to be with our Lord and Savior Jesus Christ. She passed at home, in the home of Mike and Bernice Shifflett. Dorothy was born on July 26, 1922, in Townsville, Australia, the daughter of the late Joseph F. Mckenna and Robina S. Methven. On July 23, 1942, she was married to James C. Shifflett, as a war bride in Townsville, Australia. On April 26, 1946, she and children, Margie and Joe, came to America on the United States Ship Mariposa. She was well known as a waitress and hostess at the Southern Restaurant and the Red Carpet Inn. In addition to her parents, she was preceded in death by her sisters, Martha, Vera, Elizabeth, and Kathleen; brothers, Francis, John, Robert, and Edward, all of Townsville, Australia; her husband of 48 years, in 1990; and her sons, Timo of Townsville, Australia, George C. and James C. Jr. of Waynesboro; and a grandson, Mark Martin of Staunton. She is survived by one brother, William of Brisbane; and sister, Theresa of Townsville, Australia; her daughter, Margie and Howard May, with children, Jeff May and Tonya Hodge of Waynesboro; son, Joe and Sharon Shifflett of Arlington, Washington, with children, Tony, Timmy, and Kurt; daughter, Linda Eder of Waynesboro, with daughter, Vicki Crennan of Long Island, New York; daughter, April Bailey of Waynesboro, with her sons, Danny L. Bailey Jr. of California, and Anthony P. Brown of Texas, and friend Oris Brown; daughter, Donna and Morrison Mooneyham of Staunton, with her children, Kevin Martin and Megan Mooneyham of Staunton; daughter, Kara and Dennis Kolbaba of Topeka, Kansas, with her children, Chris, Misty, Matthew, Keely, and Michael, all of Topeka, Kansas; son, Michael and Bernice Shifflett of Waynesboro, and their children, Michelle of Staunton and Michael of Waynesboro; son, Terry Shifflett of Waynesboro, with his children, Angel, Elizabeth, and Ashley of Waynesboro; son, Greg Shifflett of Waynesboro; daughter, Debbie and Marvin Painter of Waynesboro, with their daughter, Jessica of Norfolk; and numerous great-grandchildren. A graveside service will be conducted at 2 p.m. Tuesday, August 2, 2011, at Augusta Memorial Park, for family and friends, with Chaplain Mark Westebbe officiating. Friends will be received at any of the children's homes. Memorial contributions may be made, in Dorothy's memory, to the Hospice of the Shenandoah, P.O. Box 215, Fishersville, VA 22939. Arrangements have been entrusted to Reynolds Hamrick Funeral Homes. Relatives and friends may share memories and sign the guest register book online at www.reynoldshamrickfuneralhomes.com

DOROTHY M. GREENE DOBSON SHIFLET
The Bloomington Herald-Telephone, Bloomington, Monroe Co., IN, Jun. 8, 1975
Dorothy M. Greene (Dobson) Shiflet, 65 610 W. Wylie St., who died 2:20 a.m. Saturday at the Bloomington Convalescent Center. Born on March 19, 1910, she was the daughter of Walter B. Dobson and Susan (Clipp) Dobson. She was a member of the Church of Christ and was a retired cook from Hunter School. Survivors include her husband Harold Shiflet, Sr., at home, two daughters, Mrs. Harold Butcher, 1504 Fairwood Dr., and Mrs. Robert Stephens, R. 8 Bloomington; five sons, Donald Shiflet, 707 W. Howe St., Harold Shiflet Jr., 403 N. Dunn St., Jack E. Shiflet, 5000 S. Ind. 37, Robert D. Shiflet, 3718 Tapp Rd., and William R. Shiflet, R. 4 Bloomington; 18 grandchildren and four great-grandchildren. She was preceded in death by two children, Mary Ann and Paul Edward Shiflet, and one grandson Jerome Shiflet. Funeral services will be 3 p.m. Monday at the Greene and Harrell Chapel with the Brother Charles M. Benninghoff presiding along with Brother Elza Harris. Burial will follow in the Valhalla Cemetery. Friends may call from 2 p.m. to 4 p.m. and 6 p.m. to 9 p.m. today and from 9:30 a.m. until time of service Monday at the funeral home.
See Husband Harold's Obit

DOROTHY M. SHIFFLET
The St. Petersburg Times, Tampa, FL, Aug. 19, 2000
SHIFFLET, DOROTHY M., 58, of Brooksville, formerly of Tampa, died Thursday (Aug. 17, 2000) at St. Joseph's Hospital, Tampa. Born in Prince George's County, Md., she was a longtime resident of Tampa before recently moving to Brooksville. She was a dietary aide for Vencor Hospital, Tampa. She was Catholic. Survivors include a son, David Prather, Inverness; four daughters, Victoria Joiner and Pat Mullen, both of Plant City, Brenda Rodgers, Brooksville, and Erica Bogle, Lakeland; her mother, Mary Shifflet, Brooksville; a brother, Claude Shifflet, Callahan; two sisters, Charlotte Souder, Madison, Md., and Patsy Beall, Sanford; 12 grandchildren; and two great-grandchildren. Turner Funeral Homes & Crematory, Brooksville. See Brother Charles's obit See Mother Mary's obit

DOROTHY M. SHIFFLETT WOOD
The Daily Progress, Charlottesville, VA Mar. 01, 2001
Dorothy M. Wood, 75, of Stanardsville, died Tuesday, Feb. 27, 2001, at her home. She was born March 29, 1925, in Nortonsville, a daughter of Kye Shifflett and Maggie Roberts Shifflett. She was the loving wife of the late Fred Manis Wood Sr. for 56 years. She is survived by her four beloved children, Fred M. Wood Jr., Ronnie Ray Wood, Nelline Mae Keiser and Rodger Dean Wood, all of Stanardsville; a brother, Bobby Shifflett; a sister, Wilma Shifflett Cook, both of Rochwell, N.C.; and 18 grandchildren, 19 great-grandchildren and three great-great-grandchildren. A funeral service will be held at 3 p.m. Saturday at Ryan Funeral Chapel in Quinque, with the Rev. David Allison officiating. Interment will follow in Chestnut Grove Cemetery. The family extends a special heartfelt thank you to Hospice of the Piedmont and suggests contributions be given in Mrs. Wood's name to Hospice of the Piedmont, 1490 Pantops Mountain Place, Suite 200, Charlottesville, Va. 22911.

DOROTHY MAE LAMB
The Daily Progress, Charlottesville, VA, Thu, Aug. 17, 2006
Dorothy M. Lamb, 84, of Ruckersville, passed away on Tuesday, August 15, 2006. She was born on November 21, 1921, in Greene County, a daughter of the late Jesse and Katie Shifflett. In addition to her parents, she also was preceded in death by a sister, Gladys Taylor; and a brother, Junior Shifflett. She is survived by her husband, Harry L. Lamb; a son, Clifton Lamb and his wife, Patricia, of Orange, Massachusetts; four sisters, Ruby Roach and Bernice Deane, both of Stanardsville, Virginia, Marie Drummer of Charlottesville, Virginia, and Doris Shifflett of Rockville, Maryland; two brothers, Vernon Shifflett of Charlottesville, Virginia, and Otis Shifflett of Stanardsville, Virginia. The family will receive friends from 1 until 2 p.m. Friday, August 18, 2006, at the Ryan Funeral Home. A funeral service will be held 2 p.m. Friday, August 18, 2006, at the Ryan Funeral Home chapel with Brother Buzzy Deane and Brother Eddie Deane officiating. Interment will follow at Holly Memorial Gardens. Ryan Funeral Home is in charge of arrangements.
See Husband Harry's Obit See brother James's obit

DOROTHY MAE ROACH
The Daily Progress, Charlottesville, VA, Aug. 31, 1996
Dorothy Mae Roach, 39, of Elkton, died Wednesday, Aug. 28, 1996 in Grottoes. She was born June 27, 1957, in Charlottesville, a daughter of Geneva Shifflett of Stanardsville and the late William Onnie Shifflett. Besides her mother, she is survived by her husband, Carl Wade Roach of Elkton; two daughters, Joni Lee Stepp of Stanardsville and Melissa Sue Roach of Elkton; two grandchildren, Dustin William Stepp and Megan Nicole Stepp of Stanardsville; two brothers, William Edward Shifflett and Troy Gilbert Shifflett, both of Stanardsville; and a sister, Rita Pearl Shifflett of Stanardsville. Mrs. Roach was employed by James Madison University and was a member of Sandy Bottom Pentecostal Church. A funeral service will be held at 2 p.m. Sunday at Sandy Bottom Pentecostal Church with interment in the church cemetery. The Rev. Edwin "Buzzy" Deane will officiate. The family will receive friends from 7 to 9 p.m. tonight at Sandy Bottom Pentecostal Church. Ryan Funeral Home, Quinque, is in charge of arrangements.

DOROTHY MAE SHIFLETT KNIGHT
The News Virginian, VA, Fri, Dec. 30, 2011
Dorothy May (Shiflett) Knight, 75, wife of Charles Henry Knight, of Staunton, died on Wednesday, December 28, 2011, at the Hospice House of Shenandoah. She was born on October 14, 1936, in Augusta County, the daughter of the late Joseph Edward and Lillian Frances (Clark) Shiflett. Mrs. Knight was employed as a registered nurse at Waynesboro Hospital and Augusta Medical Center. She was a member of Calvary Baptist Church. In addition to her husband, to whom she married on March 13, 1958, family includes two sons, Randy Knight and Greg Knight; seven grandchildren, Casey Renee Knight, Christopher Ryan Knight, Rebekah Mae Knight, Joshua Daniel Knight, Rachel Grace Knight, Abenezer Samuel Knight, and Teshale Gregory Knight. She was preceded in death by a brother, Joseph Shiflett Jr. A funeral service will be conducted at 11 a.m. Saturday, December 31, 2011, at Calvary Baptist Church, by the Pastors Bobby Campbell and Randy Spencer. Burial will follow at the Barren Ridge Church of the Brethren Cemetery. Active pallbearers will be John Birchfield, Billy Reed, James Showalter, Donnie Meeks, Richard Byram, Garner Byram, Mike Hagenseeker, and David Meeks. The family will receive friends from 6 until 8 p.m. Friday, December 30, 2011, at Henry Funeral Home. Condolences may be sent to the family at www.henryfuneralhome.net.

DOROTHY MAE SHIFLETT
The Daily Progress, Charlottesville, VA, Fri, Oct. 29, 2010
The Lord has called his child home. Dorothy M. Shiflett went to her heavenly home on Wednesday, October 27, 2010. She was born on August 8, 1916, in Rockingham County, the eldest child of the late Elzie Williams and Lillie Shifflett Williams. She was the wife of the late George L. Shiflett, they spent 63 years together. Also preceding her in death were a sister, Lena Stinson; two brothers, Roy Williams and Irvin R. Williams; her son, Shirley L. Shiflett; and a grandson, Larry W. Belew. Mrs. Shiflett was retired after 29 years of service from Acme Visible Records of Crozet, Virginia, and was a member of Rivanna Baptist Church. Mrs. Shiflett enjoyed gardening, both vegetables and flowers, quilt making and cooking. No one has been able to replicate her breakfast gravy, fried potatoes, chicken, potato salad or turkey dressing. She is survived by two daughters, Marie S. Belew and her husband, Lacy, of Charlottesville, Virginia, with whom she resided, their daughter, Margaret Sipe and her husband, Richard, of Charlottesville, Virginia, their daughter, Cristy Bodie, and her sons, Vaughn and Vincent Bodie, who brought out a twinkle in their great-great-grandmother's eye; Margaret Shiflett and her husband, Richard of Charlottesville, Virginia; their daughter, Ivy Capar and her husband, Allan, and their children, Paulina and Wesley; one son, James W. Shiflett and his companion, Freida Shifflett, of Charlottesville, Virginia; one daughter-in-law, Pauline Shiflett, her children, Carolyn Woodard, and her husband, Donald, their daughters, Shirley and Dawn and their families, Kathy Jernigan, her sons, Andy and Randy and their families, all of Smithfield, North Carolina, and Linwood "Tom" Shiflett and his wife, Rita, and their son, Cody, of Selma, North Carolina. Mrs. Shiflett had a total of five grandchildren, thirteen great-grandchildren, two great-great-grandchildren; and two sisters-in-law, Loraine Williams and Earline Shiflett, both of Charlottesville, Virginia. Her extended family members and friends are too numerous to list. A funeral services will be conducted 1 p.m. Saturday, October 30, 2010, at the Teague Chapel with the Reverend Larry Wingfield officiating. Interment will follow at Holly Memorial Gardens. The family will receive friends from 7 until 8 p.m. Friday, October 29, 2010, at Teague Funeral Home. Memorial contributions may be made to Rivanna Baptist Church, 1819 East Market Street, Charlottesville, Virginia 22902 or to the Charlottesville/Albemarle Rescue Squad, Post Office Box 160, Charlottesville, Virginia 22902. Friends may sign the guest register at teaguefuneralhome.com. NOTE: The Margaret Sipe is a granddaughter not a daughter

DOROTHY MARIE SHIFFLETT
The Daily News Record, Harrisonburg, VA, Wed, Jan. 14, 2004
Dorothy Marie Shifflett, 77, of Shenandoah, died Monday, Jan. 12, 2004, at Rockingham Memorial Hospital in Harrisonburg. She had been in failing health for the past several years. Mrs. Shifflett was born May 18, 1926, in Rockingham County, and was the daughter of the late George Vernon and Edna Leigh Merica. She was a homemaker and was employed at Genie in Shenandoah before retiring. On Feb. 23, 1949, she married Ivan C. Shifflett Sr., who survives. Also surviving are two sons, Ivan C. "Butch" Shifflett Jr. of Harrisonburg and Gary Wayne Shifflett of Elkton; three daughters, Paula Faye Purdham, Brenda Kay Tappy and Beverly Jo Emerick, all of Shenandoah; a brother, Frank Merica of Tennessee; 15 grandchildren and 11 great-grandchildren. The Rev. Ralph Green will conduct the funeral 2 p.m. Thursday at the Kyger Funeral Home in Elkton. Burial will follow at Eastlawn Memorial Gardens near Harrisonburg. The family will receive friends from 7 to 8 this evening at the funeral home. Friends may also call at the home of her daughter, Paula Purdham, at any time. Memorial contributions may be made to the Shenandoah Rescue Squad, 544 Fourth St., Shenandoah, Va. 22849.

DOROTHY MAY SHIFFLETT
The Virginian Pilot, Apr. 8, 2006
VIRGINIA BEACH - Dorothy May Shifflett, 86, of the 3800 block of Sunstream Pkwy., went to be with the Lord April 7, 2006. She was born Sept. 11, 1919, in Glassport, Pa., to Ernest and Ella Stine. She was a member of Glad Tidings Assembly of God, was active in the Senior Citizens Club and was a greeter on Sunday mornings. She was preceded in death by her husband, Delbert Shifflett. Left to cherish her memory are her two loving daughters, Mary Stone and Donna Shifflett, both of Virginia Beach; six grandchildren; six great-grandchildren; and one great-great-grandchild. The family will receive friends from 3 to 4 p.m. Sunday at Kellum Funeral Home, Rosewood Chapel. A graveside service will be held at 2:30 p.m. Monday at Rosewood Memorial Park. Condolences may be made to the family at www.kellumfuneralhome.com.

DOROTHY MILDRED SHIFLETT SORRELLS
The News Leader, Staunton, Augusta Co., VA, May 3, 2007
STAUNTON — Dorothy Mildred (Shiflett) Sorrells, 80, wife of Thomas J. Sorrells of 1192 Blandford St., Staunton, died Tuesday evening, May 1, 2007, in Augusta Medical Center in Fishersville. She was born May 30, 1926, in Albemarle County, a daughter of the late Robert E. and Jennie Mary (Hall) Shiflett. Prior to retirement, Mrs. Sorrells was employed by American Safety Razor for 33 years. In addition to her husband, family members include a son and daughter-in-law, Donald W. and Carolyn B. Sorrells of Staunton; three brothers, Leonard Earl Shiflett of Baltimore, Md., Clyde Shiflett of Ruckersville and Irvin Shiflett of Pennsylvania; three sisters, Edith Carrier of Baltimore, Lucille Fridley of Augusta Springs and Estelle Shifflett of Charlottesville; a grandchild, Anna Nicole "Nikki" Sorrells of Waynesboro and her boyfriend, David Wolfe; a great-grandchild, Dylan Sorrells; two step great-grandchildren, Ashlyn and Troy Wolfe; and a special niece, Joan Dossand her husband, Ron. She was preceded in death by two brothers, Gilmer and Sherman Shiflett, and three sisters, Beulah Dabrowski, Alma Parker and Betty Leake. A graveside service will be conducted at 2 p.m. Saturday, May 5, 2007, in Oak Lawn Mausoleums and Memory Gardens. Active pallbearers will be Charles "J.P." Fridley, Peter McCray, Buzz Boeticher, Gary Bartolacci, Grover Spradlin, Wayne McLain and Gary Corbett. The family will receive friends from 7 until 8:30 p.m. Friday, May 4, 2007, at Henry Funeral Home. Condolences may be sent to the family online at www.henryfuneralhome.net.

DOROTHY MILDRED SHIFFLETT WALTON
The Dundalk Eagle, Dundalk, MD, Thu, Feb. 28, 2008
Former longtime Dundalk resident Dorothy Mildred Walton (nee Shifflett) died at the Genesis Franklin Woods Center in Rosedale. She was 90. Mrs. Walton, a native of Green County, Va., worked at the tin mill of Bethlehem Steel before becoming a homemaker. She lived in Dundalk for many years before moving to Genesis Franklin Woods, where she had been for 20 months. Mrs. Walton was a member of Dundalk Church of the Brethren and the church's Sunshine Circle club. She was preceded in death by her husband of 40 years, Amos Walton, brothers George and Roy Shifflett and sister Carrie Bruce. She is survived by daughters Gloria Davies and Carolyn McCraw, four grandchildren and five great-grandchildren. A funeral service was held at Duda-Ruck Funeral Home on Feb. 13, followed by interment at Gardens of Faith Cemetery.

DOROTHY N. SHIFFLETT
Unknown newspaper Sep. 1, 2001
DINWIDDIE COUNTY, Va. - Dorothy N. Shifflett, 76, of Dinwiddie County died Friday, Aug. 31. 2001, at Southside Regional Medical Center, Petersburg, Va. Born in Spartanburg, where she had resided since 1966 and was a retired Civil Service Employee from Fort Lee, Va. Surviving are widower, Jeff "Chief" Shifflett Jr. of Dinwiddie County; daughters, Cathy Garrett of Hanover, Va., and Stephanie Lamm of Dinwiddie; sons, Stephen Shifflett of California, Jeff B. Shifflett of Highland Springs, Va., and Kenney Shifflett, Kevin Shifflett and Keith Shifflett, all of Dinwiddie County; 11 grandchildren; and two great-grandchildren. He was preceded in death by two sons, Daniel and Michael Shifflett. Graveside services are at 11 a.m. Tuesday at Southlawn Memorial Park Cemetery, Prince George County by the Rev. Terry L. Harper. The family will receive friends at the Petersburg Virginia Chapel of J. T. Morriss & Son Funeral Home from 7 to 8:30 p.m. Monday.

DOROTHY [ROSE] SHIFLETTE PLANT
The Worcester Telegram & Gazette, Worcester, MA, May 17, 2007
Dorothy (Rose) Shiflette Plant, 90, formerly of Douglas Road, died Friday, May 11, 2007, in the Beaumont Nursing Home, Whitinsville. She was the wife of the late Charles Plant, who died in 1973. Her first husband, the late Vincent R. Shiflette, died in 2000. Mrs. Plant had worked as a Home Health Aide in Worcester. She was born in Millbury on October 21, 1916, daughter of the late Edgar and Svea (Peterson) Rose and was raised and educated in Worcester. A resident of Whitinsville for over 30 years, she had previously lived in Auburn. She was a member of the Trinity Episcopal Church in Whitinsville and had previously attended St. Matthew's Church in Worcester. She was a loving grandmother and great-grandmother, avid Boston Red Sox fan, and also enjoyed visiting with friends and family. She had also been a volunteer at St. Patrick's Church in Whitinsville. Mrs. Plant is survived by two daughters, Lois J. Wesgan of Douglas and Linda Richardson of Whitinsville; one sister, Carol J. Akers of South Carolina; 5 grandchildren; 4 great-grandchildren; and nieces and nephews. Funeral services will be held will be private. Memorial donations may be made to the Alzheimers Unit Assc., Beaumont Skilled Nursing Center, 85 Beaumont Drive, Northbridge, MA 01534. Arrangements under the direction of BUMA FUNERAL HOMES. bumafuneralhome.com

DOROTHY SHIFFLETT SPROUSE
The Daily Progress, Charlottesville, Va., Oct. 8, 1986
Dorothy Shifflett, Sprouse, 54, of New Market, formerly of Charlottesville, died October 6, 1986, in a New Market nursing home. She was born August 24, 1932, in Montfair, Va., daughter of the late William Morton Shifflett and Sadie Bruce Shifflett and the wife of the late Robert Lee Sprouse. Surviving is one son, Roger Lee Sprouse of Ruckersville; two brothers, Earl M. Shifflett of Dundalk, Md. and Lloyd H. Shifflett of White Hall; a sister, Marie S. Ray of Ivy and one grandchild. She was preceded in death by two brothers, Albert Shifflett and Lacy Shifflett. Graveside funeral services 10:30 a.m. Thursday at Mt. Moriah United Methodist Church Cemetery in White Hall. Pastor Leamon R. Whitehead will officiate. The family will receive friends tonight from 7 to 8 p.m. at the Hill and Wood Funeral Home.

DOROTHY STREET SHIFFLETT
The Daily Progress, Charlottesville, VA January 27, 1971
WILDWOOD, N.J. – Mrs. Dorothy Street Shifflett, 43, died Tuesday in a Cape May Court House, N.J., hospital. Born in Charlottesville, she was the daughter of the late Emma Dabney Clements and George Lee Shifflett. She is survived by her husband, Clarence Shifflett; a son, Donald Lee Brown of Wildwood; five brothers, G. L. Street of Philadelphia, Pa., Carl and Clarence Street of Wildwood, Harold Shifflett of Charlottesville, Charlie Street of Wildwood; and two sisters, Mrs. S. H. Hunt and Mrs. Julia Madison of Wildwood. The funeral and burial will be Saturday in Wildwood.

DOROTHY SHIFFLETT HULL
The Daily Progress, Charlottesville VA. Jan. 21, 2001
Dorothy Eloise Shifflett Hull, 87, of Orange and Stockbridge, Ga., died Saturday, Jan. 20, 2001, of Alzheimer's disease at the residence of her daughter and son-in-law 105 Guthrie Place, Stockbridge, Ga., with her dog, Samantha, by her bedside. She was born March 1, 1913, in Albemarle County, the daughter of the late William Dorsey Shifflett and Harriet Elizabeth Stevens Shifflett. Mrs. Hull was a former employee of the American Silk Mills, Heatwole Hatchery and the Orange County School Board. She was a member of Trinity United Methodist Church in Orange. She was preceded in death by her husband, James Turner Hull; two sisters, Edith E. Roberts and Charlotte Grinstead Somers; and a nephew, Jerry Clay Grinstead. Survivors include her daughter, Janet Hull Lohr Turner and her husband, Clifford W. Turner, of Stockbridge, Ga.; three grandsons and their wives, Randy and Lisa Lohr of Chesapeake, Jody and Joy Lohr of Fishersville, and Marty and Beth Lohr of Richmond; seven great-grandchildren, Lane, Logan, Jordan, Jackson, Stuart and Rebecca Lohr and Justin Jones; seven very close nieces and nephews, Shirley Grinstead Bookamer, Charles Grinstead, Jeanie Somers Porter, Joann Somers, Willie Somers, Julia Roberts Kowal and Steven Roberts; other nephews, Carrol, Holley and Robert Hull; niece Judy Mills; and a number of great and great-great-nieces and nephews. Funeral services will be held at 11 a.m. Tuesday at Preddy's Funeral Home Chapel in Orange. Interment will be in Maplewood Cemetery in Gordonsville with the Rev. Forest Porter officiating. Pallbearers are Bill Arrowood, Charles Johnson, Randolph Miller, Buzzy Rider, Richard Sanford and Steve Tusing. The family will receive friends from 7 to 8:30 Monday evening at the funeral home. Memorial contributions may be made to First Baptists Church of Morrow, 1647 Lake Harbin Road, Morrow, Ga. 30260 for "The Good Shepherd Clinic"; or to a Hospice anywhere.

DOROTHY SUSAN SHIFFLETT
The Daily News Record, Harrisonburg, VA, Mon, Oct. 10, 1966
Mrs. Dorothy Shifflett
ELKTON - Mrs. Dorothy Susan Shifflett, 66, of Elkton, died Sunday morning at Rockingham Memorial Hospital where she had been admitted Saturday evening. Mrs. Shifflett was born Nov. 21, 1899 near Elkton and was a daughter of Will and Mary Margaret Merica Seal. She was the widow of George W. Shifflett. She is survived by one daughter, Mrs. Maynard Mowbray, of Baltimore; one son, Vernon R. Shifflett of Woodbridge; four half-sisters, Mrs. Bill Baker, Mrs. Claude Price and Mrs. Flossie Lam, all of Elkton, and Mrs. Dorsey Breeden of Scottsville; three half-brothers, Russell and Herman Davis, both of Elkton, and Wilmer Davis of Scottsville; and five grandchildren. The funeral will be conducted 2 p.m. Tuesday at the Elkton Pentecostal Church by the Rev. Ennis Dean. Burial will be in Elk Run Cemetery. The body is at the Brill Funeral Home in Elkton.

DOROTHY TIRPAK SHIFLETT
The Savolskis-Wasik-Glenn Funeral Home, Munhall, PA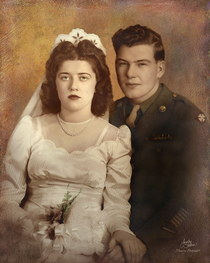 Dorothy (Tirpak) Shiflett Of West Mifflin, on June 3, 2014, age 87. Beloved wife of the late Frank Shiflett; daughter of the late Michael and Anne (Spisak) Tirpak; loving mother of Allan (Debra) Shiflett of Bethel Park; sister of Veronica Kolcun, and the late Sister Benita Shiflett, Mary Blasko, John Kriso, Michael Tirpak and Andrew Tirpak; grandmother of Matthew Shiflett. Family and friends will be received at the SAVOLSKIS-WASIK-GLENN FUNERAL HOME INC., 3501 Main Street, Munhall on Friday 2-4 and 6-8 PM. A Funeral Mass will be Saturday, 9:30 AM at Resurrection Church, West Mifflin.

DOROTHY VIRGINIA SHIFFLETT
The Daily News Record, Harrisonburg, VA, Mon, Dec. 18, 1933
LITTLE GIRL KILLED BY AUTO WHEN SHE DARTS INTO STREET
Little Dorothy Virginia Shifflett, five-year-old daughter of Mr. and Mrs. Hensel V. Shifflett, was instantly killed at 6:05 yesterday evening when struck by an automobile driven by James Woodrow Lee, 18, colored, of Bridgewater, in front of the Virginia Memorial Craftsman plant on East Wolfe Street and not far from the North Main street Intersection. Lee is being held by police pending the action of Coroner Leroy Byers who will hold an inquest this afternoon at four o'clock. Lee was accompanied by Russell Durrett, 19, of Mt. Crawford. Durrett was released last night with the understanding that he returns today for the inquest.
DIDN'T SEE CHILD
Lee told officers he did not see the child dart across the street and applied the brakes as quickly as possible when Durrett shouted a warning. The left side of the car struck the child and she was under it when the machine was halted in a short distance. Lee said he was driving only between 10 and 15 miles an hour and had the car in second gear. Dr. Byers who examined the child's body said death was due to a broken neck and fractured skull. He said there were no marks to indicate that the wheels of the automobile passed over the child but asserted his belief she was dragged beneath the machine. The tragedy occurred almost in front of the Shifflett home at 67
East Wolfe Street. Dorothy Virginia, and other children were playing hide-and-seek at the time she ran into the street, officers learned. As soon as he stopped the car Lee got out, picked up the child and carried her to the sidewalk. There she was taken to the Shifflett home a few feet away by her father. Shifflett was attracted to the street by the noise of screeching brakes. Bernard Lam, the only witness to the accident, told officers the child ran in front of the slowly moving automobile and that the machine was stopped as quickly as possible. He estimated the car was going about ten miles an hour.
Driving Slowly
Lee and Durrett had just entered the car which was parked a short distance up Wolfe street. Durrett was going to get out at the Main street intersection as he had his car parked alongside the old Bus Terminal building. Lee said he was driving very slowly because he expected to stop in a short distance to let Durrett out. Dorothy Virginia is survived by her parents; two brothers, James Arthur and Carl Vernon, and one sister, Helen Marie, all at home. Funeral services will be held from Updyke's Funeral Home Tuesday afternoon at three o'clock. Dr. James W. Wright, of the First United Brethren church, officiating. Interment will be In the Mt. Pleasant cemetery, south of Harrisonburg.

DOROTHY VIRGINIA [Shifflett] LINHOSS
The Daily News Record, Harrisonburg, VA, Sat, Oct. 18, 2008
Dorothy Virginia Linhoss, 83, of Harrisonburg, went to be with her Lord and Savior on Oct. 16, 2008. Mrs. Linhoss was born Dec. 21, 1924, in Rockingham County, and was the daughter of the late Albert and Blanch Leake Shifflett. Mrs. Linhoss was a member of the Providence Baptist Church and Hose Company No. 4 Ladies' Auxiliary and enjoyed collecting glassware. Mrs. Linhoss is survived by her husband, Kenneth (Ray) Linhoss; sons, Charles Linhoss of Harrisonburg, Kenny Linhoss and wife, Judy, of Bridgewater; a daughter, Linda Lawson and husband, Gary, of Purcellville; brothers, Garnett Shifflett of Harrisonburg and John M. Shifflett of Dayton; sisters, Celina Fulk and Connie Dodd, both of Harrisonburg; sister-in-law, Phyllis Douglas of Harrisonburg; a grandchild, Gina Burns; great-grandchildren, Trevor Burns, Tanner Burns, Kylie Jenkins; and a number of nieces and nephews. Besides her parents, Mrs. Linhoss was preceded in death by a son, Ronald Linhoss; a granddaughter, Stacey Lawson; a daughter-in-law, Yvonne Linhoss; and seven brothers and sisters. The Rev. Lloyd Sprinkle and the Rev. Tim McAvoy will conduct the funeral service 11 a.m. Monday, Oct. 20, 2008, at the Providence Baptist Church in Harrisonburg. Burial will follow in the Spaders Church Cemetery near Harrisonburg. The family will receive friends Sunday from 2 to 4 p.m. at the Kyger Funeral Home in Harrisonburg. Friends my also call at the Linhoss home at any time. Memorial gifts may be made to the Providence Baptist Church, 1441 Erickson Ave., Harrisonburg, VA 22801.

DOUG L. SHIFFLETT
The Anderson Independent-Mail, Anderson, SC, Feb. 24, 2012
ANDERSON - Doug L. Shiflett, 63 of Anderson, SC, passed away on Thursday February 23, 2012 at the Greenville Memorial Hospital. Born in Anderson, SC, on March 8, 1948, he was the son of the late William and Martha Shiflett and husband to Carole Shiflett. He was also a Veteran of the US Army, having served in Vietnam. In addition to his wife, he is survived by his Sons; Chris, Steven and Tim Shiflett, as well as six brothers and 3 grandchildren. A memorial service will be held at 3pm Sunday February 26, 2012 at the Woodlawn-Sosebee Funeral Home Chapel. The Woodlawn-Sosebee Funeral Home and Crematory will be assisting the family with the arrangements.

DOUGLAS SHIFFLETT
The Daily Progress, Charlottesville, VA Jul. 1, 1977
Douglas Shifflett, 81, of Stanardsville. He was the son of the late Elijah and Georgie Shifflett. His wife was the late Madie Shifflett. He is survived by a daughter, Carrie Collier of Stanardsville; three sons, Arthur Shifflett and Nelson Shifflett, both of Stanardsville, and Dawson Shifflett of Earlysville; a sister, Mattie Shifflett of Stanardsville; 15 grandchildren and 29 great-grandchildren. Funeral services were held Saturday 1pm at Evergreen Church of the Brethren in Dyke with interment in the church cemetery. Rev C.C. Kurtz officiated. Ryan Funeral Home, Quinque, was in charge of funeral arrangements.

DOUGLAS EUGENE SHIFLET
The Anderson Independent-Mail, Anderson, SC, Wed, Jan. 2, 2013
August 5, 1972 - December 31, 2012
ANDERSON, SC -- Douglas Eugene Shiflet, age 40, of Anderson, passed away on Monday, December 31, 2012, at AnMed Health Medical Center. Born in Anderson, he was the son of Joyce Diane McGuire Graham of Anderson and the late Jerry Eugene Shiflet. He worked in construction for many years and was of the Holiness faith. In addition to his mother, he is survived by his children, Mary Catherine and Jennifer Shiflet, both of Iva, SC; two sisters, Faith McGuire and Angel Shiflet, both of Anderson; and several nieces and nephews. The family will be at the home of his mother and will receive friends at The McDougald Funeral Home on Thursday, January 3, 2013 from 12:30 pm until 1:30 pm. The Funeral service will be held in the Chapel of the funeral home at 2:00 pm with Reverend Ray Witherington officiating. Interment will follow at Forest Lawn Memorial Park. A message of condolence may be sent by visiting www.mcdougaldfuneralhome.com THE MC DOUGALD FUNERAL HOME and CREMATION SERVICES, Anderson, SC

DOUGLAS FRASER SHIFLET
The NewsZap.com, DE, Jun. 22, 2009
MAGNOLIA - Douglas Fraser Shiflet, left this world on Friday, June 19, 2009, to continue his journey with the Lord. Doug fought an exhausting but valiant fight against dysautonomia and left a long string of miracles in his life, which ended much too soon. He was 46. He was born Nov. 9, 1962 in Roslyn, N.Y. Doug worked diligently for the U.S. Postal Service, where he followed in his fathers footsteps. His hobbies included boating, fishing, and watching his New York Giants. Doug is survived by a devoted and loving wife, Mara Jones-Shiflet; six amazing children, Gabrielle Shiflet, Patrick Shiflet, Alexander Jones, Jacqueline Shiflet, Robert Shiflet and Paige Shiflet; his loving parents, Dolores and Robert Shiflet Sr. of Warminster, Pa.; siblings, Robert Shiflet Jr. and his wife Sharon of Kennett Square, Pa., and Karen Gibney and her husband Thomas of Center Moriches, N.Y.; brother-in-law, Scott Rodgville and sister-in-law, Megan Rodgville of Elkridge, Md.; mother-in-law and father-in-law, Helene and Harvey Rodgville of Millsboro; his Godfather, Sam Cavalieri; nieces and nephews, Emily Shiflet, Kate Shiflet, Molly Shiflet, Hannah Shiflet, Erin Gibney, Matthew Rodgville, and Katie Rodgville; and his two beautiful Goddaughters, whom he was so proud of, Colleen Shiflet and Kaitlin Gibney. He also leaves behind dear friends and an amazing ex-wife. Doug left his children a legacy filled with courage, honor and compassion. We are so blessed. Both his life and death taught us priceless lessons. The family will receive friends from 3 to 5 p.m. and from 7 to 9 p.m. Tuesday, June 23 at Pippin Funeral Home, 119 W. Camden-Wyoming Ave., Wyoming. A memorial service will be 11:30 a.m. Wednesday, June 24 at St. Johns Lutheran Church, Lotus St., Dover to celebrate Doug's life. In lieu of flowers, the family requests contributions be made to Delaware Hospice, 911 S. DuPont Hwy., Dover, DE 19901. Letters of condolences can be sent via www.pippinfuneralhome.com.

DOUGLAS G. SHIFFLETT
The Gazette-Mail, Charleston, WV, Sun, Feb. 23, 1975
WYANDOTTE, Mich. — Douglas G. Shifflett, 74, of Wyandotte, Mich., formerly of Oak Hill, died Friday in Riverside Osteopathic Hospital, Trenton, Mich., after a short illness. He was a retired miner. Surviving: wife, Mrs. Gladys Shifflett: sons, Charles of Cincinnati, Ohio, Thomas of Oceanside, Calif., Roger of Wyandotte. Mich.; daughter, Mrs. Rosella Mitchel of Lincoln Park, Mich.; 15 grandchildren: 11 great grandchildren. Service will be 1 p.m. Tuesday in Tyree Funeral Home, Oak Hill. with the Rev. William D. Slates officiating. Burial will be in Highlawn Memorial Park, Oak Hill Friends may call from 6 to 9 pm. Monday at the funeral home.

DOUGLAS HOWARD SHIFLET
The Baltimore Sun, Baltimore, MD, Dec. 7, 1943
Funeral services for Chief Pharmacist's Mate Douglas Howard Shiflet, USCG, will be held at 2 P. M. tomorrow at his home, 2912 White avenue. Burial will be in Baltimore National Cemetery. The 30-year-old Coast Guardsman, who had been expecting a transfer to the South Pacific, died in his sleep Sunday morning. He apparently had been in good health when he retired Saturday night. A native of Virginia, Pharmacist's Mate Shiflet came to Baltimore in 1922 and was employed by a local life insurance company prior to his enlistment in January, 1941. He was a member of Washington Lodge, No. 3, Ancient Free and Accepted Masons. He had served at sea for thirteen months before being assigned to the Coast Guard yard here. He is survived by his wife, the former Miss Josephine Shar; his patents, Mr. and Mrs. William Shiflet, Harrisonburg, Va.; three sisters, Mrs. Eva Smith and Mrs. Catherine Percy, Baltimore, and Mrs. Virginia Dull, Staunton, Va., and two brothers, Lieut, Charles Shiflet, USN, and Edward Shiflet. Note: This is the same person as Howard Shifflett listed under obits for "H"

DOUGLAS JUNIOR SHIFFLETT
The Daily Progress, Charlottesville, VA Sep, 17, 2001
Douglas Junior Shifflett, 73, of Hood in Madison County, died Saturday, Sept. 15, 2001, at the University of Virginia Medical Center. Born June 12, 1928, in Madison County, he was the son of the late Charles Edward Shifflett and Ruth McDaniel Shifflett. He is survived by two sisters, Lillian Anderson and Sadie Berry, and two brothers, Lewis Shifflett and Shirley Shifflett, all of Wolftown; a special friend, Margaret Weakley of Hood; and numerous nieces and nephews. In addition to his parents he was preceded in death by two brothers and two sisters. Funeral services will be at 2 p.m. Tuesday at the Preddy Funeral Home Chapel in Madison, with interment in Rose Park Cemetery, Wolftown. Pastor Jeff Shifflett will officiate. The family will receive friends from 7 to 8 p.m. this evening at the funeral home.

DOUGLAS RANDOLPH SHIFFLETT, SR.
The Richmond Times-Dispatch, Richmond, VA, Oct 20, 2003
Douglas Randolph (Skinner) Shifflett Sr., 57, departed this life Sunday, October 19, 2003. He was preceded in death by his parents, Arthur Olin Skinner and Arthenia R. Martin Gilmore. He is survived by his son, Douglas R. Shifflett Jr.; four brothers, Jerry Shifflett and his wife, Mary, Dennis Shifflett and his wife, Kathy, Kenneth Skinner and his wife, Donna, and Arthur Shifflett and his wife, Barbara; two sisters, Roberta Pope and her husband, Curtis, and Judy Sajonc and her husband, Charles; many nieces, nephews, other devoted family; and dear friends, Linda Fogg and Mable Magee. He served his country in the U.S. Air Force as a sergeant with the Minute-Man Missle System, was a member of Camp A.P. Hill Sons of Confederate Veterans, was retired from Bell Atlantic Telephone Co., and was a true lover of music. He will be remembered as a loving and devoted father, brother and friend of all who knew him. He had a true faith in God and will be greatly missed by all who knew him. Friends may call at the Nelsen Funeral Home, 4650 S. Laburnum Ave., 2 to 4 and 6 to 8 p.m. Tuesday. Graveside services will be conducted 12 Noon Wednesday at Washington Memorial Park. Memorial donations may be made to the American Cancer Society.

DOUGLAS WAYNE SHIFFLETT
The Baltimore Sun, Baltimore, MD, Jan. 19, 2009
On January 16, 2009, DOUGLAS WAYNE SHIFFLETT; loving son of Geraldine M. and the late Earl M. Shifflett, Sr.; dear brother of Earl M. Shifflett, Jr., David W. Shifflett, and Dennis L. Shifflett; brother-in-law of Frances J. and Joan D. Shifflett; uncle of Steven W., Deborah J. and David E. Shifflett. Funeral services will be held at the family owned Duda-Ruck Funeral Home of Dundalk, Inc., 7922 Wise Avenue, on Tuesday at 11 A.M. Interment Oak Lawn Cemetery. Friends may call on Monday from 2 to ... [rest of obit missing]

DOUGLAS WAYNE SHIFFLETT
The Dundalk Eagle, Dundalk, MD, Feb. 20, 2009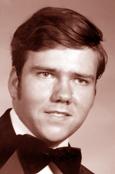 Longtime Dunhaven Road resident Douglas W. Shifflett died of pneumonia at the Franklin Woods Center on Jan. 16. He was 45. The Baltimore native was the son of Earl Shifflett Sr., who died in 1997, and Geraldine Shifflett, who survives him, and was a 1981 graduate of Dundalk High School. He worked at the Drug City pharmacy both before and after a four-year stint in the U.S. Air Force. In his spare time he enjoyed reading and was an avid sports fan. He was active in Masonic groups including the Order of DeMolay and Patapsco Masonic Lodge 138. In addition to his mother, he is survived by twin brother Dennis Shifflett and brothers Earl Shifflett Jr. and David Shifflett. After services at Duda-Ruck Funeral Home on Jan. 19, he was buried at Oak Lawn Cemetery.

The Washington Post, Washington, DC, Sun, Nov. 3, 2013
DOUGLASS DALE SHIFFLETT



Sunrise Sunset
January 21, 1977 - October 28,2013
Douglass Dale Shifflett, 36, of Fort Washington, MD passed away on Monday, October 28, 2013. Survived by his parents, Dennis Shifflett and Debbie Sidler; stepmother, Desiree Shifflett; stepfather, Eddie Sidler; brother, Kevin Shifflett; sister, Stephanie Shifflett; step-brothers, Todd May and Travis May; and many more that can't all be listed. Doug was eagerly anticipating the birth of niece, Ariel Shifflett. Doug will be truly missed. Service will be held Monday November 4, 2013 from 4 to 8 p.m. at Lee's Funeral Home, Branch Ave. & Coventry Way, Clinton, MD and Tuesday November 5, 2013 from 10 to 10:30 a.m. at Cedar Hill Cemetery, Suitland, MD.

DUAN SHIFFLETT HERRING
The Daily News Record, Harrisonburg, VA, Fri, Sep. 22, 2000
Duan Shifflett Herring, 81, of Summit Avenue, Elkton, died Wednesday, Sept. 20, 2000, at Rockingham Memorial Hospital. She had been in failing health for the past three years. Mrs. Herring was born March 9. 1919, in Rockingham County, and was the daughter of the late Fred Shifflett and Minnie M. Shifflett. She was a member of the Elkton Pentecostal Church. On June 24. 1939. she married Everett M. Herring, who died Jan. 10, 1994. Surviving are three daughters. Juanita M. Conley, Wanda F. Davis, and Beverly H. Lam, all of Elkton; one son, Ronald L. "Bucky" Herring of Elkton; five sisters, Agnes Falls of Maryland, Maude McCullough of Georgia. Mable Breeden, Shenandoah; Magdalene Cockrell, Elkton and Eunice Dovell. McGaheysville; two brothers, Melvin Shifflett and John Shifflett, both of Elkton; 10 grandchildren, seven great-grandchildren, and one great- great-grandchild. The Rev. Kenzy Reed will conduct the funeral at 2 p.m. Saturday at the Elkton Pentecostal Church in Elkton. Burial will follow in the Elk Run Cemetery in Elkton. The family will receive friends from 7 to S this evening at the Kyger & Trobaugh Funeral Home in Elkton. Friends may also call at Mrs. Herring's home. See Husband Everett's Obit

DUDLEY BROOKS SHIFLETT
The Abilene Reporter News, Abilene, TX, Fri, Apr. 5, 1946
Dudley Brooks Shiflett, 79, retired Abilene business man, died at his house here, 310 Peach, at 8:10 a.m. Thursday following a serious illness. Funeral services will be conducted at the First Presbyterian church at 3 p.m. Saturday and burial will follow in Cedar Hill cemetery. Dr. T. S. Knox, pastor, will officiate and members of the church board of elders will serve as pallbearers. Born August 21, 1866 in Linn County, Missouri, Mr. Shiflett was wed to Miss Julia Anne Birch on April 29, 1894 in Missouri and the couple moved to Texas in 1908. They moved to Abilene in 1922, where Mr. Shiflett had been engaged in the furniture business until his retirement 13 years ago. Survivors include three sons, Victor Shiflett, 226 Beech; Chester Shiflett, St. Paul, Missouri, and Don Shiflett, Forth Worth; two daughters, Mrs. Bruce Smith, Enid, Okle., and Mrs. Florence Bridgewater, Sweetwater. Four grandchildren also survive.

DUSTIN RYAN SHIFLETT
The Atlanta Journal Constitution, Atlanta, GA, Fri, Aug. 5, 2016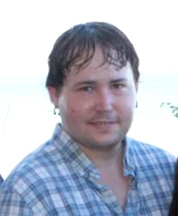 Dustin Ryan Shiflett, 30, of Kennesaw passed away Wednesday, August 3, 2016. Dustin was born December 14, 1985 to Todd and Tammy Shiflett. He graduated from The Georgia Institute of Technology. Dustin in survived by his parents Todd and Tammy Shiflett; sister, Amanda (Matt) Collins; nieces, Lowery, Alma, and Effie Collins; maternal grandparents, Elbert and Sheila Angel; paternal grandparents, Dwain and Judy Shiflett, and a host of other family and friends. He is preceded in death by his nephew Edwin James (EJ) Collins. The family invites friends to come celebrate the life of Dustin Ryan Shiflett from 12:00pm '96 2:00pm on Sunday, August 7, 2016 at the Celebration Pavilion located at Winkenhofer Pine Ridge Funeral Home. In lieu of flowers donations may be made to National Public Radio (NPR), Cobb County Humane Society, or any charity of your choice. Arrangements under the direction of Winkenhofer Pine Ridge Funeral Home, Kennesaw, GA.

The Find-A-Grave website
DWANNA LOUISE SHIFFLETT ROUSE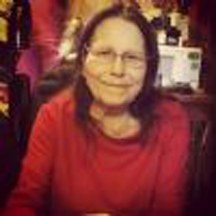 Dwanna Louise Shifflett Rouse, age 62 of Monticello, passed away Saturday, March 18, 2017 at her home in Monticello. She was born May 26, 1954 in Crane, TX to the late Robert Leo Shifflett and Margaret Naomi Lytle Shifflett. She was a homemaker, a graduate from Capital City Business College in Pine Bluff and was a Christian of the Baptist faith. In addition to her parents, she was also preceded in death by a son, Jeremy Clifton Rouse. Survivors include her husband, Earnie C. Rouse of Tulsa, OK; four daughters, LaVonda Donaldson and husband William of Dermott, Cathi Martin of Monticello, Ruby Foust and husband Ron of Mt. Home and Jody Taylor of OK; two sisters, Cheryl Stewart and husband John of Monticello and Sherry Clark and husband Roger of Martinsburg, WV; one brother, Henry Shifflett and wife Becky of Monticello; twelve grandchildren, Elizabeth Rouse, Abigail Rouse, Alannah Rouse, Jacob Donaldson, Christian Donaldson, Dereck Donaldson, Joshua Bennett, J.B. Taylor, Leigha Taylor, Courtney Nordram and husband Chris, Brittney Phillips and husband Zack, and Jonathan Henry and wife Lorien; two great-grandchildren, Isabella Donaldson and Jackie Donaldson; a daughter-in-law, Amber Rouse of Star City; and several nieces and nephews. Funeral service will be 11:00 a.m. Tuesday, March 21, 2017 at Stephenson-Dearman Chapel. Burial to follow in Oakland Cemetery.

DYCHE EMORY SHIFLET
The Waynesboro News-Virginian, November 13, 1968
CHURCHVILLE - Dyche Emory Shiflet, 80, died at his home here Tuesday, [Nov. 12, 1968] after an illness of several months. Mr. Shiflet was born April 30, 1888 in Augusta County, son of William Jackson and Nora Knott Shiflet. He is survived by his wife, Edna H. Shiflet; four sons: Earl J. Shiflet, Richmond; E. Lenwood Shiflet, Staunton; W. Riley Shiflet, Churchville; and Claude H. Shiflet, Columbus, Ohio; three daughters, Mrs. R. E. (Charlotte) Davidson Jr., Goshen; Mrs. Herbert E. (Christine) Maxey, Scottsville; and Miss Lola Mae Shiflet, New York City; four brothers, Forest M. Shiflet, Churchville; the Rev. Alvin B. Shiflett, Union, W. Va.; Claude J. Shiflet, of Washington, D. C.; and the Rev. Paul R. Shiflet, Penn Laird, and 17 grandchildren. A funeral service will be held at 2 p.m. Thursday at Union Presbyterian Church, conducted by the Rev. Lundy Barkley and the Rev. Eugene Smith. Burial will be in the church cemetery. Friends will meet at the home of the deceased prior to the service. Active pallbearers will be Reeves Shiflet, Ray Shiflet, the Rev. Harold Shiflet, Marion Shiflet, Dr. Claude J. Shiflet Jr., George Shiflet, Elwood Shiflet, and Jerry L. May. Honorary pallbearers will be officers of Union Church and members of the Men¹s Bible Class.